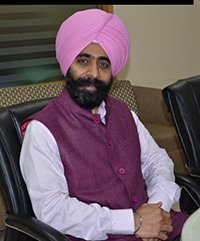 Former Director, All India Council for Technical Education (AICTE)
We promised to deliver the second part of the exclusive interview with Dr. Manpreet Singh Manna over SWAYAM, so here we are with the same. Not only did he explained further about SWAYAM but also told about the challenges being faced. He explained the process of how SWAYAM works and also left a message for all of us.
Here are some excerpts from Eduvoice's Exclusive Interview with Dr. Manpreet Singh Manna talking about SWAYAM.
Dr. Manpreet Singh Manna: The Government never intend to dilute the standards of education of India. Learners sometimes start misusing, the kind of autonomy given to them. So, in that case, the government of India bringing world-class online proctor examination module in SWAYAM through which we are going to capture the biometrics also. Like the mouse the student is using, must have the biometrics on fingers, the screen the student is sitting on should have the eye retina scanned by the camera. So that if he is moving his eyes here to there, or looking at some books or notes, or somebody is helping, the exam may go disqualify.
Presently, there is flexibility to the candidate/University to either pen and paper or online examination may be taken as per their convenience. There are more than 3000 IGNOU/TCS designated centers in India for candidates to appear for their online examination with nearest from their place.
Sujata Mehta: What are the challenges being faced according to you while in the whole process of SWAYAM?
Dr. Manpreet Singh Manna: Now a challenge, which is really, I feel as a 'challenge', is, from where will you get the content? At the end of the day teacher of my country because, what is the very best of the country to the rest of the country or best of the world to the rest of the world? From where will the best come? I know many good professors in my life. They have a wonderful teaching experience say more than 20 years but never experienced to deliver in front of the camera or in the studio.
In the class sometimes we do manage the mixing of language as per learner's need base, but when you're creating MOOCs, it should be in the international instructional language i,e. English, because your MOOCs are not going to run in your state or your district. It is going to run throughout the world.
When you are giving on a standard platform called SWAYAM, you have the fluency in that language. You have to have the proper voice modulation where to stop, how to stop and how to pick up.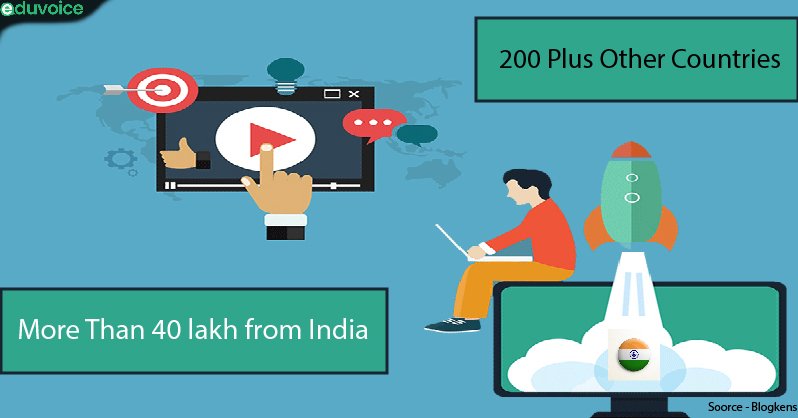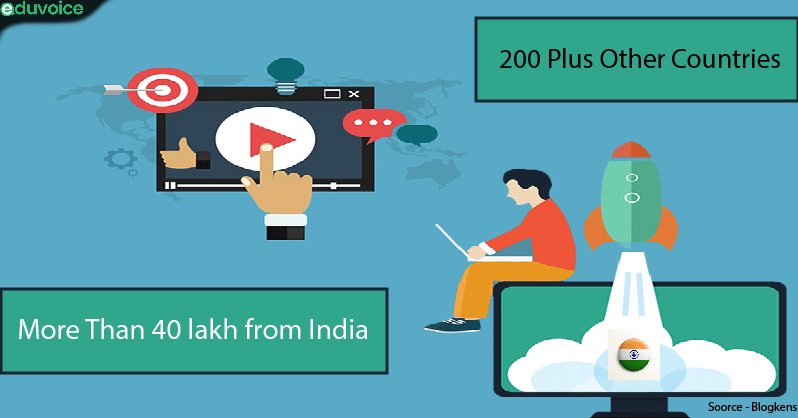 Fortunately, as on today, more than 2000 courses are available on SWAYAM, with learners more than 40 lakh from my country from 200 plus other countries as well, they are consuming content. For the examination we only conduct them in India, we have centers only in India.
READ MORE – Eduvoice's Exclusive Interview with Former AICTE Director Dr. Manpreet Singh Manna over SWAYAM
I don't think education can be completed without chalk and duster. SWAYAM is a great solution, not only for the learner but for my teachers as well. At SWAYAM students can have good content.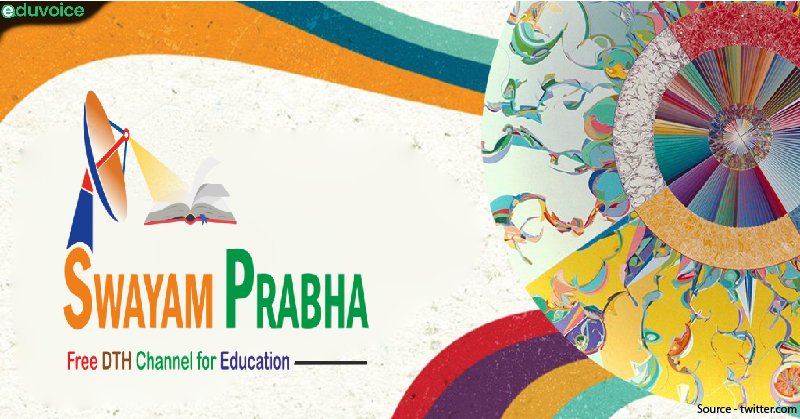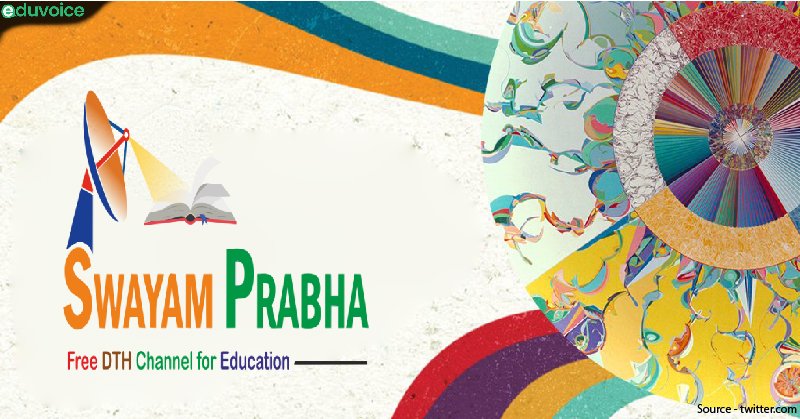 Sujata Mehta: What is SWAYAM PRABHA?
Dr. Manpreet Singh Manna: SWAYAM Prabha is another initiative by Government of India as of today; we are having thirty-three channels, free to air to free to air dish, not through your monthly paid setup box, but through your free-to-air dish. You can tune any channel 24 x7 on to get all UGC, AICTE DST, CSIR, NIOS, IGNOU programs running over there. One can enjoy this kind of content and if you want to know when just go to swayamprabha.gov.in the schedule for the whole month is available.
Sujata Mehta: What are the other challenges being faced with SWAYAM?
Dr. Manpreet Singh Manna: The first challenge was when we started as SWAYAM, teachers started thinking it is a big danger to their job. But it is not like that, as who will create content, certainly the teacher. If you're a good teacher, you put content on SWAYAM, why teach 60, why not teaching six lakh and of course you are getting grants from the government of India to create content too.
Sujata Mehta: How the process works, how they create content, how you judge the quality or the quality of content, approval, etc?
Dr. Manpreet Singh Manna: There is one complete mechanism. You go to the SWAYAM homepage, you will find one link there as submit your idea. After clicking that link, submit your idea, right where the window. We'll ask you whether you are a learner or a teacher. If you're a learner, you must be giving your idea which new course you're looking for on-site and we can put this demand to the society. Is there any good teacher who would like to teach this course. And the B part of the teacher. If you're a teacher you are willing to be submitting some course. Are you interested? Yes. After the clicking, yes, he/she will get the option to submit the 3000 words of abstract of his/her course, which he/she wants to teach through SWAYAM. The course should be linked and synced with a uniform curriculum of the country.
After submitting this, they have to upload their a three minutes intro-video for evaluation by SME of respective National Coordinator regarding a good command of teaching, content outlines, etc. Over there, it matters how boldly, how authenticated, and how authoritative you are. So in these three minutes more or less it all will be seen.
There are total Nine national Coordinators are constituted by MHRD like UGC, AICTE,CEC, IGNOU, NPTEL, NCERT, NIOS,IIMB, NITTR Chennai with their individual Academic Advisory committee with Subject matters experts panel for re-evaluation of the content uploaded by prospective course coordinator in their domain area before approving to be broadcast through SWAYAM.
Once the three minutes video is approved, the teacher will get an OTP. Then based on that they can put their complete bio like email id, the place of teaching and if he's a regular faculty. He has to get the NOC from the University. There is Grant for creating MOOCs on SWAYAM for every course coordinator and for running the course during that period coordinator gets honorarium from NC too.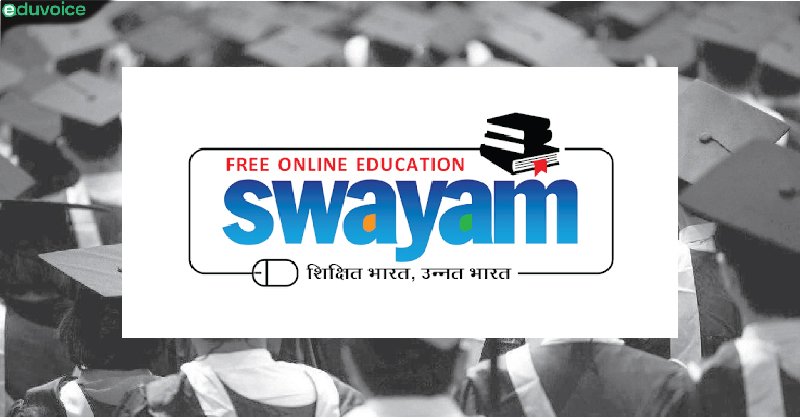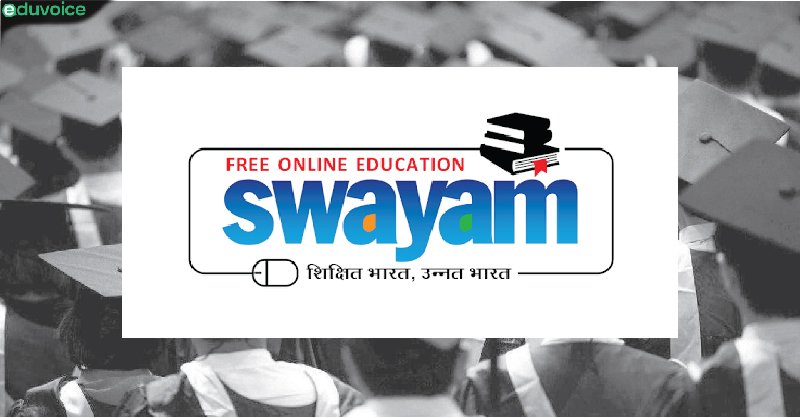 Sujata Mehta: How are they making more about SWAYAM?
Dr. Manpreet Singh Manna: The MHRD through their NCs already publicizing the SWAYAM through jingles on FM channels, TVCs, etc. We also maintain the Twitter handle and a Facebook page of SWAYAM for public awareness.
READ MORE – Eduvoice's Exclusive Interview with Former AICTE Director Dr. Manpreet Singh Manna over SWAYAM
Now, by UGC it is mandatory that every college and university of this country must have a SWAYAM chapter. Under SWAYAM chapter there is one SWAYAM coordinator in that college who will be well aware of the SWAYAM features. If any new learner wants to do something on SWAYAM, he can have knowledge from that. And they must do some monthly activities like some workshops, some debates and maybe a faculty motivation lecture. In order to bring some faculty to come on SWAYAM, for learning as well as for teaching.
Sujata Mehta: Is it already implemented?
Dr. Manpreet Singh Manna: Yes. It's already implementing. It is taking time though. Out of 800, the serious universities are coming in. I hope gradually, more universities come forward to give SWAYAM to the affiliating colleges or the constituent bodies.
On SWAYAM, there are three types of courses. One is called a self-paced course, in which on the very first day when you get enrolled, you can complete it, there's no start date. Whereas the scheduled course there is a start date, you have to wait. Although you can enroll 60 days before, you have to wait when it's going to be run because it has to be sync with the classroom teaching. So the third is scheduled with the credits, especially for my students. With all these three we are getting a good response from the learners other than school and college.
But yes there is another challenge, which we face. The quality of content is very important. I do accept it being used as a new concept in my country to take time. It will take time because of our faculty; they have to understand the concept of e-learning and MOOCs with open-mindedness.
Sujata Mehta: How about the certificate? The validation?
Dr. Manpreet Singh Manna: When a student completes a course by a competing in the examination; within the next 10 to 15 days, the exam is going to get evaluated. And on the same account which you have made, you will find one certificate, which is a certificate given by the Government of India with its emblem, SWAYAM logo and the logo of the university from where this course was offered.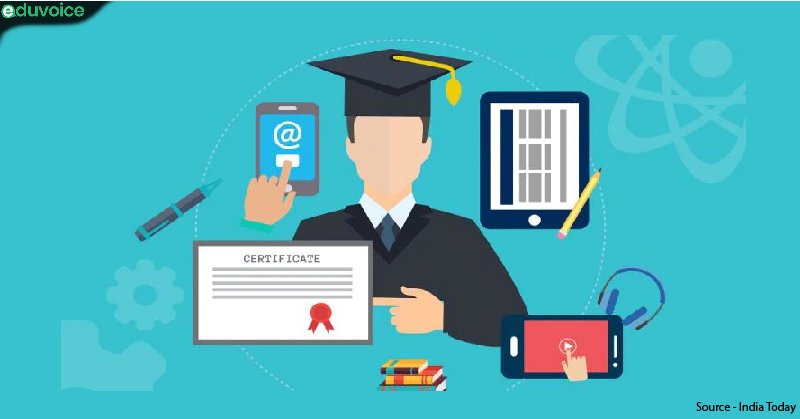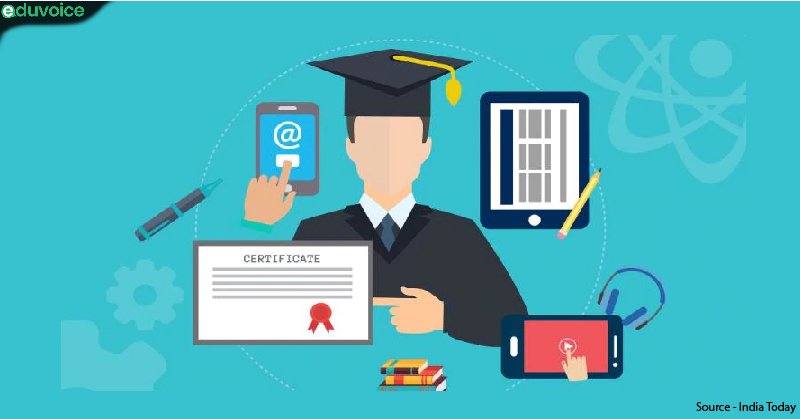 Sujata Mehta: So are you planning to create a certificate that can be good for students in the future?
Dr. Manpreet Singh Manna: Some industries are coming in touch. Many good industries came forward and they want to have
their courses on SWAYAM for their particular employees. Even if we give the content, we will relate it so that we can certify and for that, they will get the appraisals, but then to get the promotions, this platforms is opened for the industry.
SWAYAM is the only MOOCs in this world which is free of cost.
Sujata Mehta: So what about the practical knowledge? Is the SWAYAM is able to justify that thing?
Dr. Manpreet Singh Manna: There is a limitation of every MOOCS program because we can give the theoretical knowledge. But for the practical experiments students have to go to the laboratory for that reason. Government of India started tinkering lab concept. It's an amazing thing. What we're doing before going to the lab.
SWAYAM is a pure education platform. I accept it that not only SWAYAM but any MOOCs existing in this world cannot give the practical, proper learning with the competency because showing a video until and unless you have touched the wire, you have cut the wire, you may not able to understand the electric connections in the lab.
Sujata Mehta: Can someone who's creating the content, publish it somewhere else too. Is it allowed?
Dr. Manpreet Singh Manna: Yes. SWAYAM is not going to bound you, once you deliver the content to SWAYAM, you can reuse
it. Edit it or revise it. Even if anybody's downloading from SWAYAM, they can also make use in their classrooms.
It's supposedly free. There is no copyright issue with this, so you can enhance your content. You can make your books, publish
and distribute the books.
Sujata Mehta: A moral message, in a nutshell from you to the tutors and teachers?
Dr. Manpreet Singh Manna: It is my personal opinion on this. Being a teacher, I feel it's the toughest job to teach a teacher. So I always request the teachers, nobody's going to teach you because you are already a teacher. You are empowered to be a teacher. Please go to SWAYAM, please enhance your knowledge and skill, you have doubts and queries. We should not be shy to ask from our seniors or even our juniors. I tell you, whatever I learned in my life, I always learned from my youngsters always it is a fact my students always taught me how to teach in a class. Student taught me what exactly you have to teach in a class. Knowledge is one thing. Understanding is another thing. The teacher can make a better understanding. The knowledge they can get from anywhere. The number of books and literature is lying in this country, in this world. Students want that, if you are in the class, you talk in such a way that they don't have to look at any book.
READ MORE – Eduvoice's Exclusive Interview with Former AICTE Director Dr. Manpreet Singh Manna over SWAYAM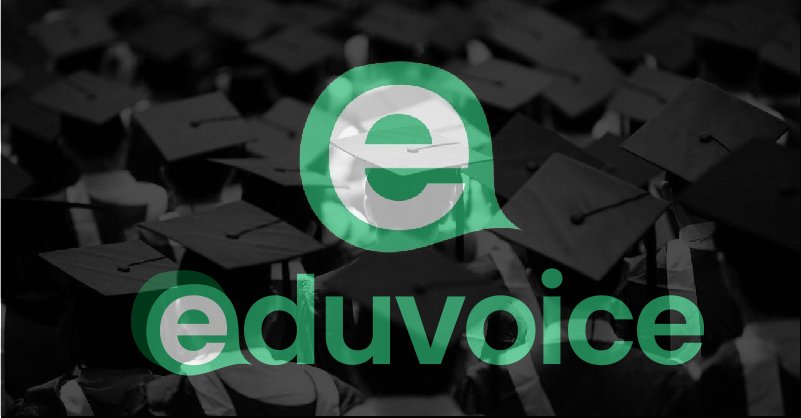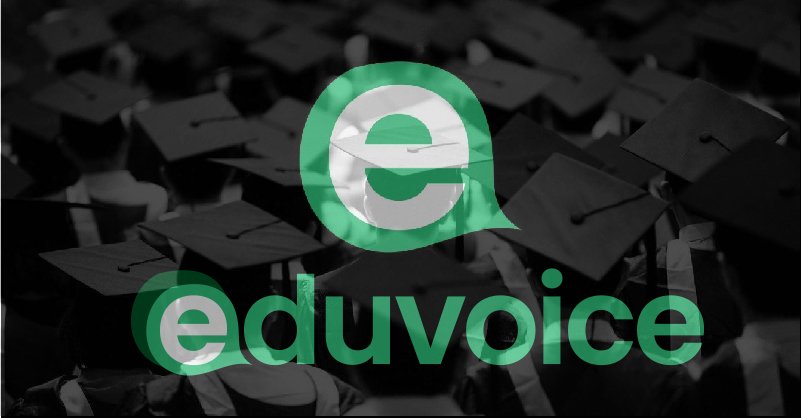 Sujata Mehta: What do you think of Eduvoice as an initiation?
Dr. Manpreet Singh Manna: I explored some, and of course, this Eduvoice is found working on ground realities. So education voice is eduvoice. Today in my country, education is really silent in terms of innovations, Industry needs, self-confidence to learners.. This voice must reach to every Indian's ear and of course teacher's first because they feel where they are, they are competent enough, they are comfortable enough. Where they are they are encouraged enough. However, today my youngster needs something more, as they say, aur dikho, aur dikhao, they say dil mange more, for that way the teacher has to effective learner first. So eduvoice, can take this mission, this kind of a motto to come forward to conduct activities like seminars or maybe workshops, interviews as well as course magazine or an audio magazines. We expect one Edu- radio or eduvoice radio to come for our society; where we can give this kind of messages or skill programs. Where the teacher can be empowered more through their continue and self-learning..