The Delhi assembly has adopted a resolution seeking 85% reservation in admission for city students in 28 DU colleges. All MLAs pledged to raise the issue with the Centre, LG and university administration.
The House also adopted another resolution demanding an amendment in the Delhi University Act (1922). According to this no other university in Delhi is legally authorised to give affiliation to any college. If the amendment is made by Parliament, varsities other than DU can also be affiliated to any other college. Both the resolutions, moved by deputy chief minister Manish Sisodia, were passed by voice vote.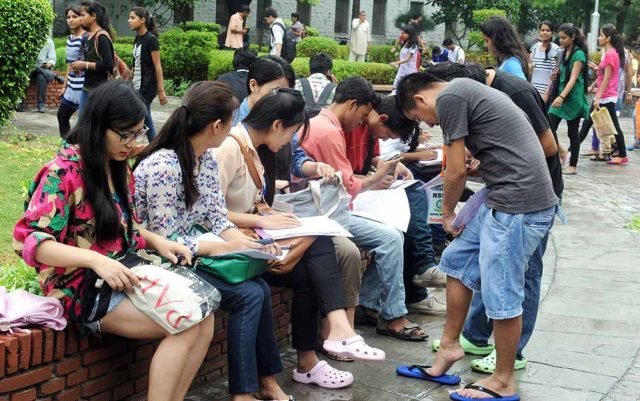 DEPUTY CM'S STATEMENT
"Over 2 lakh students pass out from schools in Delhi every year. Many of these students are struggling to get admission in higher education institutions. These 28 colleges are funded partially or fully by the Delhi government. The money of taxpayers from Delhi is being used to fund these colleges. And it is our responsibility to safeguard the interest of Delhi students," Sisodia said.
However, Sisodia, who holds the education portfolio, clarified, "People from across the country come to Delhi in search of employment and they start residing here. We want to ensure that their children get admission in DU colleges. We should not politicise this issue. We all MLAs will meet HRD minister, Lt Governor and DU vice-chancellor to raise this demand."
WHAT MLAs SAID
—BJP MLA Manjinder Singh Sirsa: Supported the government's move and said it is an important issue
— AAP MLA Saurabh Bhardwa: Suggested that a delegation of all legislators, headed by BJP MLA Jagdish Pradhan, should meet HRD minister Prakash Javedkar and request him to provide reservation.
—AAP MLA Rajesh Gupta: Asserted that every state has a different moderation policy following which students from other states sometimes get high marks and then get admission in DU colleges.