Eduvoice's Exclusive Interview With Prof. Dr. S.B. Siwach
Today we are joined by Prof.Dr. S. B Siwach who is Chairman PG Committee MCI, to talk about the quality of medical education along with the changing trends in the sector.The Medical Council of India was replaced by a regulatory body known as the National Medical Commission NMC through the enactment of long standing NMC Bill.It will bring new provisions and assess the old ones such as exit exams and regulation of course fees in private colleges. Sujata Mehta: After having served 40 years in academia, How has the quality of medical education changed?Dr. Siwach: Currently, there's a conflict going on between the quality and maintenance of those quality standards. The government in a hurry to increase the number of seats both at UG and PG level as failed to provide the required infrastructure which can aid to make that happen. MCI had suggested increasing the infrastructure to be able to help with the teacher to student ratio. We were of the opinion that an increase in the ratio from 1:2 to 1:3 can not be brought into force by allowing institutions which were earlier non teaching hospitals to now teaching hospitals. The doctors can not be given teaching positions without them having teaching experience.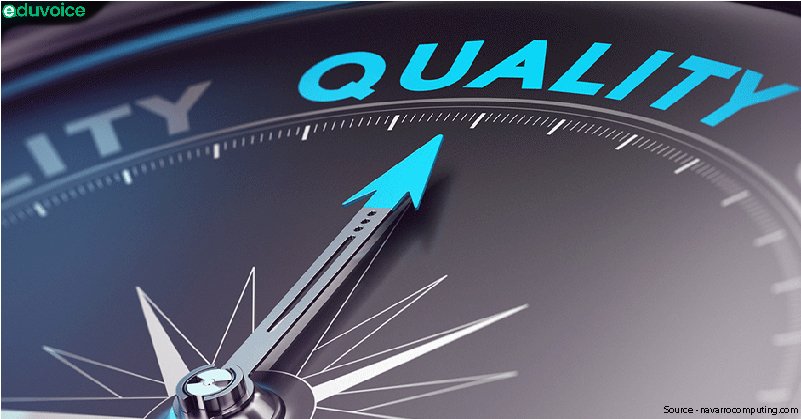 Is it common to have doctors appointed as professors without a required amount of teaching experience anywhere in the world? This is the basic contradicts which rests in our mindsets. They wish to increase the number of seats without realising the harm that it will have on the standards of our medical education. The center is put under a lot of pressure, the corporate hospitals demand to be allowed to provide PG courses. "We need to understand the doctors that are serving there, maybe good doctors but there's a fundamental difference between being a doctor and practicing in a clinic and teaching a class". We, the Medical Council of India registered that there should be alterations made to the standard of medical education. We 've seen the cut offs being as high as 50% in the past but lowering the cut offs drastically to as low as 20% has undoubtedly compromised the quality of doctors graduating. This was the point of contention between the then MCI and the Government. Sujata Mehta: With the new National Medical Bill Commission in place, how do you think it will tackle the problem of corruption and ensure higher transparency? Dr. Siwach: The Medical Council of India has been dissolved and replaced by NMC. National Medical commission From a very long period of time, MCI has been termed as a corrupt body. Over 5 committees have presided and appointed by the Supreme Court and the High Court to find irregularities and cases of corrupting the in MCI. If I am to name a few, Justice Lodha Committee, Major Gen S.P Jhingan Committee and a few inquiries headed by Dr. Talwar, Dr. Sareen, Dr. Paul. In order to justify replacing the MCI with the Board of Governors, I request the government to seek at least one report to be presented before itself or the parliament highlighting any discrepancies or cases of corruption. These committees submitted a report by Prof. Dr. Prakash Narain Tandon, who was the head of the Department of Neurology in AIIMS and is the father of present Dr. Rakhesh Tandon who is a member of the board of governors currently. The report presented by him stated that there were no irregularities to be found in working of MCI and that he had himself gone through all the details himself. It should be taken into account that this was the single report presented. Other committees did not submit any other report which owes to the fact we were blamed on the basis of insufficient evidence. Now with NMC bill in place, there are uncertainties with respect to transparency as "NMC will have 25 nominated members and there will be no elected member and a large number of them will be from non medical background". This proves that it is only a matter of time for bureaucrats to have an upper hand in decision making. I believe, in such a system there will be no transparency at all. If MCI is as tainted and marred as it was being projected and that it lacked transparency, I feel the government should have asked for at least one report out of the 5 committees constituted and directed them to submit the sections which were problematic and should have pointed out the procedures which weren't transparent in the first place. Sujata Mehta: In WHO's report, we can find that there is one government doctor for every 10,188 people or a deficit of 600,000 doctors. What measures do you suggest to better this situation? Dr. Siwach: We had suggested that in order to increase the number of doctors the state must invest in creating more infrastructures. But now we can see how they wish to increase the numbers, by producing half baked doctors!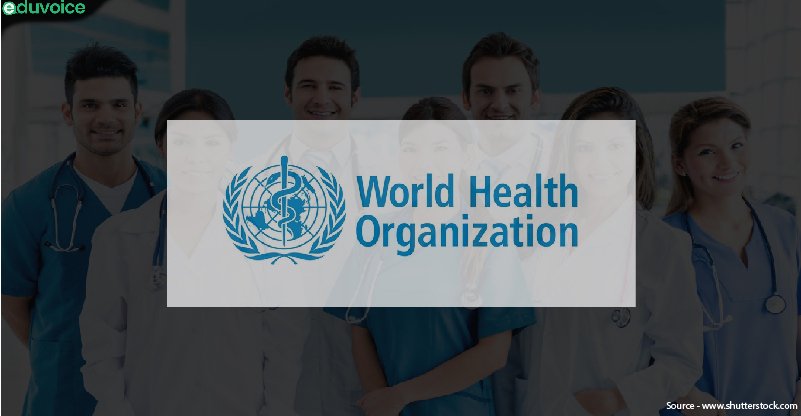 I am of the opinion that if the government wants to increase the number of UG and PG seats from 60,000 to say around 100,000, it must open new medical colleges but I should remind you that it will again bounce back to infrastructure. I wonder if you know that in the basic departments (those subjects which are taught in the first three years) available in the currently existing medical colleges there are about 60% of vacant seats at PG level every year. The reason these seats are vacant is because they no longer attract students. Either the required number of staff is not placed or the stipend provided is way below average. Apart from this, if there is a shortage of teachers then I suggest the government needs to increase the age of retirement from 65 years to 70 years, as a PG teacher is someone who has the required number of teaching experience By doing this there will be a buffer of 5 years, during which a student can be produced who are qualified to take posts of assistant professors. We must adhere to the fact that in the 21st century, India is the second largest country and as time is passing by our population is increasing rapidly and thus is our demand for well trained doctors. There is another concern which is troubling us with respect to the quality of guidance and mentoring. The UGC allows each professor to supervise only 8 students. If a doctor is appointed 3 students at a time, it would mean that there will be 9 PG every year. I have been a professor, and I speak with experience, it will be difficult to supervise their thesis, attend the patients in the clinical OPD and also take the theoretical classes. Do you think an individual is capable of having it all done? Here a professor will be having 9 MD students at a time. Sujata Mehta: The fraud in the medical education system has drastically hit the quality of doctors in India, what measures can be taken to ensure that the practicing doctors are up to date with the recent modifications as per the international standards Dr. Siwach: The council is considering to renew a doctor's registration once every 3 or 5 years to keep the doctors up to date. A number of seminars, conferences, and refreshening courses were to be attended by the doctor and based on the same a new license to practice would be provided.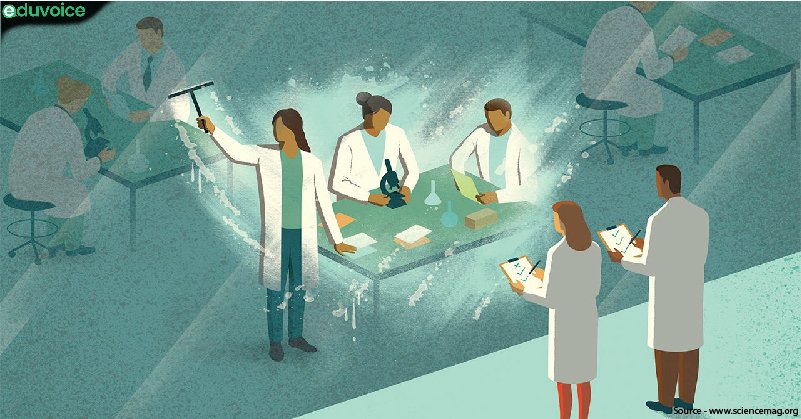 Secondly, the standard remains to provide research facilities to the doctors to ensure that they are well aware of the new techniques and technologies. But the hurdle remains the same if the government wishes to increase the teacher student ratio to 1:3 then each professor has a burden of 9 students along with attending the clinical OPD patients. I think this hampers his professional growth as he won't be able to contribute to excelling his/her capacity. With respect to the new provisions laid out, we suggest that every student coming through this system must have 2 years of the training period in a medical college to better understand the practicals of it as well. The dual system and DNB examinations have allowed hospitals with 30 to 40 beds to have PG and UG seats. This is a matter of concern. Sujata Mehta: The absence of doctors from the workplace in rural areas has caused serious harm, how can we tackle this problem?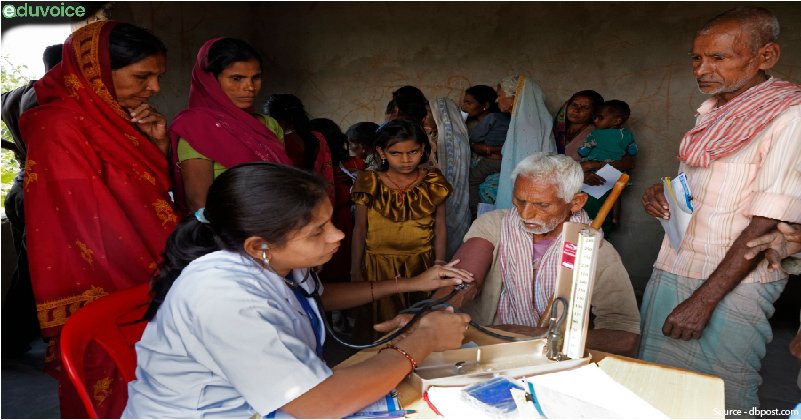 Dr. Siwach: The rural people deserve to be treated by qualified doctors but it goes both ways, say if a young doctor is posted in a health center in a rural area the doctor faces a lot of challenges to sustain. For example, there is a sanitation problem, half of the time there's no electricity, no proper schools. Under such conditions the doctor is forced to make efforts seeking a transfer in either an urban or semi-urban town when there's no solution, he quits and starts his practice. The salary structure in these areas should be planned in such a way that it retains a good number of doctors. Presently the salary is not that lucrative. If the government wishes to have more doctors serve in rural areas then they must provide proper housing facilities and schools for the doctor's children. We need to be realistic here, it's good to think about social service but we must also think about the doctor's living condition as well. Sujata Mehta: Can there be a clause where they have to serve in rural areas for 2 years before getting a license to practice? Dr. Siwach: It is a noble cause and a lot of governments all around the world have been doing this. I'll share my personal experience with you. 40 years ago, when I was a student myself there was a clause which guided us to serve for 2 years in a rural area before we start our practice. The ministry had a batch of 200 students demanding to be immediately posted. The ministry takes almost 6 months to decide as to where these students were to be posted.  It is easy to say, but no government can provide jobs immediately after the doctors have completed their training. Almost 600 students are passing out when the results are declared. Everything is possible in our country, we need better planning and if the government is willing to implement this provision then they need to keep the interests of the doctor in mind too.
Sujata Mehta: What policies do you suggest the government frame to ensure the same?  Dr. Siwach: My suggestion would be a proper allocation of the budget would do the needful. A comparative study of the budget allocation in developed countries like the United Kingdom, the United States of America with that of ours, you will understand that there is a proportional allocation of the budget when it comes to the health and medical education sector. If the required budget is allocated in India, it can further infrastructural development, access to high quality facilities, Large pool of well-trained medical professionals in the country. Sujata Mehta: Can India then meet the challenge of ensuring that everyone benefits from advances in medical science within limited resources? Dr. Siwach: The government should subsidise or provide insurance cover for the citizens. The medical treatment is nowadays very costly. The medicines are highly priced to begin with and a person surviving on daily wage system can't afford the same.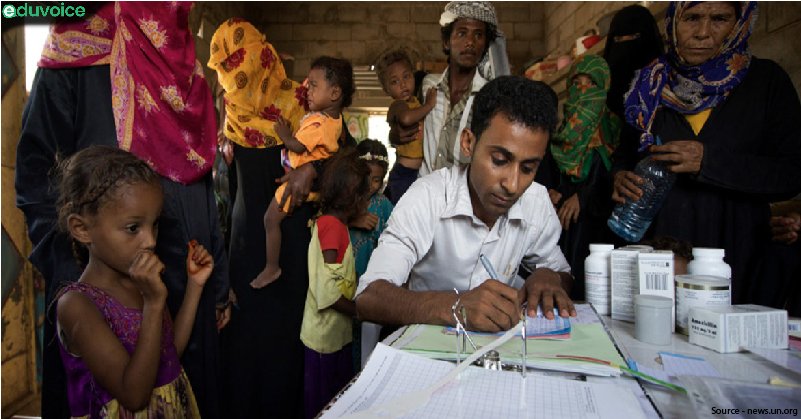 The Government in the year 2018 announced an Ayushman Yojana – National Health Protection Scheme (AB – NHPM). This scheme aims to provide health insurance cover to at least 40% of India's population which is deprived of secondary and tertiary care services. If the scheme is successful at the ground level too, then it seems to solve a lot of problems. Sujata Mehta: Tell us your views on NEXT? Dr. Siwach: Our present pattern of exams which is NEET is held after a student has joined an internship. NEXT suggests that it should be done before the internships i.e when they've just passed out. It has two advantages students who are interning are often busy preparing for the NEET exams which acts as a hurdle thus making them dedicate more of their efforts towards NEET preparations. To dedicate more time towards practical aspects of medicine it might be a good step as the NEXT exam is to also serve as an entrance exam for the PG courses. For More Such Articles, News Update, Events, and Many More Click Here.