Eduvoice exclusive interview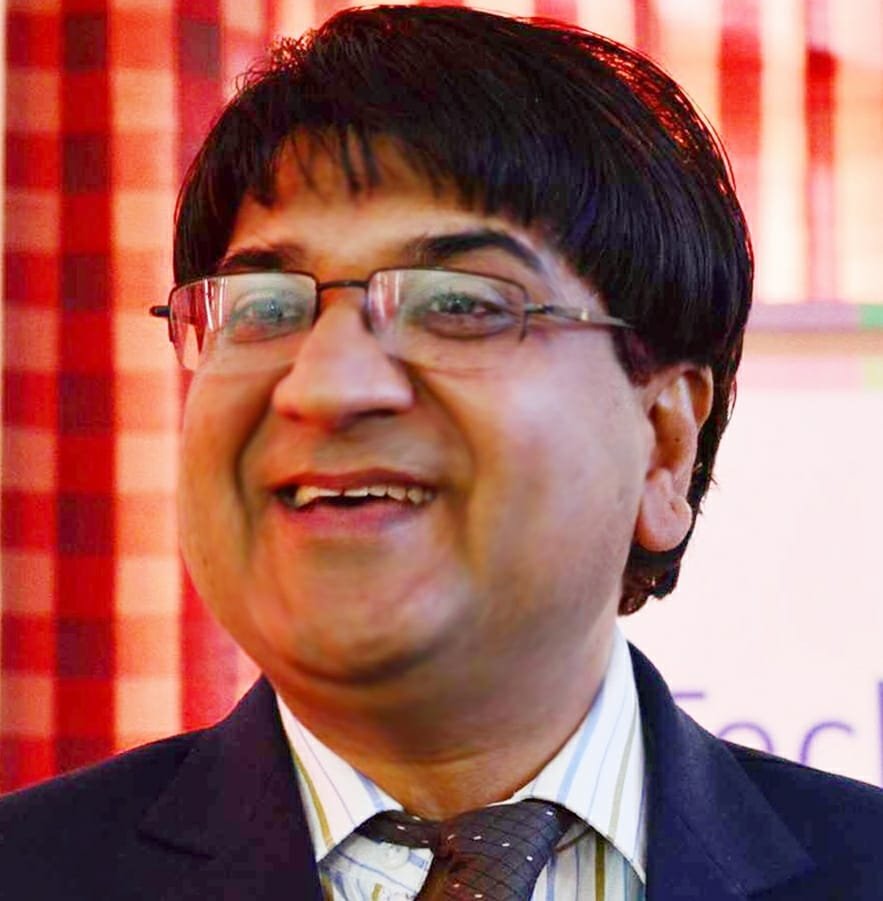 Dr. Durga Prasad Sharma is an Indian IT professor, author, Scientist, and Orator
He was selected as National Ambassador by Prime Minister of India Mr. Narendra Modi to the nation-wide campaign Swachh Bharat Mission.
In the current scenario, the education system is going through so many changes and paradigm shifts which is leading to a lot of challenges for students and professors. Dr. D. P. Sharma is an Indian IT Professor, Author, Scientist, and Orator. Dr. Sharma has been honored by numerous awards and laurels. He is the recipient of one of the highest civilian award 'Sardar Patel Life Time Achievement International Award (Sardar Ratna) of the Sardar Patel Foundation, India, will help us understand these challenges and what can be plausible solutions to deal with them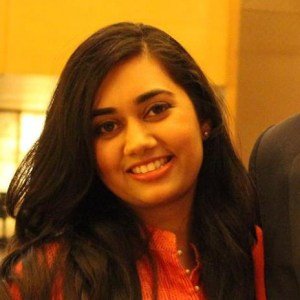 In our education system, there is often the practice of mugging up information and not necessarily practicing studying for the sake of learning. What do you think is the reason for it, and what can be done to resolve it?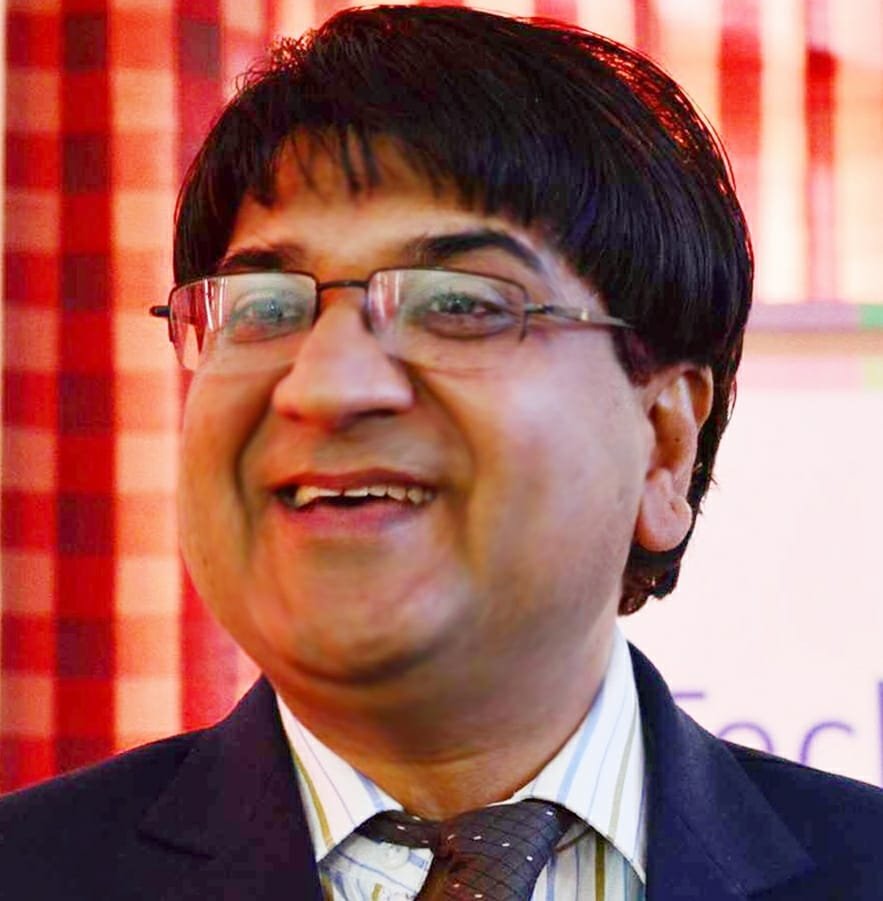 COVID-19 has become an issue around the globe, however, this has given a very great opportunity to all of us to rethink, re-diagnosed and re-analyze of our existing systems and practices, whether it is education delivery system or an educational design system, teaching systems or examination systems.
Around 10 years ago, I have gone through one of the programs which were emerging at that time and was EDX in the United States of America. This program was designed in such a way that the education will be at your door.
It means there will be a proper blending of technology and education, and now that time has come where we have to transform ourselves, we have to redesign and shift our systems towards the electronic platforms. So, education can be delivered anytime, anywhere over any platform at your door. And in the current scenario, since India is also booming in terms of the bandwidth, and the digitalization under the current regime, I think this kind of transformation will be the new, and paradigm shift in India for the next generation delivery of education.
Sujata Mehta: What can be the immediate solution to improvise critical thinking in colleges and universities?
Dr. D. P. Sharma: As far as critical thinking is concerned, let me start from it's origin that we start from, the past. We are still using the old models educational systems in our educational institutions.
They are still not aligned with the modernized, globalized, or localized technological transformation systems. These systems can easily be adopted, adapted, or applied for the next paradigm shift.
You see the earlier days we were having classroom teaching-learning processes. This process, however, cannot be detached completely, we can start or introduce the systems on which we can deliver the education at any time, anywhere over any device. The students/learners who are not able to attend a class then and there, then it's ok, it's fine.
They can attend the class, according to their time and comfort. So, in parallel to the professional duties, those people who cannot attend the class in real-time or online fashion or due to some sort of issues they have, they will not be looser of the educational game and they can attend the classes later as per their comforts.
But the problem, the challenges that we have been facing in India are typical ones. The most important ones are the perception; the mindset of the educational leaders like Professors, Scientists, and Academic or Scientific Administrators.
Of course, many of them are genuine leaders and truly respected by society. But, today I would like to share with you an amazing fact, which is not only true but the real and genuine fact about the existing educational systems in India.
"We and our educational leaders, think, perceive and decide according to the two-dimensional or two perceptional mindsets and follow them with two different processes. One is academic politics and the second one is political academics."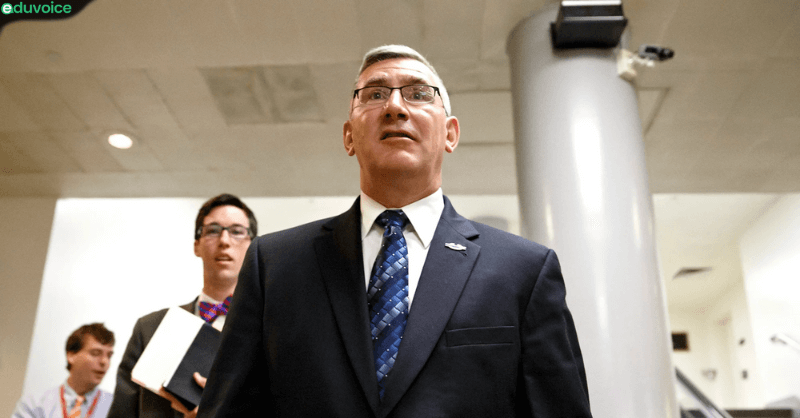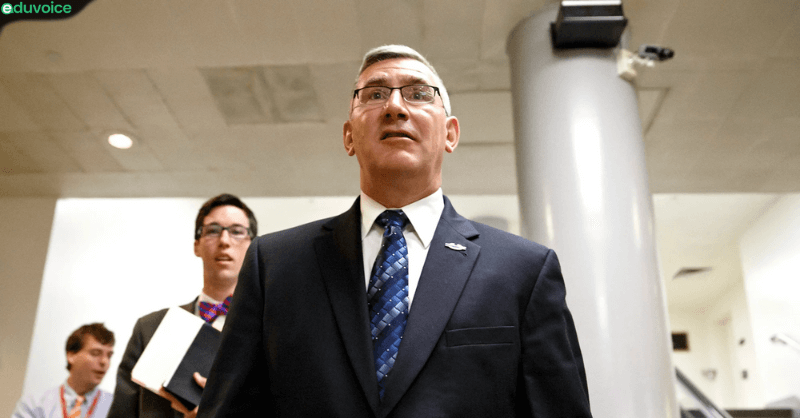 Sometimes we say research politicians or political researchers. We have to come out of these mindsets. We need to think, according to the mindset of all those people who are true, real or hardcore academicians, hardcore researchers, and hardcore professionals. , From now only, we can start redesigning or re-engineering of our educational delivery models/systems.
If we adopt these kinds of technology platforms, I mean technology platforms for blended learning. This paradigm will transform the mindsets and change the lives of educators and learners on a mutual basis. Today, we observe that there are many barriers to the pathway way of this blended teaching-learning and that is 'lack of technology savvy community'. Many people feel that they are not technology savvy.
They are scared of; and feel that what if something goes wrong in these systems. I am sure, if we counsel them that nothing will happen, we can push and transform them one-step towards the techno-savvy world. Once you start, you can finish the transformation.
In this mission, we can involve the people/professionals from different disciplines, like industry, research, and sometimes social or spiritual people who can help in this educational transformation process. They can support this paradigm shift from salient perspectives like technical, research, innovation, societal determinism, and spiritual or ethical.
SUBSCRIBE TO OUR NEWSLETTER
Get latest updates about our Exclusive Interviews, News, Articles on Higher Education Sector.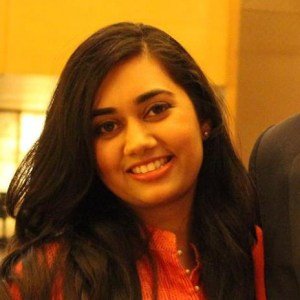 It is often seen that the students coming out of colleges are not industry-ready, as they have to undergo some sort of training during their jobs and interviews. So how can that issue be resolved?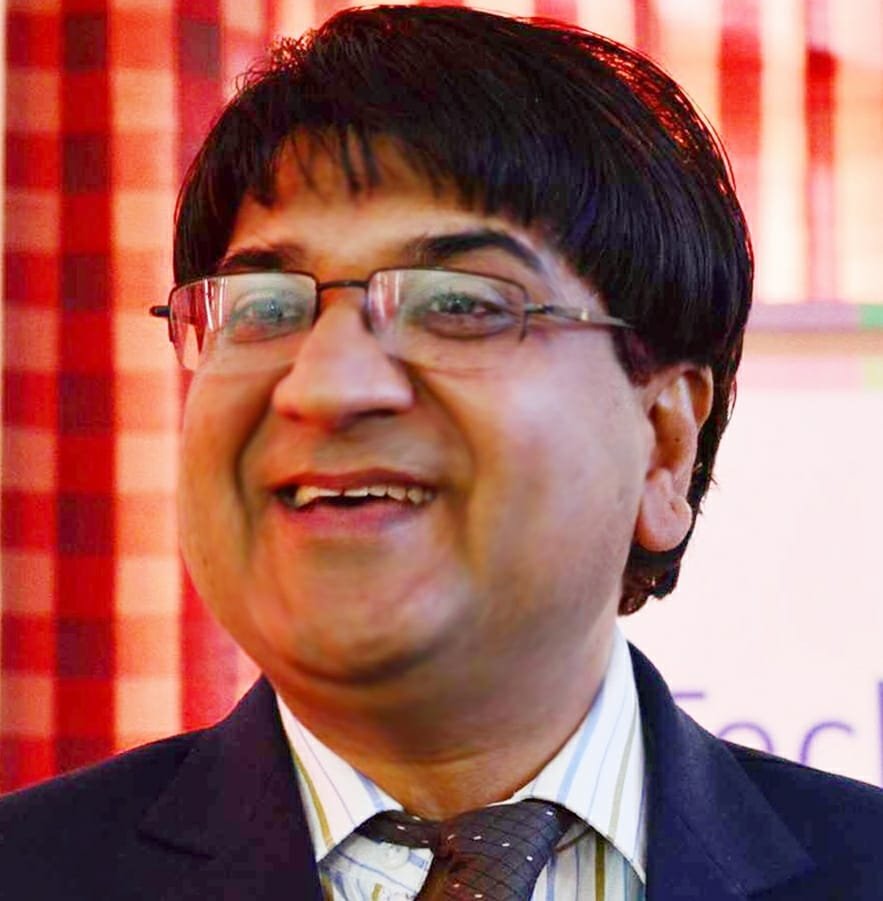 The root problem starts with government authorities/institutions. These authorities walk with a different perception called political perception. Most of them who are sitting on big regulatory chairs, are not dynamic or change agents. I am not saying about all, of course, I have very great respect for many of the professionals. But they should be the change agents.
They should be ethical, they should be focused on adoption and adaption of the modern tools, technical things with a high level of dynamism.
When we look at developed countries, their educational, regulatory, or research regulatory authorities are led by hardcore professionals. They also sometimes comment on the government decisions because they have the liberty to do so, but as far as Indian Systems are concerned, our education system is often led by business causes and not necessarily for a noble cause.
So, we have to eradicate or dilute such motives. In India, the curriculums are designed by the people usually sitting or working in the offices for 5-10 years and not necessarily be part of the academic community.
Another challenge that we have been facing is after independence, India and its educational leaders didn't do anything for the protection, exploration, development, and recognition of our ancient Indian scientific or educational heritage.
A lot of philosophies and postulates are written in our ancient literature, but the people who draft the curriculums don't bother to include those glorious scientific knowledge contributions. They are focused only on revamping the previous/existing syllabus contents.
Another important factor, why not the industry involved in the admission process of universities or colleges?
So far about three years ago, I developed a four-dimensional model for alleviating the current challenges faced by these educational institutions and industries. But who cares? The model states that, when the industries involved in the admission process, they can evaluate the students' knowledge and aptitude 'then and there' I mean during the counseling for admission.
If found suitable, they can sponsor and educate these students according to their customized curriculums suitable for their industry needs. After education, they employ them.
We have involved in an environment, where we have not been trying to think, analyze, diagnose, synthesize, and design our education systems and their delivery frameworks, as per the industry trends, patterns, and needs.
They are isolated and they need to come closer. Our government institutions have to face and resolve them. In the last couple of years, I have been watching in India that Indian industries are coming closer.
In Jaipur, we have seen two organizations named Maharishi Arvind Institute of Science & Management and the Bhardwaj Foundation. They're doing very well for industry-academia tie-ups and associations under AICTE initiatives. They have been trying to collaborate with industries to understand the gap between industry requirements and the curriculum standards so as to design the bridging curriculums.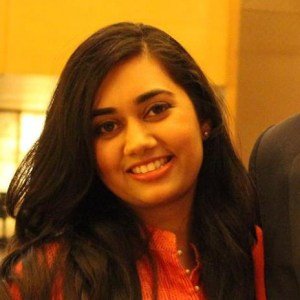 Vedic literature holds extreme importance in our culture. How do you think we can incorporate that into our education system?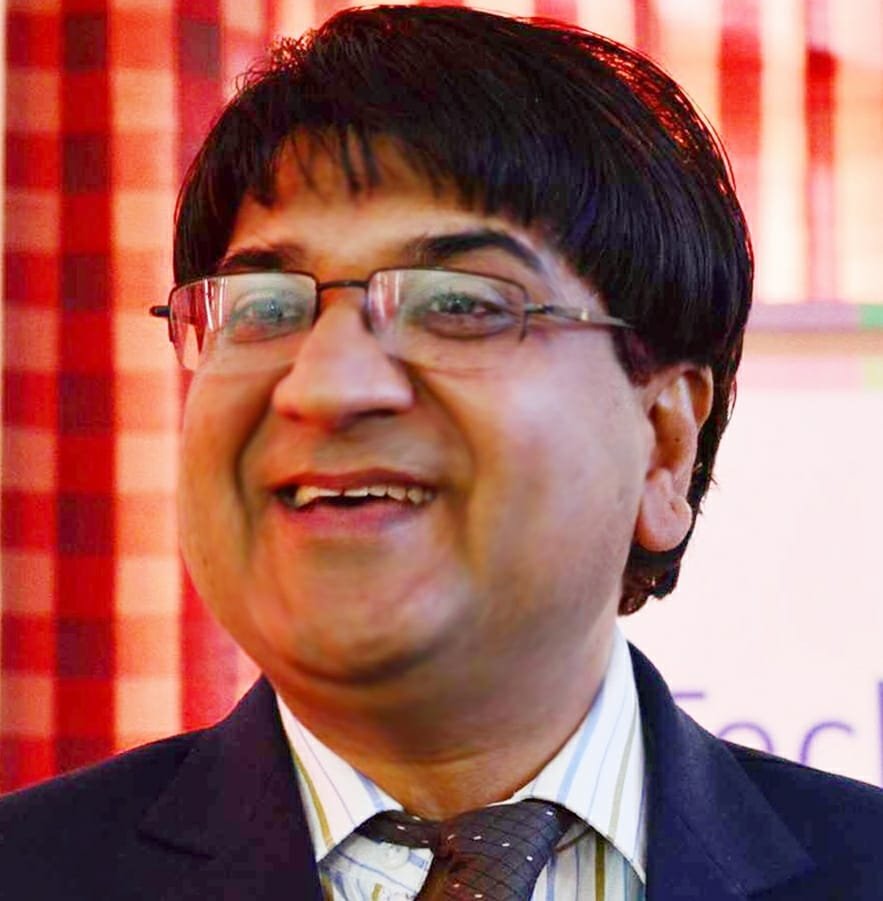 Vedas are full of scientific, spiritual, and philosophical knowledge. These are the unparalleled ocean of the knowledge, and never seen before in the world. Our ancestors were known as spiritual leaders, but actually, they were true scientists. They were known as "sants" which later evolved into the word "SAINTS" and now "SCIENTISTS". When the entire world was like a nomad, we developed astronomy, mathematics, medical science, physics, and chemistry.
You know, the architectural design of "computer" is borrowed from Vedic mathematics (एकाधिकेन पूर्वेण). Vedas are extremely important books, they are not just holy books. But we need to study and reinvent the Vedas knowledge for the welfare of human generations.
Today the scientists develop small things but take the patents first however, we had lots of scientific contributions but lagging in credit, patent, and citations.
Veda's are great literature, which we need to study. But why are we not studying?
It is because we have a certain mindset, we think that Sanskrit is the language of the backward people. It is the language of the people who are not aware of science and technology and believe only in orthodox culture. In true sense, the most scientific vocal language with the richest word power and morphology is only Sanskrit. We the computer professors and scientists know this fact very well.
However, in modern sciences and AIs, it has been proved that how Sanskrit is powerful in syntactic, semantic, and lexical analysis of computing languages.
In India, people will not accept this fact. This is just because of the inferiority complex that we have in our mind and entered into our DNA. This is because of 800 years-long compressions, suppression, and depression. And we have to come out from that, otherwise, our civilization will not only be challenged but abolished by the intruders. In the total 49 civilizations of the world, only our SANATAN civilization is survived. The contributions that we have, the glory that we have, the wonder that India was, will all be lost IF WE WILL NOT WAKEUP.
So, the people who have the scientific temperament, the people who have social and spiritual depth, they should come closer. They should sit together and forget all the religious differences. And then we should follow the path of "Dharma", which means duty+responsibility+privilege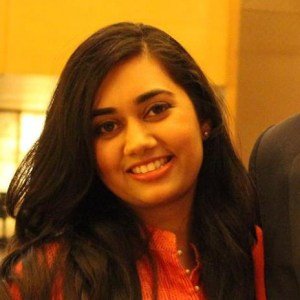 Guru-shishye parampara, has been a part of our culture and society. However, in current times our teachers are not receiving respect and stature. So, how can we as a society should work upon that?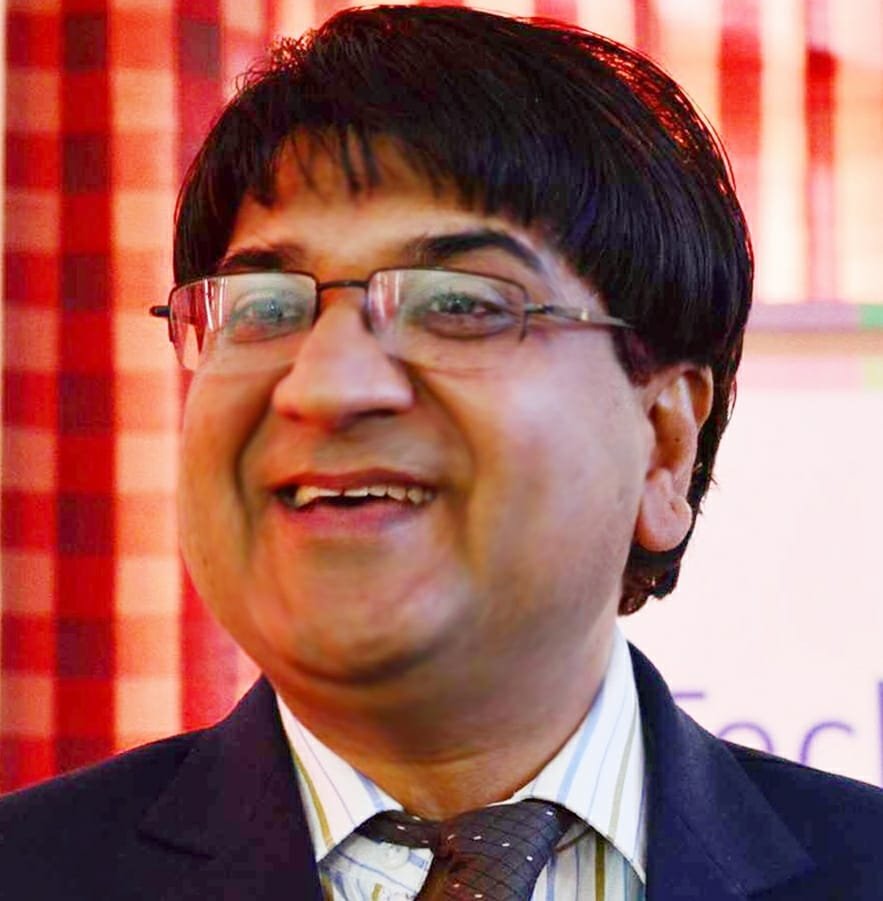 Well! Let me go once again towards the values of ancient and the cultural heritage of India. Today we want that teachers should come to our door for teaching, however, Bhagwan Ram came from one of the biggest dynasties and his father King Dhashrat could've called Guru Vishmitra to their palace to teach Ram, but they didn't.
We have great examples like our earlier presidents, Sir Sarvepalli Radhakrishnan and Dr. APJ Abdul Kalam, who are highly respected educators, gurus in our society because of their backgrounds and contributions in research and academia.
Therefore, what we have to do is, we need to set goals and examples from the higher level of academic achievements, sacrifice, and standards, to inspire people and understand the value of teachers and professors.
Around the globe, the people who didn't have this kind of culture, have been adopting our culture. The people who were born and brought up with different values and cultures, but they abolished them and followed our teachings and values. But we are forgetting our values and cultures. So, the educators/Gurus have to reestablish that respect once again.
Otherwise, it will be a great challenge for the entire generation and will be irreversible. Also, the teachers, the professors should focus on their roles, responsibilities, standards, and ethics rather than privileges and rights. It has been seen that; some of them are either political slabs for the positional gains or the other benefits.
So, in order to understand this, who should be the educationists?
Here I'm not quoting any specific community otherwise there will be another fold of political debate on it. But In ancient times this community was having high-quality attribution, high-quality ethics, high-quality sacrifice, and high-quality determination.
They were true Educators, Brahmrishis and known for utmost sacrifices and ethics
But today, they have lost, everything. If we need to go back, the educationists' fraternity needs to review their attributions, weak points, vulnerabilities, and stand up with the new educational model of ancient and modern convergences.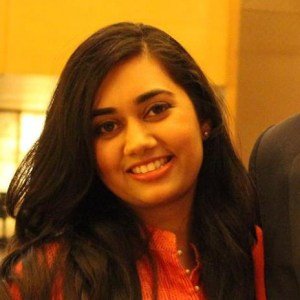 According to you, what changes will come in the education industry post-COVID-19?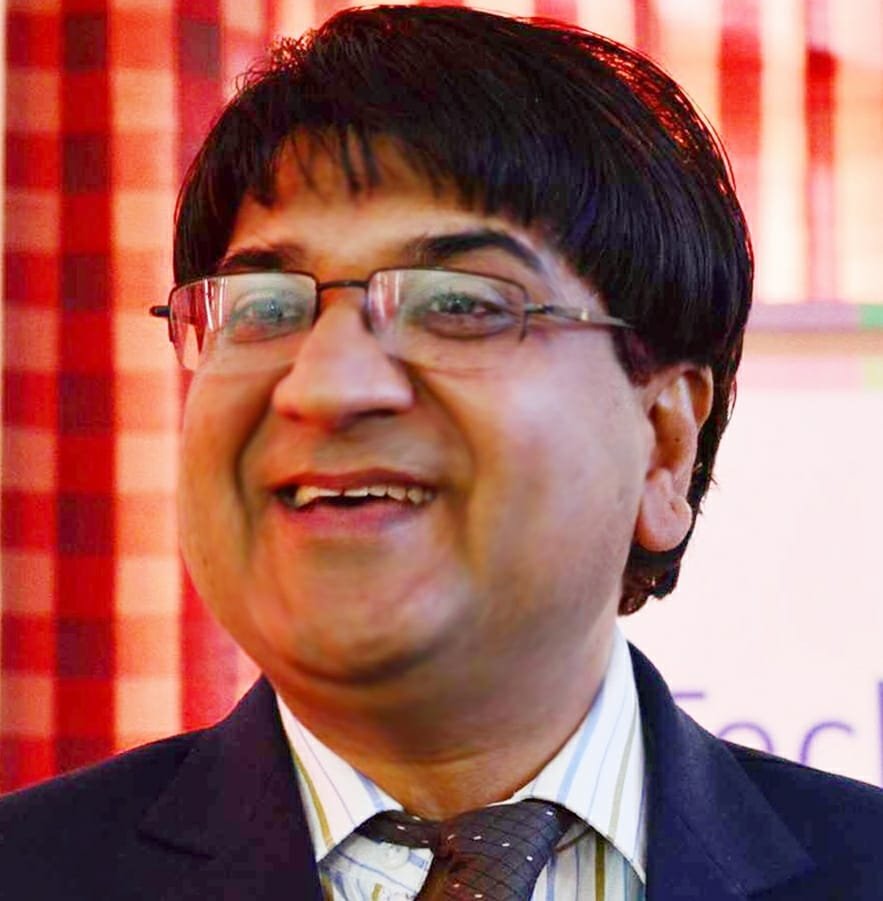 Well, since the paradigm has already been appearing. We have started slowly shifting. There are Webinars, Web conferencing, Tele-minars, Web-exam, Web-Presence, and Web-Class, etc.
The post-COVID education culture, work culture, governance culture, management culture, and meeting culture, etc. will be changed dramatically. We need to bring the people closer to the technologies.
You know; in order to minimize the traffic, pollution, and transportation cost; we need to have a shift towards an emerging Green Paradigm of E- Culture.
There are concepts of technological determinism, sociological determinism, political determinism, and many more. Till today; the Society has changed the technology a lot, but now onwards, the technology is changing the society. In the starting time, your grandfather may not want to have a mobile but once he gets and starts talking to the family members, he becomes habitual and then addicted techno-savvy citizen or Netizen.
Therefore, there should not be any end to end transformation but there should be a judicious change. We need to design and adopt alternative education systems to cope up with the post COVID LIFE and SURVIVE with comfort and glory.
For More Such Articles, News Update, Events, and Many More Click Here