Wisdom Jobs
Wisdom Jobs is an employment website operating in India, Middle-East & North Africa. It claims that it is one of three major job portals in India, along with Naukri.com and Monster.com, and supposedly provides skill-tested and assessed job seekers. The company is headquartered in Hyderabad, India.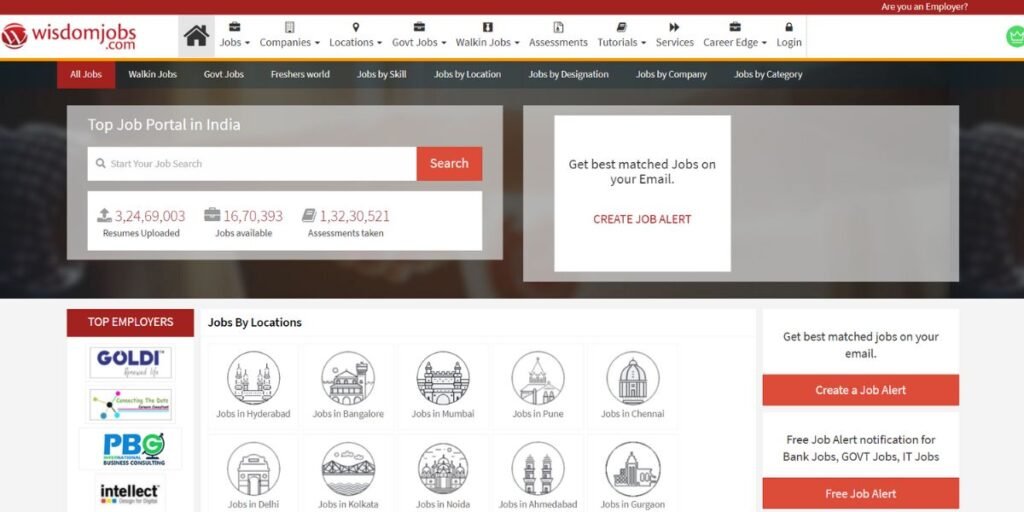 Wisdomjobs.com was founded in 2010 by Ajay Kolla. Kolla initially started a Google group, where he posted vacancies, to assist his unemployed friends with job placements.
Between 2008 and 2010, the group placed nearly 20,000 people, which led Kolla to see a potential market for an online student job marketplace that could help in connecting students with trusted professional employers. He invested 3.5 million Indian Rupees in the venture and the job portal was launched as Wisdomjobs.com with an online skill testing tool, Pragnya Meter, that helps job seekers to test and quantify their skills.
Services: