Wheebox
Wheebox is a global leader in online remote proctored assessments. Wheebox enables academia, organizations, and enterprises to maximize their Talent potential by supporting their assessment, learning, and compliance needs. Our AI-powered assessments enable institutions to conduct cheat-proof assessments at scale.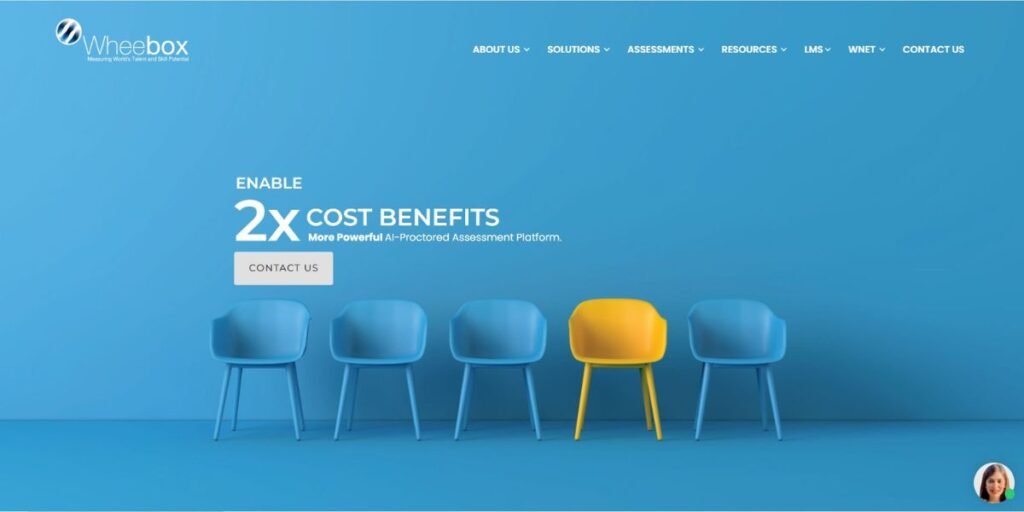 For over a decade, Wheebox has been providing on-demand Remote Proctored Assessments and Learning Solutions to a wide array of private and public sector companies, having an experience of working with more than 3000+ large institutions and organizations. As a part of our ambitious growth plans, we aim to offer our clients the ultimate combination of emerging technologies to safeguard assessments infused with AI Cognitive Services and powered by Microsoft.
We at Wheebox offer a highly customized and advanced platform for clients to select the level that best fits their needs with customized proctoring and content validation. Here, our customers can rely on us and trust us for the most demanded services in the world of scalable and secured assessments. We make our customers' lives easier and better in just a few clicks and help them conduct on-demand assessments on any device.
Services:
Learning Management System