Udemy
Unlock the power of your people
We help organizations of all types and sizes prepare for the path ahead — wherever it leads. Our curated collection of business and technical courses help companies, governments, and nonprofits go further by placing learning at the center of their strategies.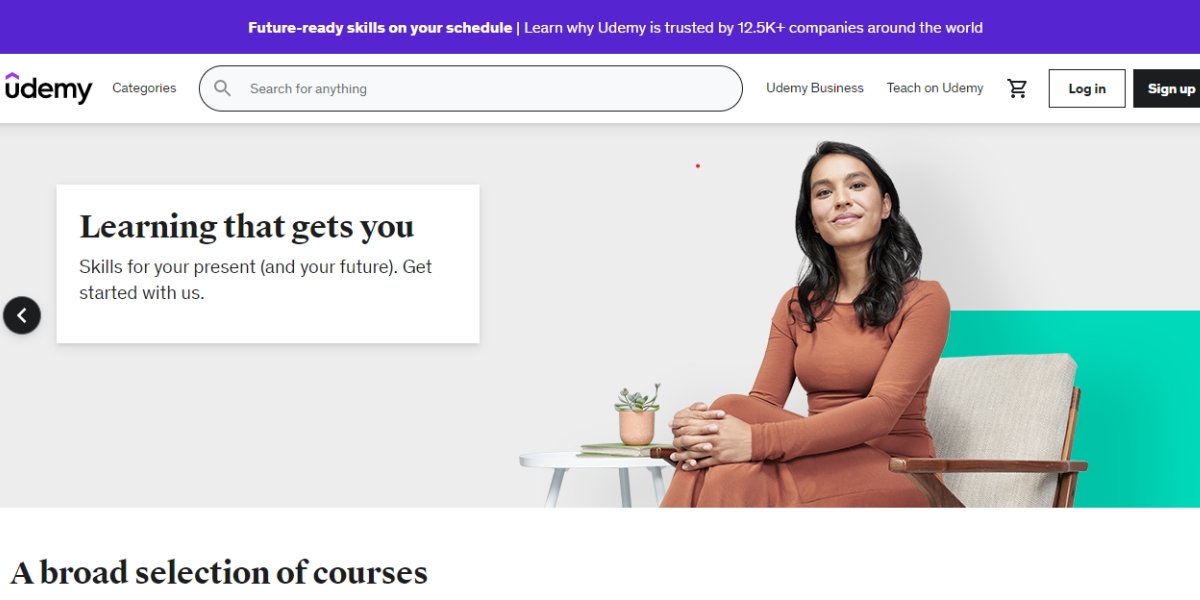 Services:
Benefits of Joining Udemy
Here are some of the benefits of joining Udemy:
Access to a vast library of courses: Udemy offers over 130,000 courses, making it one of the largest online learning platforms. With such a large library, you're sure to find a course that meets your needs and interests.

Flexible learning: Udemy courses are self-paced, which means you can learn at your own speed and on your own schedule. This makes it easy to fit learning into your busy lifestyle.

Affordable: Many Udemy courses are affordable, and there are even free courses available. This makes it a great option for anyone looking to learn new skills without breaking the bank.

High-quality instructors: Udemy courses are taught by experts in their respective fields. This means you can learn from some of the best in the business and gain valuable insights and knowledge.

Interactive learning: Udemy courses often include quizzes, assignments, and other interactive features that help reinforce your learning and keep you engaged.
Contact Information
5th Floor, WeWork, Two Horizon Centre, Golf Course Rd, DLF Phase 5, Sector 43, Gurugram, Haryana 122002