Timesjobs
TimesJobs.com is a renowned job portal in India that provides a comprehensive platform for job seekers and employers. With its user-friendly interface and vast database of job listings, TimesJobs.com offers a seamless experience for individuals searching for their ideal career opportunities. Job seekers can explore a wide range of job postings across various industries, locations, and experience levels.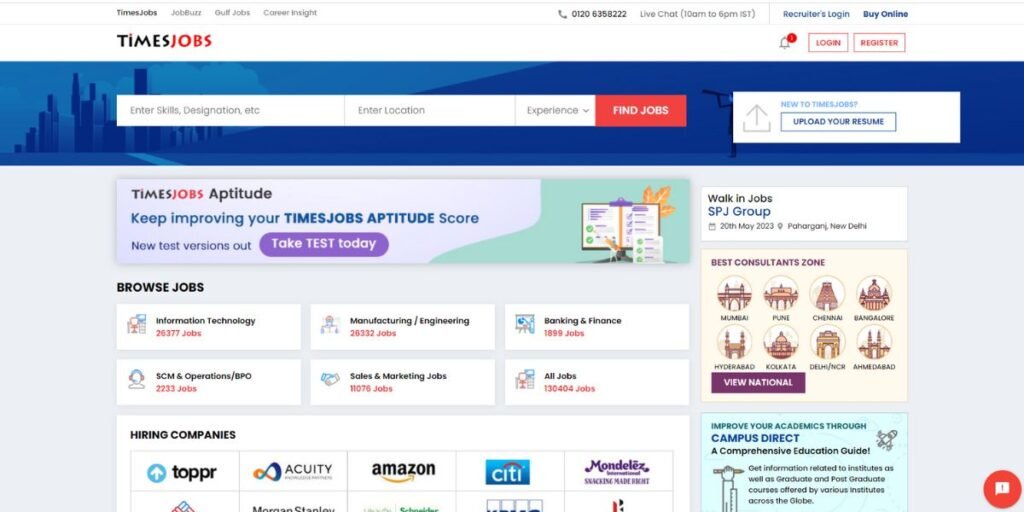 The website also offers additional features such as resume building tools, career advice articles, and interview tips to assist candidates in their job search journey. Employers can leverage TimesJobs.com to post job listings, access a large pool of qualified candidates, and efficiently recruit top talent.
TimesJobs.com has established itself as a trusted platform that bridges the gap between job seekers and employers, making it a go-to destination for job seekers and companies alike in India.
Services: