Spiderfocus
Spiderfocus Solutions, an IT Services and Outsourcing firm primarily targeting the growing Information Technology vertically. We strongly believe that the competencies we intend being in technologies of the future and that we can add considerable value to our clients for their focused staffing needs.
Spiderfocus Solutions is having excellent team and a strong network of professional contacts across various sectors, strong internal database, Job portal subscription and freelancing executives working throughout India, which give us an edge and enable us to fulfil IT/ITES and Non-IT requirements with more promptness and optimum efficiency.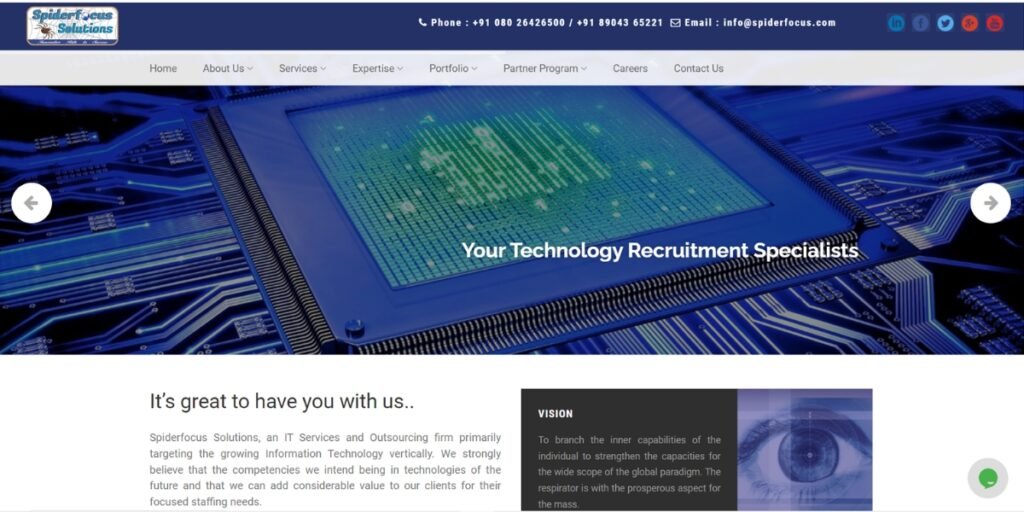 Additional to that we extend our Services by providing complete service on Managed Services-Payroll, Statutory Compliances, Business Consulting, Web Development-Web Portal Development & Application Development, Marketing Consulting-Brand Consultation, Search Engine Marketing, Search Engine Optimization & Internet Marketing and Training in Entrepreneurship Development, Corporate Training, Recruitment & IT Software. We have been serving corporate, small businesses and individuals on various Information Technology requirements.
Services:
Talent Acquisition Solution
Managed Services
Web Development
Marketing Consulting
Infrastructure Support Services
Training