Seek
SEEK is a market leader in online employment marketplaces that span ten countries across Asia Pacific and Latin America. SEEK invests heavily to create innovative technology products to help people live more fulfilling and productive working lives and help organisations succeed.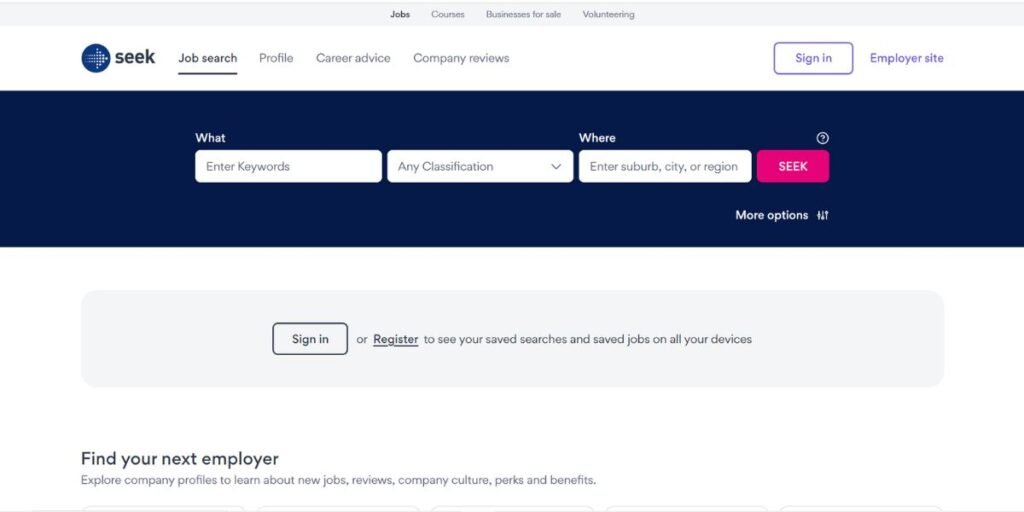 We have a multinational presence that employs over 3,500 people worldwide across ten countries: Australia, where it is listed on the ASX and is one of the Top 100 listed companies1, New Zealand, Singapore, Indonesia, Malaysia, Hong Kong, Philippines, Thailand, Brazil and Mexico. In addition, It has minority investments in China, Korea and a number of other countries.
SEEK also operates a number of other businesses including SEEK Learning, which helps connect people with quality education opportunities, Business, where businesses and franchises can be sold, and the Volunteer, Australia's largest single source of volunteer opportunities.
Services: