PhysicsWallah
India's most loved learning platform
Physics is ❤️. Class 11th, 12th, JEE, NEET preparation.
PhysicsWallah aims at providing quality content to every child for free. Live classes, video lectures, test series, lecturewise notes, topicwise assignment with best questions, dynamic exercise and much more. Almost 90% content on this App is for free and will always be.
The founder Alakh Pandey stands for education for every child irrespective of it's economic status.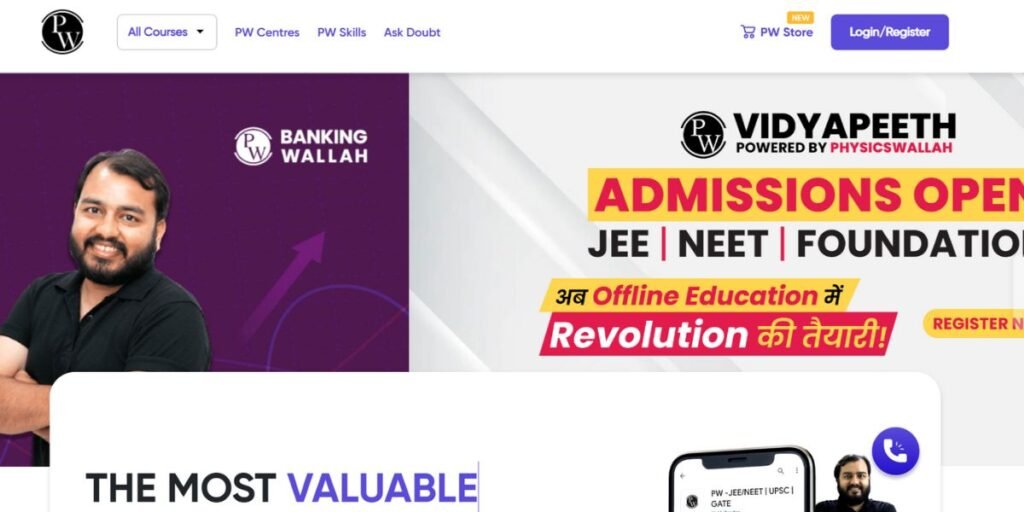 Services:
Benefits of Partnering with PhysicsWallah
Partnering with PhysicsWallah can provide several benefits for educational institutions and students, including:
Access to quality education: They offers high-quality education in science and mathematics subjects. As a partner, educational institutions can provide their students with access to this education, enabling them to learn from one of the best teachers in the field.

Comprehensive course content: PhysicsWallah provides comprehensive course content, including videos, study material, and practice exercises. This can enable students to learn at their own pace and improve their understanding of the subject.

Expert faculty: It has a team of expert faculty who can teach courses in their respective domains. This can help educational institutions enhance the quality of their teaching and learning, enabling students to learn from industry experts.

Affordable education: The courses are affordable, making quality education accessible to a wider range of students. This can enable educational institutions to offer high-quality education at a reasonable cost.

Enhanced student performance: PhysicsWallah's courses have been designed to improve student performance in science and mathematics subjects. This can help educational institutions enhance their reputation by producing high-performing students.

Improved learning outcomes: The courses can improve student learning outcomes by providing them with a comprehensive understanding of the subject matter. This can enable students to excel in their academic and professional pursuits.
Contact Information
B 8, Block B, Industrial Area, Sector 62, Noida, Uttar Pradesh 201309