NIIT
NIIT Limited is a leading global talent development corporation that is engaged in building skilled human capital and enhancing workforce talent worldwide. Set up in 1981 to help the nascent IT industry overcome its human resource challenges, NIIT ranks amongst the world's leading training companies owing to its vast and comprehensive array of talent development programs.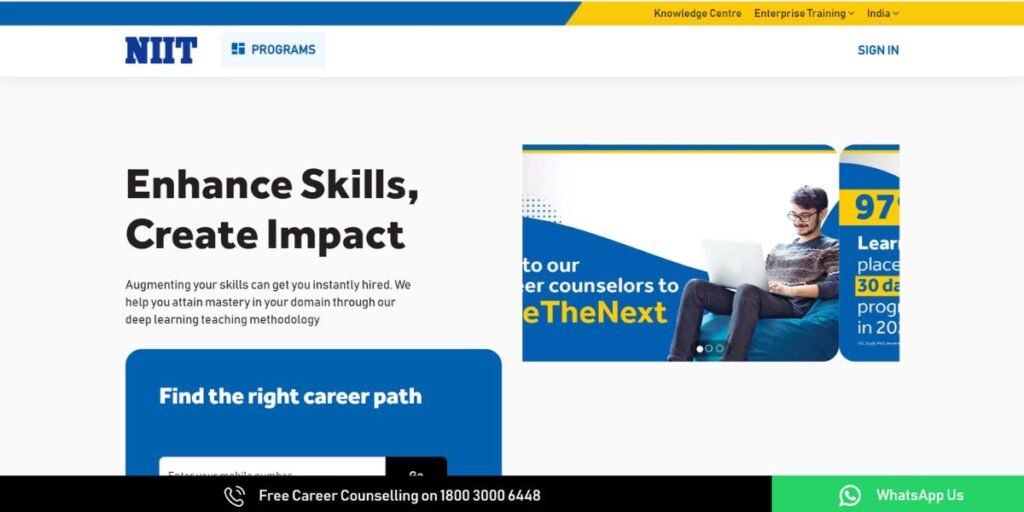 With a footprint in over 30 countries, NIIT delivers learning interventions that create superior outcomes. The company offers training and development solutions to enterprises and individuals through its two businesses– Corporate Learning Group (CLG) and Skills & Careers Group (SNC).
NIIT's Corporate Learning Group (CLG) offers Managed Training Services (MTS) to market-leading companies in North America, Europe, Asia, and Oceania. The Skills & Careers Business (SNC) delivers a diverse range of learning and talent development programs to millions of individual and corporate learners in futuristic domains. NIIT's Talent Pipeline as a Service (TPaaS) helps organizations address the challenge of securing mid to long term talent across Technology, Marketing, and Sales Roles. NIIT has incubated StackRoute, as a digital transformation partner for corporates to build multi-skilled full stack developers at scale.
Services: