Madhees
Madhees, is a complete Solution Provider
Madhees, is a complete Solution Provider, delivering expertise for over a decade in the areas of Human Resources Outsourcing, Consulting and Recruitment services to suit a wide range of clients right from start-up businesses to large companies.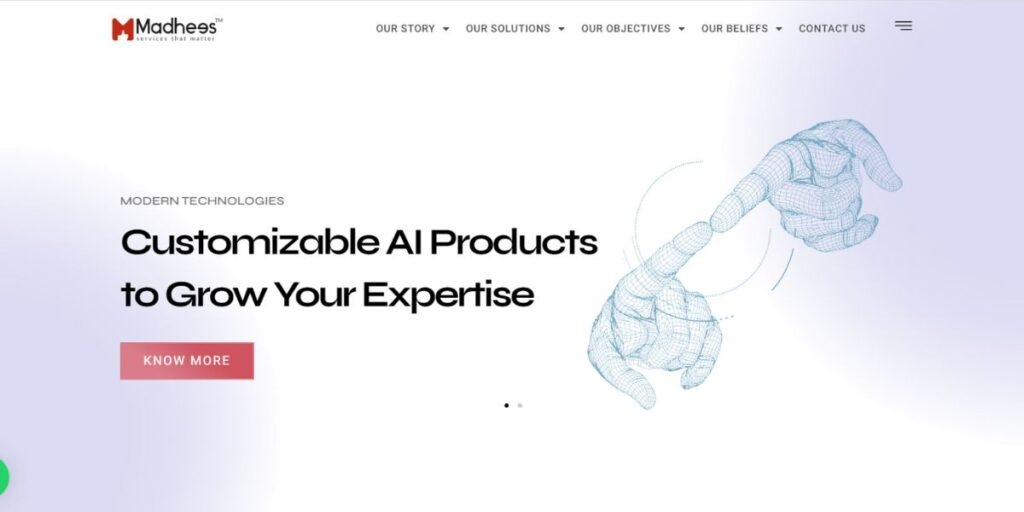 Madhees, empowered with the right talent force, prides itself in offering genuine subject matter expertise and unparalleled industry insight to execute and implement on various business requirements such as Product Development, Mobility, Digital and Human Capital across several Sectors/Industries.
Engaging with Madhees means working alongside the Best Brains and highly qualified Headhunters on the Consulting Arena, who understand the intricacies of the human resources professionals to suit any job description.
Services:
Hiring and selection
Recruitment process outsourcing
Contractual hiring
Staff augmentation
Aligning
Strategy consulting
Rewards
Campus initiatives
Benefits of Partnering with Madhees
Partnering with Madhees can provide several benefits for your organization:
Business Consulting: They can help your organization improve its operations and achieve its goals through business consulting. Their team of experts can assess your current processes and provide recommendations for improvement. They can help you streamline your workflows, optimize your resources, and increase your productivity.
Technology Solutions: It has a deep understanding of technology and can provide customized solutions to help your organization achieve its objectives. They can develop custom software solutions, implement ERP systems, and migrate your applications to the cloud. Their technology solutions can help your organization operate more efficiently and effectively.
Industry Experience: Madhees has worked with clients across different industries, which means they have a deep understanding of the challenges and opportunities that organizations face. They can use their experience to provide customized solutions that meet your specific needs.
Cost-Effective: Partnering with Madhees can be cost-effective compared to managing projects in-house. Madhees can provide a team of experts to deliver high-quality solutions on time and within budget. This can help you save money and improve your return on investment.
Collaborative Approach: Madhees takes a collaborative approach to working with its clients, which means they work closely with you to understand your needs and goals. They can develop customized solutions that meet your specific needs and help you achieve your objectives.
Contact Information
Plot No: 446, S.Chandra Reddy Towers, 100 Ft Road, Ayappa Society, Madhapur, Hyderabad – 500081.