LeadSquared
Empowering Organizations to Run High Velocity Sales at Scale
We aim to build truly connected, empowered, and self-reliant sales organizations, with the power of automation. Our sales tech stack – sales execution, digital onboarding, and marketing + process + field force automation, currently empowers 250,000 users worldwide.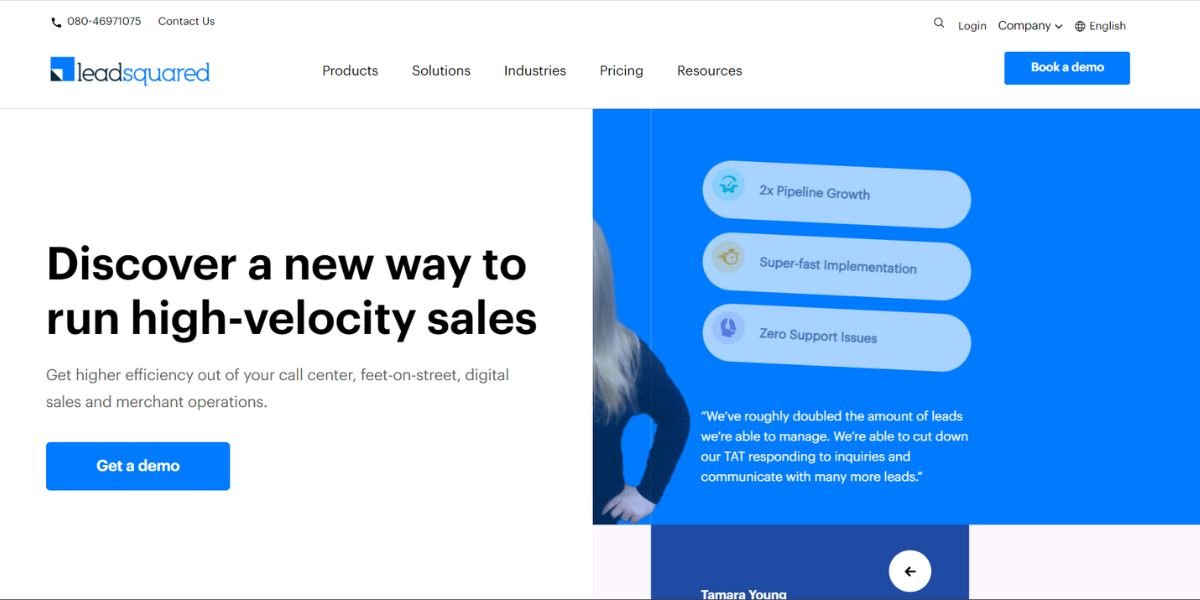 Our Mission To offer the best sales execution platform for high-velocity sales teams.We are purely focused on reducing the total time a sales rep spends on any operational task that doesn't involve directly interacting with customers. We do this with hyper-automation, customer journey designer, and regimentation. Zero distractions and 100% productivity for sales reps – that's our aim. 
Services:
Sales

Field Sales

Marketing

Merchant Management

Operations
Benefits of Partnering with LeadSquared
Partnering with LeadSquared can provide several benefits for businesses, including:
Improved lead management: LeadSquared provides a comprehensive lead management platform that can help businesses track and manage their leads effectively. As a partner, you can access their expertise in lead management, which can help you improve lead quality and increase conversions.

Customized lead management solutions: LeadSquared offers customized lead management solutions that can meet the specific requirements of your business. They can help you create a lead management process that fits your sales cycle, lead sources, and other requirements.

Marketing automation: LeadSquared's platform provides marketing automation tools that can help businesses automate their marketing processes. This can enable businesses to nurture leads and convert them into customers more effectively.

Sales automation: LeadSquared's platform also provides tools to help businesses automate their sales processes. This can enable businesses to close deals more efficiently and effectively.

Analytics and insights: LeadSquared's platform provides analytics that can help businesses track and analyze their sales and marketing performance. This can enable businesses to identify areas for improvement and make data-driven decisions.
Contact Information
C2, Block C, Sector 1, Noida, Uttar Pradesh 201306