Ladders
TheLadders.com is a prominent job search platform that caters to professionals seeking high-level positions. With a focus on executive-level roles, TheLadders.com offers a specialized platform that connects job seekers with top-tier opportunities in various industries.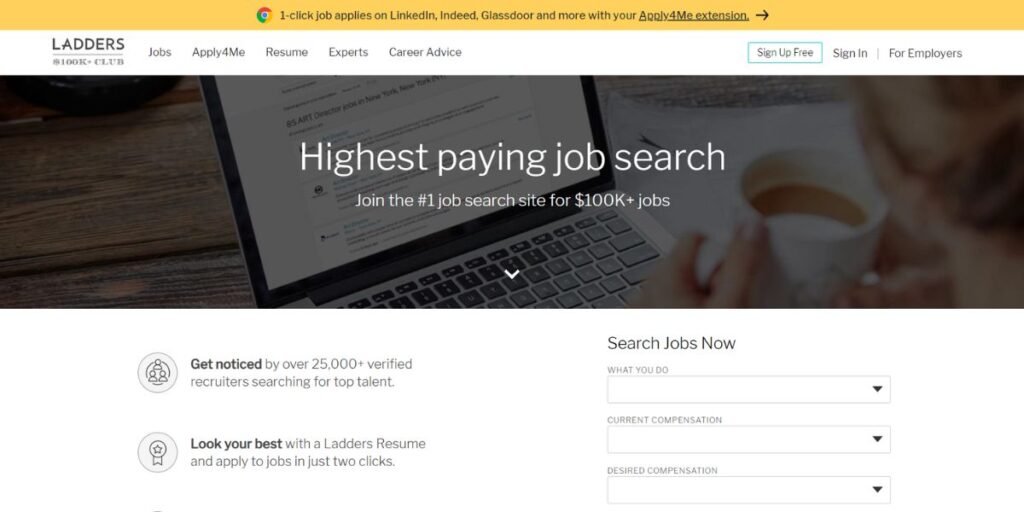 The website provides a seamless user experience, allowing professionals to search for positions based on their expertise, experience level, and desired location. In addition to job listings, TheLadders.com offers career advice, networking opportunities, and resources to help professionals advance their careers. Employers also benefit from the platform by gaining access to a highly qualified pool of candidates.
Overall, TheLadders.com stands out as a valuable resource for professionals aspiring to secure executive-level positions and for employers seeking top talent in their respective industries.
Services: