Jooble
Jooble is an online job search platform that operates in various countries, including India. It aims to simplify the job search process by aggregating job listings from different sources, such as company websites, job boards, and recruitment agencies.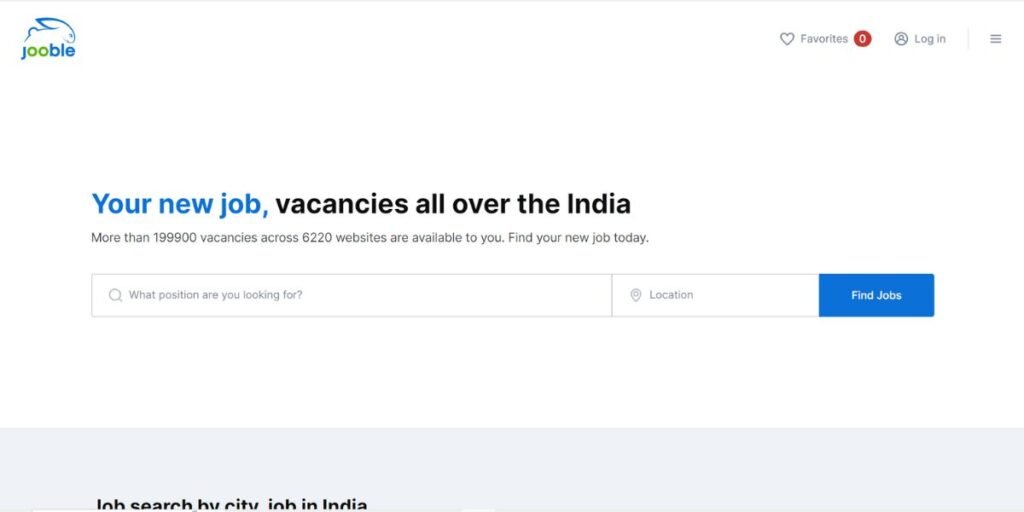 The platform allows job seekers to search for employment opportunities based on their desired location, industry, job title, and other criteria. It provides a user-friendly interface that enables users to refine their search results and explore relevant job postings. Jooble also offers filters to sort listings by salary, job type (full-time, part-time, etc.), and company name.
In addition to job search functionality, Jooble provides resources and tools to assist job seekers in their quest for employment. These may include career advice, resume tips, and interview guidance. By offering a comprehensive range of job search features and resources, Jooble aims to connect job seekers with relevant job opportunities more efficiently.
Services: