JobsForHer
JobsForHer offers various services to support women in their career journeys. It features a job portal where companies can post job openings specifically targeting women professionals who are looking to reenter the workforce or advance their careers. Job seekers can create profiles, upload resumes, and apply for relevant positions through the platform.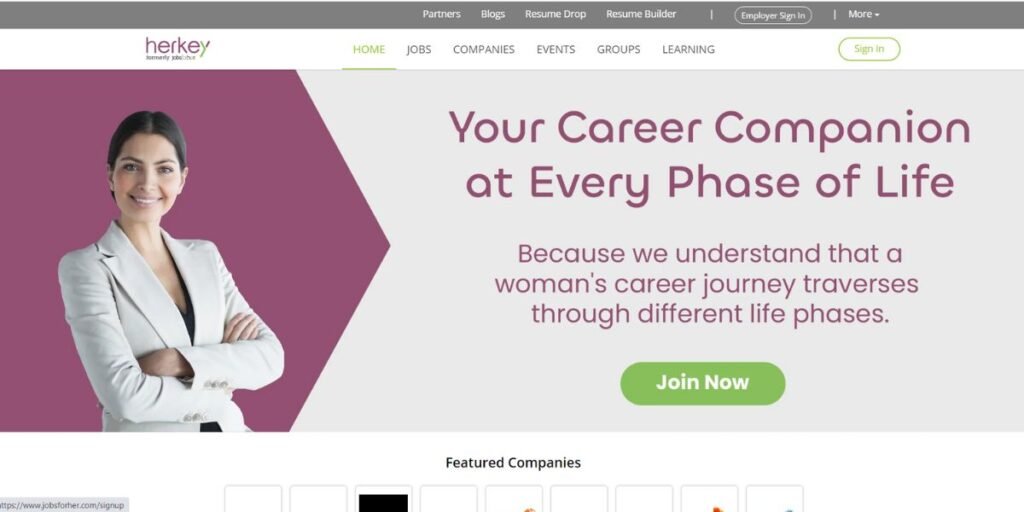 The platform also provides networking opportunities through events, webinars, and mentoring programs. JobsForHer collaborates with companies and organizations to host career fairs, workshops, and seminars focused on women's career development and empowerment.
Furthermore, JobsForHer offers resources and guidance to support women in building their skills and confidence. It provides career advice articles, webinars, and training programs to enhance professional capabilities, improve resume writing and interviewing skills, and foster personal growth.
Services: