HirePro
Find the best talent from top colleges in India with our unique campus solution
HirePro has offered University Hiring Solutions since 2004. We understand the complexities of college recruitment like nobody else does. We've witnessed how the campus hiring scenario changes every year and have helped customers navigate it to find the right candidates. Our experience speaks for us and makes us a knowledgeable partner.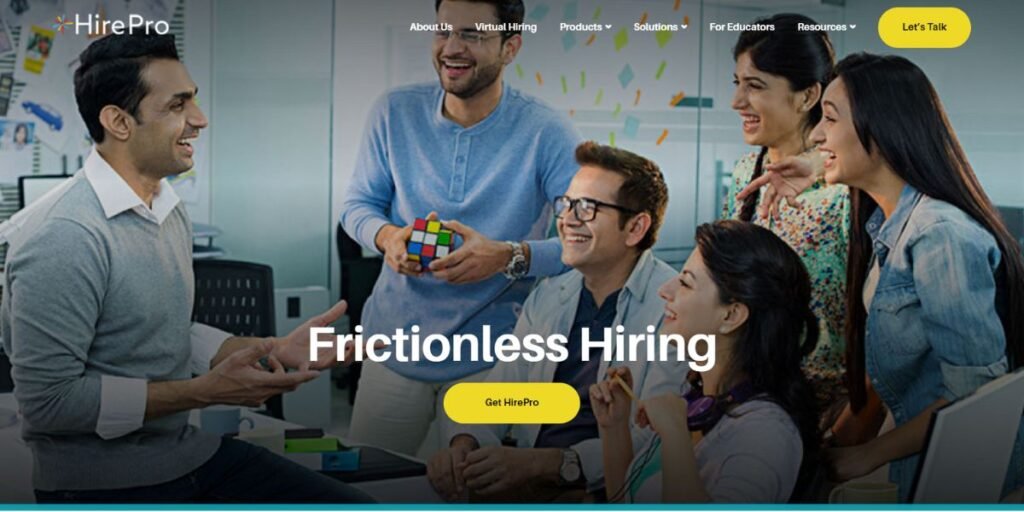 We work hand in hand with you to help achieve your fresher's hiring goals from choosing the right colleges to efficiently managing resource-intensive hiring events simultaneously across institutions. Our expert team is with you at every step, be it on-ground or remote recruitment, to ensure a seamless candidate experience.
Services:
Custom-Built Assessments
Expert Interviews
University Hiring
Benefits of Partnering With HirePro
HirePro is a leading recruitment solutions provider that offers a range of services to help organizations find and hire the right talent. Here are some of the benefits of partnering with HirePro:
Faster Hiring Process: HirePro uses cutting-edge technology and streamlined processes to reduce the time it takes to fill open positions. This can help your organization stay ahead of the competition and ensure that you have the talent you need when you need it.
Improved Quality of Hires: HirePro has a team of experienced recruiters who use best practices to source, screen, and assess candidates. This can help ensure that the candidates you hire are a good fit for your organization and have the skills and experience you need.
Cost-Effective: Partnering with HirePro can be cost-effective compared to managing recruitment in-house or outsourcing to multiple vendors. With HirePro, you can benefit from economies of scale and a single point of contact for all your recruitment needs.
Access to Top Talent: HirePro has a vast network of candidates across different industries and roles. This means that you can access a pool of top talent and have a better chance of finding candidates who meet your requirements.
Flexible Engagement Models: HirePro offers flexible engagement models to suit the needs of different organizations. Whether you need a complete recruitment solution or specific services, HirePro can customize its offerings to meet your requirements.
Contact Information
Plot No. 53, Devarabeesanahalli Flyover, Devarabisanahalli, Bellandur, Bengaluru, Karnataka 560103