Gurucan
Gurucan is an all-in-one platform for creating and selling online courses, coaching programs, and memberships. The platform provides tools for creating interactive courses, managing students, and monetizing content.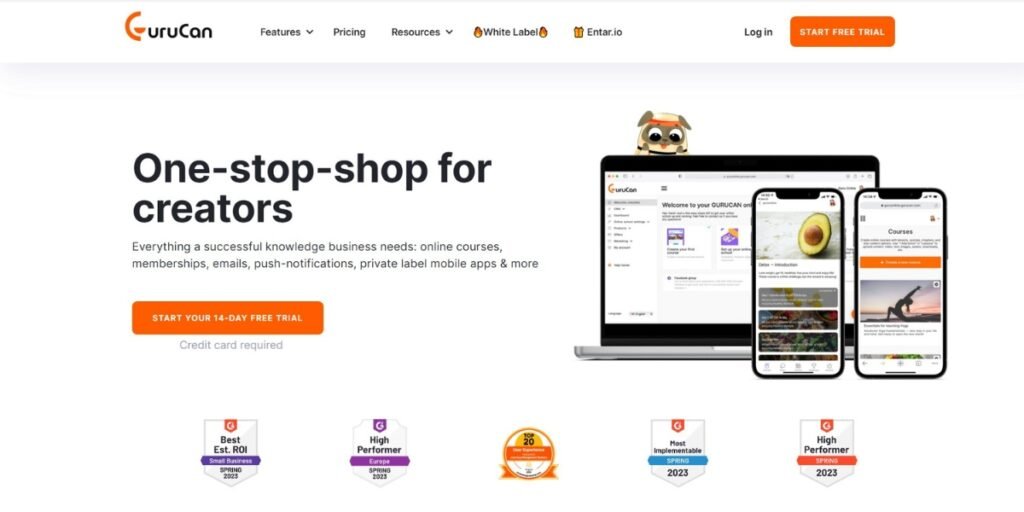 Gurucan was founded in 2018 by a team of entrepreneurs and technologists who wanted to make it easier for anyone to share their knowledge and expertise online. Since then, it has grown to serve thousands of creators and learners around the world.
One of the unique features of Gurucan is its flexibility. Creators can design and customize their courses, coaching programs, and memberships to fit their unique needs and style. The platform also provides marketing tools and integrations with popular payment gateways to help creators monetize their content and grow their audience.
Services:
Learning Management Solution