EduplusCampus
Empowering Schools, Colleges and Universities with Smart Digital Solutions
EduplusCampus brings an array of online solutions to revolutionize the teaching-learning process and manage educational institutions of all sizes. We empower management, students, teachers and parents to tackle key challenges in the education sector.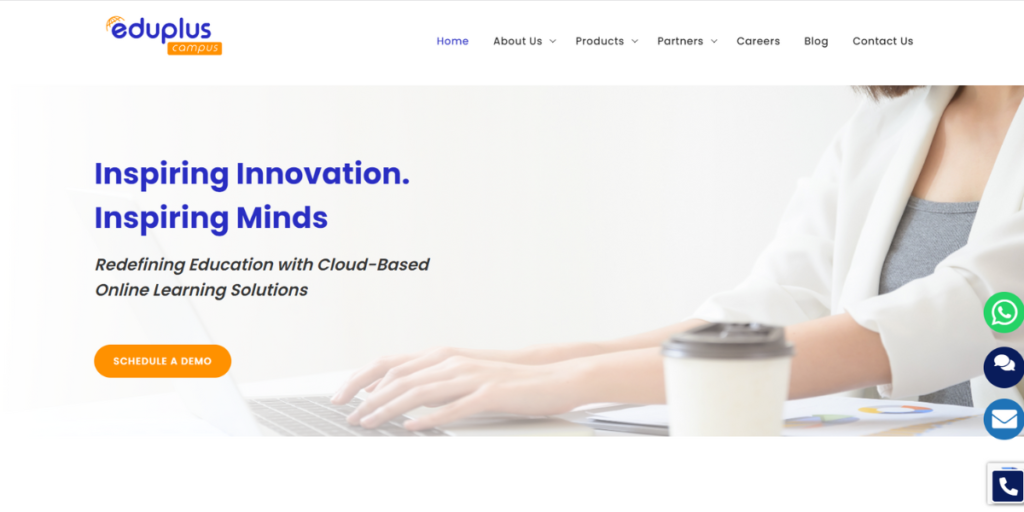 Services:
Benefits of Partnering with EduplusCampus
Partnering with EduplusCampus can offer a range of benefits, including:
Customized Learning Solutions: They offer tailored learning solutions to meet your organisation's or institution's specific needs.
Expert Content Development: The team comprises experienced content developers who can create high-quality, engaging, and interactive learning content to help your learners achieve their goals.
Flexibility and Convenience: EduplusCampus offers flexible and convenient learning options, including online and blended learning, to accommodate the needs of all learners.
Scalability: EduplusCampus provides scalable learning solutions that can easily grow and adapt to meet your organisation's or institution's changing needs.
Enhanced Learner Engagement: They offer a range of interactive and engaging learning activities that can enhance learner engagement and motivation.
Personalized Learning Paths: It provides personalized learning paths that allow learners to progress at their own pace and receive individualized support and feedback.
Contact Information
34 B/1 Suyog Centre, 7th Floor, Market Yard Rd, Gultekdi, Pune, Maharashtra 411037