EasyAlumni
Do you need a way to easily organize your alumni association? We can have your new alumni website up and running in no time. We offer two types of websites - hosted solutions with a monthly fee - or full licsense solutions for your own web server.
We also have "free" solutions where you can earn your website through advertising to businesses who find your alumni real estate valuable.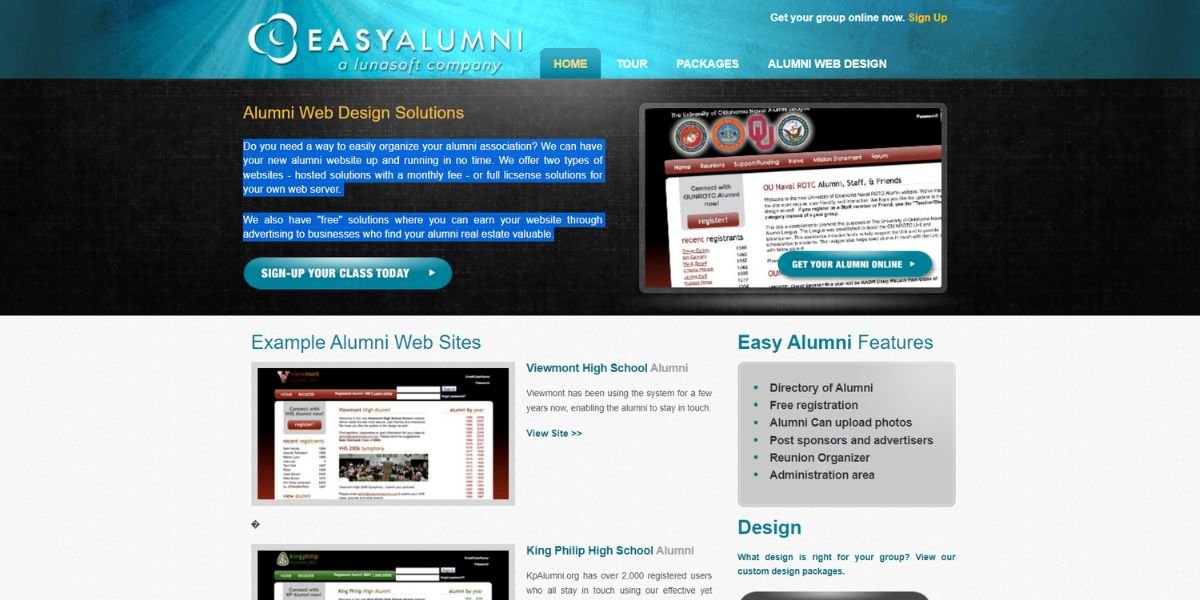 Services
Alumni Management Solutions
Benefits of Joining EasyAlumni
EasyAlumni is an online platform that connects alumni of schools, colleges, and universities. Here are some of the benefits of joining EasyAlumni:
Networking: EasyAlumni provides a platform to connect with alumni from your institution, creating opportunities for networking and collaboration. You can expand your professional network, find job opportunities, and connect with mentors and mentees.

Stay Updated: EasyAlumni provides a space for alumni to stay updated on the latest news and events related to their institution. You can keep up with the latest developments on campus and be informed about upcoming alumni events.

Mentorship: EasyAlumni provides an opportunity for alumni to give back to their institution by serving as mentors to current students or recent graduates. You can share your knowledge and expertise with others and help guide them on their career paths.

Reconnect: EasyAlumni provides a platform for alumni to reconnect with old friends and classmates. You can use the platform to search for alumni by location, industry, or other criteria to reconnect with those you may have lost touch with.