chegg india
Chegg brings earning opportunities to millions of freelance subject matter experts passionate about sharing their
knowledge with students across the globe. Kickstart your online earnings with Chegg.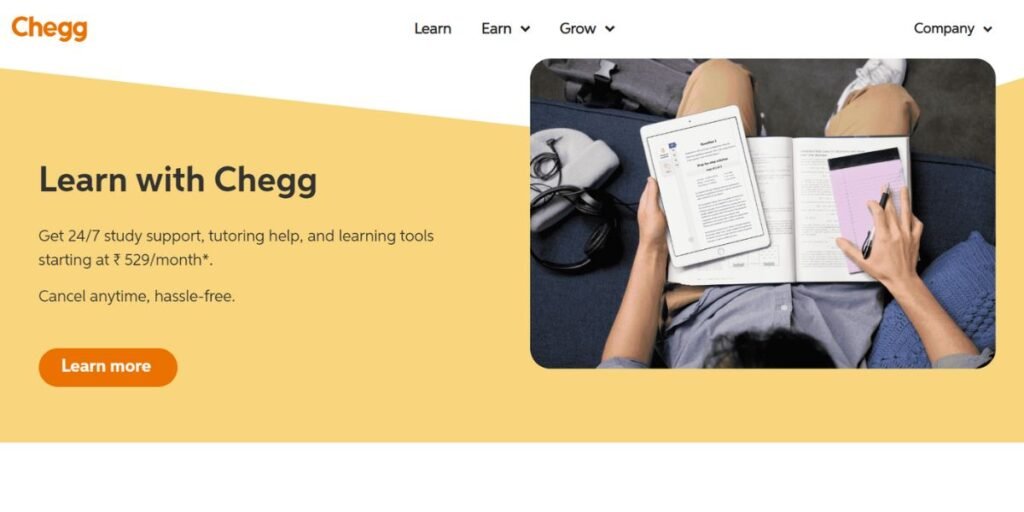 Chegg India is an educational technology company that offers students various online learning services and resources. With a mission to improve educational outcomes, We provides a platform for students to access textbooks, study materials, solutions to homework problems, and online tutoring.
One of the key features its extensive library of textbooks and study materials. Students can find various textbooks covering various subjects and academic disciplines. This allows them to access relevant reading materials and enhance their understanding of different topics. Additionally, Chegg India provides solutions to textbook questions and problems, helping students with their homework and assignments.
Services: