Catering Corner
We created just simple bridge between you and Creative Caterer "The Catering Corner" and you got the Boom on your event.
Catering Corner is the place where you can reach the best Caterers around you, Interact with them, Request for Quote for your events and choose which one best suit your budget that too at no cost. There are no more juggles like calling your friends for references or searching on Google to find the Caterers; they have been brought all together on the table of the corner, that is, "CATERING CORNER"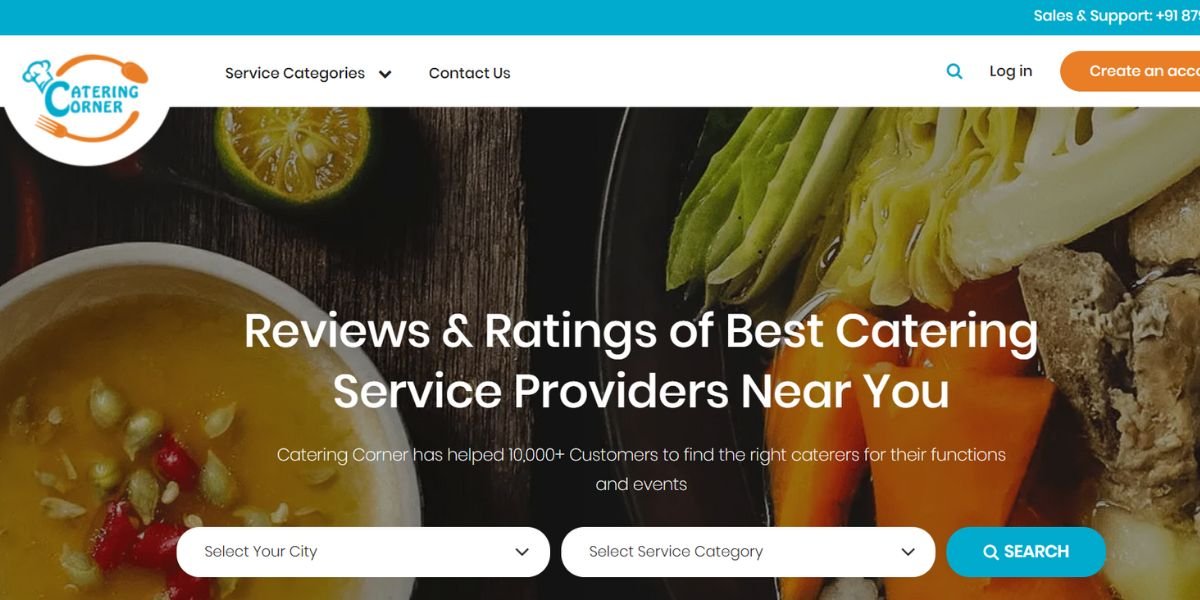 For more than 3 years, we have been working with some Fantastic Caterers who deliver some Incredible & affordable best catering services. Please give yourself a jump on Catering Corner; We're sure you will be our friend forever.
Services:
Benefits of Partnering with Catering Corner
Partnering with Catering Corner can provide several benefits for individuals and organizations, including:
High-quality catering services: Catering Corner is known for providing high-quality catering services for various events and occasions. As a partner, you can access their expertise in creating delicious and visually appealing menus that can impress your guests.

Customized catering solutions: Catering Corner offers customized catering solutions to meet the specific requirements of your event. They can work with you to create a menu that fits your budget, dietary needs, and preferences.

Expertise in event planning: Catering Corner has a team of experienced event planners who can help you plan and execute your event. They can provide guidance on venue selection, decor, entertainment, and other event-related services.

Time-saving and convenient: Partnering with Catering Corner can save you time and effort in planning and executing your event. They can handle all aspects of catering, including menu planning, food preparation, and serving, leaving you free to focus on other important aspects of your event.

Cost-effective solutions: Catering Corner's catering solutions are cost-effective and can provide value for your money. They can work with you to create a menu that fits your budget without compromising on quality.
Contact Information
310, Sarthik - II Opp. Rajpath Club, Sarkhej - Gandhinagar Hwy Bodakdev Ahmedabad, Gujarat 380054, IN