CareerAge
CareerAge.com was envisaged in 1996, when Internet was still in its infancy in India and the portal was formally launched in Dec 1999 with the objective of making available the Jobs and Career Information on the Internet.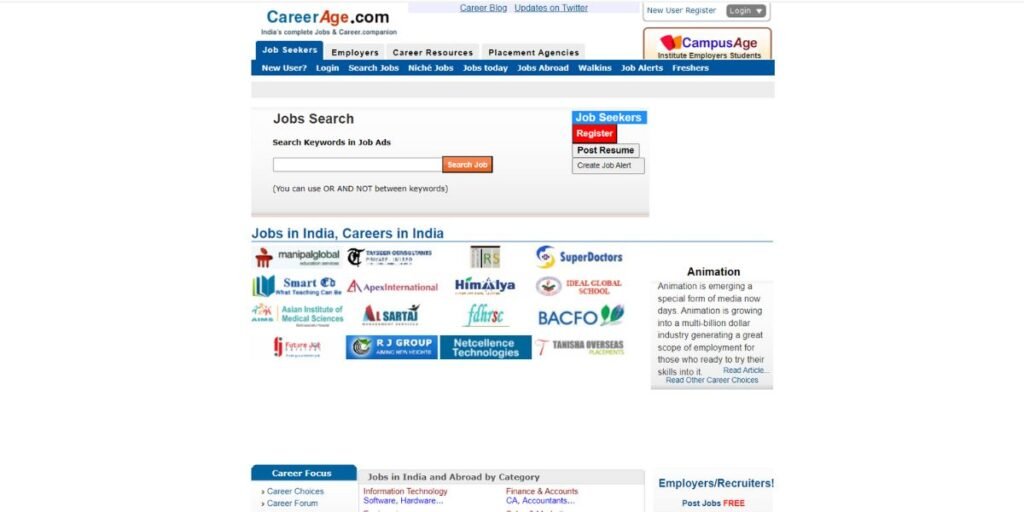 Today CareerAge.com is India's most comprehensive Jobs & Career Portal helping students, Career Builders by providing highly researched and detailed information about various Career Choices.
CareerAge.com is conceived, designed and promoted by professionals who have extensive experience in the areas of Information Technology and Human Resources.
Services: