C2 educate
C2's fully customized programs support students throughout their academic journeys — from younger students building a solid foundation to high school students taking increasingly challenging courses and navigating the college admissions process.
Our tutors deliver personalized support to improve test scores, enhance GPAs, and build winning college applications while offering consistent support during remote school and other academic disruptions.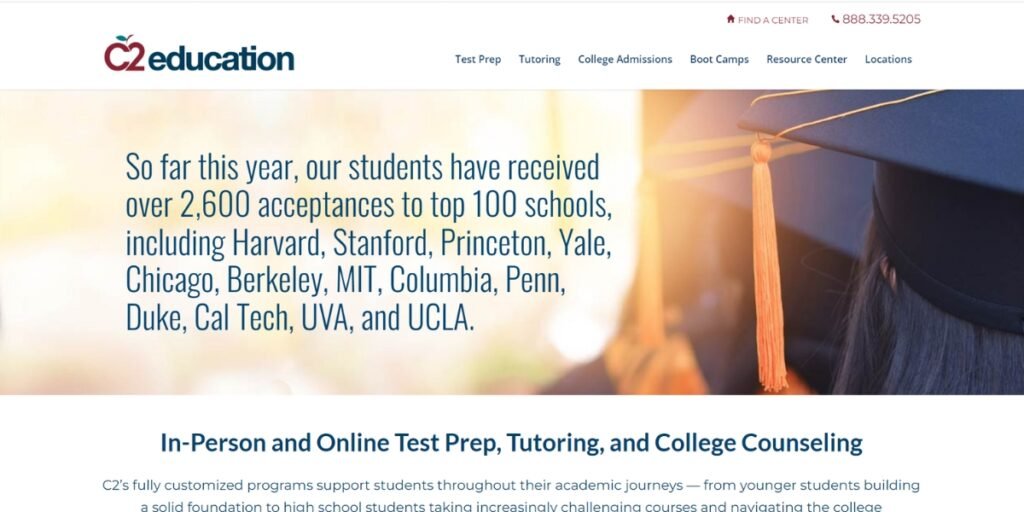 The SAT, ACT, PSAT, AP Exams, SSAT, ISEE– all of these tests play an important role on the path to college admissions. That's why thousands of students choose test prep with C2 experts to maximize their scores. Admission to top colleges is harder than ever,  so students need test prep that brings results. Learn how C2 Education can raise your test scores.
Services: