COVID-19 pandemic has completely changed our lives. The education sector is observing a major disruption due to the closure of educational campuses. The mandatory and precautionary teaching methods to stop the spread of the disease is social distancing and lockdown. But with the lockdown, students are already missing their classroom learning, working with peers in groups, and most importantly co-learning as well as co-creating inductive method of teaching which were earlier considered normal.
On the other hand, parents are finding it more difficult to motivate their children to maintain the pace of learning without getting distracted.
Educators are coming up with novel ways to enhance their current teaching methods using virtual space as well as artificial intelligence and making it more multifaceted which not only maintains the interest of the students but also helps develop competencies and skills of their students.
Introduction
Education is one of the most important and critical aspects of any nation but with the outspread of COVID-19 pandemic, this sector has seen a tremendous disruption and has changed our lives.
Educators around the world have quickly adapted and switched teaching from physical to the virtual classroom. The lockdown in India was imposed from March 24, 2020, and we, as educators didn't get much chance to prepare ourselves' for a complete switch to online classes.
But despite this, teachers and faculties are putting in their best efforts to deliver their digital classes making it interesting and motivating to students. The COVID-19 comes with strict social distancing and self-isolating followed with a lockdown in nations across the globe.
Students are already missing their classroom learning, working with peers in groups, and most importantly the co-learning as well as co-creating which was earlier considered normal. Even parents are now finding it more difficult to motivate their wards to maintain the pace of learning.
Globally over 1.2 billion children are affected due to COVID-19 and are currently taking education remotely using digital platforms, of which, India itself is observing 34,337,594 affected learners (this number only includes learners enrolled in tertiary education in Indian universities, as on May 03, 2020).
To help institutions overcome this unexpected crisis, UNESCO is working with ministries of education across nations to ensure continued learning of students using different alternative channels, and supporting them in various ways by technical assistance, selection of digital learning tools, arranging webinars and creation of national learning platforms (Chandra, 2020).
Many of the educational campuses have also started faculty development programs to enhance the technical skills of educators, giving hands-on-experience to various software and applications and making them ready for our new normal world.
Innovative Learning Teaching Methods Used By Educators
Artificial Intelligence Methods
There are a lot of innovative methods of teaching which is now becoming popular and are been discussed by educators and educational administrators.
It is very interesting to note that a lot of these things which are existing since long (but not given much importance) are now being observed as very crucially helpful considering today's time. Scholars say that online education, digital education, virtual classrooms using technology and artificial intelligence are nothing new to us.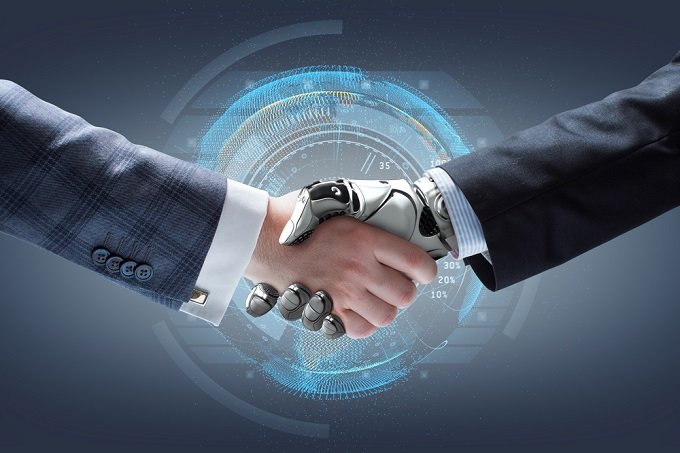 We all have attended a lot of online classes, listening to podcasts, Ted talks, browsing it all the time but what we weren't expecting is that with COVID-19, this will become our only source of teaching survival.
Using digital technology to transform classroom experience is crucial, but yet it is more interesting. Educators are using platforms such as Zoom meetings, Microsoft Teams, Google Classrooms, Cloud Meeting, Cisco Webex, Udemy, Coursera, etc.
These are some of the popular platforms used by educators which provide a blend of tools apart from audio-visual such as creating videos using documents, excel sheets PDFs, PowerPoint slides, discussion forums for students, whiteboard features to make teaching and learning more interactive, multiple-choice quizzes with instant analysis and feedback, grading of assignments, exams, and whatnot.
Students enjoy learning from hands-on experience and inductive method of teaching and pay attention to things that give them challenges to pursue. For example, a lot of Gaming Companies are now into education which in the future can replace classroom teaching (using artificial intelligence) and may provide a newer learning experience to students.
Gaming experience using artificial intelligence is taking a giant leap, young people, students, and children are more attracted towards these games, these games give a lot of new and exciting experience apart from enhancing some of the competencies in students, such as readiness to run risks, decision making in crucial situations, critical thinking, persistence, and develop entrepreneurial attitudes.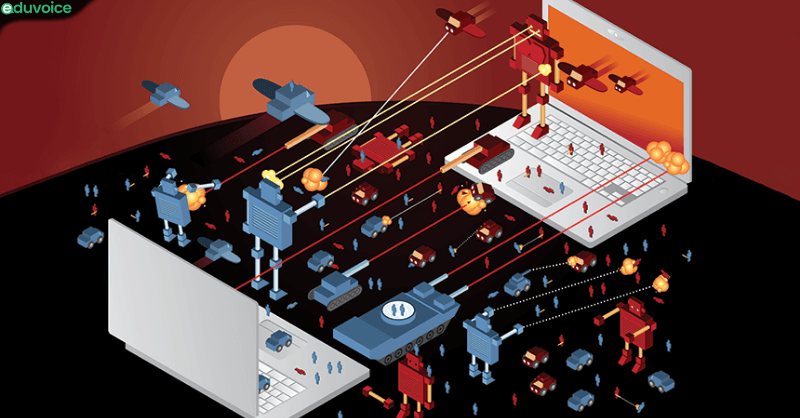 This entire experience gives a complex yet multifaceted nature of learning and inductive method of teaching. Educators are now taking reflections from this and are creating reading material and virtual classes which will have a blend of these experience to students such as simulation exercises based on different stages, situational aspects, decision-based games/quizzes which help them to gain scores towards completing each stage and motivate to pursue and learn more.
Startups And e-Learning Experience Teaching Methods
E-Learning startups are emerging and are proving very successful in their ways to enhance the current learning experience of students. For example, Byju's, a Bangalore based startup which has become most favorite of educator, parents, and children; yet another is Ahmedabad based E-learning startup named Pedagogy; Enuma, a California based company provides engaging learning experience; Manabie, a Singapore based company that provides online and offline merged learning; a similar example is Emtrain, a California based company provides online education and guidance on human resources and compliance tools.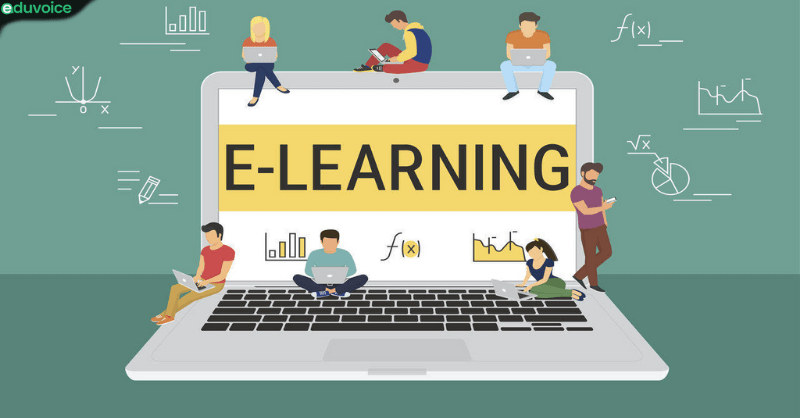 Educators' Experience On Innovative Learning
Educators are responsible for creating new knowledge and hence our responsibility to nurture young minds is important and yet crucial for their future. The Tuck School of Business Prof. Vijay Govindrajan in a conversation during a webinar led by HBR Editor Amy Bernstein (May 20, 2020) says that we need to now focus on switching from the residential experience of teaching to a hybrid model of the inductive method of teaching which includes giving a sense of residential learning along with the digital technology and virtual learning.
Students for a country like India needs more courses which are focused on competency-based learning, the pyramid of knowledge needs to move up from providing a blend of foundation knowledge courses along with enhancing skills and attitudes. The world will now need people with multi-skills and a mix of technical and managerial knowledge. 
Along with teaching using innovative ways, we also need to cultivate a few things in students in today's time, some of which are: we need to teach students a "tolerance to failure but no tolerance for incompetence". Today is the world where all of us are trying to learn new skills, and building new knowledge, which enhances our competencies.
Companies recruit the best aptitude, they want young talent to explore risky ideas that even if fails will still be sound acceptable, but poor management, technical mediocre skill, and unethical working styles are a strict no.
Another trait that organizations look for is the willingness to experiment but in a highly disciplined manner. They welcome people who are comfortable with uncertain and ambiguous ideas, and they give enough space for young talent to experiment rather than jumping to produce immediate marketable products.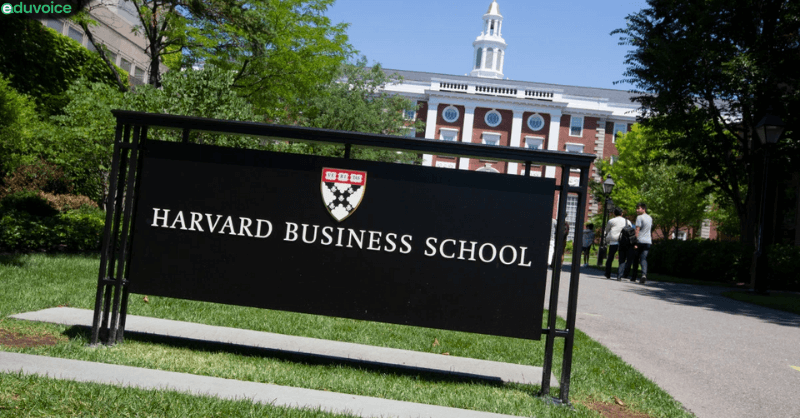 Yet another is "building psychologically safe but brutally candid" talents, Amy Edmondson, a Harvard Business School professor says that "psychologically safe environments" help organizations to avoid catastrophic errors while supporting innovation and learning (Pisano, 2019).
Lastly, we also need to make our students confident to voice their opinions, take leadership actions and make their decisions, even if the decision fails but it can cultivate a feeling of self-accomplishment and help to develop students emotional intelligence. This is a new normal.
For More Such Articles, News Update, Events, and Many More Click Here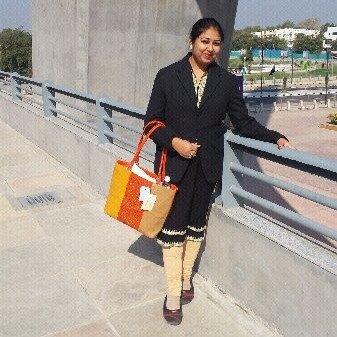 Dr. Yamini Chandra
Assistant Professor at SVKM's Narsee Monjee Institute of Management Studies (NMIMS)
Inclined for research, teaching and training has presented and published research papers in various conferences and has won awards for it.