The Indian education sector is purely focused on teaching. It is more teaching centric than learning. Classroom teachings are the major source of input for students. Covid-19 Pandemic has posed a serious challenge before the Education system.
Initially, the teachers and the learners both didn't understand how to move on in view of a sudden emergence of a crisis that compelled to close down the institutions. However, there is always a silver lining in every dark cloud.
All universities have closed their campuses and moved on to online courses to engage the students from their homes to some extent. The concept of "work from home" has found greater relevance in such situations as it ensures productivity, in case of industry (especially for the IT sector), and equally effective for the academics.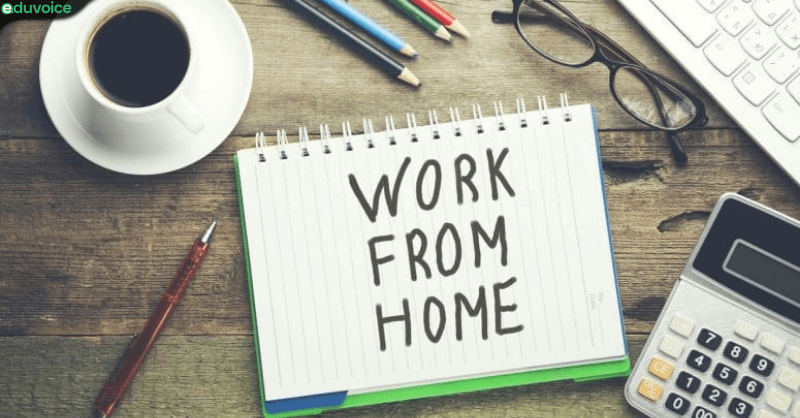 This indeed is unprecedented in the history of education and is an opportunity to come out of the rigorous classroom teaching model adopted by universities. This indeed is a blessing in disguise for Indian Education sector in due course.
COVID-19 continues to spread around the world turning into a pandemic affecting 210 countries and territories. An increasing number of countries and towns are under the lockdown, millions of people are in isolation and are observing social distancing inside their homes.
The pandemic has shaken the entire world and a large population is directly affected by the lockdown to stop further spread of the virus. It has indeed caused worldwide disruption, affecting all levels of education, institutions of learning, and Industries.
According to UNESCO's statistics, over 210 countries have shut down their schools, colleges, and universities impacting 90% of the world's total enrolled learners.
Though recently Indian higher education system was in process to achieve the paradigm shift in the way of learning and teaching practices in response to the huge cry made by Industries. Industries and employers often claim that a skill crisis is a major issue with the candidates hired from India.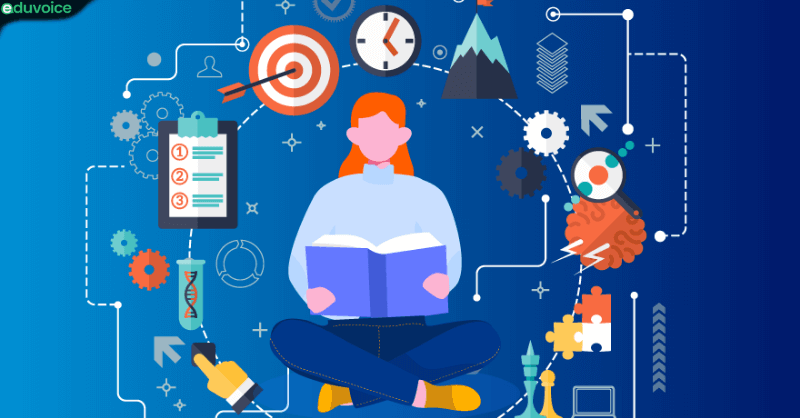 This is also due to the low quality of teaching and grade-oriented mentality of the students. Rigorous classroom teaching methods restrict the quality of learning of students. Essential attributes of true professionals like Problem solving approach, critical thinking, etc. require independent learning.
Self Learning beyond the classroom is essential to develop the skills required by industries. So, the Indian Education sector is totally shaken because of lockdown, unlike IT industries as it is dependent on classroom teaching. At present conceptually learning occurs only in direct contact hours.
Even the Skill India Mission involves acquiring defined skill-sets. The National Skills Qualifications Framework (NSQF) is a competency-based framework that organizes all qualifications according to a series of levels of knowledge, skills, and aptitude. The National Occupational Standards (NOSs) in India specify the standard of performance, knowledge, and understanding when carrying out a particular activity in the workplace.
Each NOS defines one key function in a job role. A set of NOSs, aligned to a job role, form a Qualification Packs (QPs), these drive both the creation of curriculum and assessments. These job roles would be at various proficiency levels, and aligned to the NSQF. The students/learner are the most important stakeholder of the entire system.
The 21st century desired the learners to have a set of competencies as per various NOS. The success of the process of imparting knowledge is greatly affected by the environment in which the students are put and also on their zeal to learn and excel.
A student's own awareness and interest in learning and the inherent aptitude to grasp together with his sincerity, regularity, and honesty are keys to the successful accomplishment of his course.
The development of intellectual skills and knowledge that will equip students to contribute to society through productive and satisfying professionals as innovators, problem solvers, decision-makers, and leaders in the global economy.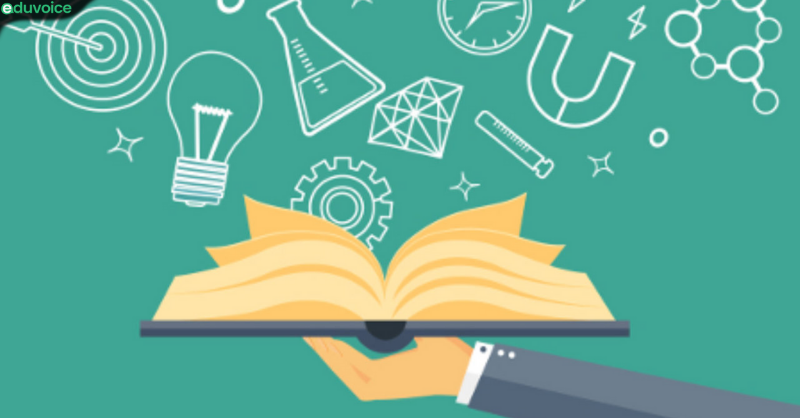 In order to improve the competence of students, the synergy has to evolve between the stakeholders namely student, teacher, parents, peer group, technology.
The 21st-century learner is exposed to Innovative technology in the form of smartphones, tablets, personal computers, internet bandwidth, and a number of applications to deliver information and be socially connected with a network of experts as well as a network of peers.
The availability of tools and new theories has attracted education innovators to evolve learning strategies. This is where actually Covid-19 seems to be a blessing in disguise for the Education sector.
India has a glorious history in higher education. Nalanda and Takshashila Universities were known as centers of excellence in higher education in ancient times. Factually universities create and assimilate knowledge from generation to generation; universities educate young people, empower them with knowledge, and a sense of responsibility.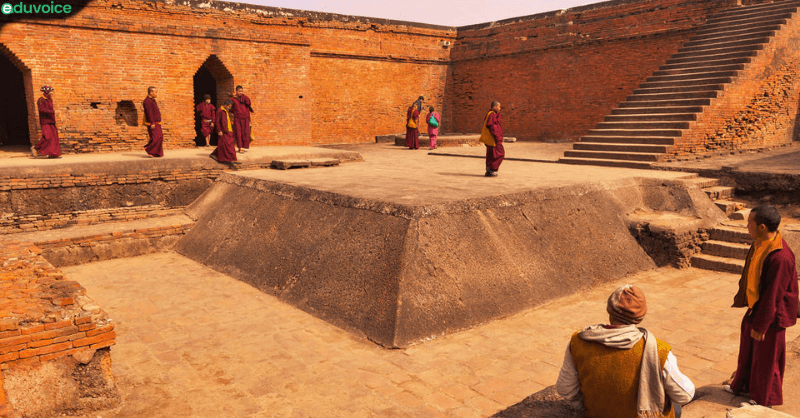 University education is neither spontaneous nor sporadic. Rather, it is a well-designed systematic program carried out with comprehensive planning. Such commitments can help the universities to sustain Indian culture and civilization.
It is time for the Indian higher education system to reflect on what makes a university great as the country faces this unprecedented global challenge. The universities should proactively respond to the challenges and shoulder their responsibilities at such times to demonstrate their commitment to society.
The essence of education is to empower the lives of students, with a prerequisite of ensuring their health and well-being. Universities should make the safety and health of students, faculty, and staff as their top priority.
Pandemic has compelled many universities in India to take immediate action to make a campus safety plan in accordance with the emergency response framework after the outbreak of COVID-19. The universities took essential measures for online learning and teaching to minimize the academic loss for the students.
Even regulating bodies like UGC and others have also started advocating for online learning and teaching practices. Though it is proven fact only because of the licensing approach these regulating bodies much innovation have not been achieved in the higher education system.
Undoubtedly it is necessary to opt online methodologies without compromising the quality of teaching, which is a paramount factor of higher education.
It is important that government agencies should invest in research and development to find out technological ways to achieve digital learning rather than cutting expenses. Regulating agencies should give full autonomy to educational institutions for adopting the digital learning system.
Earlier best to best universities were using online teaching and learning as their supplementary tool. Challenges have created new opportunities for higher education centers, basically to ensure that online courses have the same quality as in-person ones. It is time to explore such possibilities to evolve stronger online teaching methodologies as an essential tool.
Leveraging modern technologies such as proctoring, Learning Management Software (LMS) and a suite of examination tools are helpful for executing digital learning. Now there is also an urgent need to make examination tools that are scalable, secure, and credible.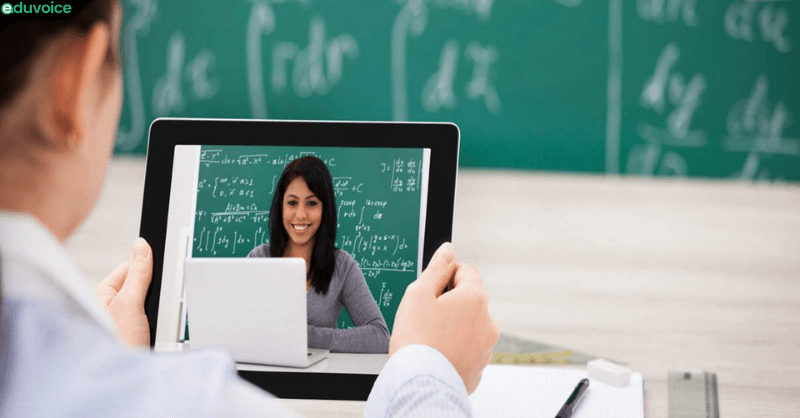 Universities serve as the lighthouse of human civilization inheriting knowledge and culture, as well as educating young talent. The universities also share a common objective to make the world a better place.
At this critical moment when the 210 counties are facing the challenge posed by COVID 19 and opting lockdowns, Indian universities should play an essential role in promoting confidence, trust, and unity among people by leveraging digital learning. There is a need for a collective call to raise to its highest potential and remain focused on the goals in imparting the best education.
For More Such Articles, News Update, Events, and Many More Click Here