The Anna University has begun its single window admission process this academic year with around 1.89 lakh seats. The Tamil Nadu Engineering Admissions 2017 has received only 1,41,077 applications, which officials said was more than last year. It is learnt that the trend has been so at least for the past five years.
AU receives 1,41,077 applications in 2017
Random numbers used to prepare the inter-se-merit have already been generated for all applicants. It is a number generation process where more than one candidate has secured the same mark. The inter-se-merit among the candidates would be determined in the order of priority based on percentage of marks in mathematics; physics; fourth optional subject; date of birth (elder will be given preference); and random number assigned (higher value will be given preference).
The 10-digit seed number was generated using two numbers each contributed by higher education secretary Sunil Paliwal; Anna University registrar S. Ganesan; College of Engineering Dean T.V. Geetha; a parent and a member of the media. The seed number, 8536692309 was used as the base to assign random numbers to all the applicants.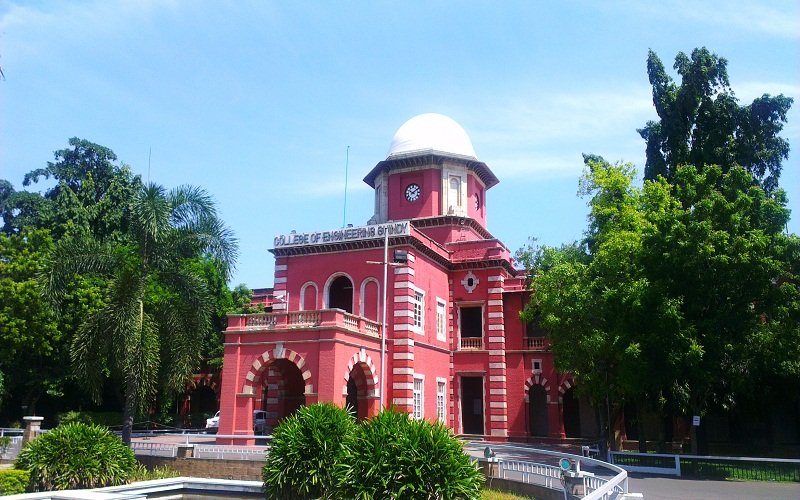 Govt College seats filled, Pvt. have no takers.
This year, 1.89 lakh seats seats were up for grabs, among the four colleges of Anna University and its 500 odd affiliated colleges. But only about 49% have been applied for so far. While seats in most of the government engineering colleges and well-known private colleges have already been filled, those in were  private colleges have found no takers so far.
Reason behind the fallout
Expert sources reveal two major reasons behind this exodus. People in the know attribute this to decline in the recruitment of teaching faculty by private engineering colleges. Secondly, there are very few alternative avenues for engineering post graduates.