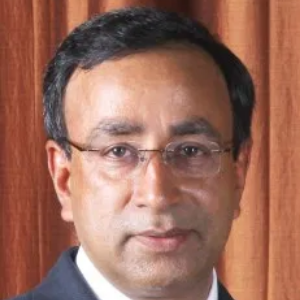 Dr. Kamlesh Misra
Former Vice Chancellor
Ansal University
Prof. Kamlesh Misra graduated with Postgraduate Degree in Economics from Allahabad University, India. After completing his Ph.D. from Northeastern University, Boston, he taught there as lecturer until 1990. He did his advanced training in Financial Management of Local and Regional Governments from Harvard Institute for International Development, Harvard University, Cambridge, USA under an USAID funding.
He served as an Economist at the Center for Social & Urban Research, Pittsburgh University from 1990 to 1994 when he returned to India to Join as HDFC Associate Professor at the National Institute of Public Finance and Policy, New Delhi. As member of the NIPFP team, he was the technical advisor to the First Punjab State Finance Commission.
Prof. Misra served as the Director of the Institute for Integrated Learning in Management, New Delhi from 1996 to March 2000 and was the founding Director of Institute for International Management & Technology from 2000 to 2008. He was Director of G D Goenka World Institute, Gurgaon until September 2010 and went on to become the founding Vice Chancellor of Auro University, Surat as well as the Vice Chancellor of Ansal University, Gurgaon.
Dr. Misra is a well-known and reputed strategist and innovative leader in conceiving, organizing and managing educational and research organizations. He combines in him qualities of vision, building, organizing, motivating and leading teams to perform at their peak level. He is well regarded as a thoughtful leader and speaker on the formulation and implementation of corporate strategies, knowledge and innovation management. He has rich experience of creating and transforming institutions. He has special interest in turnaround and Greenfield projects in the field of higher education.
He has been a consultant to a number of educational institutions in India and abroad. He is known for his approach to quality in higher education and for putting systems and processes to serve the larger education community of students and teachers. He is credited with successfully running the first fully delivered foreign degree program in India. He has to his credit the establishment of three of the most successful foreign university (Bradford University, Oxford Brookes University & Lancaster University) collaborations in India.
Prof. Misra is known for creating some of the most successful business models in the education sector without compromising on the ethical dimensions of teaching as a profession. He is a team builder and has created institutions which are talked about due to their work culture and the free environment for academic pursuits.
Strategic Management, Public Finance, Urban finance, financial management, Management of Government Finances, and Economic Restructuring are the areas of his special interest. Dr. Misra is author of six books and has written over fifty papers in refereed journals.