Players only play the game but the developers live it through. Game development is one of the most creative, exciting, and yet challenging fields as it can leave both a negative or positive impact on the user.
Gone are those times when gaming was just for fun or pleasure. Now gaming has taken a higher space in people's lives. There are professional players out there who play and earn money. The competition of making a good virtual reality-based game is real.
In the early days, creating games was all about writing the least amount of code so that a game would fit into limited memory. That meant graphics and interactions were generally very simple.
However, as hardware advanced, so did the game designer's ability to tell stories. In turn, graphics became more detailed and interactions became more complex and now when the technology is all advanced, the games feel more realistic because of the way they are developed.
Game Development is both Art and Science; Art as games are designed with full passion as well as creativeness and Science because of the fundamentals of designing the game.
Game developers are one of the most creative people as they have to create something different and innovative all the time. They have to be good at coding and graphic designing as that is what makes a smart and advanced game.
They usually themselves are game lovers and convert their hobby into a profession. Creating a game is never done by a single person, from the idea of designing to implementation everything is done by different sets of people who are specialized in the fields.
Understanding The Needs And Bridging The Gap!!
Gaming is still a little nascent and has a lot of scope of growth and development. There is a high demand for professional Game Developers who have a passion for creating something new. So it is important for students to know more about it and how to get into it.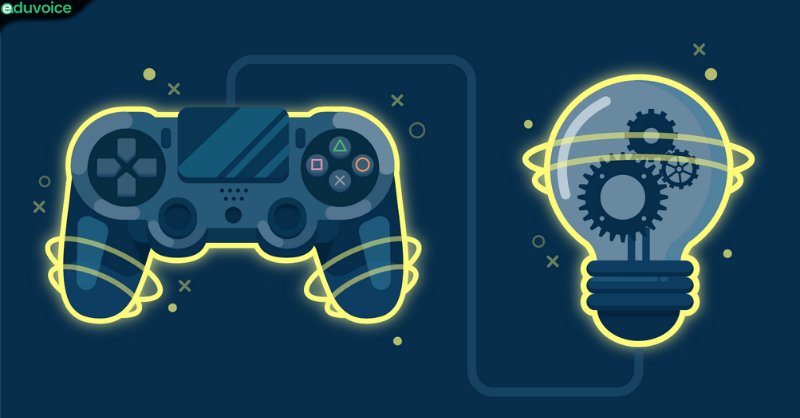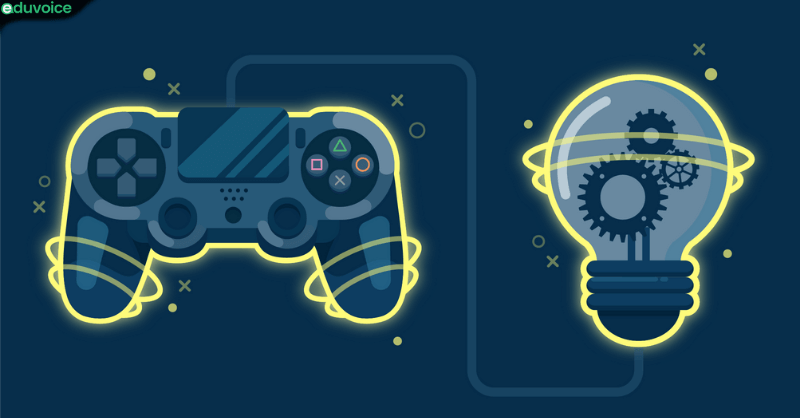 To explore more around this region we at Eduvoice invite corporate leaders of this field. So that they can give their insights on what all skills should a candidate possess in order to fetch a good job in this sector. Also, this would reduce the gap between the Industrial Sector and the Educational Sector.
Let's Get To Know Mr. Arijit Bhattacharyya !!
This time we got a golden opportunity to have a conversation with Mr. Arijit Bhattacharyya, an Entrepreneur. Angel Investor, Startup Mentor, Technologist, TEDx Speaker, Keynote Speaker & International Biz Developer.
To commence the conversation we asked him about his journey to which he said that he was from a middle-class family and his father wanted him to join the corporate world whereas his mother wanted him to become a lawyer.
But when he was in primary school he started making comics and when he came in 6th standard, he had already completed three to four comics. It was at this early stage of his life where he developed a thought of converting his hobby into a venture or profession.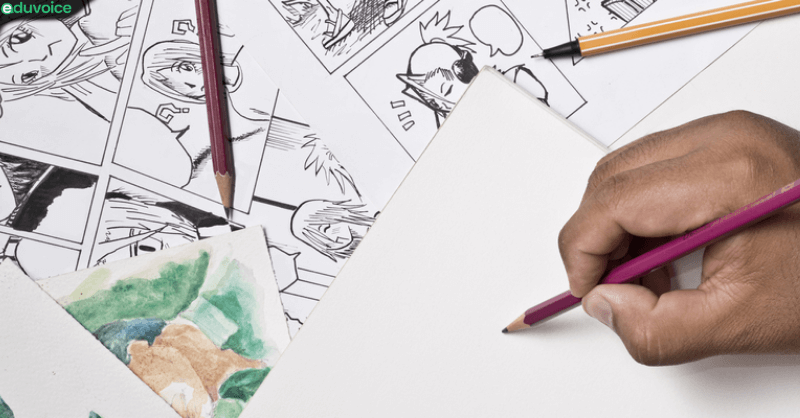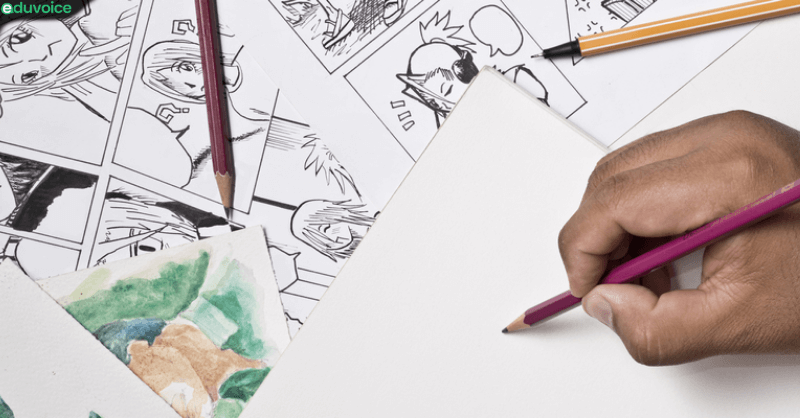 He then added that when he came in 10th standard he got in touch with a couple of artists who told him that artists are supposed to be poor which Mr. Arijit took as a challenge. He thought to himself that why can't I create something and generate income at the same point of time.
In doing so, he started looking up for more & more opportunities. He used to watch Disney cartoons and got in touch with one of the makers and realized that he has to create something creative with a logical approach. That is when he became sure that he wanted his own venture as people only believe in your dreams when you work for them.
Mr. Bhattachayya started his own venture with his father's support. He also informed our team that right before starting the venture his father questioned him that whether he was creating this venture for money or for doing something for society to which he said that it is not just for the money he also wants to give something valuable to the society.
This is how Virtualinfocom was established in 1998. Arijit added that right from the statement of his venture he failed several numbers of times as he had not much knowledge but that didn't stop him or lowered his determination.
While talking to our team Arijit revealed that he learned how to code in cyber cafes because he didn't have a personal computer at his own place. Once he learned how to code, Arijit started teaching coding to other students as well with the help of his venture.
When Mr. Bhattacharyya went to college he requested the teachers and authorities to allow him to work for his venture during the college hours. Looking at his dedication and vision, the college authorities accepted his request and Arijit was able to give more and more time to the venture due to which the number of students also increased.
After spending a remarkable time in the training domain, he realized that teaching was only for money & he wanted his venture to be something bigger & better, that is when he started making products like comics and low-level games.
In the beginning, people used to mock at him because they did not understand much about the technicality of the games like Python language but there were four students who understood his vision and began assisting him in making games which then turned out to be a success. Right after the success of his games, Arijit's venture started getting multiple orders from various organizations.
Mr. Bhattacharyya learned Virtual Reality in 2006 and then developed a few games of it as well. After a few years, they started developing games based on celebrities, fictional characters as that was his passion right from the beginning. Virtualinfocom created many games like Shaktiman, Immortal girls, Alien Fight, etc.
Arijit also stepped into different markets like advertising and 4D movies. Also, he wanted to do something for kids & for that he opened a website named ImSuperhero.com, it is a platform that gives kids a chance to create their own superhero and if it's unique then they pick it for a character in one of their games and also give credits to the kids.
What Are Things That Game Development Is Looking For In A College Pass Out?
We then asked Arijit about the skills that an optimum candidate should possess in order to work effectively and efficiently in his domain, to which he replied that there are two major factors of the game development; one is in Virtual Reality and another one is in Augmented Reality.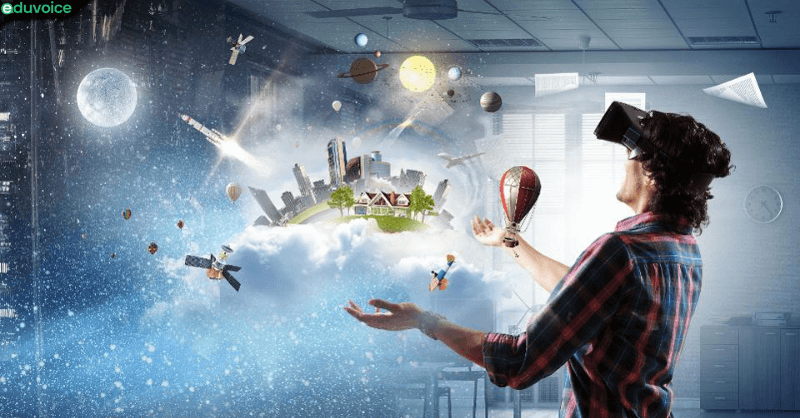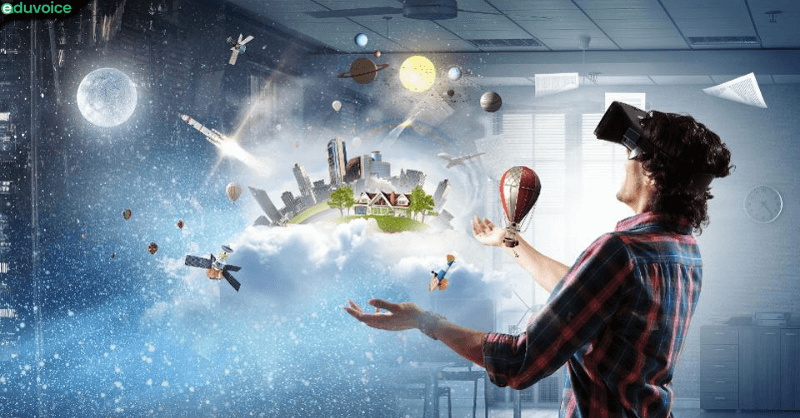 In VR, the candidates should know the languages like C++ and C#(C sharp), basic things about VR. They should understand the concept as well as logic and have ideas to create something creative. He also informed us that the majority of the organizations usually opt for those candidates who are good at coding.
When it comes to AR people should know 3D and 2D. In 2D companies encourage creativity more than no. of software the candidate can work on. If the candidate is good at color balancing, visualization, and creative then they can work on any software.
We then asked him about what do the companies expect from different tiers of college students to which he said,
" I don't care much about the tiers and all I see is if the fresher has got the passion, talent, and right skill sets."
A Word About Higher Education From The Industry
On asking Mr. Bhattacharyya about his views on the current Education System, he said that it is not yet developed as much as it should be. He further added a personal experience, a few years back he got a chance to create the syllabus of a university and he added a limited amount of software and language learning but still, the university was like that why is it so important.
So he feels that universities don't understand what the Industry is looking for. The students should at least have knowledge about everything that is required in the Industry as no company has time to train an employee for three to four months and then make them do the actual work.
He lastly said, " A lot of up-gradation in the syllabus is required and syllabus should be designed by the corporate leaders and not by any common person, as people who create syllabus don't know the different dimensions of the topic which only an industry expert can know. Every detail about the topic should be there so that the student is fully aware of the subject and topic."
Mr. Arijit's Say On Eduvoice And It's Initiative.
Arijit really appreciated Eduvoice's initiative as he also thinks that it is going to create a bridge between the Industry and Education System. He also believes that there is a lot of space for improvement in the Educational sector.
Mr. Bhattacharyya literally made us believe that failures should never stop one from fulfilling their dreams. He is an inspiration for all the people out there as nothing stopped him from achieving his goals and that is how people should be.
Eduvoice is creating course structure for colleges and students for the entry-level skill, to know more about click here
Credits:
Moderated by: Jayesh Pawar
Arranged by: Piyush Mohanty
For More Such Articles, News Update, Events, and Many More Click Here