IIIT Delhi Grabs A Rich Haul Of Placements
Honors visited IIIT Delhi, once again. It was gratified with 342 offers for the excellent students it rolled out this season. These included 223 full time + 119 intern offers from 86 companies which is something to be cherished in times to come. The maximum lucrative package that set the pulse racing was of Rs.35 lacs and the average compensation stood at 12 lacs per annum which brought the students into festive mood. Prominent recruiters like Google, Amazon, Directi, IBM Research, Sandisk, Qualcomm and Works Application graced the occasion.
The Indian Institutes of Information Technology (IIIT) Delhi witnessed another successful placement season. Its deserving students are ready to fire all guns as Software Developers, Research Engineers, Data Scientists, Design Engineers, System Engineers, Business Analysts and Frontend or Backend Developers to earn repute and accolades for themselves and the company. The average compensation offered to the students this year stood at 12 lakhs per annum.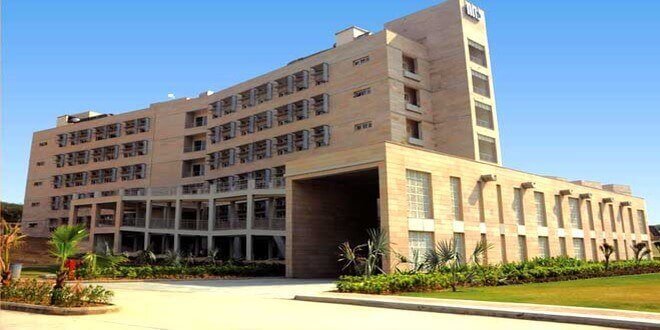 The Director of the institute, Mr. Pankaj Jalote was all praise for the successful students. He expressed his happiness and pride on the achievement that the placement team garnered in the institute's favor. He said that the highest offer of Rs. 35 lacs offered by Works Application is a testimony of our quality output.
The students who were a part of the placement process had to clear two rounds of selection criteria. In the first round, about 102 companies interviewed the participating students, under different parameters. In the second round, in an endeavor to win some of the best students, more companies joined the race. They included "Big 4" Consulting Groups, reputed name in their domain. Qualcomm took home the best chunk to lift the company to immeasurable heights, though it visited IIIT Delhi for the first time. The reason being, 32 whopping offers (14 intern offers and 18 full time offers) for the deserving students, giving a happy ending to this year's placement season of the institute.