Survive layoffs – How to survive the layoffs in the I.T. industry
Given the layoffs in IT industry, it's important to keep in mind  and understand skills that are becoming outdated and being replaced by new skills which are highly in-demand.
Jobs in fields such as manual testing, tech support, system administration have become outdated and are being effected by the developments in the field of A.I, machine learning, automation and robotics process automation based systems.
Moreover, with newer developments in artificial intelligence (AI), robotic process automation and cloud computing, which help complete the job with less manpower, software companies are now having to reconsider their strategies.
Furthermore many software developers are at the verge of losing their jobs as they fail to upgrade their knowledge to newer technologies. With AI based platforms that automatically make your website come into existence, web designers are going to get hit hard. Many other programmers might feel the heat too from these automated development platforms.
However, there is surge in demand for latest and innovative technologies like data science, artificial intelligence, hardware product programming, machine learning and digital marketing. These are the fields where demand is higher than supply and hence people with these skills can get a premium on their salaries.
In fact, some of the sources that provide good skill based courses along with their fees are as follows : –
▪ Training + Certification (Around 35000 to 45000)
▪ Training at free or nominal pricing, Certificate at around $350 from renowned university
▪ Universities and offline training institute are also offering these courses
At this point, you must be thinking about the R.O.I of these courses.
Job cuts in Indian I.T. companies will be 1.75 -2 lakh per year in next 3 years, due to under- preparedness in adapting newer technologies hence it is better to invest money right now and be prepared for the future jobs, rather than thinking of R.O.I of the certification program. Although, as mentioned, due to lack of skilled individuals, people equipped with these skills can charge a premium in terms of salary.
Furthermore, in my opinion, one must have the 3 Cs to sustain in the uncertain Job Scenarios :-
▪ Complex Problem Solving Skills which involves computational thinking and solving real time problem
▪ Creativity & Innovation
▪ Critical thinking
If you are in the I.T. industry,  get started in new domains which can lead to employability. Furthermore, just knowing the basics isn't going to cut it. People need to establish themselves as authority in their chosen field and have expertise in it.
Furthermore, the Trump administration has been cited as one of the major reasons behind the layoffs. It won't be right to blame Trump, for he has fulfilled the election promise of giving jobs to local people including IT professionals by tightening H1-B visa norms, which were being misused by companies by paying less to foreign professionals working in US. It is for companies to tackle the situation, and such situation they have undergone in previous years. It is not new for them. They know to tide over it or at least this time, need to learn how to tackle such situations.
Must Enroll Programmes To Empower Acadmicians LEAP & ARPIT – New Launch By HRD Minister
The Ministry of Human Resource Development has launched two new initiatives; Leadership for Academicians Programme (LEAP) and Annual Refresher Programme in Teaching (ARPIT) recently to boost and empower teaching faculty. Dr. Satya Pal Singh, Minister of State, Ministry of Human Resource Development launched these schemes.
According to him these two schemes will facilitate and empower teaching faculty in the long run. These two schemes offer myriad of opportunities to the committed teachers. Mr. Prakash Javedkar, Union Minister of Human Resource Development also lauded these initiatives in his video message. He also put an emphasis on the fact that 'ARPIT' and 'LEAP' are set to transform the quality of teaching in India and will also focus on improving the leadership qualities. Leadership qualities are a must for those who are running academic and administrative wings of the academic Institutions. Before we blow the victory bugle for the higher education India let us examine the features of these Initiatives.
LEAP
Leadership for Academicians Programme (LEAP) is a three weeks leadership development training programme (2 weeks domestic and one-week foreign training) for second level academic functionaries in publicly funded higher education institutions.
The main objective of this Initiative is as follows:
To prepare the second tier teaching heads to assume leadership skills in the future.
To facilitate senior faculties with the skills like 'problem-solving, stress handling, team building work, understanding and challenges of governance in HEIs, financial and general administration.
15 NIRF top-ranked Indian Institutions namely, Indian Institute of Technology Roorkee; IIT Kanpur, IIT (BHU); NIT Trichy; Indian Institute of Science Education and Research (IISER) Kolkata; Indian Institute of Bombay; TISS Mumbai; University of Hyderabad; NIEPA, Indian Institute of Technology Kharagpur, Jamia Milia Islamia; BHU and AMU have been selected for the implementation of LEAP Programme.
The foreign Universities identified for collaboration are also within the top 100 in the world global rankings. University of Michigan; NTU Singapore; Purdue University, USA; University of Chicago; University of Pennsylvania/ Stanford; Monash University; London School of Economics/ Oxford University; the University of Cambridge and the University of Virginia, USA are the top Institutes identified for the training.
ARPIT

It is an initiative to boost online professional development of 15 lakh higher education faculty using the MOOCs (Massive Open and Online courses) platform SWAYAM.
The main features of this Initiative are as follows:
In the first phase, 75 discipline-specific institutions have been identified as National resource centers.
They have been entrusted to prepare online training material with a focus on the latest developments in the discipline, pedagogical improvements, new and emerging trends and methodologies for devising an effective curriculum
In the current year, the NRC's are expected to serve around 13 lakh faculty of the total 15 lakh faculty in higher education.
The courses selected covers the diverse range of topics such as Indian culture & Heritage studies, Pedagogical innovations, Personal-Emotional Development and Counselling, ICT in Science and Maths teaching, Urdu Hindi Literature and Linguistics, Mathematics, Statistics, Chemistry, Physics, Biotechnology, Aerospace, and so on.
Anyone who wants to register for the online refresher courses on SWAYAM platform can click at https://swayam.gov.in/courses/public
The course includes a 40-hour module with 20 hours of non-video content and 20 hours of video content.
They are highly flexible and can be done at one's one pace built-in Assessment exercises and activities are part of the academic progression.
There will be a terminal assessment which can be either written or an online examination.
The faculties who have successfully completed the course will be certified at the end of the course.
The courses will commence from 1st November 2018 and will end on 28th February 2019.
The training materials will be made available online through SWAYAM.
All in-service teachers and those who are seeking career advancement, irrespective of their subject and seniority can register and complete the refresher course.
It will revolutionize the professional development of faculty by leveraging ICT and online technology platform of SWAYAM.
IGNOU, IITs, Central Universities, IISc, IUCAA, IITs, IISERs, NITs, National Institute of Technical Teachers and Training (NITTTRs) State Universities under the Ministry's Pandit Madan Mohan Malaviya National Mission on Teachers and Teaching (PMMMNMTT) are selected to serve as UGC's Human Resource Development Centres (HRDCs).
How Schemes like IMPRESS, SPARC, ARPIT, and LEAP can facilitate teaching faculty?
It will have a major impact on providing the best international expertise to address major national problems. Schemes like SPARC can really elevate India's position in the global rankings.
The schemes like LEAP can really instill a sense of professional touch among teachers those who aspire to become a global leader.
They will be able to counter financial and general administrative problems.
The announcement of new initiatives of the HRD ministry is an extremely welcome move. If India wants to achieve its growth potential and deliver employment outcomes, its new education policy must be designed on the four pillars of excellence, expansion, equity, and employability. This will develop a system that will bring equilibrium to balances cost, quality, and scale.
IMPRESS And SPARC Booster Schemes For Indian Higher Education
Union HRD Minister Prakash Javadekar recently unveiled web portals of two schemes- IMPRESS and SPARC with an aim to create a research ecosystem in higher education institutes.  Speaking on the occasion, the minister said that two web portals will facilitate research projects in the areas of social sciences in India, and research collaborations among Indian and Foreign Universities. The scheme for research in Social Sciences is IMPRESS and the scheme for collaboration with foreign universities is SPARC.
IMPRESS
Impactful Policy Research in Social Sciences (IMPRESS) was launched with the objective of identifying and funding research proposals in social sciences with the maximum impact on the Governance and Society. This will facilitate social science researchers in any institution in the country which includes all universities (central and state) and also private institutions meeting the criteria requirements.
The Scheme will be put into action at a total cost of Rs 414 Cr till March 2021. Under this project, 1500 research projects will be sanctioned for two years to facilitate social science research in higher education institutions. The minister said in his conference that the projects would be selected for funding on strictly merit-based. The main objective of this scheme is to identify and fund research proposals pertaining to governance and society.
Thrust Areas of which government will be focusing under this project :-
Urban transformation
State and Democracy
Culture and society
Employment
Skills and Rural transformation
Innovation and Public Policy
Governance
Agriculture and Rural Development
Health and Environment
Social Media and Technology
Science and Education
Politics
Law and Economics
The expert groups' will decide about the Sub-themes later. The process for project selection will be done in a transparent way and on online mode. Only the Indian universities (Central and State), private institutions with 12 (B) status conferred by UGC will be provided the funding for social science researches.
Indian Council of Social Science Research (ICSSR) funded research Institutes can also submit research proposals on the said themes. Generally, the proposals will be called for four times – October 2018, February 2019, September 2019 and February 2020. The entire process of selection and evaluation will be completed within 90 days from the date of call for proposals. All the projects accepted will be regular monitored and the progress report will be directly updated by the Project Coordinator.
( http://mhrd.gov.in/sites/upload_files/mhrd/files/PR_IMPRESS%20.pdf )
SPARC
Academic and Research Collaboration (SPARC) has been launched by the HRD ministry to facilitate research collaboration among Indian and Foreign universities. The Scheme will be implemented at a total cost of Rs 418 Cr till March 2021.
Indian Institute of Technology Kharagpur (IIT)has been entrusted with the task of coordinating the SPARC programme.  Only the top 100 Indian Institutions in NIRF (including private Institutions) and the best institutions in the world(top -500 overall and top -200 subject wise institutions ranked according to QS World University rankings) from 28 selected nations [Australia, Austria, Belgium, Brazil, Canada, China, Denmark, Finland, France, Germany, Hong Kong, Israel, Italy, Japan, Netherlands, New Zealand, Norway, Portugal, Russia, Singapore, South Africa, South Korea, Spain, Sweden, Switzerland, Taiwan, United Kingdom(UK), United States of America(USA, selected to jointly solve the problem of national and international relevance.
( http://mhrd.gov.in/sites/upload_files/mhrd/files/PR_SPARC.pdf)
Key Features of SPARC
Fundamental Research, Emergent Areas of Impact, Convergence Action -Oriented Research and Innovation-Driven are the key thrust areas on which the joint recommendation is recommended.
A set of nodal agencies has been identified in the country as well as foreign participating country. 25 such reputed Institutions have been identified as nodal Institutions.
This scheme will promote visits of International faculty in Indian Institutes to pursue research, visits by Indian students to the world class universities, and joint development of niche courses, monographs, patents.
Other important Schemes of the Government in higher education
IMPRINT INDIA

UCHCHTAR AAVISHKAR ABHIYAAN

Global Initiatives For Academic Networks(GIAN) Scheme

'Study in India'
Perks of IMPRESS & SPARC
This new schemes will aim at improving the research ecosystem of the country.
It will facilitate research collaborations between top institutes of the country and globally ranked Foreign Institutions.
It will have a major impact on providing the best international expertise to address major national problems.
Will improve the international rankings of

Indian Universities.

Enable international faculty to contribute to India for a longer duration
Will provide Indian students an opportunity to learn in world-class laboratories.
This will provide opportunity and funds to upcoming students to make a stand globally.
Criteria for Funds
Only the Indian universities (Central and State), private institutions with 12 (B) status conferred by UGC will be provided the funding for social science researches.
How these schemes can elevate Rankings of Higher Education Institutes in Global rankings?
 Indian higher education system is currently the third largest in the world, next to the United States and China. According to the 'Times Higher Education 'a ranking, Indian Institute of Science (IISc) in Bangalore is the country's highest –ranked institution. The current global higher education milieu is totally preoccupied with rankings. The collaboration of countless institutions has necessitated the logic of bench marking.
The Indian higher education system has a formidable presence, courtesy the growing number of institutions (both Public and Private), as well as the mass of populace that it reaches. The Indian Governments recent schemes seem a step towards minimizing this gap and reclaim the lost glory.
Their main agenda is to create World-class universities in India. Schemes like SPARC can really elevate India's position in the global rankings.  The basic parameters used by the International ranking companies include International collaboration.
The Other Side
As it's not the first scheme Indian Higher Education have before two schemes there were many in the operation. In spite of all efforts and various funding, Indian Higher education is far behind if we compare it on a global Platform. And hence a question arises why so ??
Many Factors which are hindering the growth of Indian Higher Education lets discuss how to minimize such factors and utilize it on its fullest and best. The HRD ministry should take these seriously and act accordingly in the coming months to utilize the funds appropriately. This scheme deserves to become a major higher education initiative also because it has implications for foreign collaboration and diplomatic relations. But, we do have to keep in mind our limitations.
A few of our universities can compete with the best in the world or even in Asia.

The Government's schemes in recent years to improve the quality of higher education have not been very effective so we cannot expect a miracle anytime soon. until and unless we are improving our quality of education we cannot think of attracting foreign students.
We can't expect students from richer countries with a robust higher education system to come to India to pursue study in science and technology, even for Student exchange programme. But we can expect student participation from low- middle-income countries because of their deficiencies in their higher education system.
We should develop the environment more friendly or tolerant of foreigners from rich or poor countries.
We should create shorter programs for International students. Countries like China have taken great initiatives to attract a larger number of international students. International students bring with them ' Economic benefits', which will improve India's status in the World scenario.
Some of the benefits may not happen immediately. However, India is slowly catching up. International students not only help in improving the revenue structure of the economy but also help to cultivate a nation's reputation. Currently, India's international student rate is much lower compared to many countries, but that is something the nation is striving hard to change. The primary objective for the country is, to improve the enrollment rate and improve the rankings of the Indian institutes.
However, if the higher education system in India wants to address this serious issue then it has to establish collaborations with a number of internationally renowned institutions. There's a great possibility that India could be a driving force for international study. With the rapid economic and social development the country has witnessed in recent years, and with rapid progress across the globe, it suggests that it could become a major education destination as well.
Private Accreditation – A boon or curse?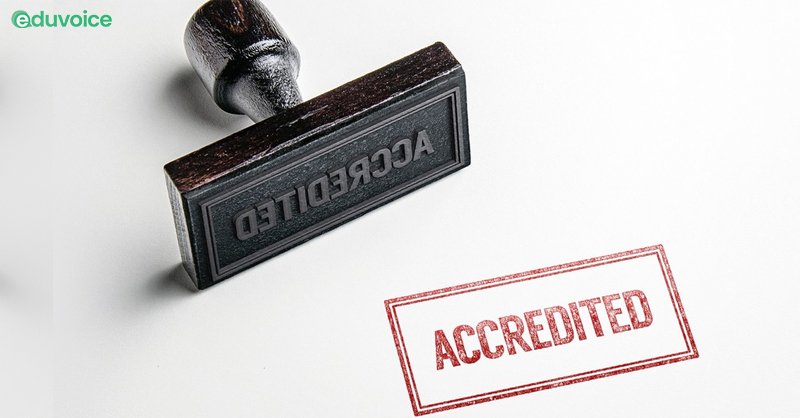 In a very astounding and one of a kind move, education ministry had opened new doors for private bodies for accreditation roles in India. Private firms can now gain the rights for accrediting institutes spread out in one of the largest education markets of the world. Back in January, UGC, who is the current holder of institute accreditation rights, decided that apart from its sub-bodies, NAAC (National Assessment and Accreditation Council) and NBA (National Board of Accreditation), the rights can now be shared by private firms as well. While this a pretty shocking news, the relevance and the credibility of institutional accreditation in India has come under strong criticism as a concurrence to this decision. Let us look into the present state and the proposed private accreditation policies and the impact it will create in the education sector.
You can check the formal letter send by UGC inviting the private Accreditation here
What does it mean to be Accredited?
In this post-independence era, India's higher education system has evolved and grown double fold to become the world's third-largest Higher education systems followed by China and USA. One of the major role players in this highly spread education system is the University Grants Commission (UGC) which is India's tertiary level governing body responsible for university accreditation. So what exactly is accreditation and what does it mean to be accredited?
With numerous private and government held universities opening in India, it becomes even more essential to have a strict governance to ensure that these institutes are upholding the best of quality in providing education for our future generation. Accreditation is a process by which the respective bodies regulates and makes sure that each of the institutes under their domain is following strict protocols set towards imparting education, conducting admission drives, placements and appointments in each of these institutes. Moreover, Accreditation bodies also make sure that these institutes are accountable for their curriculums and institute credibility.
UGC – University Grants Commission
UGC which was modeled after the University Grants Committee of UK was set up after the protocols drafted under the UGC Act of 1956 under the HRD Ministry. Primarily the body was set to govern three major Central institutes of the time, Aligarh, Banaras, and Delhi University but now UGC is the governing and accreditation body for a lot more institutes. Although UGC is the main body, there are various sub-bodies that cater to different types of universities and looking after various aspects of its working. These range from appointments to grants to university recognition. These sub-bodies consist of
   All India Council for Technical Education (AICTE)

   Distance Education Council (DEC)

   Indian Council of Agricultural Research (ICAR)

   Bar Council of India (BCI)

   Board of Theological Education of the Senate of Serampore College (BTESSC)

   National Council for Teacher Education (NCTE)

   Rehabilitation Council of India (RCI)

   Medical Council of India (MCI)

   Pharmacy Council of India (PCI)

   Indian Nursing Council (INC)

   Dental Council of India (DCI)

   Central Council of Homoeopathy (CCH)

   Central Council of Indian Medicine (CCIM)

   National Council for Rural Institutes (NCRI)

   State Councils of Higher Education (SCHE)

   Council of Architecture

   Veterinary Council of India (VCI)
Apart from this, in January 2018, it was decided that various private firms can now be applicable for accreditation rights. So what does private accreditation mean for the industry?

The Private Accreditation
After the major decision to scrap AICTE and UGC for a new Higher Education Body, HECI, a new direction was taken in incorporating private firms along with UGC to accredit the institutes in India. Currently, only The National Assessment and Accreditation Council (NAAC) and the National Board of Accreditation (NBA) under the UGC body were authorized to accredit institutes. Although the move was under debate, it has been finally given the green flag by the HRD Ministry recently.
The Ministry said that the decision was taken after a heavy burden was seen shouldered by the two bodies and with a third-party entry, the hope of lessening this burden and proper channeling of protocols can be made sure but the decision isn't sitting well with any member of the industry.
Prof. R.K. Chauhan, the former vice-chancellor of Guru Jambheshwar University of Science and Technology in Hisar, Haryana, said
"if the NAAC and the NBA were overburdened, the government should have opened more branches. "Why are private entities being allowed to do assessment and accreditation under the garb of semi-government agencies? Allowing private entities in any manner means accreditation grade for sale."
Major concerns emerging from the decision is the sudden outbreaks of rules and regulations that are hell bound on changing the ways the industry has been working. The recent controversy over picking Jio institute for the Institute of Eminence tag, an institute that has not been yet built and even shutting down of more than 250 fake universities have all been creating a big question mark over the credibility of the highly reputed Indian education board.

Private Accreditation – The Pros Column
Under the new private accreditation scheme, a new accreditation body which is being pushed forward by various IITs and premier engineering colleges of the country have agreed on setting up a section 8 company to oversee the accreditation and its protocols. The idea behind this decision is that the involvement of IITs and premier colleges will add more value and prestige quotient to the accreditation. The decision also hopes to spearhead a smooth and more efficient accreditation process for the institutes.
Private Accreditation – The Cons Column
While the new movement claims to carry forward effective accreditation methodology, eyebrows are raised over how commercialization is overshadowing the new decision.
"Accreditation and assessment are key to ensuring quality in higher education. The majority of the institutions coming up in India are in the private sector. If some private entity is involved in assessment and accreditation, impartiality cannot be ensured,"
says Prof. R.K. Chauhan, former vice-chancellor of Guru Jambheshwar University of Science and Technology in Hisar, Haryana
on the same matter, Rajesh Jha, a member of Delhi University's executive council, said:
"The government is trying to promote privatization of higher education. It wants top colleges to take autonomous status to start self-financing courses. It wants to give institution of eminence status to Jio Institute, which is yet to be set up. Now it is involving private entities in accreditation also."
You can check out the formal protocols and regulations that has been set by UGC as a deciding criteria for private bodies for Accreditation eligibility here
The debates have already been sparked over the sudden reform changes to one of the most prestigious activities within the higher education industry. The biggest concern is the impending commercialization of the education sector and the way it is bound to slowly lose its credibility and a strong lineage that it has managed to preserve till date