Why foreign universities cannot afford to miss Indian market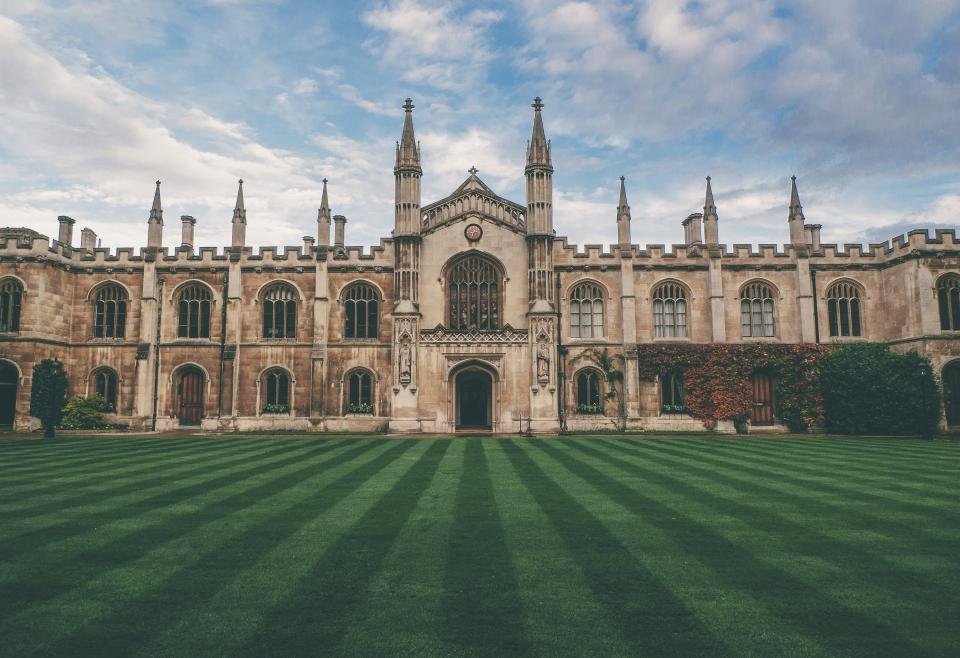 Education businesses are always on a lookout for new opportunities to enroll quality students. Foreign universities hold many events and seminar for the same. Given the size of the Indian market, that is not enough.
India has one of the largest young population in the world. India will most likely be the largest economy and will be the most populous country by 2060. Many countries like U.K and the U.S.A are already deepening their network in India by opening up branches and providing certified courses.
The competition for the higher education market might seem huge to foreign universities given the fact that we have close to 38,000 colleges and 760 universities. Although the lure of quality education and certification from a foreign university among Indian students can help them win over local competition.
The market is open for foreign players because of the current challenges that the Indian higher education ecosystem faces. Centrally funded government universities are considered to be the best in India but the issue is that only 3% of students are enrolled in these universities. Rest go to the state funded universities or private/deemed universities. These 97% of students can be lured by foreign universities by providing differentiated values and quality that may not be found otherwise.
There are many reasons why foreign universities cannot afford to miss the India market and why this might be the best time to look at India as a market. One of them is the current government.
The current government is collaborative
Our current Prime Minister, Mr. Narendra Modi is known for his collaborations with international institutions. The current government has done a lot for bringing foreign institutions to India and making the process of setting up business easy for foreign players. In fact, one of the biggest challenges that institutions face while setting up in international markets are the policies and regulations, with those things in place, there is no reason foreign universities should not come to India.
So how can foreign institutes tap the Indian market? Here are my few suggestions that can help out foreign institutions planning to setup business in India and enroll Indian students.
1. Open up Indian Campuses
While online courses might be the rage worldwide, Indians do prefer physical establishments. Having a physical establishment instills a sense of trust among students. The ideal way to go about it is setting up your campus in some good commercial area which can be used not just for counseling but also some small courses.
2. Bring scholarships to reach out to diverse Indian audience
India has abundance of good talent, but many time, talented students don't have the financial backing to afford good education that would be able to make them unleash their talent to the fullest. In fact, middle class makes up for a good majority of the Indian population, a good scholarship can be a good way to tap into this scholarship – aspiring audience. Scholarships are a big deal for most of the Indian students and they generate a good word of mouth as well. This would also allow institutions to receive enrollments from a diverse bunch of students.
3. Establish qualifications that are recognized in both the countries
One of the biggest challenge students face while moving outside India for education is the recognition of their degree. The school and graduate level education in India follows a pattern different from outside countries. Often, talented students are not able to make it to international institutions because of these regulations. Mutually agreeing upon qualifications and degrees that are recognized in India as well as in the international country and can reap huge benefits for the international country.
4. Collaborate on key issues
India has a certain set of challenges where it could benefit greatly from academic and research work done by foreign institutions. Setting up research labs in India where foreign universities collaborate with the Indian ones to solve local issues would be a great step. This could be beneficial for both the institutions. If the aim is to drive enrollments at masters or PhD level, this method can be very useful.
But this is not all, creating student exchange programs, or summer schools can also create enthusiasm among students and lead to great word of mouth. Also, the old method of organising exhibitions and seminars is still effective today.
Given the numbers about Indian population and economic growth, India presents an opportunity for foreign universities that they should not miss.
Read more insights by me here.
IMPRESS And SPARC Booster Schemes For Indian Higher Education
Union HRD Minister Prakash Javadekar recently unveiled web portals of two schemes- IMPRESS and SPARC with an aim to create a research ecosystem in higher education institutes.  Speaking on the occasion, the minister said that two web portals will facilitate research projects in the areas of social sciences in India, and research collaborations among Indian and Foreign Universities. The scheme for research in Social Sciences is IMPRESS and the scheme for collaboration with foreign universities is SPARC.
IMPRESS
Impactful Policy Research in Social Sciences (IMPRESS) was launched with the objective of identifying and funding research proposals in social sciences with the maximum impact on the Governance and Society. This will facilitate social science researchers in any institution in the country which includes all universities (central and state) and also private institutions meeting the criteria requirements.
The Scheme will be put into action at a total cost of Rs 414 Cr till March 2021. Under this project, 1500 research projects will be sanctioned for two years to facilitate social science research in higher education institutions. The minister said in his conference that the projects would be selected for funding on strictly merit-based. The main objective of this scheme is to identify and fund research proposals pertaining to governance and society.
Thrust Areas of which government will be focusing under this project :-
Urban transformation
State and Democracy
Culture and society
Employment
Skills and Rural transformation
Innovation and Public Policy
Governance
Agriculture and Rural Development
Health and Environment
Social Media and Technology
Science and Education
Politics
Law and Economics
The expert groups' will decide about the Sub-themes later. The process for project selection will be done in a transparent way and on online mode. Only the Indian universities (Central and State), private institutions with 12 (B) status conferred by UGC will be provided the funding for social science researches.
Indian Council of Social Science Research (ICSSR) funded research Institutes can also submit research proposals on the said themes. Generally, the proposals will be called for four times – October 2018, February 2019, September 2019 and February 2020. The entire process of selection and evaluation will be completed within 90 days from the date of call for proposals. All the projects accepted will be regular monitored and the progress report will be directly updated by the Project Coordinator.
( http://mhrd.gov.in/sites/upload_files/mhrd/files/PR_IMPRESS%20.pdf )
SPARC
Academic and Research Collaboration (SPARC) has been launched by the HRD ministry to facilitate research collaboration among Indian and Foreign universities. The Scheme will be implemented at a total cost of Rs 418 Cr till March 2021.
Indian Institute of Technology Kharagpur (IIT)has been entrusted with the task of coordinating the SPARC programme.  Only the top 100 Indian Institutions in NIRF (including private Institutions) and the best institutions in the world(top -500 overall and top -200 subject wise institutions ranked according to QS World University rankings) from 28 selected nations [Australia, Austria, Belgium, Brazil, Canada, China, Denmark, Finland, France, Germany, Hong Kong, Israel, Italy, Japan, Netherlands, New Zealand, Norway, Portugal, Russia, Singapore, South Africa, South Korea, Spain, Sweden, Switzerland, Taiwan, United Kingdom(UK), United States of America(USA, selected to jointly solve the problem of national and international relevance.
( http://mhrd.gov.in/sites/upload_files/mhrd/files/PR_SPARC.pdf)
Key Features of SPARC
Fundamental Research, Emergent Areas of Impact, Convergence Action -Oriented Research and Innovation-Driven are the key thrust areas on which the joint recommendation is recommended.
A set of nodal agencies has been identified in the country as well as foreign participating country. 25 such reputed Institutions have been identified as nodal Institutions.
This scheme will promote visits of International faculty in Indian Institutes to pursue research, visits by Indian students to the world class universities, and joint development of niche courses, monographs, patents.
Other important Schemes of the Government in higher education
IMPRINT INDIA

UCHCHTAR AAVISHKAR ABHIYAAN

Global Initiatives For Academic Networks(GIAN) Scheme

'Study in India'
Perks of IMPRESS & SPARC
This new schemes will aim at improving the research ecosystem of the country.
It will facilitate research collaborations between top institutes of the country and globally ranked Foreign Institutions.
It will have a major impact on providing the best international expertise to address major national problems.
Will improve the international rankings of

Indian Universities.

Enable international faculty to contribute to India for a longer duration
Will provide Indian students an opportunity to learn in world-class laboratories.
This will provide opportunity and funds to upcoming students to make a stand globally.
Criteria for Funds
Only the Indian universities (Central and State), private institutions with 12 (B) status conferred by UGC will be provided the funding for social science researches.
How these schemes can elevate Rankings of Higher Education Institutes in Global rankings?
 Indian higher education system is currently the third largest in the world, next to the United States and China. According to the 'Times Higher Education 'a ranking, Indian Institute of Science (IISc) in Bangalore is the country's highest –ranked institution. The current global higher education milieu is totally preoccupied with rankings. The collaboration of countless institutions has necessitated the logic of bench marking.
The Indian higher education system has a formidable presence, courtesy the growing number of institutions (both Public and Private), as well as the mass of populace that it reaches. The Indian Governments recent schemes seem a step towards minimizing this gap and reclaim the lost glory.
Their main agenda is to create World-class universities in India. Schemes like SPARC can really elevate India's position in the global rankings.  The basic parameters used by the International ranking companies include International collaboration.
The Other Side
As it's not the first scheme Indian Higher Education have before two schemes there were many in the operation. In spite of all efforts and various funding, Indian Higher education is far behind if we compare it on a global Platform. And hence a question arises why so ??
Many Factors which are hindering the growth of Indian Higher Education lets discuss how to minimize such factors and utilize it on its fullest and best. The HRD ministry should take these seriously and act accordingly in the coming months to utilize the funds appropriately. This scheme deserves to become a major higher education initiative also because it has implications for foreign collaboration and diplomatic relations. But, we do have to keep in mind our limitations.
A few of our universities can compete with the best in the world or even in Asia.

The Government's schemes in recent years to improve the quality of higher education have not been very effective so we cannot expect a miracle anytime soon. until and unless we are improving our quality of education we cannot think of attracting foreign students.
We can't expect students from richer countries with a robust higher education system to come to India to pursue study in science and technology, even for Student exchange programme. But we can expect student participation from low- middle-income countries because of their deficiencies in their higher education system.
We should develop the environment more friendly or tolerant of foreigners from rich or poor countries.
We should create shorter programs for International students. Countries like China have taken great initiatives to attract a larger number of international students. International students bring with them ' Economic benefits', which will improve India's status in the World scenario.
Some of the benefits may not happen immediately. However, India is slowly catching up. International students not only help in improving the revenue structure of the economy but also help to cultivate a nation's reputation. Currently, India's international student rate is much lower compared to many countries, but that is something the nation is striving hard to change. The primary objective for the country is, to improve the enrollment rate and improve the rankings of the Indian institutes.
However, if the higher education system in India wants to address this serious issue then it has to establish collaborations with a number of internationally renowned institutions. There's a great possibility that India could be a driving force for international study. With the rapid economic and social development the country has witnessed in recent years, and with rapid progress across the globe, it suggests that it could become a major education destination as well.
Private Accreditation – A boon or curse?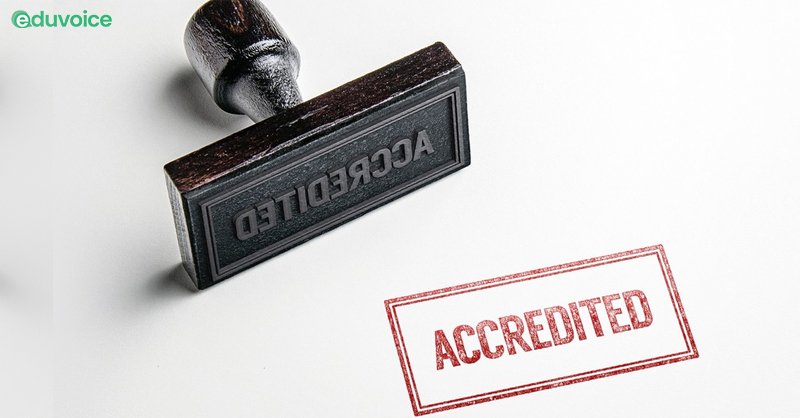 In a very astounding and one of a kind move, education ministry had opened new doors for private bodies for accreditation roles in India. Private firms can now gain the rights for accrediting institutes spread out in one of the largest education markets of the world. Back in January, UGC, who is the current holder of institute accreditation rights, decided that apart from its sub-bodies, NAAC (National Assessment and Accreditation Council) and NBA (National Board of Accreditation), the rights can now be shared by private firms as well. While this a pretty shocking news, the relevance and the credibility of institutional accreditation in India has come under strong criticism as a concurrence to this decision. Let us look into the present state and the proposed private accreditation policies and the impact it will create in the education sector.
You can check the formal letter send by UGC inviting the private Accreditation here
What does it mean to be Accredited?
In this post-independence era, India's higher education system has evolved and grown double fold to become the world's third-largest Higher education systems followed by China and USA. One of the major role players in this highly spread education system is the University Grants Commission (UGC) which is India's tertiary level governing body responsible for university accreditation. So what exactly is accreditation and what does it mean to be accredited?
With numerous private and government held universities opening in India, it becomes even more essential to have a strict governance to ensure that these institutes are upholding the best of quality in providing education for our future generation. Accreditation is a process by which the respective bodies regulates and makes sure that each of the institutes under their domain is following strict protocols set towards imparting education, conducting admission drives, placements and appointments in each of these institutes. Moreover, Accreditation bodies also make sure that these institutes are accountable for their curriculums and institute credibility.
UGC – University Grants Commission
UGC which was modeled after the University Grants Committee of UK was set up after the protocols drafted under the UGC Act of 1956 under the HRD Ministry. Primarily the body was set to govern three major Central institutes of the time, Aligarh, Banaras, and Delhi University but now UGC is the governing and accreditation body for a lot more institutes. Although UGC is the main body, there are various sub-bodies that cater to different types of universities and looking after various aspects of its working. These range from appointments to grants to university recognition. These sub-bodies consist of
   All India Council for Technical Education (AICTE)

   Distance Education Council (DEC)

   Indian Council of Agricultural Research (ICAR)

   Bar Council of India (BCI)

   Board of Theological Education of the Senate of Serampore College (BTESSC)

   National Council for Teacher Education (NCTE)

   Rehabilitation Council of India (RCI)

   Medical Council of India (MCI)

   Pharmacy Council of India (PCI)

   Indian Nursing Council (INC)

   Dental Council of India (DCI)

   Central Council of Homoeopathy (CCH)

   Central Council of Indian Medicine (CCIM)

   National Council for Rural Institutes (NCRI)

   State Councils of Higher Education (SCHE)

   Council of Architecture

   Veterinary Council of India (VCI)
Apart from this, in January 2018, it was decided that various private firms can now be applicable for accreditation rights. So what does private accreditation mean for the industry?

The Private Accreditation
After the major decision to scrap AICTE and UGC for a new Higher Education Body, HECI, a new direction was taken in incorporating private firms along with UGC to accredit the institutes in India. Currently, only The National Assessment and Accreditation Council (NAAC) and the National Board of Accreditation (NBA) under the UGC body were authorized to accredit institutes. Although the move was under debate, it has been finally given the green flag by the HRD Ministry recently.
The Ministry said that the decision was taken after a heavy burden was seen shouldered by the two bodies and with a third-party entry, the hope of lessening this burden and proper channeling of protocols can be made sure but the decision isn't sitting well with any member of the industry.
Prof. R.K. Chauhan, the former vice-chancellor of Guru Jambheshwar University of Science and Technology in Hisar, Haryana, said
"if the NAAC and the NBA were overburdened, the government should have opened more branches. "Why are private entities being allowed to do assessment and accreditation under the garb of semi-government agencies? Allowing private entities in any manner means accreditation grade for sale."
Major concerns emerging from the decision is the sudden outbreaks of rules and regulations that are hell bound on changing the ways the industry has been working. The recent controversy over picking Jio institute for the Institute of Eminence tag, an institute that has not been yet built and even shutting down of more than 250 fake universities have all been creating a big question mark over the credibility of the highly reputed Indian education board.

Private Accreditation – The Pros Column
Under the new private accreditation scheme, a new accreditation body which is being pushed forward by various IITs and premier engineering colleges of the country have agreed on setting up a section 8 company to oversee the accreditation and its protocols. The idea behind this decision is that the involvement of IITs and premier colleges will add more value and prestige quotient to the accreditation. The decision also hopes to spearhead a smooth and more efficient accreditation process for the institutes.
Private Accreditation – The Cons Column
While the new movement claims to carry forward effective accreditation methodology, eyebrows are raised over how commercialization is overshadowing the new decision.
"Accreditation and assessment are key to ensuring quality in higher education. The majority of the institutions coming up in India are in the private sector. If some private entity is involved in assessment and accreditation, impartiality cannot be ensured,"
says Prof. R.K. Chauhan, former vice-chancellor of Guru Jambheshwar University of Science and Technology in Hisar, Haryana
on the same matter, Rajesh Jha, a member of Delhi University's executive council, said:
"The government is trying to promote privatization of higher education. It wants top colleges to take autonomous status to start self-financing courses. It wants to give institution of eminence status to Jio Institute, which is yet to be set up. Now it is involving private entities in accreditation also."
You can check out the formal protocols and regulations that has been set by UGC as a deciding criteria for private bodies for Accreditation eligibility here
The debates have already been sparked over the sudden reform changes to one of the most prestigious activities within the higher education industry. The biggest concern is the impending commercialization of the education sector and the way it is bound to slowly lose its credibility and a strong lineage that it has managed to preserve till date
Atal Bihari Vajpayee – Visionary behind Sarva Shiksha Abhiyan
"Our aim may be as high as the endless sky, but we should have a resolve in our minds to walk ahead, hand-in-hand, for victory will be ours"

Atal Bihari Vajpayee
On 17th August, amidst full state honors and in the presence of state delegates and leaders, Atal Bihari Vajpayee, India's former prime minister and perhaps the only one to have ever served three terms successfully in the office, was bid a final farewell from his worldly duties. As the country mourns the loss of one of its greatest leaders, let's have a look at one of the impactful reforms that he had brought into the dynamics of Indian Politics especially in the education Sector.
Atal Bihari Vajpayee – The Poet, Politician, and Reformist
Atal Bihari Vajpayee and his tenure in the office had been an inspiring journey for many. He was the powerhouse behind many of the economic, social and education reforms that this country has ever seen. A poet by heart, he was awarded Bharat Ratna in 2015, which is the highest civilian Honour bestowed upon an individual in India as a recognition for achievements accomplished by one. With an unmatched oration skill, he had touched the hearts of millions whenever he addressed the nation. One of the facts that he emphasized was on the importance of education and the need to empower the youth of this country so as to help India achieve its full potential and zenith.
Sarva Shiksha Abhiyan
An advocate of practice what you preach, Atal Bihari Vajpayee had pioneered the Sarva Shiksha Abhiyan (SSA) program. After being mandated by the 86th Amendment of the constitution of India, the program was launched in 2001 and aimed at providing free and elementary education for all. The program strived towards removing the disparity in the society by working at the grassroots level which was education. He advocated the effectiveness of societal growth by making sure that every person in the society has access to their basic education which can, in turn, help them in improving the quality of their livelihood and helping them get a firm ground for their future goals.
Sarva Shiksha Abhiyan – The Features
The SSA or the Sarva Shiksha Abhiyan was created in response to the need for quality education which would be available for every individual irrespective of caste, creed, and religion. The program had a clear time frame in making sure to provide universal elementary education. As part of the initiative, both central and panchayat bodies were made to join hands in making sure that an effective methodology was adopted in its execution.  Education committees and bodies that belonged to all levels from state to panchayat were made the part at the grassroot level to create an efficient flow of free primary education for all. As part of the program, each state was given their own will to create programs and strategy that would work best for their respective states.
Following are the other objectives that were part of the SSA Program
     All children should either be in a school or an education center of an alternative school or an'   Back-to-School' camp by 2003

     All children of the appropriate age will fulfill five years of primary schooling by 2007

     All children of the appropriate age will fulfill eight years of elementary schooling by 2010

     Focus is on elementary education of satisfactory quality which will be considered to be beneficial for life

     To bridge all gender and social class gaps at primary stage by 2007 and at elementary education level by 2010

     Have universal retention in schools both primary and elementary by 2010
(Source: childlineindia.org.in)
A varied amount of resources and planning had been adopted by the Sarva Shiksha Abhiyan executioners to make sure that the program is able to achieve a massive success. With the primary goal of the program being to provide quality education, the SSA had actively taken initiative in reforming the ways in which education is delivered. Focus on improving resources and financial backing for smooth operations of the schools was also prioritized as part of the Program. Reaching out to even the lowest strata, the program had made sure that marginalized minorities were also able to reap the benefit out of the program

Financial Support
The financial provision for the program was taken as a collaborative force between the state and central government. Another share of the financial burden was supported by the external agencies like the World Bank, DFID, and UNICEF. As per the stats, the program by 2001, had taken 50 million children under its wings and it was reported that the impact of the program was mostly noticed on minority children

Sarva Shiksha Abhiyan – The Modern Day Fate
In 2014, a subdivision program was launched by then HRD Minister, Smriti Irani, under the Sarva Shiksha Abhiyan. The program was aptly named "Padhe Bharat Badhe Bharat" and was an attempt to revive the reading and mathematical skills of elementary kids. The program which was funded by the government for a whopping 762 crore was majorly seen as an extension of the Sarva Shiksha Abhiyan and has been actively working towards helping children gain proficiency in reading as well as basic mathematical skills. In 2018, the Sarva Shiksha Abhiyan along with Rashtriya Madhyamik Shiksha Abhiyan was merged into a single program, Samagra Shiksha Abhiyan.
Sarva Shiksha Abhiyan is a good example of how education should be prioritized and how it acts as a catalyst in reforming the society and providing the individual the necessary armor to have an opportunity at obtaining quality life. As he leaves the world at the age of 93 after a long battle with illness, he leaves behind a long trail of wisdom and reforms that has taken this country on a progressive path.