SKF India lends a Helping Hand to 40 girl students from Marathwada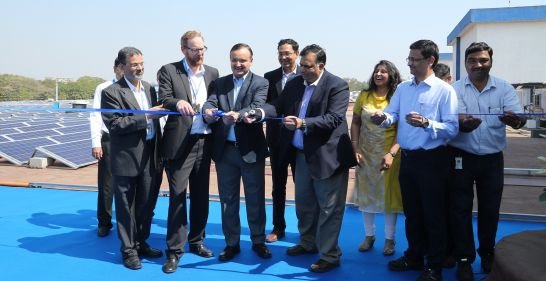 The prestigious Udaan Scholarship was awarded by SKF India to 40 meritorious girls from the Marathwada region on Friday. The official announcement came at the at a ceremony held at Yashada Auditorium in Pune. The girl students and their family members attended this ceremony in the presence of Dr Sayali Gankar, director, MIT School of Management; Dr Razia Patel, educationist & social activist; and dignitaries from SKF India Board.
More on SKF Scholarship: The Initiative
The Udaan scholarship programme aims to support meritorious girls from economically weaker sections, for attaining higher education through the provision of all-around financial aid. And the initiative is aimed at removing financial barriers for the deserving candidates, thus enabling them to realise a bright future. The programme covers absolutely all of the expenses required to complete the professional course of their choice. Initiatives ranging from personality development to holistic development as well as career guidance are also included in this programme.
SKF India
The programme is implemented by FUEL, an NGO that has been working in this field for years. Candidates scoring more than 85 per cent marks in 2017 SSC Board and with a family income less than 2.5 lakhs annually are selected to avail benefits from this programme. A merit-based selection process along with personal interview forms the basis of the selection process. MD and Country head for SKF India, Shishir Joshipura added: "An independent, educated and confident girl can help with laying the foundation of a stronger family, and with it a strong nation. Udaan is an initiative to help young deserving girls in achieving their potentials and dreams."
Lauding the Initiative
Renowned activist, Dr. Razia Patel sharing her views, "I laud SKF's initiative for betterment of girl education that will give them a sense of confidence, which would further help them develop into a better human being. SKF has provided a great platform and I urge all the girls to work hard and make the most of it."
IIT Roorkee Signs MoU With ISRO For Space Technology Cell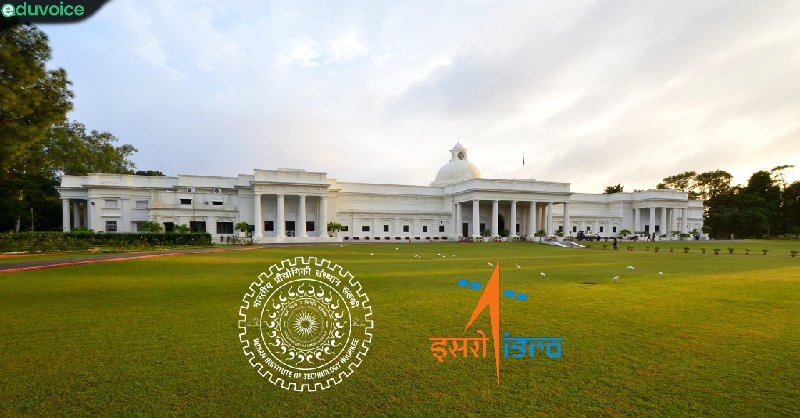 IIT Roorkee Director A K Chaturvedi said a memorandum of understanding was signed with the ISRO to launch a space technology cell at the institute.
The Indian Institute of Technology (IIT) Roorkee in Uttarakhand on Friday said it tied up with the Indian Space Research Organisation (ISRO) to set up a Space Technology Cell at its campus.
"The ISRO-IIT Roorkee Space Technology Cell shall pursue advanced research in the areas of relevance to the future technological and programmatic needs of the Indian space programme," a statement from IIT Roorkee said.
The cell shall ensure to maximize the use of research potential, infrastructure, expertise and experience that exist in ISRO and IIT Roorkee, the statement said.
The institute will be providing the infrastructure and administrative support in setting up the cell.
The research facility will consist of faculty members, visiting scientists, experts, research personnel, technical, administrative and support staff.
Bengaluru-based ISRO has been undertaking several student outreach programmes over the past few months in order to develop scientific temper among the country's youth.
(Source NDTV)
IIT Kharagpur To Adopt Amazon Web Services Educate Programme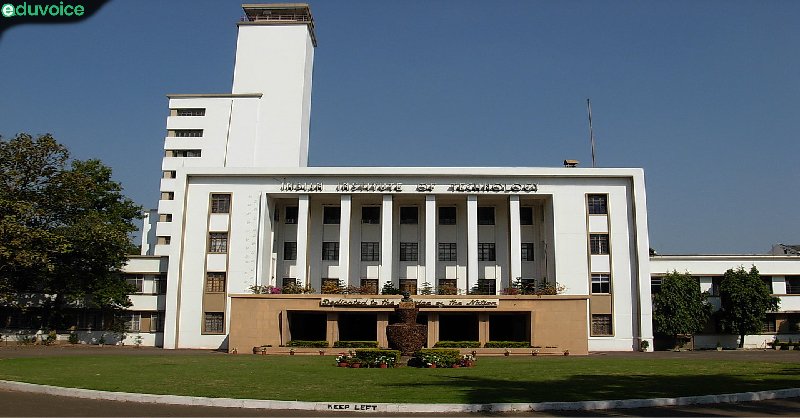 As part of AWS Educate, the students will gain access to 12 Cloud Career Pathways covering topics that are in demand by employers, such as machine learning, cybersecurity, and software development, each with over 30 hours of content.
The Indian Institute of Technology Kharagpur will adopt Amazon Web Services (AWS) Educate programme to help students gain cloud computing skills including hands-on experience in Artificial Intelligence (AI), a top official of the institute has said. "We are happy to introduce AWS Educate programme to provide AWS Cloud Computing experience and AI-enablement for all our students, irrespective of their branch of study. We look forward to some really innovative solution ideas coming out of this," Director IIT Kharagpur Professor P P Chakrabarti said on Friday.
The AWS Educate programme is Amazon's global initiative to provide students and educators with resources needed to accelerate cloud-related learning and to help power the workforce of tomorrow. The programme offers a robust set of no-cost tools, resources and AWS Promotional Credits for students and educators to boost their cloud skills and experience, an official statement said.
"AWS Educate is designed to impart skill to students with the latest advancements in cloud computing technology and provide them with an environment to experiment on AWS Cloud, without making them worried about cost or access challenges," the statement quoted Amazon Internet Services Private Limited, president, Rahul Sharma as saying.
"We are pleased to work with IIT Kharagpur in their journey of higher learning, and to help them nurture new talent for a cloud-ready workforce," he was quoted in the statement.
As part of AWS Educate, the students will gain access to 12 Cloud Career Pathways covering topics that are in demand by employers, such as machine learning, cybersecurity, and software development, each with over 30 hours of content.
Upon completion, learners are eligible to receive an AWS Educate Certificate of Completion or an AWS Educate Badge.
(Source NDTV)
Artificial Intelligence, Yoga Among New Subjects For CBSE Students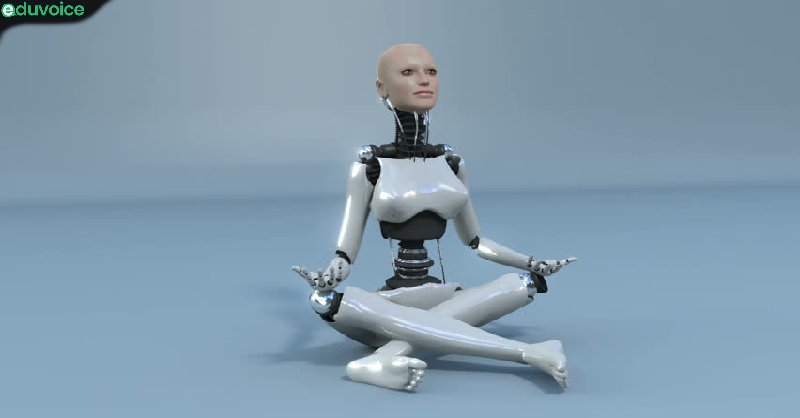 CBSE has approved inclusion of Artificial Intelligence (AI) as an optional sixth subject for class 9 students.
CBSE students will now be introduced to the rapidly rising world of Artificial Intelligence (AI). The central education board has approved inclusion of Artificial Intelligence as an optional sixth subject for class 9 students from the upcoming academic session which starts in April 2019. Apart from Artificial Intelligence (AI), CBSE has also introduced Early Childhood Care Education, and Yoga as new subjects.
Recognizing the 'geo-strategic' importance of AI, CBSE has decided to offer AI as a sixth optional subject to students of class 9 onwards. Schools can also start a module on AI learning for class 8 students.
The CBSE circular says, "To enhance the multidisciplinary approach in teaching learning and also to sensitize the new generation, it was decided that School may start AI "Inspire module" of 12 hours at Class VIII itself."
Yoga and Early Childhood Care Education will be introduced at Senior Secondary Level from this academic session.
CBSE is also offering class 10 students the choice to opt for a sixth Skill paper along with the existing five compulsory papers. If a student fails in any one of the three elective subjects (i.e. Science, Mathematics and Social Science), then it can be replaced by the Skill subject (offered as a 6th subject) and the result of Class X will be computed based on best five subjects. However, if a candidate wishes to reappear in the failed subject, they may appear along with the compartment examination.
CBSE has also asked schools affiliated with the Board to offer at least one Skill subject at Senior Secondary level.
Schools need to send the application for starting Skill subjects from 2019-20 session to CBSE latest by March 31, 2019.
(Source – NDTV)