Uniform Fee Structure For Private Medical Colleges In Kerala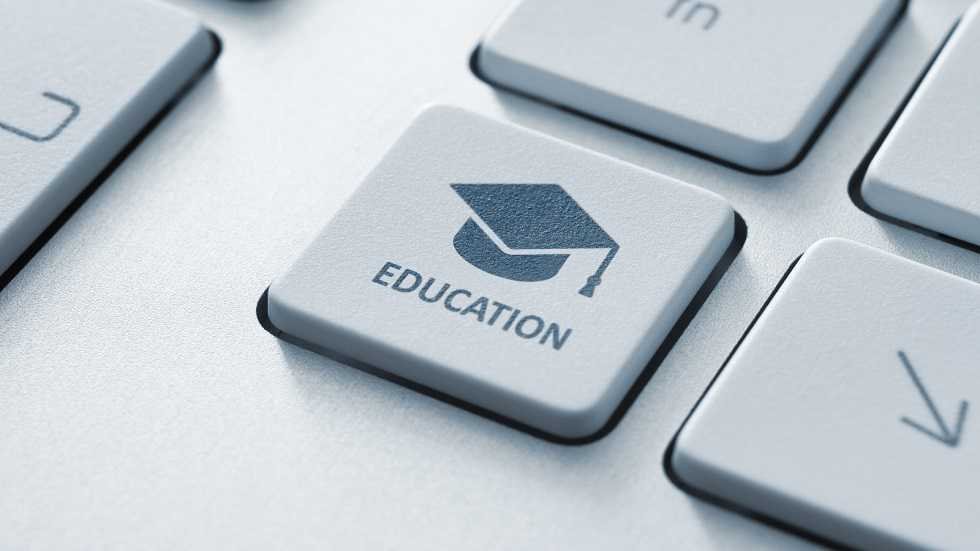 In the past students did not have access to private medical colleges in Kerala due to their non existence. From 2002-03 onwards a number of private medical colleges came up with 50% low fee slab for poor students. But this could be carried for long. A two decade old constructive action has come to an end. There will be no subsidy for admission in private medical colleges of Kerala. This means economically weaker or poor students would have to cough up more for admission in medical colleges here, shattering their dreams of becoming a doctor.
This year onwards, the government has decided to have a uniform fee structure in all private medical colleges. A provisional ordinance has been already brought out which is supposed to be cleared in the assembly session, making it a law.
The uniform fee in private colleges will be Rs.5 lakh, as per the ordinance; except in 15% seats of the total seats allocated for Non-Resident Indians (NRI), where the fee will be capped at Rs.20 lakh. The fee for post graduate studies in medicine has also been increased from Rs. 6.5 lakh to 14 lakh. This will force the poor students to pay four times more fees as compared to last year. The annum fee was fixed at Rs.25,000 or Rs.2.5 lakh—depending upon where the student stood in the merit list and certain reservation criterions—under the 50% seats reserved for affirmative action. On the other side, the move has slashed fees for the well to do category. If last year the private managements were charging Rs.11 lakh in the rest of the seats they can fill up on their own, and Rs.15 Lakh in the NRI quota, they can only charge Rs.5 lakh and Rs.20 lakh now.
This contradicts the Marxist's government's move in Kerala, who had resorted to violent street protests violent street agitations, mainly by the student outfits like Student Federation of India (SFI) for subsidies in medical colleges of Kerala. This has led private managements to give in to government overseeing in the 50% of the seats, even though they had a free hand in deciding the fee and allotment process in the rest of the seats.
It'll Bring To End The Provision Of Subsidized Medical Seats
Health minister K.K. Shylaja was unavailable to comment on this new development who had earlier vented het anger on the disruptions caused due to the recent Supreme Court order, making NEET (National Eligibility Entrance Exam) the necessary route to traverse for admission to medical seats.
The NEET order gave the state government-appointed committee the power to take charge of the admission process and fee structure which was not in favor of private colleges in which they were unwilling to give a respite in fee to low-income students. K.K. Shylaja said her department was asked to discontinue the four-tier fee structure post the NEET order, as it could lead to legal trouble.
But this government argument does not any value when we look at the active process of admission in states like Karnataka similar to that of Kerala and is moving ahead even after the NEET order. In the present academic year, 40% of the total seats in Karnataka have been earmarked for the poorest students at Rs.77,000 per annum as fees. Still the management has a free hand in charging for the rest of the seats, and they are at a higher price than Kerala—ranging from Rs.22 lakh to Rs.41.98 lakh per annum depending on the college—as per the website. Yet, no legal battles have come to fore in Karnataka.
KSSP say the fee regulatory committee which was appointed by the present government, suggested for Rs.5 lakh/annum fee by taking an average of previous year's total fees, which is not a good way to decide for such an amount. According to an analysis done by KSSP president K.P. Aravindan, the total expenditure of a private college with 100 students might be well below Rs.1.5 lakh/student/annum. This goes to suggest that the present fees can be much below the Rs.5 lakh mark, since education institutions have no right to profit according to Indian law.
Looking at the political angle of this situation, marginal increase in fees led to week-long street protests in the previous year, which is calm this year—although the main opposition party Congress, and SFI, have both raised objections.
Not Having Enough High Quality Researchers A Concern: Vice President
The Vice President of India, M Venkaiah Naidu said that not having enough high quality researchers and the declining number of students doing PhDs and entering research posts is a concern. While launching Krea University he said that a country as populous as India and facing innumerable challenges from poverty to environmental degradation simply cannot do without innovation.
While adding that universities should become hubs for innovation, the Vice President said that they must not become breeding grounds for resentment, frustration or discrimination.
A university should be a place of enlightenment, a sanctuary of positive thoughts and safe haven of wisdom and knowledge, he added.
A university should be a place of enlightenment, a sanctuary of positive thoughts and safe haven of wisdom and knowledge. @kreauniversity #KreaUniversity

— VicePresidentOfIndia (@VPSecretariat) November 18, 2018
The Vice President said that institutions like the Krea University with sights set firmly on the achievement of brilliance and distinction at the global platform must serve us in good stead in our quest for fast track progress and all round development.
Universities should be hubs for innovation, a safe space for future visionaries and entrepreneurs to sharpen their skills. They should not be breeding grounds for resentment, frustration or discrimination. @kreauniversity #KreaUniversity pic.twitter.com/I9WXmJAJ1j

— VicePresidentOfIndia (@VPSecretariat) November 18, 2018
He called for an impactful coordination of Public-Private Sector in providing such education system.
Government should play the role of a strong facilitator and others supplement government's efforts, he added.
Under such circumstances, India has to empower its institutions of higher education to live up to its aims of delivering world-class scholarship and education. @kreauniversity #KreaUniversity

— VicePresidentOfIndia (@VPSecretariat) November 18, 2018
Expressing concern that the
higher education system
in India still lags behind the standards of the world's best universities, Mr Naidu said that in 2018 too, no Indian university was able to secure a place in the
top 100 best universities
in the QS World University Ranking. American and European universities still rule the list, he said.
The Vice President said that Indian Universities face a number of problems starting from shortage of funds to inadequate number of teachers to falling enrollment numbers.
The profusion of more rewarding career choices, lack of adequate facilities for post graduate education and the retirement of the current generation of professors and teachers has created a staff crunch in our centers of higher education, he added.
Mr Naidu said that the demand for skilled manpower in India predicted to be 700 million by 2022 and India must equip the young and students with employable skills. Such steps would not only allow us to realize the demographic dividend but also help India become the 'skill capital' of the world, he added.
5 New Medical Colleges To Be Functional By 2019: JK Governor
The five new medical colleges are coming up at Rajouri, Doda, Kathua, Anantnag and Baramulla for which the Centre has sanctioned Rs 189 crore each.
In order to ensure that the five new medical colleges in the state start functioning from the next academic session, the Governor of Jammu and Kashmir, Satya Pal Malik has called for expeditious completion of all necessary infrastructural and other facilities.
Selected places:
The five new medical colleges are coming up at Rajouri, Doda, Kathua, Anantnag and Baramulla for which the Centre has sanctioned Rs 189 crore each.
Orders from the governor:
Malik has directed for fast-tracking recruitment of faculty and para-medical staff and completing all necessary requirements to fulfil MCI norms for formally starting the academic activities in these colleges next year.Reviewing the functioning of the Health and Medical Education Department, the governor directed Principal Secretary, Atal Dulloo to personally monitor the progress of these colleges and maintain close coordination with the Public Service Commission (PSC) and services selection recruitment board for early selection of all referred posts and putting up the requisite infrastructure in place within the set timeframe.
Principal Secretary, Atal Dulloo informed the PTI that necessary steps are being taken to arrange make-shift accommodation for these colleges before the visit of Medical Council of India (MCI) team in December.To overcome the paucity of doctors, he said 1,000 posts of medical officers have been referred to the PSC which are likely to be selected soon. Besides, 535 doctors have been engaged under the National Health Mission (NHM) in the far-flung areas to supplement the services, he said.
State Administrative Council's action:
The State Administrative Council (SAC) approved the proposal of the Health and Medical Education Department to grant extension in the joining time of 254 medical officers as a one-time exception.
MHRD Gives Approval For New Board Of Governors In IIMs
This has been approved under the IIM Act, 2017. According to MHRD, the entire process needs to be closed down by December 15, 2018.
The Ministry of Human Resource and Development (MHRD) has recently announced that all the 20 Indian Institute of Management (IIM) of the country will soon get a new set of Board of Governors (BoG) under the IIM Act, 2017.
The approval has been announced in yesterday's meeting after consulting with the Ministry of Law and Justice. The government has set a deadline, for the IIMs to constitute new boards, which is December 15, 2018.
Members in Board of Governors
The new Board of Governors will have three ex-officio members which are as follows:
Institute's current director
Existing representatives of the state government
Existing representatives of the union government
These members will then select a chairperson, following which, the BoG will co-opt five alumni members.
What after constituting boards?
On the completion of the constitution of the boards, the rules will be issued under the IIM Act, which would bring out the operational details more clearly.
Responsibility for the board
The newly constituted board will decide the fees for the courses and will also be in charge of creating the academic and administrative posts in the departments.
What is Indian Institutes of Management Act, 2017?
Indian Institutes of Management Act, 2017 was passed last year
According to the act, the Indian Institutes of Management are the institutes of national importance and can offer degrees and can further make substantial changes in their administration
The IIM Act is a historical step of the government which for the first time, provided comprehensive autonomy to higher educational institutions