342 Offers, Highest Package Of Rs. 35 Lacs Sum Up The Placement Season For IIIT Delhi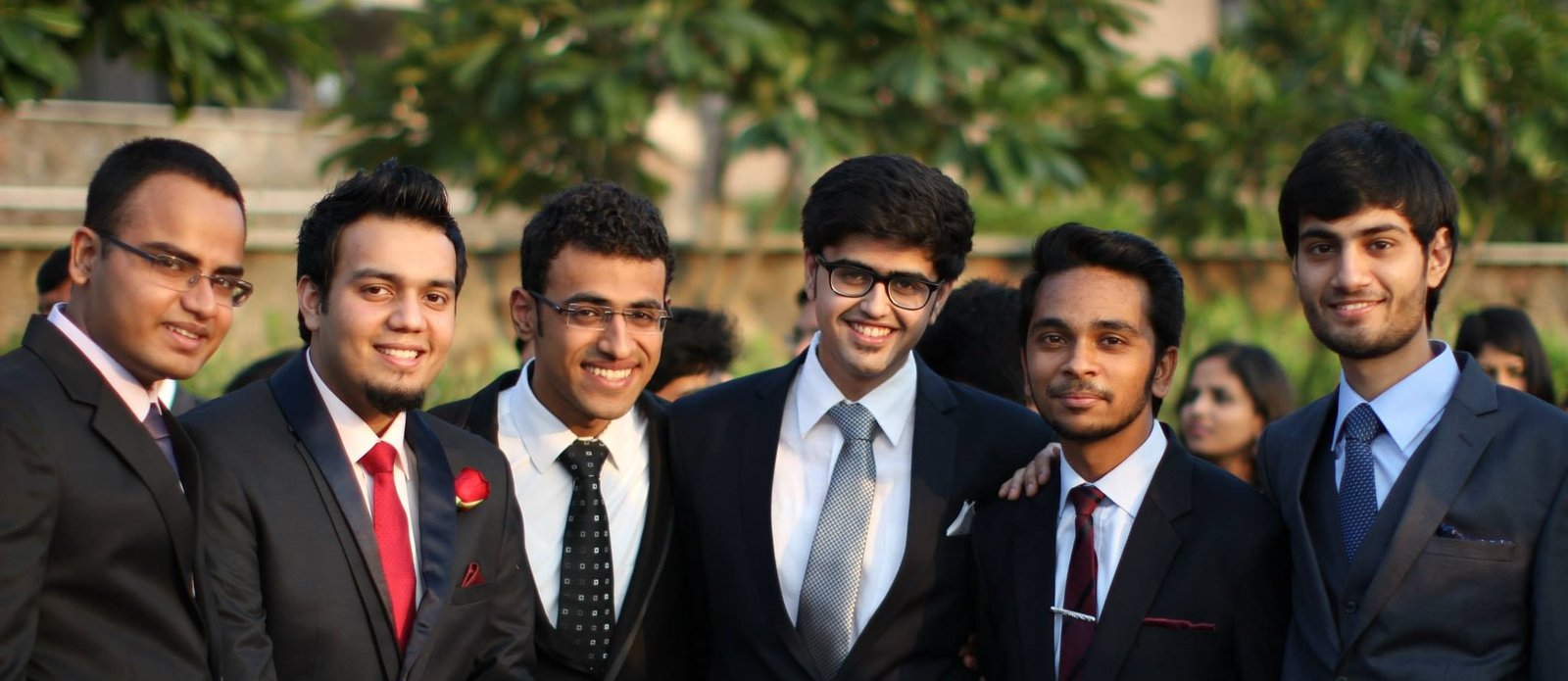 IIIT Delhi Grabs A Rich Haul Of Placements
Honors visited IIIT Delhi, once again. It was gratified with 342 offers for the excellent students it rolled out this season. These included 223 full time + 119 intern offers from 86 companies which is something to be cherished in times to come. The maximum lucrative package that set the pulse racing was of Rs.35 lacs and the average compensation stood at 12 lacs per annum which brought the students into festive mood. Prominent recruiters like Google, Amazon, Directi, IBM Research, Sandisk, Qualcomm and Works Application graced the occasion.
The Indian Institutes of Information Technology (IIIT) Delhi witnessed another successful placement season. Its deserving students are ready to fire all guns as Software Developers, Research Engineers, Data Scientists, Design Engineers, System Engineers, Business Analysts and Frontend or Backend Developers to earn repute and accolades for themselves and the company. The average compensation offered to the students this year stood at 12 lakhs per annum.
The Director of the institute, Mr. Pankaj Jalote was all praise for the successful students. He expressed his happiness and pride on the achievement that the placement team garnered in the institute's favor. He said that the highest offer of Rs. 35 lacs offered by Works Application is a testimony of our quality output.
The students who were a part of the placement process had to clear two rounds of selection criteria. In the first round, about 102 companies interviewed the participating students, under different parameters. In the second round, in an endeavor to win some of the best students, more companies joined the race. They included "Big 4" Consulting Groups, reputed name in their domain. Qualcomm took home the best chunk to lift the company to immeasurable heights, though it visited IIIT Delhi for the first time. The reason being, 32 whopping offers (14 intern offers and 18 full time offers) for the deserving students, giving a happy ending to this year's placement season of the institute.
Bloom Your Creativity With Bloom's Taxonomy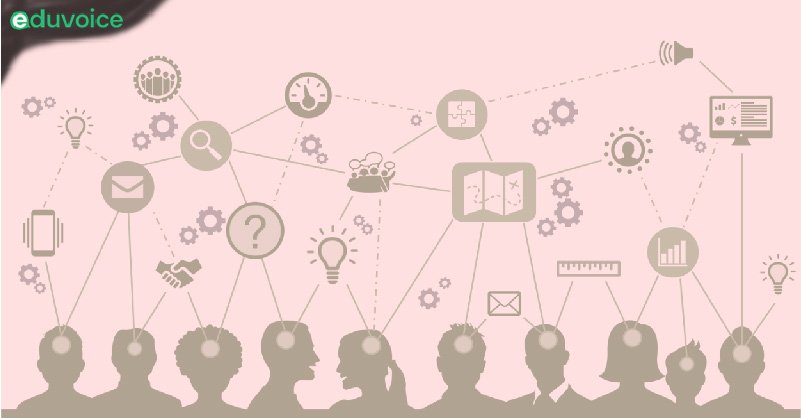 Education is one of the basic indicators of the prosperity of any social group. Connotations of the development process of any nation have historically focused on the improvement of standards of living people through activities leading to economic improvement. In this effort, education, in general, and science education, in particular, have attained high importance. Today we are seeing a lot of educators are making reference to Bloom's Taxonomy. In 1956, Benjamin Bloom published a framework for categorizing educational goals: Taxonomy of Educational Objectives, popularly known as Bloom's taxonomy, this revolutionary framework has been incorporated by school and higher education educators in their teaching method.
Benjamin Bloom didn't anticipate inventing this doctrine. When he started developing his taxonomy of educational objectives, his main aim was to locate a common language that educational measurement connoisseurs could use to share findings and exchange test items.
Bloom taxonomy emerged from a series of informal discussions with his friends started at the American Psychological Association in 1948. During that period veterans enrolled in college graduated with more than just lower-level factual knowledge. Educators started considering assessment. Bloom tried to share ideas and test evaluations. Bloom identified four principles that eventually led to the development of the taxonomy. Categories should:
• Be based on student behaviors
• Show logical relationships among the categories
• Sheds a light on the modern understanding of psychological processes
• Describe rather than impose value judgments
The highest three levels of learning according to Bloom was Analysing, synthesizing and evaluating & The lowest three levels were knowledge, comprehension, and application.
The new version of Bloom's Taxonomy has been converted from noun to the verb forms. Originally, Bloom's cognitive taxonomy was one dimensional but with the addition of products the Bloom's taxonomy becomes a two dimensional one. The revised Bloom's taxonomy places stressed upon its application as a tool for the curriculum planning, Instructional delivery, and assessment. The new taxonomy is the biggest asset and is a sign of profound thinking and is perhaps more accurate.
Today it has become part of the language of teaching. Educators mainly talk about"lower-level "questions. According to them the hierarchy which puts knowledge at the bottom especially knowledge-based questions, especially via recall and retrieval practice are not so productive in nature.
In other ways, you need to teach a lot of facts to instill and reinforce knowledge enough to store it I long-term memory. or you can try them at the beginning but is going to be fruitless. Knowledge followed by recall and retrieval practice is the prime precondition
It was initially set apart in three domains
•  The Cognitive– knowledge-based domain
• The Psychomotor– skill based field which is also known as KSA (knowledge, skills, and attitude) or ASK (Attitude, skills, and Knowledge)
The cognitive domain includes knowledge and the development of intellectual skills (Bloom, 1956). This endorses the recall or recognition of specific facts, concepts, and procedural patterns that serve in the empowering of the intellectual abilities and skills. There are six major categories, which are stated below, initiating from the simplest behavior to the most complex.
According to the process one needs to master in the first one in order to go to the next one.
Knowledge
The knowledge level, which is slated at the lowest level of the hierarchy, is defined on the basis of retrieving previously studied material. It often includes key terms, repeating something seen or heard, listing steps in a process.
Comprehension
Comprehension serves the largest category of cognitive skills and abilities. The key proficiency that can be learned at this level is processing new information.
Application
At the application level, a learner should have reached a position to solve a new problem by applying information without having to be assisted. At this level, learner requires to interpret information, demonstrate mastery of a concept, or apply a skill learned.
Analysis
At the Analysis level, learners should have learned to recognize relationships among parts. At this level of the hierarchy, learners are requiring to learn to differentiate, contrasts and compare, criticize, or experiment.
Synthesis
At the synthesis level, learners yearn for creative behavior as learners produce newly constructed and, many times, unique products. At this level of the hierarchy, learners are requiring to create a plan, propose an innovation, design a product, or organize information.
Evaluation
At the evaluation level, learners learn to make judgments about value. At this level of hierarchy learners are required to measure, value, estimate, choose, or revise something, perhaps information, a product—or solve a problem.
The next sphere of learning is effective which speaks about growth in feeling and emotional area. They are in sync with affective is valuing, internalizing, responding and receiving phenomena.
And the third and final sphere of learning is psychomotor which refers to the physical skills, the categories adapt to psychomotor skills are adaptation, origin, perception to name a few.
 Bloom Taxonomy in its various forms represents the process of learning. It has been classified in some case like the Three Story Intellect (Oliver Wendell Holmes and Art Costa), but it still essentially represents how we learn.
Prior understanding a concept, we need to remember it
Prior to applying the concept, we must understand it
Prior to analyzing it, we must be able to apply it
Prior to evaluating its impact, we must have analyzed it
Instructional object analyzing or learning objectives are statements which determines what learners will be able to achieve after completion of a unit of instruction. They help us to decide what learners should learn and how we will know whether they have learned that content. Whenever we write any content, at the outset, we write these objectives to guide the design of the instruction.
These objectives can be aligned with educational outcomes. Suppose that a University is planning to start a training programme to improve the creativity of their students. If the students meet only lower- level objectives, their skill is unlikely to innovate and improve. They might be able to learn a few things about creativity, but to do their job effectively, they must develop the higher order skills to plan and design any new thought.
The significance of Bloom's Taxonomy lies in its verbs. The verbs associated with each cognitive level establish learners can do to demonstrate what they have learned. The secret of this level is to select verbs that correlate instructional goals with content and assessment. Suppose a university develops a program to improve facilitators skills. If the learning objectives are "List the steps in the methodical process" and "Define training," the program has a fatal flaw: its objectives are limited to the knowledge level, but its aim includes mastery of higher-order skills that participants may not have learned or practiced. If the objective is limited to the knowledge level and participants must turn to higher-order skills to show mastery.
But there will always be a debate, some will say that you do not require all the stages for each and every task, some will argue about the necessity to reach the apex level for all activities. This should be left to the individual choice. Before we create anything, we must have remembered, understood, applied, analyzed & evaluated.
Implications
Educational implications of Bloom's Taxonomy include the following:
Bloom's taxonomy provides a universally effective strategy for delivering all type of content to impart learning.
The taxonomy assists teachers to make decisions about the classification of content.
Bloom's taxonomy also helps educators to map content tasks that students need to perform.
Bloom's taxonomy guides educators to instill higher levels of thinking process for critical thinking or creative thinking.
By facilitating taxonomy, a teacher develops questions or projects that require the development of cognitive thinking and reflection from the knowledge level to the evaluation level.
An educator or a syllabus designer designs a curriculum as well as classroom assignment using Bloom's taxonomy to advance the learning process from recalling learning materials to a higher level of thinking.
An educator motivates the class by assisting his lectures based on Bloom's Taxonomy.
A Teacher's Role
The role of teachers everywhere is to guide their students to not only learn basic information but also to them improve cognitive ability. In other words, educators want to help improve their students' ability to think. They should never promote students to just memorize information. After all, memorizing something is not the same as thinking or understanding or creating any new thing. Helping students to improve their thinking skills isn't easy, but educators can follow
Bloom's Taxonomy to help us reach our goal.  Teachers can follow Bloom's taxonomy by asking questions and delivering assignments that directly correlate with specific learning objectives in each stage of the process, formulating the objectives clear to the student.
Bloom's Taxonomy can benefit not only academia but also workplaces. From financial models to optimization, students should be nurtured and encouraged to create new ideas. Tonnes of group activities and team-work can promote the exchange of ideas and brainstorming.
Follow this model in the everyday task you undertake and let your hidden talent bloom!
Explore The Use of Technology In Education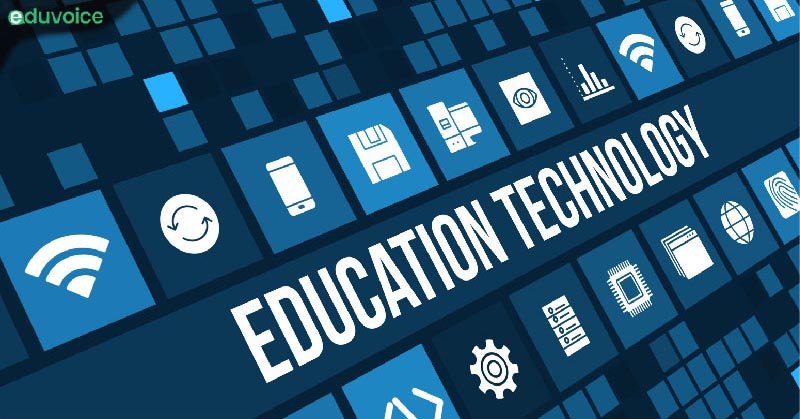 Stephen Hawking once proclaimed, "Success is creating AI would be the biggest event in Human history".  We all know that the use of technology in education has taken the world by surprise and a whole gamut of education policies is on the verge of getting revolutionized. Today many higher education institutions are employing technology in their curriculum. Technology in higher education is bringing people together to discover and share information and knowledge. The traditional paradigm in which assignments were given out in class, written on paper and discussed in a classroom has become more flexible than ever before. The Internet, social media, Artificial Intelligence (AI), machine learning (ML), bots and data science have become the buzzwords and have revolutionized the way we deliver a lecture and communicate with our students. We can say that the biggest of each technology in higher education lies in bringing together the students of all ages to help them with all type of assignments.
Artificial Intelligence (AI) concerns the use of computers to imitate the cognitive functions of the human brain to carry out tasks in an "Intelligent "manner whereas Machine learning focuses on the ability of machines to decode data and learn for themselves, modifying algorithms s they process information they are receiving. In this digital era, opportunities for education are available like never before. Teachers are using online tools which are empowering students to facilitate their education pattern. The positive sides of the use of technology in education are profound. Technology is changing the paradigm of higher education. Let us demystify the positive sides of using technology in higher education:
From the laymen users to business, almost everyone is part of the online education ecosystem.
Now, the term, "social media" implies that we can amalgamate socializing and networking online through words, pictures, and videos.
It acts as two-way Interactive discussion which brings educators and students together to discover and share some information, interests as well s ideas.
Students can post homework, questions and get instant feedback from other students and teachers.
Teachers can inform students about upcoming events and schedules.
Live chat features allow teachers to communicate about a specific issue.
Virtual discussion about topics from class can be established.
The use of technology in education can be employed as a motivating tool to foster students' participation in the learning process.
students can be exposed to the various tools to foster the education pattern.
AI can play a pivotal role in better connecting education systems and job markets which can assist people to find work that is relevant to their skills or preferences and eliminate the cost of human resources management, including recruitment.
Intelligent Tutor Systems has been designed to help in feedback, explanations and timely guidance and can facilitate productive learning behavior's, such as self-regulation, self – monitoring.
Mobile learning is the delivery of electronic learning materials on the portable computing device to allow access from anywhere at any time.
AI and ML are playing a significant role in the field of adaptive learning, recommendation engines, and analytical learning. The implementation of AI in education and stepping the right foot forward will take Indian education to where it should be. Beyond the classrooms, educators are increasingly using technology to connect with the person in meaningful ways. Implementing AI, bots and data science can open a new nuance of professional development that's more relevant in today's communication scenario. A multitude of technology devoted to education also has uploaded across the education landscape. teacher tube has enabled real-time content creation and project collaboration.
Read Also; How To Create Google Forms? 6 Ways To Use Google Forms for Teachers
Today many higher education institutes are embracing technology in education for Higher Education.
Some of the benefits of the use of technology in education are:
Recreates classroom environment
access to rich educational resources
enable manifestation of placement and soft-skills training
commitment to improving the quality of professional learning through distance mode
Academic mentor chats can foster the University faculty to interact with a student and clear his/her doubts.
Through Dashboard students can now track further progress and keep a track on what has been read and what's remaining.
Youtube and PPTs can foster and hone individual skills.
The use of technology in education can in fact both widen and reduce access to education. technology can be used to deliver training right to the workplace, by embedding training in computer applications, by enabling just in time or on-demand training, and by bringing experts to form any corner of the world in front of the target groups. however, a university requiring all students who cannot afford a computer, who are not skilled or confident in using a computer, or who cannot get internet access where they live. However, ICT is getting more popularity in HEI's because of it
foster access to education and training
improves the quality of education
reduces the costs of education
facilitates real-time education
Synchronous technology is also gaining popularity in the use of technology in education. Technologies that students can access at any time sometimes called synchronous technologies.  Synchronous technologies include computer conferencing, the World Wide Web, and CD-ROM etc. many higher education Institutes are launching their own TV channel to transmit educational programme.  they are employing experts for the production of course materials, TV production, multimedia production, IPTV, web-based learning and Audio.
Open Educational resources, a term coined by UNESCO in 2002, refers to the "open provision of educational resources enabled by information and communication technologies, for consultation, use, and adaptation by a community of users for non- commercial purposes. OERs can create provisions for collaboration and cost saving. they include open content, as well as software tools and standards: course materials, modules, textbooks, software's or techniques used to support access to knowledge.
Also, Read; Three Things To Make A Good Teacher
According to Woodruff and Mosby, interactive video is an effective method by which we can deliver information to remote educational settings. Interactive video supported by video, audio, graphics, and animations can foster technology in higher education. the video compression process reduces the amount of data transmitted over the lines by transmitting only the changes in the picture. it is attractive to the administration for several reasons. It can facilitate education to those residing in remote locations and cannot attend the university; it also helps students who need special care. For the Instructor, interactive video can be fruitful because it facilitates real-time or synchronous visual touch between students and the faculty.
How technologies can help teachers of HEI's
they can mediate computer knowledge to benefit their learners
It provides new stimuli, activates the learners' response
It provides opportunities for instant feedback
It can make lessons more interesting and captivating
can motivate students to create
With the advancement and awareness in the information and communication sector, there is a continuous spurt in the demand of technology, in the day to day learning sector. In this era, technology has become viable for every individual as it helps, right from booking a travel ticket or a movie ticket or even for banking transactions. The use of technology in education has facilitated provision for effective learning scenario where teachers and students can interact in real time. This is especially significant in countries like India, where access to education is limited by factors such as lack of infrastructure facilities, geography etc. The technology enables co-sharing of information such as classroom lectures, presentations, and handouts among different institutions.
The use of technology in education is going to play a vital role in the growing proportion of higher education. This will shape the behavior of institutions, teachers, and students. Corporate profiles of Institutions are evolving fast, faculty members are shaping up differently and students are warming to the idea of learning anytime, anywhere.
Modern educational institutions are on the leading edge of  emerging educational technologies equipped with 21st centuries state of- the- art classrooms equipped with the requisite audio, computer systems, video components, interactive whiteboards, custom designed smart podium, microphones, student response system, LCD projectors, online media, etc. to offer students an array of cutting-edge education they deserve. Customized forms of software in the form of learning management systems (LMS) are used to stimulate classroom settings and facilitate academic interactions.
Read Also; Will Facebook And Google Be Your New Teachers ??
The digitally enabled wired and wireless knowledge, training, and delivery platform facilitates instructors to use multi-media contents with animation, audio, video, and other presentation tools to enhance their learning process. Virtual classrooms can now arrange teacher-student meets anywhere in the world for an online interactive class. This enables one to establish synchronous communicate using audio, video, through text chat and to share presentations, documents, images on an interactive whiteboard. The process of teaching in virtual worlds mirrors other emerging technology. Educators need to use the technology to build their expertise. They must garner support from the higher authorities and create an engaging professional development course that will focus on virtual worlds.
Undoubtedly, the use of technology in education is likely to require quite meaningful pedagogical techniques from conventional classroom teaching. This may take some time to devise and disseminate properly. Meanwhile, it is necessary to be proactive and to establish a stronger understanding of future learning needs and future learning scenarios. Finally, technology can never be a substitute for good teaching. In fact, even the most cutting-edge technologies will seize to surpass the proficiency of a knowledgeable and skilled educator.
Will Facebook And Google Be Your New Teachers ??
In the rapidly growing environment even education has taken on new roles and it is vital to understand its future in India. Today while technology has become core part of every sector, Social media's importance has gone on to take a completely different role reversal. Education sector has in fact taken on a different facet of social media for itself. Today the role of Facebook and google has shown its importance in education sector too even on the verge of replacing traditional methods.
FACEBOOK : more than a friends book, it's a teachbook too now
In this modern technology connected world, Social media and especially Facebook is part of our day to day life. And with new technology coming out each day, A lot of business prospects have shifted their horizons on this network. Digital marketing backing up their future.
A lot of small business find themselves struggling with this. And Facebook as always is ready to be the savior and connect people with the new tech courses. Facebook has collaborated with Community colleges and come up with a new curriculum that focuses on new technological courses. Facebook also announced it's partnerships with two-year Institutions.
And let's not forget the previous initiatives by Facebook to teach the world. In 2015, Facebook started it's online teaching courses namely Blueprint for free which also gives a certification of the course. Recently, Facebook is also testing new reforms and if successful this program will ensure that anyone on the social media platform can start an online teaching course. For this, they are also in talks with Udacity, the worldwide platform known for its varied online teaching courses.

GOOGLE: Are you on this course-era?
If you need any information, the first thing you do is you GOOGLE IT! And just like everything else,Google has a solution to this problem too. Google is here to educate us about the amazing new packed courses it has come with its new partnerships.
At the beginning of 2018, Google with Coursera, an online teaching platform with 2500+ courses and over 30 million users came up with new IT courses. And to take these courses you don't need a tech-savvy background.
The Courses will be looked by the Google IT course developer team which is made from the experienced IT professionals who will be responsible for making these courses approachable, interactive and have created as well as dynamic content.
Google also launched a new program called "GROW WITH GOOGLE", an initiative that will help the new services, product, businesses, and people grow while Google assists as always. The IT support Professional certificate is part of the program.
Google recently also announced its partnership with the Udacity and Pluralsight to offer free career and tech-related courses to everyone despite them being a graduate or not or mid-professionals.With the new times, Education and work are merging together. People want jobs as soon as they graduate. And always thrive for better and technology is a key to success in this 21st century.
So are Facebook and Google taking over the Education sectors too? Well, when asked the answer to this question was provided very vaguely. For now, Both Facebook and Google are helping people apply technology to education and help them grow mutually. So what's stopping you now? Go get your Certificate
Right now!