Game of Thrones –Now a UK University Course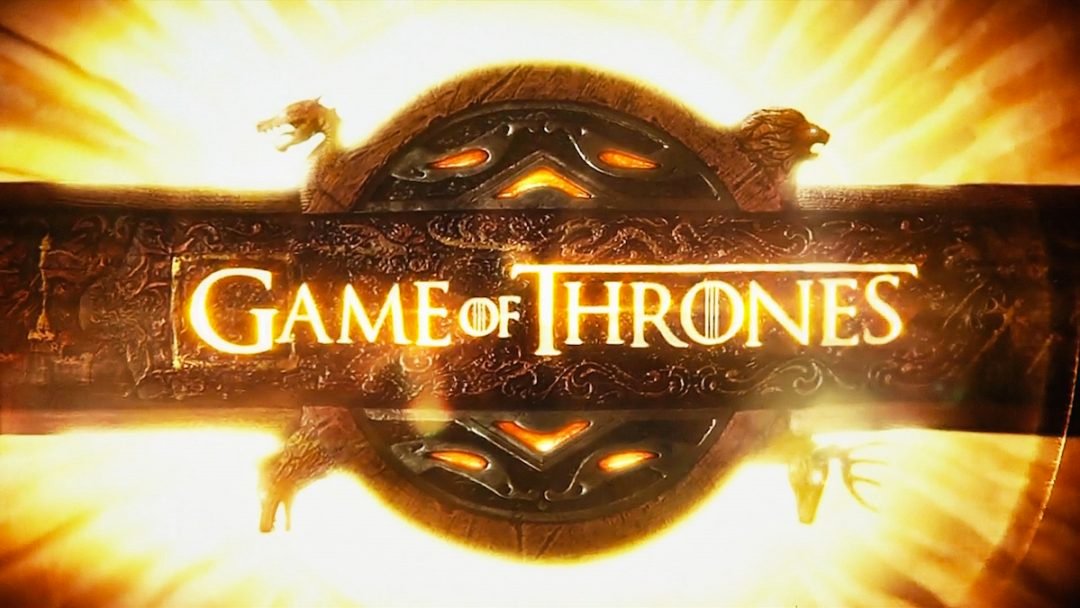 Now the young generation has another reason to get obsessed with the popular fantasy TV series Game of Thrones. Well, a university in the U.K. is offering a new course based on the series famous as GOT.
Exploring tales of struggle & conquest
The course has been named 'Game of Thrones and Philosophy: Politics, Power and War.' Over two six-hour sessions, John Donaldson from the University of Glasgow will introduce key philosophical principles by using themes from the show. The students will explore philosophical ideas embedded in the show's tales of struggle and conquest. These include the nature of political authority and legitimacy, game theory and war theory.
The Three Theories 
Mr. Donaldson He hoped this new course will also be popular with students and newbies alike, "We will use important scenes from the show to introduce philosophy. The first thing we will look at is game theory which was huge during the Cold War in the 1960s. Russia and the U.S.A. used it in regards to their nuclear weapons." Game theory was used by both countries during the Cold War, believing that any move, offensive or defensive, would be a mistake.
"The other two areas we will look at are political legitimacy and war theory. The first looks at the right to a throne. Philosophers look at anyone's right to govern by discussing possible scenarios," Mr. Donaldson said.
Mr. Donaldson further explained,
"The final part is on war theory. In Game of Thrones, there's always a side that believes it is justified in attacking while the other side thinks otherwise. We will look at the argument from both sides while using one particular scene."
Mr. Donaldson expertise is in running animation or TV based courses like — Examining the virtues of Homer Simpson, a popular animated character; 'D'oh! The Simpsons introduce philosophy' and an introductory course to philosophy based on the Star Wars series
Mobilizing Nudges For Vibrant Academic Learning Students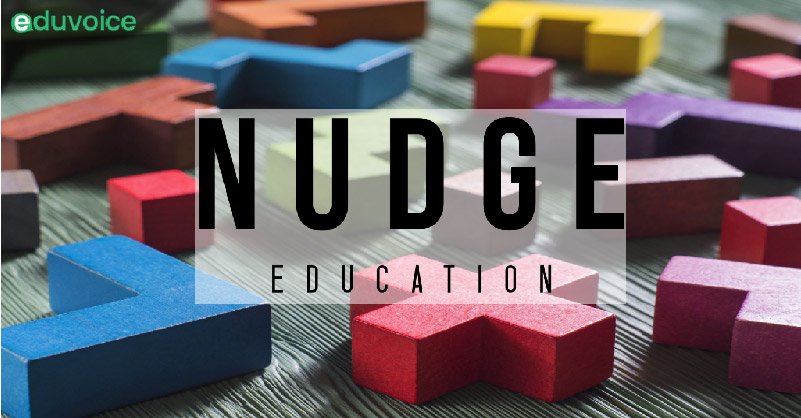 Education is one of the basic indicators of the prosperity of any social group. Connotations of the development process of any nation have historically focused on quality education. Education systems in the schools need to readjust their curricula as well as teaching methods to prepare minds for solving problems. But changes do not happen in seconds. Instead, change arrives gradually over weeks and months with the assistance of many "nudges" to keep it moving in the proper direction.
Nudges are little activities you can apply in the classroom that helps in enhancing the overall experience and carry all your students to a place which is academically and socially viable. Education, in general, has benefited tremendously from these nudges.
In the 21st century, it has become quite clear that the ability to cope with rapid changes in the education system is the primary measure of success. The role of a student has transformed from a mere 'learner' to an 'assimilator' of information. The role of a teacher has also changed.
Here are some tips to use nudges in a better way.
More Visual Instruction

If you need to convey long and complex instructions to your students, the best way is to write them down visually where the students can easily visualize them. Writing things down is a better idea to nudge your students in the direction of easy-to-understand.
Automatic text messaging services

This is the best way to keep students and their families involved. You can easily push out information and updates easily. This can easily turn in to a great motivational tool for students who needs a little bit of nudging to study.
Personal Phone calls

The best way to motivate your students is to give him/her a phone call. Every student desires to get appreciation from their teachers. So, the teachers can give a call to their high –performing students to recognize their hard mettle and to appreciate their family members for supporting. This is a good way to build goodwill. Furthermore, a call to a demotivated student can also bring oodles of joy and motivation to him/her.
Keep stationery items ready

As a teacher, you should keep an ample amount of pens, pencils, erasers, paper, etc. in a handy and accessible location. Sometimes it happens that a good instruction gets interrupted when a teacher needs to assist a child to get a minor school supply. If you have enough stationary items stored in an accessible location, you can easily instruct students to get them for there. Thus, classroom instruction time will be saved.
Give extra time

If any students need help after school, whether it's a major or a small help, make a point of seeing them. These students appreciate the attention of a caring adult.
Social media

The advancement of social media has been quite noticeable in the modern education world. In fact, it is not a secret anymore that the majority of Teachers and Professors highly appreciate the power of these tools which has the ability to engage, motivate as well as to involve the students into deep thought and sensible discussion. Following are the ways in which social media can help students and teachers in Education.
Students can post questions and get feedback from other fellow students and teachers.
Teachers can inform students about upcoming events and schedules.
The teachers can create a list resourceful links for students to use in assignments.
Live chat features facilitate teachers/parents to communicate about a specific issue.
Virtual discussion about topics can be established.
Social media can be employed as a motivating tool to foster students' participation in the learning process.
Students can be exposed to the various tools to aid in the education process, whether they are traditional or cutting-edge, Students need to nudge regularly so that they can accumulate information from many sources- print source, experts in person and online and fellow classmates.
These nudges are required to reach the target groups with limited access and to promote the opportunity for lifelong learning. Now, we will shed a light on the important reasons behind the success of nudges.
Read Also: Faculty Shortage In Indian Universities Are Now Permanent
Simplicity:

Each nudge comprises brief and direct instructions so that the students don't misinterpret. The whole process is so simple and yet effective.
Proper Scheduling

These nudges can help students to schedule duties and make long-term plans. With the aid of this service, they cannot forget to submit the assignment on time.
Student Support Service

Students who are coming to the college campus from smaller towns and lower-income families should be provided with full support to help them go through the hard times. With the help of these nudges, they will be reminded about the yearly renewal, course registration, and other administrative procedures.
Read Also: Cloud Campus: The Future Of The Indian Higher Education
Orientation

Besides helping in the administrative procedures, the text message nudges help young people to find the right classroom. These nudges facilitate student in finding the right thing without squandering any time.
Motivation

Last but not the least why nudges are so successful. Many students often feel de-motivated and disoriented due to the huge curricula. Motivating and encouraging messages to help them to find the right balance and inspire them to take positive action like attending the lectures or joining a local sports team.
To sum up, these nudges focuses on the removal of many restrictions and rigidities in opening the doors of education for the needy learners. They can facilitate in boosting academic performance, particularly students belonging to rural or low-income families. The effective use of nudges can foster the quality of learning and the smooth functioning of higher education. The instructors must plan ahead, be highly organized and communicate with learners in new ways. Although it will take a few more years to recognize the real worth of nudges in improving the academic performance of students. To keep pace with changing times, the academic nudges must be included to achieve excellence in quality management. The use of nudges for improving academic performance plays an important role in both the development of logical and analytical thinking.
Best 20 Inspirational Quotes For Teachers 2018
Your job as a teacher is to inspire your students. But that leaves you asking one important question: who's going to inspire you? We've created some Inspirational Quotes for you to save on a lackluster day. Whether you've had a tough week, a long semester or just want a little inspiration, these 20 quotes are here to help to help you fall in love with teaching again and remember why you started in the first place.
"Better than a thousand days of diligent study is one day with a great teacher."- Japanese proverb
"What we learn with pleasure we never forget."- Alfred Mercier
"The beautiful thing about learning is that no one can take it away from you."- B.B. King
"When educating the minds of our youth, we must not forget to educate their hearts."-Dalai Lama
"A good teacher can inspire hope, ignite the imagination, and instill a love of learning."-Brad Henry
"The future of the world is in my classroom today."-Ivan Welton Fitzwater
"Don't judge each day by the harvest you reap, but by the seeds you plant." –Robert Louis Stevenson
"Learning is a treasure that will follow its owner everywhere." –Chinese proverb
"It is the supreme art of the teacher to awaken joy in creative expression and knowledge." –Albert Einstein
"Education is the most powerful weapon which you can use to change the world." –Nelson Mandela
"If you are planning for a year, sow rice; if you are planning for a decade, plant trees; if you are planning for a lifetime, educate people."- Chinese proverb
"Education is not preparation for life; education is life itself." –John Dewey
"A teacher is one who helps others and influences lives forever"- Catherine Pulsifer
"Successful teaching is about shaping the information flow so that the student experiences it – moment by moment – at the right level of difficulty."- Fiona McPherson
"A good teacher is a good student first. By repeating his lessons, he acquires excellence."- M. K. Soni
"Teaching is the one profession that creates all other professions"- Unknown
"If someone is going down the wrong road, he doesn't need the motivation to speed him up. What he needs is education to turn him around"-Jim Rohn
"The mediocre teacher tells. The good teacher explains. The superior teacher demonstrates. The great teacher inspires"- William A. Ward
"It only takes a flicker to ignite the fire of inspiration. In the classroom, teachers bring ideas to life not just by sharing—but by encouraging imagination. And there's no telling what a child's mind can imagine"- Unknown
"A good teacher is like a candle—it consumes itself to light the way for others"- Mustafa Kemal Atatürk

What quote inspires you?
Okay, you've seen our 20 most inspiring quotes for teachers. Now think about what inspires you and Leave your comment which quotes you like most. like our facebook page and subscribe us for more stories.
Three Things To Make A Good Teacher
---
—– NAAC ACCREDITED A GRADE  —–  
DIRECTOR, ECOSYSTEM FOR INNOVATION AND ENTREPRENEURSHIP (EIE)
(an SGVU  initiative to promote Innovations and Entrepreneurship)
Principal, SGVU Academic Staff College (GV-ASC)
Professor and Dean, International School of Business Management (ISBM) 
Suresh Gyan Vihar University Jaipur, India
---
Teaching is the best profession in the world because a teacher transforms an ordinary person into an outstanding citizen. The role of the teacher is very difficult to understand and also very challenging. Only someone who loves this profession would be able to do justice with the rising expectations. Being a teacher, I wish to share three fundamental principles, which can help in our transformation.
Don't Teach – Let them Learn

The overemphasis on teaching kills the opportunities of the transformation of students. Students wish to learn and grow and a teacher is a mere facilitator. It is the fundamental role of the teacher to kindle a desire to learn, understand the hurdles faced by the students and create pathways for learning. This learning may be the result of mutual learning. The good teacher may not be teaching, but creating an environment for learning. The mere presence of good teacher may kindle a desire to learn and students may support each other in the process of learning.
Convert Classroom into Learning Centers

A teacher converts a classroom into a learning center. Mere a building doesn't convert it into a learning center. The bricks and mortar present do not create an opportunity to learn. Students may end up feeling frustrated in a suffocating chamber. However, a good teacher can break this situation and convert this room into a learning center, where students are willing to learn something. Their willingness and their efforts to learn to create the required ambiance, which is further developed into an open forum for curiosity, inquisition, inquiry, discussions and information sharing.
Keeping the Slow Learners in Perspective

A good teacher has to address a variety of students. A classroom may contain 60 learners, but everyone is not learning at the same pace. Some of these are fast learners and they are able to grab the attention of the teacher also. They are able to increase the speed of discussions in the classroom and create a stimulus for fast-paced learning. The good teacher has to understand that there are also some slow learners. The art of teaching is to blend teaching at such a pace that there are opportunities for learning for both fast learners and slow learners. It is easy to teach to the fast learners. However, a good teacher is someone who is able to reduce the pace to the level of slow learners and enable them to come up to other students also.
READ MORE: Best Education System In The World
The art of teaching of the teacher should create an opportunity for learning for everyone present in the classroom. When the entire class is involved in the learning process, there is a true environment for learning. A new teacher generally tries to be very fast in teaching due to over-enthusiasm.
However, with the passage of time, the teacher realizes that true joy of teaching comes when the student at the bottom of the class emerges as the winner at the end. The transformation of an ordinary student into an extraordinary learner is the best reward for the teacher.