ENGINEERING : The Road Taken By Many Indians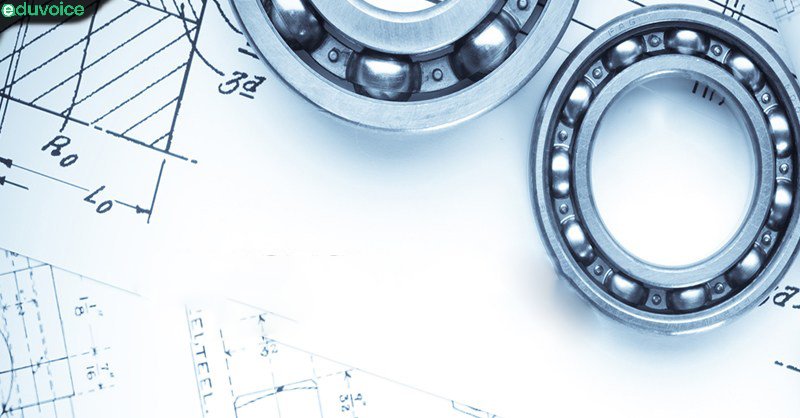 ---
Pro Vost at MIT World Peace University
---
If you are guiding someone or know someone who's going to pursue Engineering, then I'd suggest you take our advice. Read onto the recent Indian Engineering history and the employability of graduates in India.
Indian Engineers dates back to prehistoric times up to 6,000 BC where things like solar drying were used for agricultural commodities. Engineering in India is surely evident that the Indus valley civilization also had the best of engineers of their times. From Africa to Cambodia (Angkor Vat), evidence of ancient Indian Engineering acumen is even today available. Most Indians would want to believe and take inspiration from the characters in our revered Epics such as Maya (of Yudhishtir 's Mayasabha) and Vishwakarma (the Engineer of Gods). The Indian Engineers accomplishments are not only phenomenal but the world also admires our hard work, work ethics, and innovative ideas.
The wonderful metallurgy and architecture in the form of great temples, tombs, and other monuments is a testimonial to capabilities of Indian Engineers.  In the era of external rulers too, engineering in India engineering continued to thrive and to the great Shah Jahan building Taj Mahal, Indian Engineers have contributed a fair share to our world. Be it the bridges over the endless sea, Huge dams taming the mighty Brahmaputra, railway tracks reaching the remote hills to scientific accomplishments in the form of several Jantar Mantars across the country, these extraordinary engineers have done it all.
Historical perspective: Because we have a vast Indian history
Although the Europeans took great leaps through the 18th century and the foreign rulers made all efforts to leave the nation in a state of impoverishment and self-doubt, we still had our heroes in the form of Sir M Vishweshwaraiyah and others who helped independent India catch up with the rest of the world. The race to catch up made Engineering one of the two most coveted careers for Indian students.
The Indian Engineering students have been widely criticized for not willing to dirty their hands and lacking that experience, while their fundamentals have always been second to none making them sound theoreticians leading to being branded as book crammers.
However once hired, these students have always gone on to excel in their jobs, proving their worth and being admired for their lateral thinking ability and relentless hard work which mostly comes from Indian way of life and the Indian life challenges. India rode the 2K computer scare and the subsequent IT boom when all Engineers shouldered the worlds responsibility. Even after IT boom burst, Indian Engineers continued to support the back offices for world's best while the world continued to enjoy the talent at a very economical cost.
The employment boom resulted in a boom in Engineering Institutions who not only did not feel the need to innovate but when the employment in Industry tapered off became employers of its own product in large numbers. Even today our higher education institutes employ a substantial number of our own graduates. This blindsided not only our academic leaders and the general public but also our regulatory bodies. Quality of teachers and teaching philosophies have become a casualty leading to many problems including lack of industrial connect, poor preparations of graduates being blamed justifiably on poor curricula, poor infrastructure etc.
While the industry tried to adapt to modern changing times, the academia by far remained rigid withering in the onslaught of changed circumstances. The very industry which had employed millions suddenly found the going extremely competitive started demanding greater skillsets which could not be produced overnight. While some blame would have to be taken by regulators and system for rigidity making the change slow and at times impossible.
Recent times have envisaged autonomy bringing competent universities utilizing autonomy to innovate, whose fruits are yet to see the light of the day in large numbers. The time delay, however, has made us lose our advantage, while the rest of the world worked hard to gain a competitive edge. The only trump card that we Indians have right now is perhaps the demographic dividend advantage.
Despite this fact, the world in the current scenario needs plenty of well-equipped, talented graduates with the right attitude. The stagnating job opportunities for engineers in India, coupled with increasing costs of education is taking the shine off Engineering as a most coveted career.

Industry: The story of changing faces
The Engineering Industry is compulsively adapting to new paradigms and the result of adapting fast-changing technologies has seen a drastic change in the way an entire civilization used to live. This Technological plague is only kind to adapters and the fast changes in the nature of jobs and even the nature of industry have also affected the existing workforce.  The contiguous invasion of Technology has changed jobs and destroyed some, while the academia continued to create graduates using the old mold.
The industries from all over the world have irrevocably intertwined and the global industry as a whole has truly become the 'Vasudhaiva Kutumbakam,' (the world is one family). This not so gradual change in the industry coupled with exceeding competitiveness has prompted a sizeable set of challenges in terms of new jobs and job requirements. Where a promise of employability is the basic necessity for new industry ready graduates, evidently there is a dreadful lack of the same.

Academics: Strengthening the roots
From building tall Towers to humongous trees to strengthen them further it all comes back to their roots. And Academics plays a vital role in any students career. The state of Indian education is arguably mirroring the fate of the Engineering Graduates. The education sector has turned from a sector that focuses on nourishing the future of India to an industrial sector of society balking under pressure to sustain itself economically. The landscape is filled with many examples of failed institutions and some failing ones all due to inability to innovate or innovate fast.
The regulators and other stakeholders have indeed started many initiatives which range from kneejerk reactions to fundamental changes. In the melee that has followed, one of the welcome changes could be accountability and transparency in academic processes. The market forces determining the need for quality and performance.  Another even more important change has been reorientation from content-based curriculum to the outcome-based curriculum which has a built-in mechanism for continuous self-improvement.
The situation currently is like inbreeding, which leads to the deterioration of the resultant own DNA.  The emerging gap between the industry practices and the curriculum created and taught is waking up people at the helm of an industry that has been struggling with this newfound autonomy and responsibility.  Add to this a boundary condition of financial viability, it is becoming a heady mixture with a lot of churning yet to happen.
There is also an aspect of new jobs being created which is perhaps falling short of new graduates being added thus increasing the competition in the domestic market itself with ten folds. This is leaving a large number of unsuspecting graduates finding themselves ill-equipped to face the challenges of changing times and leading to talk of lack of skills or lack of knowledge or both. The graduate already out there are forced to reinvent themselves and many of them are paying the price for lack of hard work in many cases but also for lack of institutional follies.
There are many rays of light in the misty futures of our engineering graduates and an important one is the option of self-employment and start-ups are a new avenue to be ventured.

Engineering: The Current Scenario
The need to educate possible forty million students every year for higher studies does require a large amount of manageable infrastructure, which can only happen through a large number of institutions. The industry needs are required to be mapped directly on to outcomes expected from these institutions. The time lag in creating graduates itself may create a huge challenge of changing goal posts as a result of the technological invasion.
The education industry should focus on improving the chances of employment of these Engineering graduates by providing them the better facility and on-field training rather than woo more customers. The changing goal post is something, which even the industry is struggling to cope up with. There are examples galore of big players perishing without a trace.

Employability: The Rising Troubles!
The obvious elephant in the room is out. The main problem why the ratio of unemployed engineering graduates is increasing is also due to the quality of education these graduates are receiving. Despite some of the universities promising campus jobs, the graduates often land up working in these companies for only a year or two.  Those fit find greener pastures while others find themselves in a quandary and change professions. The fact that Engineers can move into many other professions easily is not to be misconstrued as a reason not to innovate education itself.
The Graduates should also understand the mix of knowledge and skills they need to develop and focus on building a strong base of knowledge invariants, along with some skills which are also technology independent. Other skills and knowledge that are technology driven need to be acquired from its source, the industry directly and that explains the importance of work experience themselves. The invariant knowledge examples are fundamentals that do not change and the only place where they can be learned is the institutions. During the time spent in the institution's Communication skills and Teamwork and leadership skills need to be honed as they will come in handy irrespective of time and space. Institutions, after all, must remain faithful to the pursuit of knowledge through research and individuals have the advantage to stop and digress.
India is a very diverse nation known widely for its culture, mythology and home remedies that our grandmother knows at the back of her fingers. It's famous for its broad Himalayan range, amazing coastline, varied cuisines and among everything for its Incredible engineers. The Indian engineers are the most determined species that has walked on the earth, never getting discouraged by the kinks in Employability of these Engineers. If the Indian Society as a whole unit works for a brighter future than India can one-day witness again when engineering is no more a risky career choice.
The call of the day is to make Engineers who are much more than mere Engineers say Engineers++.
Higher Education 4.0: Smart Pathways For Smart Future (Part 1)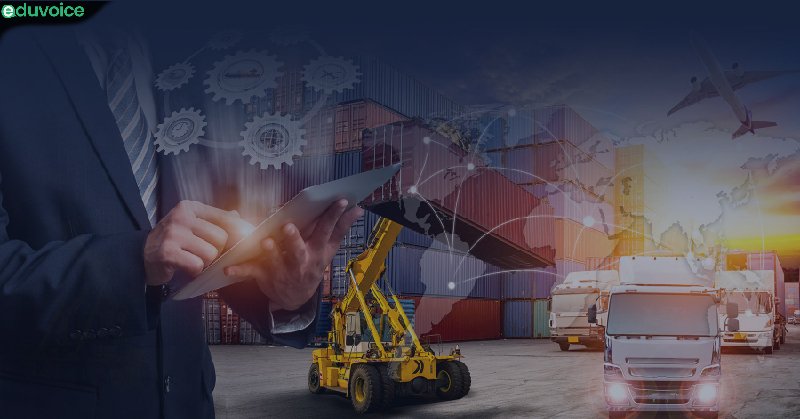 PART 2 Coming Soon Stay Tunned
The world is entering into the IR 4.0 (Industrial Revolution 4.0) & the higher education sector has to adapt itself to this challenging time through its preparedness to future-ready higher education, which is going to be 'Higher Education 4.0′.
Changing Times, Changing Needs.
  The higher education sector is going through unprecedented upheavals & transformations, which is technology driven. This sector is in its transition state, wherein HEIs are compelled to convert themselves to proactive partners of knowledge economy & knowledge society through innovation R&D.
The world is entering into the IR 4.0 (Industrial Revolution 4.0) & the higher education sector has to adapt itself to this challenging time through its preparedness to future-ready higher education, which is going to be 'Higher Education 4.0′. This trend is dismantling existing structures and constructing new once, which demands to engineer the system and human capital and all stakeholders. There are smart pathways & pitfalls for reaching to smart future of higher education, youth and society at large.
(Vidyā (Knowledge) is man's unique signifier, a secret treasure. It showers providence, fame, and delight. Indeed the guru of gurus, Vidyā (Knowledge) is a friend in foreign and. Vidyā (Knowledge) is God. Not wealth but Vidyā (Knowledge) is worshipped by the kings.
And so, one without Vidyā (Knowledge) is like an animal.
The world is changing fast with at an unimaginable speed, content, and design. The future of humanity and nature too is being re-engineered and re-shaped in most unpredictable manners and methods.
The heart of change at present and future has two threads: one is technology driven and the other one is nature or environment -driven. The heart of change is disruptive, dismantling existing mainstreams and creating new ones. The life of disruptive technologies is too short. The many marriages of innovations and disruptions, divorces and remarriages are posing many challenges and even opportunities. In this most unpredictable times of humanity, how to get ready to face future and its unimaginable challenges and unexpected opportunities knocking at our doorsteps.
Unpredictable and Challenging Times Ahead
This Paradigm shift is opening floodgates for innovations and courageous change makers with workable ideas. In this brand new world, Innovative and disruptive Ideas are going to be the real capital. The capital is no more capital. Ideas and knowledge have become a true source of capital. A human brain is fertile land of idea germination and knowledge generation. One monetizing idea can create millions of jobs and billions of dollars.
In this superfast "Age of Ideas", we have to live and sustain. The higher education sector has to cope up to meet these challenging times and future. We have to revamp and redesign every microelement of our system of higher education. The conventional structures and practices of higher education will not survive in this change-driven environment.
As Prof. Raghunath Mashelkar has rightly said: "Education is Future and Future is education".
Are we, our universities and our colleges really prepared for that? Have we changed our mindset and outdated systems? Do we have futuristic approaches and policies in place? Are our brains engaged in brainstorming? Are we going to think of ourselves as "always good doers''? Then you be ready to become a Nokia or Blackberry.
In Indian higher education context, Takshshila or Nalanda universities have been a part of our proud history. Do we have the passion to rewrite new history? Or we want to submerge ourselves in the pages of history by simply ignoring to understand the ground realities and build our future in the true sense? All these are relevant questions which will test our mettle in terms of our sustainability and future readiness.
Many Problems: Many Solutions
Humanity across the world is facing many problems, most of them are man-made and some of them born out of nature's fury (for that too we human beings are responsible to greater extent) such as floods, cyclones, earthquakes, volcanos, climate change, and greenhouse effects, deforestation, extreme exploitation of natural resources.
In terms of man-made calamities, we have wars, caste-cultural -religious violent conflicts, acute poverty condition of about 1 billion people, jobless growth, deterioration of human values, encroachments in forests, urbanization and diminishing fertile land.
Severe challenges humanity is going to face in near future for providing Food For All, Water For All, Employment For All, Education For All, Health For All. Eradication of all kinds of discriminations such as lack of social and gender justice, remove divides such as economic, social and digital divide. Therefore, the global community promotes "Inclusive Green Growth"(IGG), growth and prosperity with an inclusive & environment- friendly approach.
Which system will provide solutions to these many problems? In my opinion, only the higher education sector and it's bright and well -trained brilliant brains are capable of providing solutions.
Is our higher education system is competent and equipped enough to undertake these tasks? Do we have our commitments for these larger missions of our planet? Are we not driven by business and profit goals rather than the global goals of sustainability of humanity and biodiversity, which are ingredients of Sustainable Development Goals (SDGs) of the United Nations? Does higher education sector possess the vision and mission in this direction?
These are the questions posed by present times before the global higher education community.
Education expert Francisco gives higher education sector a mandate as follows:
"We must think about preparing globally minded, internationally able, and locally engaged citizen. Higher education institutions must become role models as corporate and local citizens" (Marmolejo Francisco: 2018).
This type of mindset and institutional change is required. For that, we must understand and analyze the present status and design future pathways to provide solutions, in words of scientist Prof. Raghunath Mashelkar what we need is "Solution Engineering". The essence of this discussion is are we nurturing students/youth, who are going become problem-Creators or Solution Providers?
We have to choose the right pathway for the future, otherwise, our future is going to be dark and bleak. Hence, we need to break away from conventional paths and develop new paths soothing to changing times, technologies and societies.
Here, it is apt to mention views of
Duryck Schreuder, General Editor of Universities For A New World, Faculty of Education and Social Work, The University of Sydney
"Much of the fate of their [developing] societies will be determined by the missions and work of higher education institutions. Universities will be central to the building of "Knowledge Nations", they will also be critical for the less developed countries in which skills and professionals are still in short supply. Special concern has been a reflection on issues of human empowerment through higher education-involving both generic disciplines and professional and research programmes, as well as equity considerations (access, gender, inclusivity, and lifelong learning)"
Let's join hands together to solve these many lying problems in the path of the Higher Education System of our country. I will discuss further more about the best possible solution in my opinion and also about what is Higher Education 4.0. in next article.
Five Major Tips To Become A Better Professor In Business School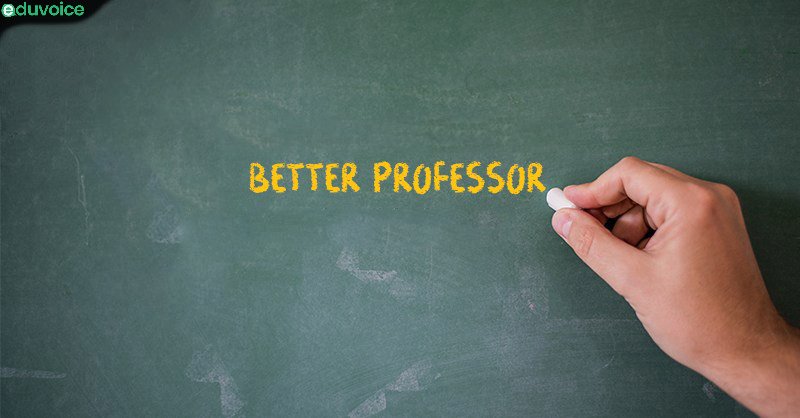 ---


Dr. Pankaj Kumar
Ph.D. (Performance Management Systems), MBA (HR/OB)
---
Nowadays, there is the increasing number of Business Schools are opening in India, where many Professors are employed. Presenting yourself as a better professor is also a difficult task because every professor is capable to do it himself, but in a business school, mainly five tips should be taken so that we can present and impress well. So read on our article for Five Major Tips to become a Better Professor in Business School.

Perfect grip on our subjects
It is necessary for a competent professor to have knowledge of the subject related to teaching such as Human Resource Management, Marketing, Finance, Operation Management, Tourism Management, etc. When the professor enters in the class, then he/she can deal with the answer to the questions asked by the students. A professor's knowledge of subject matter enables him to plan lessons and evaluate student's assignments. To create a lesson plan, professors need to simplify their learning process so that they can access the facts and information about a particular lesson in a skilled manner to the students.

Know our teaching methods
The teaching methods used by a professor such as case studies, role-plays, field studies, lecture methods, assignments, simulations, research-based teaching, etc. For example, the case study teaching method is famous in Harvard Business School. As a management Professor, we should be well advised to implement the teaching methods used by us, and with the knowledge of our subject, we can easily explain our point of view to the students and to solve every problem related to the curriculum.

Always relate your knowledge with the current market
A Management Professor should also have knowledge of business in the market and outside the market, as well as what kind of business works? How to keep the products of the company, customers' needs, and trends, benefits of that company, etc. If a professor is able to teach his students by connecting market knowledge with the planned content, then the student will be able to adjust himself easily after completing his studies in the future.
Read Also: Rs. 93,847.64 Crore Allocated For Education Sector In the Interim Budget

Engage in diverse conversation
As a professor, we should always be active in our field such as attending conferences, workshops, seminars and also organizing such programs in our university/ school and also should continue in research activities like to publish research papers time to time to update in our subjects, after that we should share it with our students.

Knowledge about your Digital Tools
As a professor, a lot of work such as a project, seminar, assignment, etc. are common. The professor should have good knowledge of technology and their instruments. Yes, because today people are living in the 21st century, which is a period of digitalization. In such a way the professor has a smartphone or tablet, and some good applications like Dropbox, Mendeley, Kindle, Google Scholar, etc., it is capable of delivering more knowledge in less time your students with their work. Professors need to have some technologies in hand to be more efficient and relevant.
Higher Education Sector: New Trends In Teaching Learning Methodologies ( TLM )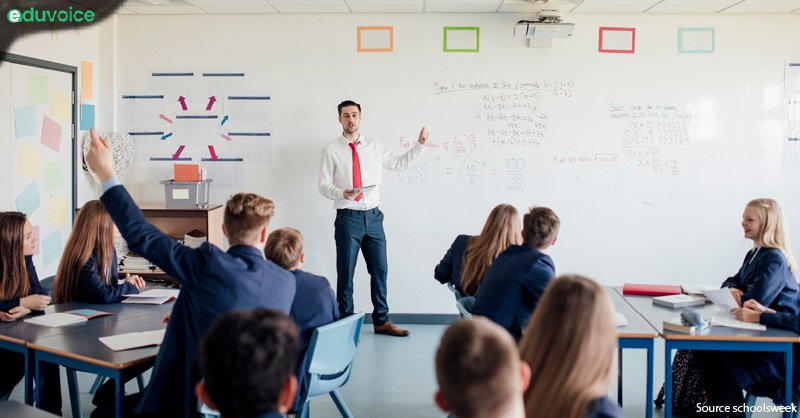 ---
Director, National Outreach & Network
Former Dean, Liberal Arts, Science & Commerce
MIT-World: Peace University, Pune, India
---
Read on our article by Professor Dr Sudhir Gavhane elaborating on the new trends in TLM – Teaching Learning Methodologies and its advancing impact in the higher education sector in general.
The change is the heart of the world and nature. However, the pace of change we are experiencing at present is an unprecedented one. We are now the fastest moving human society, facing its all complexities, with an unpredictable future. We are living in the society of which driving force is technology, thus we are part of technology-driven society. Most importantly digital technologies and their applications are generating "disruptive innovations", which are change makers in its true sense. Digital innovations are responsible for digital revolutions and these digital revolutions have changed even our global economy into Digital Economy. The disciplines of Humanities (arts, drama, music, literature, paintings, media etc.) are now renamed as the Digital Humanities. Due to this technology-driven changes, education & higher education sector to is changing, not only this it is becoming the originator or source of unpredictable change. This is the unpredictable time aligned with unpredictable opportunities.
In this ever-changing and fastest moving environment conventional path of "Teaching and Learning Methodology (TLM) " is now an outdated one. There is a disconnect between knowledge acquired and real-life problems. Critical thinking is missing and applying knowledge to solve problems is never thought of. Most of the engineering graduates are in business management and not in core engineering activities. There is no direct connection between what you learn and what you practice. Employability of our graduates is going down. Our human capital is not being considered as the capital but a liability on our society and family.
In the light of this background, globally new kinds of TLMs are designed to re-engineer our human capital to make them useful to society and themselves. They are aimed at filling the gap between theory and praxis. Higher education institutions must change themselves and change their systems from show to substance, then and then only there will be acceptance by society at large.
These new TLMs are as follows:
Service-Based Learning (SBL):
Every student of every HEI (Higher education Institute) must prove herself or himself as a committed person of society. If you want to create socially and nationally connected and conscious citizen, serving society must be a part of mandatory TLM. There should be credits assigned for this and earning satisfaction and pleasure must be part of the curriculum. Many SBL micro assignments can be worked out which is nothing but "learning by Doing".

Research-Based Learning (RBL)
Today is the age of knowledge. Knowledge has become the engine of economic growth and prosperity. The generation of knowledge is only possible through Research and Development (R&D). Therefore, it's an international trend now that even undergraduate students are given assignments to do research. Learning through research is something unique and not practised largely in India. I know that there are examples around the world that, even at the age of 19 undergraduate students have got their own patents. Why can't we imagine this scenario in India and other developing countries? We need to imbibe research culture among our generation next. Indian higher education institutions must modify their curriculum to incorporate RBL.

Project Based Learning (PBL):
There is always a question, which comes to our mind about our new generation graduates. The said question is about, why our millennial are problem creators, instead of problem solvers? Why are universities and colleges are not able to equip our students with skills and competencies to solve the problems of our present society? Higher education is not for creating problems but to solve these. The Problem Based Learning (PBL). In this system of learning, students on their own identity problems of our society and by applying their mind and knowledge they provide solutions to the problem. This is what meaningful higher education is.! "Learning to Work and Working to Learn" is the mantra. Our colleges and universities must begin with baby steps in this direction.