Explore The Use of Technology In Education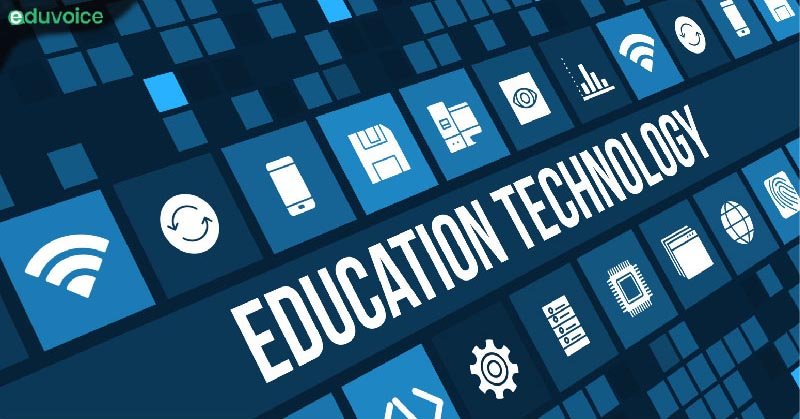 Stephen Hawking once proclaimed, "Success is creating AI would be the biggest event in Human history".  We all know that the use of technology in education has taken the world by surprise and a whole gamut of education policies is on the verge of getting revolutionized. Today many higher education institutions are employing technology in their curriculum. Technology in higher education is bringing people together to discover and share information and knowledge. The traditional paradigm in which assignments were given out in class, written on paper and discussed in a classroom has become more flexible than ever before. The Internet, social media, Artificial Intelligence (AI), machine learning (ML), bots and data science have become the buzzwords and have revolutionized the way we deliver a lecture and communicate with our students. We can say that the biggest of each technology in higher education lies in bringing together the students of all ages to help them with all type of assignments.
Artificial Intelligence (AI) concerns the use of computers to imitate the cognitive functions of the human brain to carry out tasks in an "Intelligent "manner whereas Machine learning focuses on the ability of machines to decode data and learn for themselves, modifying algorithms s they process information they are receiving. In this digital era, opportunities for education are available like never before. Teachers are using online tools which are empowering students to facilitate their education pattern. The positive sides of the use of technology in education are profound. Technology is changing the paradigm of higher education. Let us demystify the positive sides of using technology in higher education:
From the laymen users to business, almost everyone is part of the online education ecosystem.
Now, the term, "social media" implies that we can amalgamate socializing and networking online through words, pictures, and videos.
It acts as two-way Interactive discussion which brings educators and students together to discover and share some information, interests as well s ideas.
Students can post homework, questions and get instant feedback from other students and teachers.
Teachers can inform students about upcoming events and schedules.
Live chat features allow teachers to communicate about a specific issue.
Virtual discussion about topics from class can be established.
The use of technology in education can be employed as a motivating tool to foster students' participation in the learning process.
students can be exposed to the various tools to foster the education pattern.
AI can play a pivotal role in better connecting education systems and job markets which can assist people to find work that is relevant to their skills or preferences and eliminate the cost of human resources management, including recruitment.
Intelligent Tutor Systems has been designed to help in feedback, explanations and timely guidance and can facilitate productive learning behavior's, such as self-regulation, self – monitoring.
Mobile learning is the delivery of electronic learning materials on the portable computing device to allow access from anywhere at any time.
AI and ML are playing a significant role in the field of adaptive learning, recommendation engines, and analytical learning. The implementation of AI in education and stepping the right foot forward will take Indian education to where it should be. Beyond the classrooms, educators are increasingly using technology to connect with the person in meaningful ways. Implementing AI, bots and data science can open a new nuance of professional development that's more relevant in today's communication scenario. A multitude of technology devoted to education also has uploaded across the education landscape. teacher tube has enabled real-time content creation and project collaboration.
Read Also; How To Create Google Forms? 6 Ways To Use Google Forms for Teachers
Today many higher education institutes are embracing technology in education for Higher Education.
Some of the benefits of the use of technology in education are:
Recreates classroom environment
access to rich educational resources
enable manifestation of placement and soft-skills training
commitment to improving the quality of professional learning through distance mode
Academic mentor chats can foster the University faculty to interact with a student and clear his/her doubts.
Through Dashboard students can now track further progress and keep a track on what has been read and what's remaining.
Youtube and PPTs can foster and hone individual skills.
The use of technology in education can in fact both widen and reduce access to education. technology can be used to deliver training right to the workplace, by embedding training in computer applications, by enabling just in time or on-demand training, and by bringing experts to form any corner of the world in front of the target groups. however, a university requiring all students who cannot afford a computer, who are not skilled or confident in using a computer, or who cannot get internet access where they live. However, ICT is getting more popularity in HEI's because of it
foster access to education and training
improves the quality of education
reduces the costs of education
facilitates real-time education
Synchronous technology is also gaining popularity in the use of technology in education. Technologies that students can access at any time sometimes called synchronous technologies.  Synchronous technologies include computer conferencing, the World Wide Web, and CD-ROM etc. many higher education Institutes are launching their own TV channel to transmit educational programme.  they are employing experts for the production of course materials, TV production, multimedia production, IPTV, web-based learning and Audio.
Open Educational resources, a term coined by UNESCO in 2002, refers to the "open provision of educational resources enabled by information and communication technologies, for consultation, use, and adaptation by a community of users for non- commercial purposes. OERs can create provisions for collaboration and cost saving. they include open content, as well as software tools and standards: course materials, modules, textbooks, software's or techniques used to support access to knowledge.
Also, Read; Three Things To Make A Good Teacher
According to Woodruff and Mosby, interactive video is an effective method by which we can deliver information to remote educational settings. Interactive video supported by video, audio, graphics, and animations can foster technology in higher education. the video compression process reduces the amount of data transmitted over the lines by transmitting only the changes in the picture. it is attractive to the administration for several reasons. It can facilitate education to those residing in remote locations and cannot attend the university; it also helps students who need special care. For the Instructor, interactive video can be fruitful because it facilitates real-time or synchronous visual touch between students and the faculty.
How technologies can help teachers of HEI's
they can mediate computer knowledge to benefit their learners
It provides new stimuli, activates the learners' response
It provides opportunities for instant feedback
It can make lessons more interesting and captivating
can motivate students to create
With the advancement and awareness in the information and communication sector, there is a continuous spurt in the demand of technology, in the day to day learning sector. In this era, technology has become viable for every individual as it helps, right from booking a travel ticket or a movie ticket or even for banking transactions. The use of technology in education has facilitated provision for effective learning scenario where teachers and students can interact in real time. This is especially significant in countries like India, where access to education is limited by factors such as lack of infrastructure facilities, geography etc. The technology enables co-sharing of information such as classroom lectures, presentations, and handouts among different institutions.
The use of technology in education is going to play a vital role in the growing proportion of higher education. This will shape the behavior of institutions, teachers, and students. Corporate profiles of Institutions are evolving fast, faculty members are shaping up differently and students are warming to the idea of learning anytime, anywhere.
Modern educational institutions are on the leading edge of  emerging educational technologies equipped with 21st centuries state of- the- art classrooms equipped with the requisite audio, computer systems, video components, interactive whiteboards, custom designed smart podium, microphones, student response system, LCD projectors, online media, etc. to offer students an array of cutting-edge education they deserve. Customized forms of software in the form of learning management systems (LMS) are used to stimulate classroom settings and facilitate academic interactions.
Read Also; Will Facebook And Google Be Your New Teachers ??
The digitally enabled wired and wireless knowledge, training, and delivery platform facilitates instructors to use multi-media contents with animation, audio, video, and other presentation tools to enhance their learning process. Virtual classrooms can now arrange teacher-student meets anywhere in the world for an online interactive class. This enables one to establish synchronous communicate using audio, video, through text chat and to share presentations, documents, images on an interactive whiteboard. The process of teaching in virtual worlds mirrors other emerging technology. Educators need to use the technology to build their expertise. They must garner support from the higher authorities and create an engaging professional development course that will focus on virtual worlds.
Undoubtedly, the use of technology in education is likely to require quite meaningful pedagogical techniques from conventional classroom teaching. This may take some time to devise and disseminate properly. Meanwhile, it is necessary to be proactive and to establish a stronger understanding of future learning needs and future learning scenarios. Finally, technology can never be a substitute for good teaching. In fact, even the most cutting-edge technologies will seize to surpass the proficiency of a knowledgeable and skilled educator.
Virtual Classroom- A Bliss For The future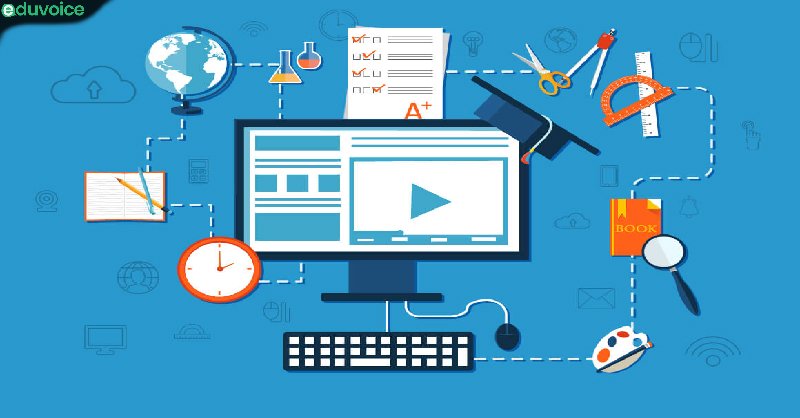 Within a virtual classroom, teachers and students can not only communicate and interact, but also view and discuss presentations, and engross with learning resources all in an online setting.
A Virtual classroom is a teaching and learning environment where students can study, learn, gain and grow through an online medium. Within a virtual classroom, teachers and students can not only communicate and interact, but also view and discuss presentations, and engross with learning resources all in an online setting. The medium of a virtual classroom is often through a video conferencing application or site that allows multiple users to be connected at the same time via the Internet. This allows users from anywhere to participate virtually and engage with resources in groups. It is also known as a virtual learning environment (VLE). We are heading straight to the future as the concept of the virtual classroom is proving way too convenient for both the teachers and the students as well.'
A Virtual classroom is a teaching and learning environment where students can study, learn, gain and grow through an online medium. Within a virtual classroom, teachers and students can not only communicate and interact, but also view and discuss presentations, and engross with learning resources all in an online setting. The medium of a virtual classroom is often through a video conferencing application or site that allows multiple users to be connected at the same time via the Internet. This allows users from anywhere to participate virtually and engage with resources in groups. It is also known as a virtual learning environment (VLE). We are heading straight to the future as the concept of the virtual classroom is proving way too convenient for both the teachers and the students as well.'
Key Features Of A Virtual Classroom
Here are some of the key features of a virtual classroom, to help you know more about this concept.
The basic nature of a virtual classroom is that it is non-restricting and convenient. When anyone is being a part of a virtual classroom, he/she can interact, learn to communicate all over the world, without any restrictive barriers of communication. Both the learners and instructors can participate in the live session globally to interact and collaborate. MOOC programs like Coursera are one of the examples of this concept in action.
READ MORE – 9 Lakh Classrooms To Have Digital Blackboards By 2022: Prakash Javadekar
Another important feature of a virtual classroom is the low cost involved. Both the teachers and the students can save money by not having to spend on travel expenses. Anyone can give and receive the best quality education globally. Participants are able to save time as well, as all they need is an internet connection.
Online classes in a virtual classroom allow the users, the ability to record the classes as they are held. One can record presentations, audios, videos and what not. It proves itself beneficial for the teachers as they don't have to re-teach any part if someone has missed. This means, that the content is fully accessible even after it has been delivered. And also, an added benefit for those who prefer a quick refresher, or perhaps didn't fully understand the first time.
Synchronous learning is a learning event in which a group of students or teachers, engage together in learning at the same time. Certainly, a traditional lecture is an example of this type of learning and is being followed since ages. However, a virtual classroom enables this type of experience, but with greater convenience and tools.
The concept of a virtual classroom is used to deliver lectures and even tutorials online; which certainly means that it is far more accessible than other options. It also provides other great options for group projects and impromptu meetings as well, where the members need to check-in on progress and bounce ideas of one another. With this kind of virtual environment, ideas and collaborators are never far away.
Benefits Of A Virtual Classroom
One of the major benefits of a virtual classroom is that it has constantly removed the limitation of location and time which is a common challenge in a traditional classroom. The uplift of these limitations has given learners the freedom to study, learn and finish the coursework anytime and anywhere. Teachers and learners also get the freedom to engage and interact with others on the classroom topics, getting the assignment done, absorbing of the classroom content, taking and giving exams at a time or at the duration that best fits their schedule.
Effective time management
Online learning provides working-class adults with the ideal environment needed, to maintain a perfect balance between work, family, and education. Virtual classroom certainly helps a lot in managing time effectively and efficiently.
Another advantage of a virtual classroom is that a lot of people find them to be very interested in the sharpening of one's digital skills. While increasing your knowledge and skills in the respective area of study, one is also able to sharpen one's digital skills on some of the most refined online learning solutions. As one progresses in the online world, one will soon become highly productive and confident using interactive online learning tools.
READ MORE – Top 5 Best Classroom Projectors for Colleges
As mentioned above, virtual classroom provides a major benefit from the affordability point of view. The investment cost required for the setting up of a classroom and distance learning management system proves to be incredibly favorable and profitable as compared with the cost of building or expanding additional real classrooms to bring up extra new students.
Immediate feedback on exams and tests
A virtual Classroom provides the advantage of getting instant feedback on the tests and exams which are held. An individual doesn't have to wait for the results for days or weeks to receive the scores if he/she is enrolled in an online degree program. It helps the teachers as they don't have to wait for the time period to get over after the exams/tests are held, they can proceed with their syllabus right away. The tests, assignments or the exams are usually scored as soon as the learner finishes. This helps in progress tracking of the student and the weak areas for improvement are also indicated.
Virtual Classroom Project
A Virtual Classroom Project is a part of the distance learning platform of the virtual training environments, which usually incorporates course materials, homework, tests, assessments, and other tools that are generally external to the classroom experience. Under the concept of a virtual classroom project, the projects and assignments are held virtually and the results are declared at the same time. This concept is time and energy saving as one does not has to wait for the work first to be checked for proceeding with the syllabus forward.
Virtual Traning
Virtual Training means the training which is done in a simulated or virtual environment, or when the locations of the learner and the instructor are separate. It refers to the online spaces that are designed for training. Virtual training can be done synchronously or asynchronously. Virtual training and virtual training environments are designed to replicate the traditional learning experience and classrooms. They're typically part of a larger training platform such as a virtual campus. Virtual training can also be defined as an online classroom delivery tool in a Virtual classroom within a Virtual Learning Environment.
How To Use Virtual Classroom Effectively
Attending virtual classes at the comfort of one's living room saves many hours that could otherwise be used to commute forth and back to classes on campus. Apart from the basic advantages and benefits of a virtual classroom, here are some ways to use a virtual classroom effectively.
Organizations and institutes who follow the pattern of teaching courses online with no face-to-face classroom elements may wish to replace this with video content. When this concept is used in addition to written learning materials, it can add some much-needed personality and warmth to an online course. However, in many websites, the screen can also be shared which certainly leads to a better understanding of the topics and concepts.
READ MORE – Say NO to plagiarism by using PLAGTRACKER
Hosting live chats is proving itself to be an excellent way to indulge the learning community and make the learning process and experience a lot more dynamic. A good learning management system will offer a great range of ways to do this from within a virtual classroom. Some organizations will opt to do this via video link, while others may prefer a text-based live chat. Either way, this process is an extremely productive way to use a virtual classroom to bring students together at the same time to enhance their learning experience.
Share interactive learning activities
Active participation in the learning process is encouraged, by ensuring the virtual classroom includes interactive learning and revision activities. Most of the learning management system virtual classroom tools will make it possible to do this with very little preparation required on behalf of the tutors.
Incorporate instant feedback
Certainly, everyone responds well to instant feedback on how well they're doing. This can be done within virtual classrooms by taking advantage of automated assessments which is one of the most popular features of a learning management system. Automated assessments are a fantastic tool for organizations that have chosen to teach online.
It's always important to understand that all students will have different learning styles and preferences, therefore providing a range of options can help to ensure all students are properly engaged with the course. Not only is this beneficial for the teachers but for the students as well, as they can keep track of how much they're learning and how effective their revision is as they go along. It can also densely cut down on workload for tutors. The great news here is that the time tutors save on marking work can be used for further student/teacher engagement.
5 Technologies for Professor's Bucket list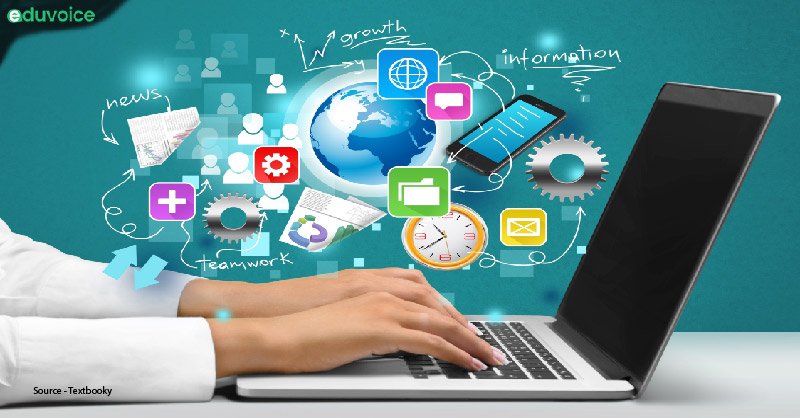 In the 21st century, Technology is the modern revolution that is now successfully invading our classrooms. And if you do not wish to be swept away with the Tech-savvy invasion, I'd suggest that the Professors of the modern era do some pre-preparations apart from their courses and ride along the wave of change.
Most professors have accepted this new norm in their classrooms while others are still implementing it into their learning spaces. Though technology does enrich pedagogy providing new methods and making it highly diverse but not everything that's on the web is beneficial for the students.
Here are a few things that professors should hold onto and be careful of so lets TURN YOUR CLASSROOM TABLES WITH THESE IMPORTANT TECHNOLOGIES
Wikipedia – Is it really flawless?
 If you Google search about Wikipedia then you'll probably get something like "Wikipedia is a free online encyclopedia, created and edited by volunteers around the world and hosted by the Wikimedia Foundation." This means that any information it contains at any particular time could be vandalism. Some edits on Wikipedia that are in error are sometimes fixed, however, because Wikipedia cannot monitor contributions made by millions of users, there are many errors that remain unnoticed.
Read Also: All You Need To Know About NCTE (Amendment) Act, 2017 Bill
  However, If an assignment is given the first instinct of your students will be to use information from Wikipedia, if only to gather the background information of the relevant topics. To avoid the use of Wikipedia is to suggest your students use factually correct online platform such as :

Mobile Devices – Are the teacher's no. 1 enemy?
 Students are addicted to these small metallic boxes and unlike drugs, there are no rehabs to cure this disease. Then what's the cure? Why not use this disease wisely, use this technology for good instead of yelling at the students because it isn't going to work.
A professor would have to be very creative in a way that integrates the technology in the classroom because it gets distracting to the point that it distracts not only to the person using it but to multiple people in the classroom.I'd suggest that you ask your students to shut down their phones during the classes unless you are conducting some debate and want your students to have access "immediate fact check" and make your classrooms more engaging.

Social Media – Are you connected?
Despite being distracting, social media is one the largest platform to be connected on and mass sharing of information. And it's unavoidable in modern times so why not be connected with your students? Share articles, work details, homework submissions and reminders on social media with them. Tag them on famous work of professors, artist, researcher of your fields. Open the floor of Facebook and twitter discussions with them.
Read Also: How To Create Google Forms? 6 Ways To Use Google Forms for Teachers
Introduce them with better management of their work with Google Drive and Docs or Save their notes on online platforms like Evernote or Dropbox. Changing times, It's the duty of professors to use the technology innovatively.

Digital Textbooks – Are your friends in disguise?
With students having access to the Internet 24*7 Digital textbooks are widely replacing the traditional paperback books. It is important for educators to realize this shift. This also helps some students who can't afford the books. So help your students with providing them appropriate material on the web they can refer to but don't forget to your roots. Not all students prefer digital textbooks, also it can higher the risk of eyesight issues. Suggest your students use Electronic textbooks outside your classrooms for self-studying and research as they can acquire both visual and audio guidance on the net.

Flipped Classroom – Are you flipped enough?
 In a  Flipped classroom one is supposed to do background learning of a particular topic or skill occurs outside of class time – utilizing technological tools like videos and podcasts to teach the essential skills. This leaves class time free to work collaboratively on the higher-order thinking needed to utilize these skills. Though some researches show that this method is resulting in improved test score it's necessary to switch back to the traditional learning time to time to have a balance and give attention to each individual.

With these tricks in your pockets, You can crack the Tech- savvy generation and Work with them with ease making your classrooms more engaging and better than ever.
10 Free E-Book Download Sites You Must Know..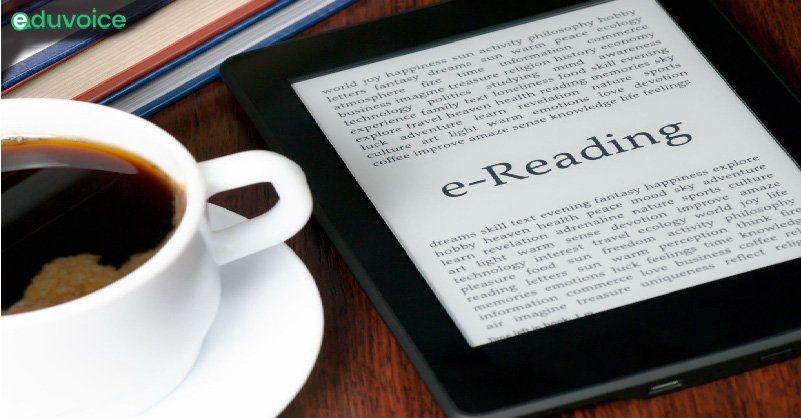 The ease and portability which the reader's receive with access to eBooks are amazing!!
Now, there is no worry to store and maintain the hard copies, all that is needed is just a smart device to read as many books as desired.
In the 19th century an English author, Martin Tupper wrote, "A good book is the best of friends, the same today and forever." It's true; books are not only friendly but also familiar, and loveable. Probably, this is what which explains why it is taking everyone so long to get used to the idea of portable electronic books or free eBook download sites.
Books not only serve as a constant companion in solitude but also serve as food for the mind by stimulating both imagination and creativity. However, buying a new book every time can burn a hole in your pockets. Thankfully there are lots of free books available online, ready to be read or downloaded without costing you a dime!
The ease and portability which the readers' receive with access to eBooks are amazing. Now, there is no worry to store and maintain the hard copies, all that is needed is just a smart device to read as many books as desired.
With the arrival of a new generation of electronic book readers, the days of the printed word just might be numbered. Free eBook download sites such as the Sony Reader, and Amazon Kindle etc. have started making a great influence on the audiences with a rapid speed.
To know as to how these free eBook download sites work, it's necessary to know about their benefits, let's take a closer look at them.
Free eBook download sites are good from an environmental perspective. It reduces paper use.
These can be produced more quickly than printed books.
The readers get to read even very minute topics and events via free ebook download sites.
Free eBook download sites are easy to upgrade mistakes and to correct. Also, information can be easily added.
Such sites contribute to the preservation of books. They are ageless.
These have high ease of portability.
Free eBook download sites defy time: They can be delivered almost immediately.
Their production is cheaper. Resulting for the small publishers in competing with media giants.
Free ebook download sites can be annotated without damaging the originals.
They can include multimedia: still images, moving images and sound.
Free eBook download sites are particularly of great importance in science and technology issues. They are posted online and therefore, facilitate the exchange of ideas, proposals and corrective feedback by reducing the number of errors and improving accuracy.
The comforts which free eBook download sites provide have made them easily available for everyone. Below is a list of 10 amazing websites where anyone can easily get eBooks, anytime and that too free of cost!
Read Also: How To Create Google Forms? 6 Ways To Use Google Forms for Teachers
The ultimate goal of Open Library is "One web page for every book ever published". Open Library is one of the very popular free eBook download sites which serve as a great digital library of Internet sites.
There are millions of free books to read on this website which can be downloaded in other formats such as EPUB, DJVU, MOBI, and PDF. A huge variety for good reading material on varied subjects and genres such as Fantasy, Biographies, History, Medicine, Art, etc. can be searched.
Open Library Features:-
Advanced search option as well that enables to search eBooks through the respective titles or authors.
Anyone can also search

for a particular free book to read online just by entering a favorite/famous line from the book.
It is one of those

sites which contain an

extensive collection of free online books in all almost every category one can think of.
Full books can be easily downloaded for free in different formats.

Hathi Trust is a digital library truly dedicated to the student community.
It comprises the compilation of pre-curated collections of texts on topics such as Ancestry, Manuscripts, and Old Psychology Texts. It has a powerful search option which lets one find free books online in its database through titles or authors. One can read books online on this website without registration; but yes, downloading them requires you to sign up.
Read Also: Explore The Use of Technology In Education
This is one of those free eBook download sites which has a diversified reading collection for readers. It is a volunteer effort to make books available for free of cost. There are free books available on all types of subjects ranging from Classics to Periodicals and History to Social Sciences. Books can be explored in any genre and downloaded in EPUB, MOBI Kindle, HTML, and simple text format too.
Project Gutenberg Features:-
It neither charges any registration fee nor requires you to sign up.
Huge archive of over 57,000 free books for downloading.
Directly saving eBooks to cloud storing services such as Dropbox, Google Drive, and OneDrive easy access is another perk which this site offers.
It is considered best for Classical Novels.
It also gives the advantage as same genre books categorized as 'bookshelves' for easy browsing.

Bookboon offers free books to read online on every category one can think of. If one is specifically looking for an educational textbook or business book, Bookboon will help to find exactly what is needed. This is one of those free eBook download sites which has thousands of eBooks ready to be downloaded and read. One just needs to visit the free section and enter a few details to download books.
Bookboon Features:-
Certainly, this website is easy to navigate and is well categorized.
Not only in English, has Bookboon offered texts in other languages such as German, Dutch, Danish, French, Swedish, Norwegian, Finnish, Spanish and Czech as well.
It is considered best for downloading educational and business books.

Feedbooks offers a colossal collection of original as well as public domain books for free. The website has a clean interface with well-cataloged sections of books ranging from Short Stories, Mystery Novels, Action, Fantasy, History to even Academic Books and much more. Exploring new reading material on Feedbook is easily accessible with the search options. One can find the free books to read on Free Public Domain Books and Free Original Books section
Feedbooks Features:-
Synopsis, pages, word count, reading hours, publishing date, etc. is displayed on the download page of each book.
It has sections like Bestsellers, New Releases and Editorial Reviews which can help anyone to find new books to read online.
It is a Mobile browser friendly website and is fast and easy to navigate.
Read Also: Three Things To Make A Good Teacher

Free-eBooks goes with the tagline, "Read anywhere; anytime." Good literary works of fiction, non-fiction, and academic texts are offered by this free eBook download site. Although there is a limit of 5 eBook downloads per month (in PDF format).
Free – eBooks Features:-
It contains

a featured section which showcases the best eBooks at a particular time and great books of all time.
This website offers audiobooks as well.

LibriVox is one of those free eBook download sites which is a digital library of free audiobooks. The free audiobooks are read and downloaded by volunteers that work to release quality recordings of classic books. Even though the concept of audiobooks isn't technically considered as eBooks, it is surely a great way to enjoy books when one is on the move and keeps one entertained as well.
Librivox Features:-
It offers great help for the visually impaired and helps them enjoy great literary works for free.
The titles can be downloaded in MP3 format and the links to the eBook versions are also available on each title page.
The audio quality is certainly good.

Zing is one of those free eBook download sites which offers 1000s of fiction and nonfiction eBooks. Thousands of trade book titles which include award-winning titles, books and series from well-known authors, Spanish leveled books, and short texts, poems, and articles are easily accessible and can be read easily by everyone. It can be used on multiple devices like desktops, laptops, tablets or even whiteboards. The up gradation to the personalized learning package can be done to get even more additional features of Zing.

Wiki books is one of those free eBook download sites which is a collection of open-content textbooks that anyone can edit by clicking on the edit link that appears near the top of each Wikibooks page. If one is looking for non-fiction content, Wikibooks prove to be the best place to begin. As a part of the non-profit organization Wikimedia Foundation, the site hosts an extensive collection of eBooks on various subjects like Humanities, Engineering, Computing, Science, Languages, and other academic topics.
Wiki books Features:-
Any User can easily browse books based on any subject from the main page and also see the featured books that are the best books.
Certainly, these materials can be used in a traditional classroom, an accredited or respected institution, a home-school environment.

Smashwords is an immense collection of the literary work by Indie authors. This online directory of books offers content created by independent authors and publishers globally. This is one of those free eBook download sites which includes several subject topics and genres such as Adventure, Business, Classics, Fantasy, Fiction, History, Religion, Philosophy and many more.
Smashwords Features:-
It is a collection of over 475,000 online eBooks to read and is for those who have a penchant for writing.
They can publish their literary work on this platform.
EBooks are certainly the future of libraries. They are not only a collection of digital resources but are also accessible for retrieval over computer networks. They are not only user-friendly and portable but also store a great amount of data and information. Let's see what technology has in stock for the development of eBooks in the future.
This article is an initiative to save our environment as well as time.
So, we strongly suggest now to use such free ebook download sites. This saves trees which are being sacrificed for paper production. Also many other benefits to us.