Faculty Shortage In Indian Universities Are Now Permanent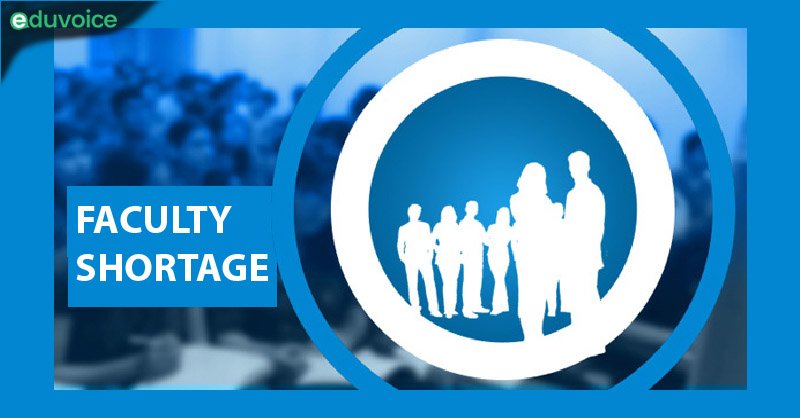 It is possible to offer world-class facilities and infrastructure to the students here in India but yes there are constraints; the major of them being is the shortage of faculties.
The problem of faculty shortages and large numbers of part-time faculty is no latest talk in town. This issue is being faced probably since the 1980s, with innumerable reasons be it financial, legal, technical/administrative or others. However, the condition of faculty dearth has worsened constantly with time especially since the 2000s. The numbers of institutions increased legion in the 2000s, by about 1,000 colleges each year since 2003. Certainly, many colleges close down every year, but overall, there has been a massive increase in the total number of higher education institutions.
Recently, in a few surveys, it has been revealed that faculty shortages in many universities are increasing at a faster rate. Not only is this, but the number of part-time faculty in older central universities also increasing. The quality of India's higher education is at stake as the sanctioned faculty strength which is being functioned at the central universities set up since the past decade or so is around 52%. The overall vacancies in all of them count about nearly 48% (in new central universities) and 33% (the older universities).
The Union HRD Minister Prakash Javadekar recently stated that there are 40% vacancies in central universities and IIT's for the faculty members. It has also been observed that to bring quality members it is essential to streamline the recruitment process. He explained that it is possible to offer world-class facilities and infrastructure to the students here in India but yes there are constraints; the major of them being is the shortage of faculties. He said that the ministry would try and make it easier for IIT's to acquire visas for foreign faculty, hoping to narrow the gap between sanctioned and the existing strength of teachers.
TYPES OF FACULTY SHORTAGES
The very less understood fact and a concept is that there are different kinds or sources of faculty shortages. Faculty dearth can only be resolved if the reasons and the consequences are crystal clear in the minds of the people. They are classified as under:
1. Faculty shortages due to poor supply
The academic profession has been destroyed by various constraints like bureaucrats, politicians, and at times the common people. The condition is so worse that in the end, it does not stay about education and knowledge but just about getting things done quickly and giving away the degree. This certainly puts an entirely negative impact on the students and therefore they don't opt to go into the academic and pedagogy profession; which leads to the poor supply and the cycle keeps going on.
2. Faculty shortages due to the inability of many institutions to hire new faculty
This is certainly very common amongst the government institutions. The government always claims to be out of funds when it comes to improving the quality of education; which results in the fact that these universities are unable to hire new faculties which are needed more if the old faculties retire. In addition, the salaries paid by these institutions remain below as recommended by the Sixth Pay Commission, and even then, in some states, teachers are only occasionally paid on time. Such environments lead the students to dissipate to consider teaching as a career, hence boosting to the first kind of shortage.
3. Faculty shortages due to the unwillingness of institutions to hire faculty
This kind of faculty shortage is common with private institutes. The main motive of these institutes is the maximization of profits. Private institutes mostly hire part-time faculty or ad hoc faculty in large numbers due to experimental behavior and weak recruitment process. It is a great challenge in finding well-qualified faculty in some disciplines and aspects which leads to this sort of faculty shortage.
4. Faculty shortages due to legal and related reasons

This type of faculty shortage occurs due to the legal and at times the untold reasons. At times the faculty appointments are at hold, or some strikes take place or any other issues. Universities then need time and permissions for the execution of the next steps. The process then takes more than the expected time and it lags behind while the universities wait. However, in this endless game, such legal hurdles and much more contribute a lot to the making of faculty shortages.
5. Faculty shortages due to unwillingness or reluctance of faculty
This kind of shortage occurs when the faculties are unwilling to work at a particular institute due to the institute's location or poor infrastructure. The faculty dearth at many of the new central universities or the new IITs is because of their location. Certainly, universities in urban locations are less likely to go through such problems. Among other factors, it is easier for spouses to find work in cities than in smaller urban centers. In one of the reports cited earlier, it was stated by the vice-chancellor of a new university that, "Location of the university is a problem, which is why we have a problem in getting faculty members. Who would want to come to such a remote location with their family?" there is a great lack of employment opportunities for spouses, decent schools for children, good medical care, and attractive options for potential faculty in such remote locations.
READ MORE: Let's Say NO To POLITICS For Education System
 CONSEQUENCES
Although in order to lower the rate of faculty dearth many things should be considered b tie a strict recruitment process or increase in the funds provided but all this needs to be started soon else there will be a complete doom of the education system. Rather, faculty positions must first be sanctioned by the state government and then the proceedings should take place. However, since the commencement of this decade this issue has grown rather fast with the following consequences.
Faculty shortages lead to an increase in the part-time faculty which leads to no permanency of the faculties and the services suffer at large.
It also leads to the great leniency casual outlook towards the recruitment process.
Lack in the budgets to hire full-time faculty
Depletion in numbers of faculty members as older ones continues to retire. Hiring ad hoc faculty who are paid poorly.
The ad hoc faculty lose all their motivation to do the job well and at the end, it is just a matter of money.
The services given to the students and their class and studies suffer as a whole both directly and indirectly.
The education system slows down and then people rush towards western universities for education.
At times, amongst the ad hoc faculty, the lesser qualified are also employed for the job that lacks appropriate knowledge and skills.
Universities and institutes face genuine challenges because of the high demand for them in industry and services as they are suffering from faculty shortages.
Faculty shortages and growing numbers of part-time faculty are not merely old problems that have become worse over time. However, faculty shortages are no hot topic as we read about this issue nearly every few months. Prior to such news, the university officials and the government just express great dismay and make worried statements. The hiring of more faculties is obviously which is called for by the ministers and political leaders. Announcements for the new strategies to find and hire faculty is made. All the more, nothing much happens and no steps are taken in a realistic manner and the cycle of faculty shortages keeps on repeating.
Reality Check For Teaching – Accept Your Students What they Are..
"Our job is to teach and guide the students we have. Not the ones we would like to have. Not those which we used to have. Those we have right now. All of them." – Dr. Kevin Maxwell
You might have heard this from your fellows who are into teaching profession or have said this – " Today's college students are absolutely different from what they use to be a decade ago."
A change which is standing out cultivating many aspects positives as well as negative. People today, understand the utter importance of education after high school and graduation.

In order to achieve the positive outcomes, it is very necessary to have broader participation of not only the teachers but the students as well. One of the important aspects which are very difficult to achieve is to convert the available knowledge, skills, time, energy, and money into quality learning and education. Teaching according to the old patterns and norms is not going to prove helpful in today's time as there is a lot of competition everywhere.

According to Dr. Kevin Maxwell, "Our job is to teach and guide the students we have. Not the ones we would wish to have. Not those we used to have. Those we have right now. All of them."

We can never choose specific students that we want to teach or the ones which we don't want to teach. It is certainly not in our hands. An ideal teacher should take all the students together even if they are so different from each other, or even if they do not fit into the teaching patterns. Not all students are born intelligent or possess only good qualities. The present students should be focused on and not compared to the students in the past or the ones which the particular teacher would like to have.
Challenges to Face in the Path
There are lots of challenges and problems in colleges today, well, the sad part is that they are generally ignored and not taken care of. According to one of the essays by Nancy Bunge, it is not only the teachers who get hurt if the students evaluate them but the students as well. Passive and somewhat arrogant students are produced if the undeserved aloofness is encouraged by the heavy reliance on student evaluations. This eventually leads to lowering the quality of the spirit of the class and in the teachings as well for everyone.

According to the teachers and professors, they say that students these days are harder to teach. If the new teaching patterns are no adapted there will be a non-filling gap amongst the teachers and the students. This will affect the performance of the students overall as they might be less interactive in the classroom and also distracted. At times, it is also observed that there is favoritism in the class amongst the students by the teachers, and yes they do prefer some students over others. It not only hurts the students mentally but also demotivates them for performing better.

Learning and teaching is a two-way path, and yes efforts are needed to be put from both sides. Teachers should be humble even if the students are not getting good grades and on the other hand, students should engage with the teachers more. This will improve mutual understanding and the process of teaching will be much easier and interactive.
READ MORE – Eduvoice's Exclusive Interview with Former AICTE Director Dr. Manpreet Singh Manna over SWAYAM
The college students of today's times are generally considered to be the rebel type. In India, one of the major issues in the education system is that worthy students do not get the opportunity according to their abilities and caliber. Many of the students are either disinterested in studying after graduation or they don't have the needed funds. Even though, a great population of today's youth believe in higher education, and are growing with their careers; many of them are also moving out of the country in search of latest and upgraded education, which somewhere lacks in India.
Changes Necessary to Be Made

With the changing times, it is a natural tendency for students to grow fast, many students in any college hold more knowledge than the teachers, and; this aspect is constantly being neglected by our education system including the teachers. The age-old patterns and curriculum are being followed in many of the colleges and universities in India, which is certainly harmful to the students as they ultimately, have to face this fast and competing world. New teaching plans and patterns should be crafted for the betterment of both the teachers and the students.

Quality education is a key requirement of a prospering country, like India as it aims to build sustained growth. But, the current situation of the Indian education system is extremely poor. Even though efforts are being made nationwide to improve the present situation, it is accurate to say that different complications ail different Indian states and the teaching patterns they follow. Some states have an extremely high student-teacher ratio, while others suffer from a poor gross enrollment ratio. All of this entirely depends on the perceptive the teachers hold for their students.
In higher education institutions; the procedure followed to assess student's needs to change steadily. In many institutes, student assessment is carried out as a single standardized exam at the end of the academic year till today. The basis of this assessment is this one test that the subject knowledge and clarity of concepts in students are judged, and they take forward that mark sheet and certificate to penetrate the job industry. If the features of the current generation-the Millennials are taken into consideration, this assessment procedure is quite ineffective in understanding the true potential, caliber, knowledge retention and its applicability amongst today's students.

In today's world, more ways to listen for the voices of students demonstrating on education are needed. More ways to include students in conversations related to the future of teaching and learning patterns in colleges and universities are needed. Certainly, these conversations cannot begin by sending a signal to students that their voices don't matter.

Conclusively, we as educators have the responsibility to serve our educational system in a way that everyone has a chance to gain, grow, and learn. This has to begin with a sense of respect for the students. Students should be accepted the way they are and not the way we wish or want them to be. Students are human first. And so are their teachers. Students are not robots or analytical data or information.
Leading the way of designing the pedagogical approaches for the students we have, not the students we wish we had is all that is needed.
Responsive, inclusive, flexible, challenging, and benevolent approaches are required to achieve this. Discovery of more creative ways to reinforce teachers and brace them for the work of teaching is required to be done by the educational institutions. It's a practical exercise, not a theoretical one.

New UGC Guidelines: Fund Cutting for Women's Study Centers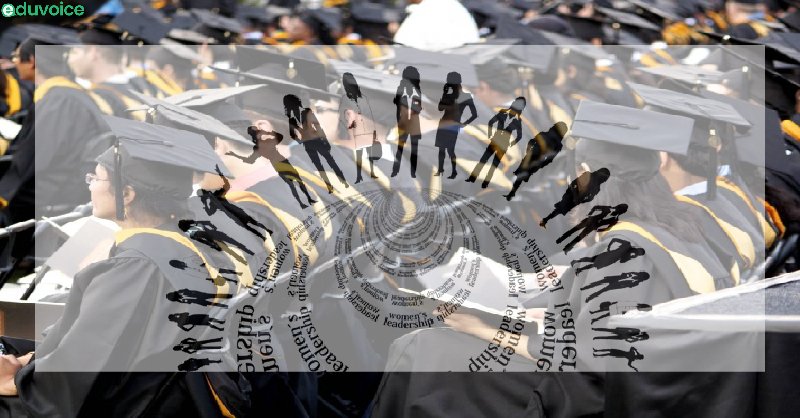 The major objective of setting up a Centre of Women Studies in higher educational institutes is to establish an inclusive society that possesses equal place for male and female members.

We educate women because it is smart. We educate women because it changes the world. – Drew Fuast

Did you know that over the past several decades, one of the most significant transformations in education in India is the massive increase in women's access to colleges and universities? The malice of gender discrimination of Higher Education in India has lowered comparatively because of the formulation and implementation of stringent and powerful laws and policies.

Undoubtedly, times have changed and the encouragement by government and society has given many Indian women with the feasibility of economic independence, respectable employment and they have become an important earning member of their families. Today, an educated woman holds the skills, the self-confidence and the power to be a better citizen. They are no less than men in any aspect and fields and are manifesting themselves amongst different opportunities provided through higher education.

Recently, special guidelines are set up by The University Grants Commission (UGC) for the Centre of Women Studies at Universities and Colleges. The aim of this profound step is to focus on most marginalized and disadvantaged women in the society. These include women from Schedule Caste and Tribes, women living in unsafe environments, women with disabilities, among others. Scheduled Casts students constitute 13.9% and Scheduled Tribes students 4.9% of the total enrolment. 33.75% of students belong to Other Backward Classes. 4.7% of students belong to the Muslim Minority and 1.97% from other Minority Community. Although, the existence of such centers is no new thing in India. The graph of these centers has only increased from the past few years.
READ MORE – UGC Issues Guidelines For Setting Up Of Center For Women Studies
The major objective of setting up a Centre of Women Studies in higher educational institutes is to establish an inclusive society that possesses equal place for male and female members.

According to some statistics released in 2011, the literacy rate of females in India is 65.46 percent, which is significantly lower than the world's average of 79.7 percent. The female literacy rate in China is 82.7 percent. According to a report by the AISHE (All India Survey on Higher Education) (2015-2016), there are 14 Universities exclusively for women with 4 in Rajasthan, 2 in Tamil Nadu, 1 each in Delhi, Haryana, Andhra Pradesh, Assam, Karnataka, Uttrakhand Maharashtra, and West Bengal. There are 268 Affiliating Universities as well. According to these guidelines, the Centre for Women Studies at any institute will devote special attention and focus on the marginalized and deprived women in the society.
Objectives of UGC for setting up the Center for Women Studies
Building knowledge and developing skills from both national as well as international perspectives
In order to cater to the diverse needs of Indian women, the Centre will also work extensively to develop course curriculum accordingly.
Solving mainstream gender issues in research and teaching
Constructing an inductive environment enabling women to take up leadership positions in a diversified array of sectors.
Working towards Master's Programme in women's higher education
Conducting evidence-based research on the economic development of women
Measures for economic inclusion of women in development sectors to be proposed and promoted
Concurrence in the prescribed format to comply with the new guidelines to be given by the existing centers
According to an official at UGC, "A women study center must seek a comprehensive, critical and balanced understanding of India's socio-economic realities and governance. Its chief components comprise of women's contribution to society and social processes and their perception of their own lives, the broader social reality and their struggles, and aspirations."
Previous Guidelines vs New Guidelines
The guidelines speak that these centers will be monitored and evaluated periodically by the UGC. The head of the center will present a report to its advisory committee on how the center is working and then submit it to the UGC with minutes or comments of the members every year. The report will include both quantitative as well as qualitative information and the achievements and actions which were taken.
The centers will be the evaluated on the basis of teaching, research, seminars, extension activities, workshops, special lectures, field action projects and action research, documentation and archive on women, a partnership with other UGC centers and non-UGC centers, government schemes and NGOs.
However, these guidelines hold some negative as well. According to the previous guidelines, teaching and training in women's studies centers, including BA, MA, MPhil and PhD qualifications were addressed in detail. But, in the new guidelines there is almost nothing mentioned about the teaching and training (or about the four degrees) in the 23 paged slim document.
Previously, many women's studies centers were dependent on the UGC for funding or universities and colleges used to pay themselves for sustaining these centers. But now, if this funding is pulled back by the UGC, it could probably lead to the end for many of these centers, their faculty, and students.
Earlier, the funding was allocated between Rs 47.5 lakh to Rs 75 lakh per annum to centers, depending on how advanced they were. But according to the new guidelines the funding may be allocated between Rs 12.5 lakh to Rs 40 lakh depending on the type of center.
Consequences of Fund Cutting
All this might lead to the non-payment of the staff already working in several universities and colleges. A threat of losing jobs will be there.
The competing ability of scholars who are currently pursuing women's studies will decline. As the teaching and research positions were previously funded by the UGC will not be having any penny to pay them.
Disruption of teaching and research functions across the centers in universities might be caused. This will affect students doing research, Ph.D.'s and other such courses as they will be left alone without any guide.
These centers undoubtedly a great step for women education but with new changed guidelines we need to see how it will be affecting existing structure? Also how much opposition will be there in from various Institutes for the same?

The Impact Of Globalization In India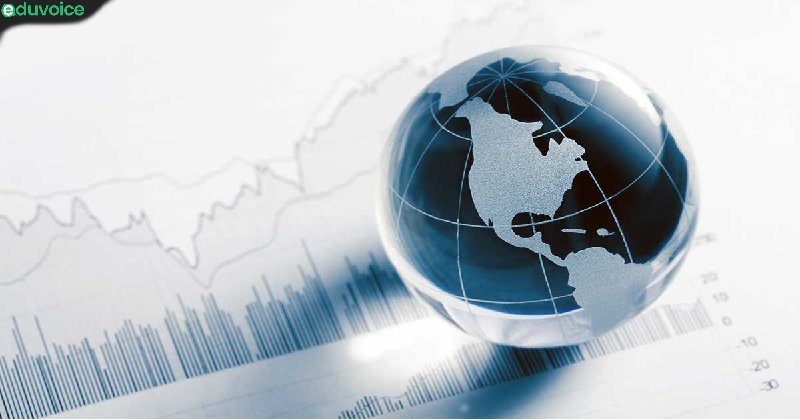 Today Technology has, in fact, widen and reduce access to education. It has changed the way people use to perceive business and education in particular. We are living in a period where the business world is rapidly changing. The knowledge-driven and information centered economy is pushing business to innovate and come up with new business plans and capabilities.
Impact of globalization in India is one of the most dominant forces facing by higher education in the 21st century. It has a close symmetry with education. As education has an important role in shaping society, globalization has to be coerced with education and global activities have a deep impact on it.
Globalization is a process of integration. interaction, and exchange between people, ideas, innovations, resources, and opportunities across regional and national borders. The impact of globalization in India has been massive and it has forced Indian universities to come up with a new model to provide better educational opportunities for aspiring students. Higher education in India needs to adapt and follow the path of technological disruptions and globalization to enable students for today's workplace.
Education in the era of globalization should be made flexible. It cannot be the same for everyone; each individual student has different needs. All students should be encouraged to engage in learning with new ideas and innovation valued in today's corporate workplace. The pace of education should be set at a student's pace to master the required skills.
Many institutions have responded to the change and plan to internationalize their campuses and academic courses.
Challenges in the Era of Globalization

Lack of Understanding: Many institutions who are going to institutionalize their campuses do not have a real understanding of it.
Student mobility: the real focus of the institutions should be on student mobility when they about opening an institution outside their regional borders.
Managing strategic goals, relevant curriculum, new policies, and international collaboration together in a better manner to meet the positive results.
Bringing the best minds as the incubators of intellectual capital will solve many challenges. Due to the impact of globalization in India, the nation needs to develop international research collaboration among scholars.
Attracting foreign students will bring revenues with them. the increase in enrolment of international students with diversity in nature will encourage intellectualism as well as overwhelming contributions.
It has been accepted by the Government of India and other regulatory apex bodies that there is a need to increase the Gross Enrolment ratio (GER) in Higher Education in India. There is a need to increase the number of Universities, Colleges, and institutions. – lack of fund is one of the challenges.
In the age of impact of globalization in India, education coupled with skill development is a must to export Indian human resource to different parts of the globe. The application of Information and Communication Technology (ICT) in education is one of the strong pillars on which the said proposition rests.
Rea
Let's see Impact of Globalization in India

Customized educative programs- Impact of globalization in India has ushered a lot of changes in the nature of policies, curriculum, values, pedagogies, leadership, assessment, and, organizational structures etc. School and colleges are going for customized educative programs to provide for full rounded education initiatives. Gaining new skills, implementation and innovation are few impacts of globalization worldwide.
Impact of Technology-Technological Infrastructure is the backbone of the 21st-century education system The effective use of technological innovations can diminish boundaries. People from any corner of the world can gain access to information; data and an array of online courses. Easy admission process, online courses, and setting up foreign universities in India are all seen as impacts of globalization on Indian education.
Impact on Teachers'- The role of faculty members in higher education is now ever-changing. In the impact of globalization in India, faculty members require some specialized skills and strategies. The instructors need to be highly organized and communicate with learners in new ways.
They need to be accessible to students and work in teams whenever needed. The instructors must be expert in managing communication because there is a demand for student interaction in this age of technological innovation. They should have a strong mastery over ICT.
Globalization on Education: Pros and Cons

Pros :
The introduction of computer-mediated learning has revolutionized the teaching and learning process. The explosion of knowledge helps people to educate and develop their skills and abilities.
Students have options to maintain pace while learning activities and can learn independently of time and space.
Use of networks to communicate with their peers, their teachers, information sources, and external experts.
It has paved the path for lifelong learning skills for continuous and self-directed learning.
Computer-mediated technologies have made it possible to interact more effectively across cultural boundaries. Sharing information and collaborating with others has proven to be a revolution in education.
Students are using social media to collaborate with one another and to learn about specific topics., to try out new ideas and innovations.
Another advantage is blended learning, where teachers are using a concoction of computers with traditional teaching. Instructors usually use an interactive whiteboard and specially adjust software.
READ MORE – Higher Education 4.0: Smart Pathways For Smart Future (Part 1)
Cons:
The greater application of English in the underdeveloped and developing countries has paved the path for lucrative business for the publishing houses.
Over-dependence on English as a dominant language of the world has marginalized many local languages.
Nowadays, young millennials are distracted by digital technologies. The young minds are dominated by mass media and digital culture and are bombarded by the numerous source of information. it becomes difficult for them to select the right piece of information that will shape them for the future.
With the arrival of an array of online courses, many learners are not interested in pursuing higher education.
Young learners prefer learning based on new technologies. For this reason, conventional classroom-based education in the form as it is now, might not survive.
Another important disadvantage is the lack of interaction among young learners. The advent of online learning has posed a threat towards an opportunity to listen to questions and discussions in the classroom.
New Era of Globalisation
The impact of globalization in India has triggered many important changes and tells us about the faster developments in technology and communications. We are witnessing the changes in the ideas, values. knowledge and the role of teachers and students courtesy the impact of globalization in India.
Technology has completely changed the form of electronic literacy. Today, more and more courses are available online and educators are also preparing materials in electronic form and asking students to submit the assignment and projects in electronic form.
The new-age classroom includes video projection screens, CD ROMs and podiums are replacing blackboards. Even students are examined through computer managed learning systems.
Such developments in education reflect there has been an impact of globalization in India. The emergence of video conferencing and the Internet has broken the barriers of distance. Young millennials can now learn without being physically present in an education institution, due to the key aspect of globalization.
The amalgamation of technology and communication can be accessed by any learner from anywhere, at any time. In the impact of globalization in India, both the learners and the educators need to be technologically literate.
Educators must encourage students about the new offerings that communication technology is accomplishing. Institutions are now shifting towards the use of the Internet and computer-mediated technologies to deliver courses to students.
In a Nutshell
Several universities across India have responded positively to the significant impact of educative innovativeness. With the impact of globalization in India hitting the shores of education, improving the infrastructure to cater to the world class standard of education should become a top priority.
To increase the enrolment ratio of foreign students, the institutions must invest to improve the quality of classrooms, libraries, laboratories, and sports facilities.
The recent days in India, improving the quality and quantity of educational delivery in the socio-economic dimensions of the country are major challenges and opportunities, especially in the field of higher education.
Unless such models are implemented one cannot bring about a revolutionary change in the overall quality of education in the age of globalization.