IMPRESS And SPARC Booster Schemes For Indian Higher Education
Union HRD Minister Prakash Javadekar recently unveiled web portals of two schemes- IMPRESS and SPARC with an aim to create a research ecosystem in higher education institutes.  Speaking on the occasion, the minister said that two web portals will facilitate research projects in the areas of social sciences in India, and research collaborations among Indian and Foreign Universities. The scheme for research in Social Sciences is IMPRESS and the scheme for collaboration with foreign universities is SPARC.
IMPRESS
Impactful Policy Research in Social Sciences (IMPRESS) was launched with the objective of identifying and funding research proposals in social sciences with the maximum impact on the Governance and Society. This will facilitate social science researchers in any institution in the country which includes all universities (central and state) and also private institutions meeting the criteria requirements.
The Scheme will be put into action at a total cost of Rs 414 Cr till March 2021. Under this project, 1500 research projects will be sanctioned for two years to facilitate social science research in higher education institutions. The minister said in his conference that the projects would be selected for funding on strictly merit-based. The main objective of this scheme is to identify and fund research proposals pertaining to governance and society.
Thrust Areas of which government will be focusing under this project :-
Urban transformation
State and Democracy
Culture and society
Employment
Skills and Rural transformation
Innovation and Public Policy
Governance
Agriculture and Rural Development
Health and Environment
Social Media and Technology
Science and Education
Politics
Law and Economics
The expert groups' will decide about the Sub-themes later. The process for project selection will be done in a transparent way and on online mode. Only the Indian universities (Central and State), private institutions with 12 (B) status conferred by UGC will be provided the funding for social science researches.
Indian Council of Social Science Research (ICSSR) funded research Institutes can also submit research proposals on the said themes. Generally, the proposals will be called for four times – October 2018, February 2019, September 2019 and February 2020. The entire process of selection and evaluation will be completed within 90 days from the date of call for proposals. All the projects accepted will be regular monitored and the progress report will be directly updated by the Project Coordinator.
( http://mhrd.gov.in/sites/upload_files/mhrd/files/PR_IMPRESS%20.pdf )
SPARC
Academic and Research Collaboration (SPARC) has been launched by the HRD ministry to facilitate research collaboration among Indian and Foreign universities. The Scheme will be implemented at a total cost of Rs 418 Cr till March 2021.
Indian Institute of Technology Kharagpur (IIT)has been entrusted with the task of coordinating the SPARC programme.  Only the top 100 Indian Institutions in NIRF (including private Institutions) and the best institutions in the world(top -500 overall and top -200 subject wise institutions ranked according to QS World University rankings) from 28 selected nations [Australia, Austria, Belgium, Brazil, Canada, China, Denmark, Finland, France, Germany, Hong Kong, Israel, Italy, Japan, Netherlands, New Zealand, Norway, Portugal, Russia, Singapore, South Africa, South Korea, Spain, Sweden, Switzerland, Taiwan, United Kingdom(UK), United States of America(USA, selected to jointly solve the problem of national and international relevance.
( http://mhrd.gov.in/sites/upload_files/mhrd/files/PR_SPARC.pdf)
Key Features of SPARC
Fundamental Research, Emergent Areas of Impact, Convergence Action -Oriented Research and Innovation-Driven are the key thrust areas on which the joint recommendation is recommended.
A set of nodal agencies has been identified in the country as well as foreign participating country. 25 such reputed Institutions have been identified as nodal Institutions.
This scheme will promote visits of International faculty in Indian Institutes to pursue research, visits by Indian students to the world class universities, and joint development of niche courses, monographs, patents.
Other important Schemes of the Government in higher education
IMPRINT INDIA

UCHCHTAR AAVISHKAR ABHIYAAN

Global Initiatives For Academic Networks(GIAN) Scheme

'Study in India'
Perks of IMPRESS & SPARC
This new schemes will aim at improving the research ecosystem of the country.
It will facilitate research collaborations between top institutes of the country and globally ranked Foreign Institutions.
It will have a major impact on providing the best international expertise to address major national problems.
Will improve the international rankings of

Indian Universities.

Enable international faculty to contribute to India for a longer duration
Will provide Indian students an opportunity to learn in world-class laboratories.
This will provide opportunity and funds to upcoming students to make a stand globally.
Criteria for Funds
Only the Indian universities (Central and State), private institutions with 12 (B) status conferred by UGC will be provided the funding for social science researches.
How these schemes can elevate Rankings of Higher Education Institutes in Global rankings?
 Indian higher education system is currently the third largest in the world, next to the United States and China. According to the 'Times Higher Education 'a ranking, Indian Institute of Science (IISc) in Bangalore is the country's highest –ranked institution. The current global higher education milieu is totally preoccupied with rankings. The collaboration of countless institutions has necessitated the logic of bench marking.
The Indian higher education system has a formidable presence, courtesy the growing number of institutions (both Public and Private), as well as the mass of populace that it reaches. The Indian Governments recent schemes seem a step towards minimizing this gap and reclaim the lost glory.
Their main agenda is to create World-class universities in India. Schemes like SPARC can really elevate India's position in the global rankings.  The basic parameters used by the International ranking companies include International collaboration.
The Other Side
As it's not the first scheme Indian Higher Education have before two schemes there were many in the operation. In spite of all efforts and various funding, Indian Higher education is far behind if we compare it on a global Platform. And hence a question arises why so ??
Many Factors which are hindering the growth of Indian Higher Education lets discuss how to minimize such factors and utilize it on its fullest and best. The HRD ministry should take these seriously and act accordingly in the coming months to utilize the funds appropriately. This scheme deserves to become a major higher education initiative also because it has implications for foreign collaboration and diplomatic relations. But, we do have to keep in mind our limitations.
A few of our universities can compete with the best in the world or even in Asia.

The Government's schemes in recent years to improve the quality of higher education have not been very effective so we cannot expect a miracle anytime soon. until and unless we are improving our quality of education we cannot think of attracting foreign students.
We can't expect students from richer countries with a robust higher education system to come to India to pursue study in science and technology, even for Student exchange programme. But we can expect student participation from low- middle-income countries because of their deficiencies in their higher education system.
We should develop the environment more friendly or tolerant of foreigners from rich or poor countries.
We should create shorter programs for International students. Countries like China have taken great initiatives to attract a larger number of international students. International students bring with them ' Economic benefits', which will improve India's status in the World scenario.
Some of the benefits may not happen immediately. However, India is slowly catching up. International students not only help in improving the revenue structure of the economy but also help to cultivate a nation's reputation. Currently, India's international student rate is much lower compared to many countries, but that is something the nation is striving hard to change. The primary objective for the country is, to improve the enrollment rate and improve the rankings of the Indian institutes.
However, if the higher education system in India wants to address this serious issue then it has to establish collaborations with a number of internationally renowned institutions. There's a great possibility that India could be a driving force for international study. With the rapid economic and social development the country has witnessed in recent years, and with rapid progress across the globe, it suggests that it could become a major education destination as well.
All You Need To Know About NCTE (Amendment) Act, 2017 Bill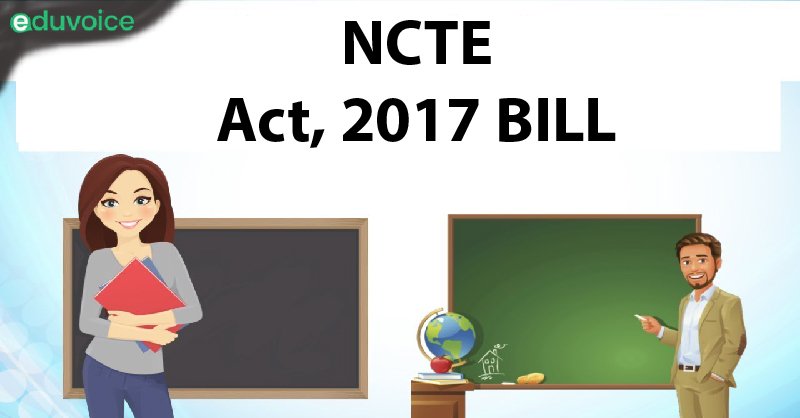 Recently the Parliament of India accorded The National Council for Teacher Education (Amendment)Act, 2017 Bill to offer one- time retrospective recognition to central and state Government funded institutions offering Bachelor of Education (B.Ed.) and related courses that have not got recognition under the National Council for Teacher Education Act. The Indian Parliament on January 3, 2019, passed the National Council for Teacher Education (Amendment) Bill,2018.
The Lower house, Lok Sabha, had already accorded the NCTE amendment bill on July 23, 2018. The Bill strived to amend the National Council for Teacher Education (NCTE) Act, 1993.
The Bill was introduced by the Union Minister of Human Resource Development, Prakash Javadekar in Lok Sabha on December 18, 2017. The National Council for Teacher Education (Amendment) Bill would be able to save the career of over 17,000 students or teachers who have the Damocles sword hanging over their heads. It would save the future of thousands who are pursuing their B.Ed. degrees from the Institutions which are not NCTE approved under the 1993 law.
Background
The Question arises why the courses were not recognized? The HRD minister Prakash Javedekar said there were three reasons:
a communication gap between the government and the varsity
misunderstandings
and negligence on the part of the college
Human Resource Development Minister Prakash Javedekar said that the Government is also mulling to start an integrated four-year B.A.-B.Ed., B.Sc.-B.Ed. and B. Com-B.Ed. so that the students interested in the teaching profession can opt for this course. The minister stressed on the need of quality in the institutions offering B.Ed. courses. HRD ministry has asked the Institutions to submit affidavits recording the facilities they offer. Let us demystify on the significance of the NCTE (Amendment) Bill.
Read Also: Rajya Sabha Passes National Council for Teacher Education (Amendment) Bill
The bill seeks to grant retrospective recognition to Central and State institutions which had conducted teacher education courses without getting approval from the Council.
It will ensure that the future of about 17 thousand students having degrees from such Institutes will not be jeopardized.
Around 23 State and Central universities and colleges offering B.Ed. courses were found not recognized by the Council.
The NCTE amendment bill is an effort to amend the provisions of the NCTE Act, 1993, which was enacted to provide for the establishment of an NCTE.
The Bill proposed a one-time measure to grant retrospective recognition or accord permission to such institutions or courses funded by the Central or State government or the Union Territory administration, and as may be notified by the Central government, which offered teacher education courses on or after the appointed day till the academic year 2017-2018.
In order to attain the above-mentioned results, the Department of School Education & Literacy, Ministry of Human Resource Development, has brought about this amendment.
It proposed to amend Section 15 to grant retrospective permission to the new course or training in teacher education offered by the institutions, as may be notified by the Central government, on or after the appointed day till the academic year 2017-18.
New Retrospective recognition of certain teacher education institutions
Read Also: Three Things To Make A Good Teacher
The NCTE Amendment bill seeks to grant retrospective recognition to these institutions:
Institutions notified by the central Government.
Institutions funded by the central government.
Institutions which do not have recognition under the Act.
Institutions which have offered teacher education courses on or after the formation of the NCTE until the academic year 2017-18.
Institutions like South Bihar Central University, Sagar central University, Jharkhand Central University, Pondicherry Central University, Aligarh Muslim University Murshidabad, Sikkim Central University, Manipal Central University and the Banaras Hindu University who B.Ed. courses were not approved will be recognized after this amendment.
The NCTE amendment bill also seeks to accord retrospective permission to start a new course or training in teacher education to these institutions:
• Institutions notified by the central government.
• Institutions funded by the central government or state/union territory government
• Institutions which have fulfilled certain conditions required for the start of a new course or training in teacher education.
• Institutions which have offered teacher education courses on or after the formation of the NCTE until the academic year 2017-2018.
What is the National Council for Teacher Education (NCTE)
The National Council for Teacher Education, in its early days of 1973, was an advisory body for the Central and State Governments on all matters concerning to teacher education, with its Secretariat in the Department of Teacher Education of the National Council of Educational Research and Training (NCERT). Despite its admirable work in the academic fields, it could not perform essential regulatory functions, to ensure minimum maintenance of standards in teacher education and preventing the proliferation of substandard teacher education institutions. The National Policy on Education (NPE), 1986 and the Programme of Action thereunder, envisioned a National Council for Teacher Education with statutory status and necessary resources as a first step for refurbishing the system of teacher education. The National Council for Teacher Education as a statutory body came into existence in an enactment of the National Council for Teacher Education (NCTE) Act, 1993 on the 17th of August,1995.
National Council for Teacher Education (NCTE) Act, 1993
The NCTE Act, 1993 was passed in 1995 and is applicable to all parts of India, except for Jammu and Kashmir. The Act establishes the National Council for Teacher Education (NCTE). The NCTE plans and manages the development of the teacher education system throughout the country. It also makes sure the maintenance of norms and standards in the teacher education system. In order to facilitate the objectives of the Act, separate provisions have been made in the Act for recognizing teacher education courses and to put down guidelines for agreement by recognized Institutions/Universities. It is responsible for regulating the quality of educators and education dispensed in India. The mandate given to the NCTE is very comprehensive and covers the whole gamut of teacher education programmes including research and training of persons for nurturing them to teach at pre-primary, primary, secondary and senior secondary stages in schools, and non-formal education, adult education, part-time education and distance (correspondence) education courses.
NCTE has headquartered at New Delhi and four Regional Committees at Bangalore, Bhopal, Bhubaneshwar, and Jaipur to look after its statutory responsibilities.
Functions of NCTE The Council
A. undertakes surveys and studies related to various aspects of teacher education and publish the result thereof;
B. Put down guidelines in respect of minimum qualifications for a person to be employed as a teacher in schools or in recognized institutions;
C. co-ordinate and supervise teacher education and its development in the country;
D. makes recommendations to the Central and State Government, Universities, University Grants Commission and recognized institutions in the matter of preparation of suitable plans and programmes in the field of teacher education;
E. lay down guidelines for compliance by recognized institutions, for starting new courses or training, and for providing physical and instructional facilities, staffing pattern and staff qualification;
F. lay down norms for any specified category of courses or training in teacher education, including the minimum eligibility criteria for admission thereof, and the method of selection of candidates, duration of the course, course contents and mode of the curriculum;
G. lay down standards in respect of examinations leading to teacher education qualifications, criteria for admission to such examinations and schemes of courses or training.
Read Also: How To Create Google Forms? 6 Ways To Use Google Forms for Teachers
H. promotes and conduct innovation and research in various areas of teacher education and disseminate the results thereof;
I. lay down guidelines regarding tuition fees and other fees chargeable by recognized institutions;
J. evolves suitable performance appraisal system, norms, and mechanism for enforcing accountability on recognized institutions;
K. examines and review periodically the implementation of the norms, guidelines, and standards laid down by the Council, and to suitably advise the recognized institution;
L. formulates schemes for various levels of teacher education and identify recognized institutions and set up new institutions for teacher development programmes;
M. evolves suitable performance appraisal system, norms, and mechanism for enforcing accountability on recognized institutions;
N. takes all necessary steps to prevent commercialization of teacher education; and
O. perform such other functions as may be entrusted to it by the Central Government.
Programmes Recognised by NCTE
NCTE notified revised Regulations and Norms and Standards on November 28, 2014, for the following Teacher Education Programmes:
A. Diploma in early childhood education programme leading to Diploma in Preschool Education (DPSE).
B. Elementary teacher education programme leading to Diploma in Elementary Education (D.El.Ed.).
C. Bachelor of elementary teacher education programme leading to the Bachelor of Elementary Education (B.El.Ed.) degree.
D. Bachelor of education programme leading to a Bachelor of Education (B.Ed.) degree.
E. Master of education programme leading to the Master of Education (M.Ed.) degree.
F. Diploma in physical education programme leading to a Diploma in Physical Education (D.P.Ed.).
G. Bachelor of physical education programme leading to the Bachelor of Physical Education (B.P.Ed.) degree.
H. Master of physical education programme leading to the Master of Physical Education (M.P.Ed.) degree.
I. Diploma in elementary education programme through Open and Distance Learning System leading to Diploma in Elementary Education (D.El.Ed.).
J. Bachelor of education programme through Open and Distance Learning System leading to Bachelor of Education (B.Ed.) degree.
K. Diploma in arts education (Visual Arts) programme leading to a Diploma in Arts Education (Visual Arts).
L. Diploma in arts education (Performing Arts) programme leading to a Diploma in Arts Education (Performing Arts).
M. 4-year Integrated programme leading to B.A.B.Ed./B.Sc.B.Ed. degree.
N. Bachelor of education programme 3-year (Part Time) leading to a Bachelor of Education (B.Ed) degree.
O. 3-year Integrated programme leading to B.Ed., M.Ed (Integrated) degree.

Private Accreditation – A Boon OR Curse?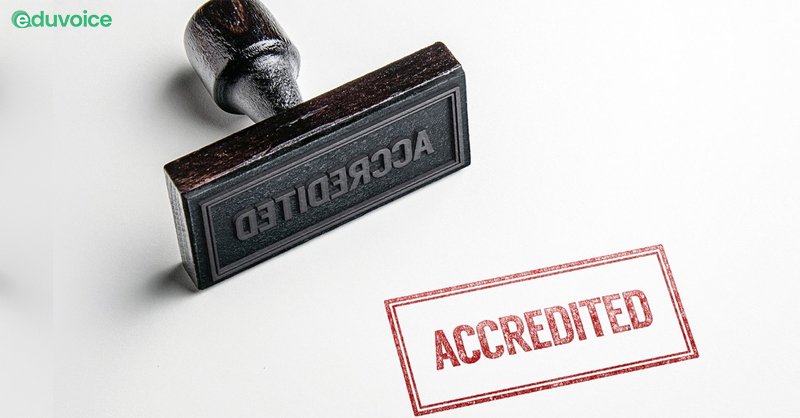 In a very astounding and one of a kind move, education ministry had opened new doors for private bodies for accreditation roles in India. Private firms can now gain the rights for accrediting institutes spread out in one of the largest education markets of the world. Back in January, UGC, who is the current holder of institute accreditation rights, decided that apart from its sub-bodies, NAAC (National Assessment and Accreditation Council) and NBA (National Board of Accreditation), the rights can now be shared by private firms as well. While this a pretty shocking news, the relevance and the credibility of institutional accreditation in India has come under strong criticism as a concurrence to this decision. Let us look into the present state and the proposed private accreditation policies and the impact it will create in the education sector.
You can check the formal letter send by UGC inviting the private Accreditation here
What does it mean to be Accredited?
In this post-independence era, India's higher education system has evolved and grown double fold to become the world's third-largest Higher education systems followed by China and USA. One of the major role players in this highly spread education system is the University Grants Commission (UGC) which is India's tertiary level governing body responsible for university accreditation. So what exactly is accreditation and what does it mean to be accredited?
With numerous private and government held universities opening in India, it becomes even more essential to have a strict governance to ensure that these institutes are upholding the best of quality in providing education for our future generation. Accreditation is a process by which the respective bodies regulates and makes sure that each of the institutes under their domain is following strict protocols set towards imparting education, conducting admission drives, placements and appointments in each of these institutes. Moreover, Accreditation bodies also make sure that these institutes are accountable for their curriculums and institute credibility.
UGC – University Grants Commission
UGC which was modeled after the University Grants Committee of UK was set up after the protocols drafted under the UGC Act of 1956 under the HRD Ministry. Primarily the body was set to govern three major Central institutes of the time, Aligarh, Banaras, and Delhi University but now UGC is the governing and accreditation body for a lot more institutes. Although UGC is the main body, there are various sub-bodies that cater to different types of universities and looking after various aspects of its working. These range from appointments to grants to university recognition. These sub-bodies consist of
   All India Council for Technical Education (AICTE)

   Distance Education Council (DEC)

   Indian Council of Agricultural Research (ICAR)

   Bar Council of India (BCI)

   Board of Theological Education of the Senate of Serampore College (BTESSC)

   National Council for Teacher Education (NCTE)

   Rehabilitation Council of India (RCI)

   Medical Council of India (MCI)

   Pharmacy Council of India (PCI)

   Indian Nursing Council (INC)

   Dental Council of India (DCI)

   Central Council of Homoeopathy (CCH)

   Central Council of Indian Medicine (CCIM)

   National Council for Rural Institutes (NCRI)

   State Councils of Higher Education (SCHE)

   Council of Architecture

   Veterinary Council of India (VCI)
Apart from this, in January 2018, it was decided that various private firms can now be applicable for accreditation rights. So what does private accreditation mean for the industry?

The Private Accreditation
After the major decision to scrap AICTE and UGC for a new Higher Education Body, HECI, a new direction was taken in incorporating private firms along with UGC to accredit the institutes in India. Currently, only The National Assessment and Accreditation Council (NAAC) and the National Board of Accreditation (NBA) under the UGC body were authorized to accredit institutes. Although the move was under debate, it has been finally given the green flag by the HRD Ministry recently.
The Ministry said that the decision was taken after a heavy burden was seen shouldered by the two bodies and with a third-party entry, the hope of lessening this burden and proper channeling of protocols can be made sure but the decision isn't sitting well with any member of the industry.
Prof. R.K. Chauhan, the former vice-chancellor of Guru Jambheshwar University of Science and Technology in Hisar, Haryana, said
"if the NAAC and the NBA were overburdened, the government should have opened more branches. "Why are private entities being allowed to do assessment and accreditation under the garb of semi-government agencies? Allowing private entities in any manner means accreditation grade for sale."
Major concerns emerging from the decision is the sudden outbreaks of rules and regulations that are hell bound on changing the ways the industry has been working. The recent controversy over picking Jio institute for the Institute of Eminence tag, an institute that has not been yet built and even shutting down of more than 250 fake universities have all been creating a big question mark over the credibility of the highly reputed Indian education board.

Private Accreditation – The Pros Column
Under the new private accreditation scheme, a new accreditation body which is being pushed forward by various IITs and premier engineering colleges of the country have agreed on setting up a section 8 company to oversee the accreditation and its protocols. The idea behind this decision is that the involvement of IITs and premier colleges will add more value and prestige quotient to the accreditation. The decision also hopes to spearhead a smooth and more efficient accreditation process for the institutes.
Private Accreditation – The Cons Column
While the new movement claims to carry forward effective accreditation methodology, eyebrows are raised over how commercialization is overshadowing the new decision.
"Accreditation and assessment are key to ensuring quality in higher education. The majority of the institutions coming up in India are in the private sector. If some private entity is involved in assessment and accreditation, impartiality cannot be ensured,"
says Prof. R.K. Chauhan, former vice-chancellor of Guru Jambheshwar University of Science and Technology in Hisar, Haryana
on the same matter, Rajesh Jha, a member of Delhi University's executive council, said:
"The government is trying to promote privatization of higher education. It wants top colleges to take autonomous status to start self-financing courses. It wants to give institution of eminence status to Jio Institute, which is yet to be set up. Now it is involving private entities in accreditation also."
You can check out the formal protocols and regulations that has been set by UGC as a deciding criteria for private bodies for Accreditation eligibility here
The debates have already been sparked over the sudden reform changes to one of the most prestigious activities within the higher education industry. The biggest concern is the impending commercialization of the education sector and the way it is bound to slowly lose its credibility and a strong lineage that it has managed to preserve till date
The " Institute of Eminence " Status – All you need to know
It can be rightfully said that with the current circumstances, the Indian Higher Education is upgrading itself so as to keep up with Global education standards. As a progressive step towards this, the Government has first decided to scrap the existing higher education body of UGC and replacing it with a new one. Another major step taken by the government is the creation of a global tag for the institutes. The HRD (Human Resource Development ) Ministry on July 9th 2018 gave six universities the " Institute of Eminence " Status. These six Institutions were Indian Institute of Science (IISc), Bangalore, the Indian Institutes of Technology at Mumbai and Delhi among the public institutes and Manipal Academy of Higher Education, BITS, Pilani, and the proposed Jio Institute from the private institutes.
IoE – The Institute of Eminence
The main idea behind creating a movement to give universities the tag of " Institute of Eminence (IoE) " was to address the need for improvement in the Indian Education System as our system still follows the old methods that have been passed down through generations.The main reason why our education system seems to be lagging behind globally is due to the lack of funding and introduction of new methods of teaching. For any student to grow in the society with respect to a successful career, they should be taught with a curriculum that is in accordance with their changing surroundings. The government feels that there is a need for the creation of another distinct category of universities which is to ensure that in the near future, their performance is such that they are known as world-class globally. The IoE status was a strategic move by the government towards achieving this.
The IoE Tag – Why does it Matter?
There are only six universities as of now who have been given the IoE Status, the management and regulation of these universities whose of which will be different from that of the normal ones.
So how come suddenly this change is happening?
The Hon'ble Finance Minister Of India did suggest to implement such transformation in his budget speech in 2016. He said:
It is our commitment to empowering Higher Educational institutions to help them become world-class teaching and research institutions. An enabling regulatory architecture will be provided to ten public and ten private institutions to emerge as world-class Teaching and Research Institutions. This will enhance affordable access to high-quality education for ordinary Indians. A detailed scheme will be formulated."
So acting on the same, IoE tag was introduced to adopt institutes and shape them to be at par with global universities.
The selected public universities under "IoE" tag will get Rs 1,000 crore of funding and autonomy whereas the private universities will only receive the autonomous status but no monetary support. The autonomous status gives the University the chance to take such decisions that will help in the growth of the Education sector. Despite that, the government will have regulatory oversight of the universities to ensure they pursue excellence.
Key Features :
Earlier the universities couldn't take any major steps without taking permission from the UGC or HRD Ministry. But after this status is granted, the universities are free to do the things listed below.
Increasing foreign student intake
The main aim of this is to make world-class universities, hence it will have to increase the foreign student intake. The Universities will create a few supernumerary seats for foreign students. The students are expected to be from SAARC nations, Africa and Gulf nations.
Foreign faculty
Now the Universities are free to hire Foreign faculty. This will help in balancing the student-teacher ratio. Also, this can be ensured by doing Collaborations, Partnership, exchange with Foreign University
More Research
This will also help in growing the level of research reports made by a ujniversity. Starting this year, the universities will give their students the practical knowledge by collaborating with the industry. The institutes can also fund more on research. The institutes will focus on including advanced state-of-art labs, high-performance computer service, sustainable technology etc.
The IoE Tag – Criteria & Selection
The selection of these universities for the IoE Status is done by a panel called the Empowered Expert Committee (EEC). The selection for the Chairperson and member of the committee of the Union Cabinet was chaired by Prime Minister Narendra Modi. The committee chairperson is N. Gopalaswami who is the Former chief election commissioner. The other known members are Tarun Khanna of Harvard Business School, Renu Khator, president of the University of Houston and Pritam Singh, former director of IIM Lucknow.
Initially, the committee decided to give the title of IOE to 20 institutes, 10 public and 10 private institutes but later on, the government decided to only grant the status to six universities as The Ministry of Finance (MoF) couldn't fund Rs 10,000 crores. All they gave was Rs 3,000 crores after a four-year delay.
Despite all the High-level discussions that led the committee to select these six universities, These choices of the EEC had run them into a controversy over the selection of the proposed Jio Institute. The institute is available only on the white and black and has no records to prove it's performance. This made a lot of people question the basis on which the EEC grants the status and whether the past performance and proof of the existing Institutes superseded proposal of Universities who are not even yet there. The Jio proposal was selected over various well-known private colleges that had applied for the IoE Tag. Some of these colleges were  Ashoka University, OP Jindal University, Azim Premji University and Narsee Monjee Institute of Management Studies among others.
After the declaration of the six institutes and a lot of chaos due to the proposed Jio institute, the government decided to select a few more institutes for this status. The Institutions had three options under which they could apply, the following are those categories:
Public Institutions
Private Institutions
Greenfield Institutions
For the first round of selection 73 public institutions and 40 private institutions send applications. In which 11 Private institutes fell under the "Greenfield Category".
The Greenfield category was meant for the private institutions that were found promising at the proposal stage. This was in accordance to the University Grants Commission's clarification back on November 17 were it directed that all institutions that were currently not a university or deemed to be a university can apply in the greenfield category.
The HRD Minister thereby will also send a letter of intent to the Universities under the greenfield category stating that they would have to be academically operational within the coming three years. The progress made by these Universities should be as such that they ensure the improved standard of education and maintains the world-class status. And if the progress is not satisfactory than the status will be retracted.
Despite all the chaos and biased choices, if the IoE is able to be successful in achieving its aim then this will be the revolution much needed by the Indian Higher Education system.