IMPRESS And SPARC Booster Schemes For Indian Higher Education
Union HRD Minister Prakash Javadekar recently unveiled web portals of two schemes- IMPRESS and SPARC with an aim to create a research ecosystem in higher education institutes.  Speaking on the occasion, the minister said that two web portals will facilitate research projects in the areas of social sciences in India, and research collaborations among Indian and Foreign Universities. The scheme for research in Social Sciences is IMPRESS and the scheme for collaboration with foreign universities is SPARC.
IMPRESS
Impactful Policy Research in Social Sciences (IMPRESS) was launched with the objective of identifying and funding research proposals in social sciences with the maximum impact on the Governance and Society. This will facilitate social science researchers in any institution in the country which includes all universities (central and state) and also private institutions meeting the criteria requirements.
The Scheme will be put into action at a total cost of Rs 414 Cr till March 2021. Under this project, 1500 research projects will be sanctioned for two years to facilitate social science research in higher education institutions. The minister said in his conference that the projects would be selected for funding on strictly merit-based. The main objective of this scheme is to identify and fund research proposals pertaining to governance and society.
Thrust Areas of which government will be focusing under this project :-
Urban transformation
State and Democracy
Culture and society
Employment
Skills and Rural transformation
Innovation and Public Policy
Governance
Agriculture and Rural Development
Health and Environment
Social Media and Technology
Science and Education
Politics
Law and Economics
The expert groups' will decide about the Sub-themes later. The process for project selection will be done in a transparent way and on online mode. Only the Indian universities (Central and State), private institutions with 12 (B) status conferred by UGC will be provided the funding for social science researches.
Indian Council of Social Science Research (ICSSR) funded research Institutes can also submit research proposals on the said themes. Generally, the proposals will be called for four times – October 2018, February 2019, September 2019 and February 2020. The entire process of selection and evaluation will be completed within 90 days from the date of call for proposals. All the projects accepted will be regular monitored and the progress report will be directly updated by the Project Coordinator.
( http://mhrd.gov.in/sites/upload_files/mhrd/files/PR_IMPRESS%20.pdf )
SPARC
Academic and Research Collaboration (SPARC) has been launched by the HRD ministry to facilitate research collaboration among Indian and Foreign universities. The Scheme will be implemented at a total cost of Rs 418 Cr till March 2021.
Indian Institute of Technology Kharagpur (IIT)has been entrusted with the task of coordinating the SPARC programme.  Only the top 100 Indian Institutions in NIRF (including private Institutions) and the best institutions in the world(top -500 overall and top -200 subject wise institutions ranked according to QS World University rankings) from 28 selected nations [Australia, Austria, Belgium, Brazil, Canada, China, Denmark, Finland, France, Germany, Hong Kong, Israel, Italy, Japan, Netherlands, New Zealand, Norway, Portugal, Russia, Singapore, South Africa, South Korea, Spain, Sweden, Switzerland, Taiwan, United Kingdom(UK), United States of America(USA, selected to jointly solve the problem of national and international relevance.
( http://mhrd.gov.in/sites/upload_files/mhrd/files/PR_SPARC.pdf)
Key Features of SPARC
Fundamental Research, Emergent Areas of Impact, Convergence Action -Oriented Research and Innovation-Driven are the key thrust areas on which the joint recommendation is recommended.
A set of nodal agencies has been identified in the country as well as foreign participating country. 25 such reputed Institutions have been identified as nodal Institutions.
This scheme will promote visits of International faculty in Indian Institutes to pursue research, visits by Indian students to the world class universities, and joint development of niche courses, monographs, patents.
Other important Schemes of the Government in higher education
IMPRINT INDIA

UCHCHTAR AAVISHKAR ABHIYAAN

Global Initiatives For Academic Networks(GIAN) Scheme

'Study in India'
Perks of IMPRESS & SPARC
This new schemes will aim at improving the research ecosystem of the country.
It will facilitate research collaborations between top institutes of the country and globally ranked Foreign Institutions.
It will have a major impact on providing the best international expertise to address major national problems.
Will improve the international rankings of

Indian Universities.

Enable international faculty to contribute to India for a longer duration
Will provide Indian students an opportunity to learn in world-class laboratories.
This will provide opportunity and funds to upcoming students to make a stand globally.
Criteria for Funds
Only the Indian universities (Central and State), private institutions with 12 (B) status conferred by UGC will be provided the funding for social science researches.
How these schemes can elevate Rankings of Higher Education Institutes in Global rankings?
 Indian higher education system is currently the third largest in the world, next to the United States and China. According to the 'Times Higher Education 'a ranking, Indian Institute of Science (IISc) in Bangalore is the country's highest –ranked institution. The current global higher education milieu is totally preoccupied with rankings. The collaboration of countless institutions has necessitated the logic of bench marking.
The Indian higher education system has a formidable presence, courtesy the growing number of institutions (both Public and Private), as well as the mass of populace that it reaches. The Indian Governments recent schemes seem a step towards minimizing this gap and reclaim the lost glory.
Their main agenda is to create World-class universities in India. Schemes like SPARC can really elevate India's position in the global rankings.  The basic parameters used by the International ranking companies include International collaboration.
The Other Side
As it's not the first scheme Indian Higher Education have before two schemes there were many in the operation. In spite of all efforts and various funding, Indian Higher education is far behind if we compare it on a global Platform. And hence a question arises why so ??
Many Factors which are hindering the growth of Indian Higher Education lets discuss how to minimize such factors and utilize it on its fullest and best. The HRD ministry should take these seriously and act accordingly in the coming months to utilize the funds appropriately. This scheme deserves to become a major higher education initiative also because it has implications for foreign collaboration and diplomatic relations. But, we do have to keep in mind our limitations.
A few of our universities can compete with the best in the world or even in Asia.

The Government's schemes in recent years to improve the quality of higher education have not been very effective so we cannot expect a miracle anytime soon. until and unless we are improving our quality of education we cannot think of attracting foreign students.
We can't expect students from richer countries with a robust higher education system to come to India to pursue study in science and technology, even for Student exchange programme. But we can expect student participation from low- middle-income countries because of their deficiencies in their higher education system.
We should develop the environment more friendly or tolerant of foreigners from rich or poor countries.
We should create shorter programs for International students. Countries like China have taken great initiatives to attract a larger number of international students. International students bring with them ' Economic benefits', which will improve India's status in the World scenario.
Some of the benefits may not happen immediately. However, India is slowly catching up. International students not only help in improving the revenue structure of the economy but also help to cultivate a nation's reputation. Currently, India's international student rate is much lower compared to many countries, but that is something the nation is striving hard to change. The primary objective for the country is, to improve the enrollment rate and improve the rankings of the Indian institutes.
However, if the higher education system in India wants to address this serious issue then it has to establish collaborations with a number of internationally renowned institutions. There's a great possibility that India could be a driving force for international study. With the rapid economic and social development the country has witnessed in recent years, and with rapid progress across the globe, it suggests that it could become a major education destination as well.
Skill India Programme – "Inspire, Transform, Reform, & Inform"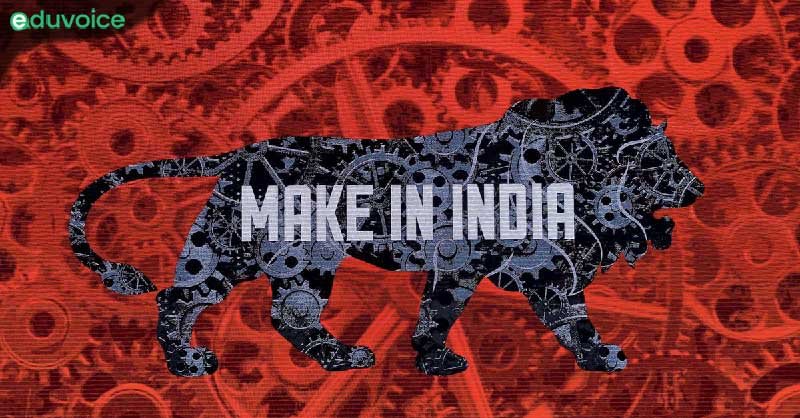 The success of a nation always depends on the success of its youth and it is the promulgation of Skill India Programme that has paved the way to make India a skilled nation. Skill India Mission, launched on July 15, 2015, by our honorable Prime Minister Narendra Modi to encourage the youth of our country with specific skill sets, making them employable and productive in their work environment. Every ministry under the Government of India is engaged in the massive skill India program to train manpower in India.
Skill India Programme will encourage and groom professionals to contribute substantially to India's industrialization and economic growth. It is estimated that over 400 million women and men in the nation will be made competent in various industrial and trade skills by the year 2022. It is definitely going to be a positive foray to remove poverty, and reducing unemployment on a large scale. Certificates will be delivered to those who complete a particular skill or programme and this certificate has to be accepted by all public and private agencies and entities, including overseas organizations. Skill India is a programme designed for the entire nation.
Objectives of 'Skill India Programme'
The program is expected to reduce dependence on urban and semi-urban jobs.
It will foster and develop Micro, small and Medium Enterprises by providing ample work opportunities in rural India.
 It also strives to achieve gender equality for income in India
The new programme aims at providing training and skill development to 500 million youth of our country by 2020.
The program will bring many foreign countries to impart specific skills to train Indians.  
A very good conducive environment will be created for employment, education system, and technological advancements.
Features of 'Skill India Programme'
Provide training to all Indian citizens, especially youth, so that they get proper employment or become a successful entrepreneur.
Emphasis to provide training, guidance and financial support to various trades like blacksmiths, fashion designers, leather crafters, carpenter, nurses, tailors, and handloom artisans.
Provide training to groom young talents in core sectors such as Real Estate, Jewellery, banking, tourism, transport, and various other services.
The training will strive to meet the requirement for foreign countries too. Several foreign countries like UK, US, Israel, Germany, and France have signed up as Skill India partners.
The emphasis is to train the manpower to meet the demand of the industrialized countries of the world.
Another blossoming feature of the 'Skill India' programme would be to standardize and certify the training process by establishing a project called 'Rural India Skill'.
Innovative features under 'Skill-India Mission 'will strive to train manpower in effective communications, entrepreneurial skills, and others.
Who can avail training courses under Skill India?
All Skill India Programme and courses are open to every citizen of this nation, regardless of age, gender and location. Though the main focus is on youth, women, and men who are within the working age range, subject to qualifications.
Read Also: Three Things To Make A Good Teacher
These qualifications include literacy and working knowledge of some industry. Skill India Programme and courses are offered in various Indian languages, in an endeavor to convey benefits to all ethnic groups of the country. In addition, Skill India courses can also be aimed to reward:
Self Help Groups- General Category
Self Help Groups- Women
Economically challenged sections of the Indian society
Organizations battling child labor in India
Advantages of 'Skill India Programme'
The main motto is to raise confidence.
The emphasis is to increase productivity by employing skilled manpower.
It will enable the rural population to get blue-collar jobs.
It also strives to achieve gender equality for income in India.
Every job aspirant would be delivered training in soft skills to grab a lucrative job and lead a decent life ahead.
Academic Institutions, corporate bodies would help the program in the longer run.
There has been an increase in economic growth rate. A steady growth rate in GDP too.
More and more employment opportunities are getting boosted by good dispersal of resources.
This economic progress will lead to technological advancements.
Sustainable skilled development will stop people from migrating to urban from rural areas.
A sense of global competitiveness has been triggered in the nation after skill training and vocation programs.
It provides support and guidance for facilitating a better social environment.
Trainers for Skill India and opportunities
Trainers in any sector under 'Skill- India Programme' are welcomed by the Indian government. They can easily get in touch with any of the Skill India related websites online and file applications. Trainers are selected purely on merit basis. Remuneration will be paid according to the ministry and partner organizations conducting courses. Entrepreneurs are welcomed to tie-up with various ministries to offer an array of training courses under Skill India.
Schemes for skill development
Deen Dayal Upadhyaya Grameen Kaushalya Yojana
Pradhan Mantri Kaushal Vikas Yojana
Financial Support for Skill Training of Persons with Disabilities
National Apprenticeship Promotion Scheme
Craftsmen Training Scheme
Apprenticeship training
Pradhan Mantri Kaushal Kendra
Skill development for minorities
Green Skill Development Programme
Impact of Skill India Programme on colleges in India
There has been a steep rise in the number of ITIs. The total number of seats in ITIs has increased by 44 % in May 2017. There has also been a steep rise in enrolment of students in ITIs from 17.80 lakh in 2013-14 to 22.4 lakh in 2016-17. Short-term training centers under NSDC have also scaled up. The number of training centers has also escalated by 85.9 %. 63 curricula have undergone up gradation after thorough consultation with the industry. 35 new trades have been introduced.
Special emphasis has been given on Renewable energy, Instrumentation, and Mechatronics, who are likely to get maximum demand in the future. In a similar way, Short –term courses, a model curriculum for 405 courses and content for 252 courses have been upgraded. Industry connect is welcomed at every stage of the skill training cycle at the skill-based training centers in India. The government of India launched the National Vocational Education Qualification Framework (NVEQF) which later changed into National Skills Qualification Framework (NSQF).
In lieu to make education, 'industry-friendly' skilled workforce is the need of the hour. the institutions are starting community colleges, B. Voc Degree programme, Deen Dayal Upadhyay Kaushal Kendra to offer an array of skill-based courses which are in constant dialogue with the industry norms and respective sector skill council(s).
All the programmes/courses designed for skill component should be job oriented. the Institutions should offer a course in areas which have significant demand in the job market.
Model curriculum designed by the concerned Sector Skill Councils, wherever available, may be adopted in consultation with the industry partners. Wherever the curriculum is not designed, the same may be designed in consultation with the relevant Sector Skill Councils and industry partners
The basic education component may also include the course(s) related to communication skills, soft skills, critical thinking, ICT skills, problem-solving,  value education, and environmental studies.
Present Status
In less than two years of its inception), the flagship scheme of the Ministry of Skill Development and Entrepreneurship (MSDE) registered 3,16,671 placements as on February 2018. 
The current labor demand and supply skill mismatch indicate a severe disconnect between the education/skilling industries and the labor market. In moving forward, skill development initiatives need to be better coordinated.
Under the mission, all skill India Programme and initiatives were brought under the umbrella of the newly created Ministry of Skills Development and Entrepreneurship (MSDE). Currently, several central and state ministries, aside from MSDE, are also opening courses on vocational education and training (VET) to meet the proposed target.
The Ministry of Skill Development and Entrepreneurship has promulgated various initiatives to reach out to the vast rural population that has been not reached or are remotely distanced.
Today we are witnessing a steep rise in the number of individuals who are joining Skill India to secure a life of dignity and prosperity. From the AC technician to the Mine welder, Skill India is providing a gamut of openings to the aspiring youth across all sectors, which could make them employable, earn a decent salary, and contribute substantially to India's industrialization and economic growth.
What is the National Skill Development Corporation (NSDC)?
NSDC the executive arm of MSDE has been engaged in providing training via its wide network of more than 350 training partners.  The organization has been playing an instrumental role in training more than 16 lakh women in the short/long-term courses (3 months to one year) which accounts for more than 40% women amongst total trained candidates.  Some of the prominent options of skill training for women have been IT and ITES, Construction and Real Estate Services, Banking and Financial Services, Education and Skill Development Services, Electronics and IT, Textiles and Clothing, Beauty and Wellness, Retail, and Healthcare. Women are encouraged to enroll and focus on soft skills and entrepreneurship skills. Women are encouraged to be productive in order to achieve gender equality for income in India and to achieve our Hon'ble Prime Minister Narendra Modi's Motto for Skill-India – "Inspire, Transform, Reform, & Inform."
So Today, we can take a pledge, Use Skill-India to inspire ourselves, transform ourselves so that India can definitely achieve its targeted results.
Vocational Training: Need Of The Hour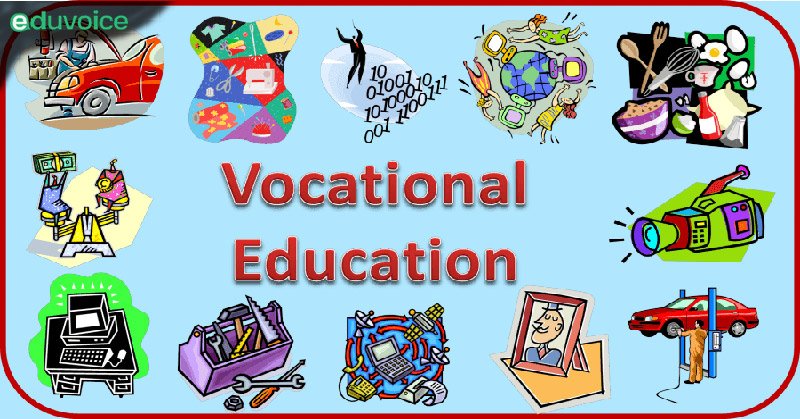 Today, we have witnessed that the global economy has gone through a turbulent phase that has forced many people out of a job, many of them never focussed on hands-on skills in the various industries available across the globe. Vocational Training should be treated as a blueprint to a better future. They will also replace the plethora of academic qualifications currently on offer in each technical or non-technical area with just one recognizable qualification type.
This type of training does not focus on the theoretical framework of various employment sectors but instead stress on the hands-on training required for performing the manual jobs in many sectors. Recognition for skill, career growth, respectable remuneration, and healthy competition are crucial to transforming skill education. Its desired way to meaningful employment and sustainable livelihood. Acquiring skills through vocational training need not be a desperate and undesired path for wage employment through blue collared job roles.
"India Skills Competition" and celebrations of World Youth Skills Day have given a fresh dose of energy to sustained efforts under the Pradhan Mantri Kaushal Vikas Yojana (PMKYV) to transform India to be the Skill capital of the world. The main aim of the vocational training is to achieve recognition and respect to our country's vibrant youth and make them more employable- ready as per industry standards, thereby maneuvering the skills, labor and employment landscape of India.
Pradhan Mantri Kaushal Vikas Yojana (PMKYV) the joint efforts of Ministry of Skill Development & Entrepreneurship and the National Skill Development Corporation (NSDC) completed more than 80 regional competitions in 24 skills/trades including hair stylist, welding, car painting, auto body repair, graphic designing, robotics to name only a few. Vocational Training enhances employability and adds value to education.
Some of the factors educators do need to keep into account while framing the curriculum of the Vocational training:
• Vocational Training is possible for any industry that an individual has a passion for. The vocational training should help him/her to land a job and begin a lucrative career in that specific sector.
• With vocational training, anyone intends to skip professional education can be taught how to it on their manual skill set.
• It should be designed in such a manner that it can be pursued by individuals as young as 14 or as old as even 60 years of age.
• Initiatives like 'Digital India' has allowed formal education to amalgamate with vocational training skills to meet the ever rising demand for skilled technical and non-technical workforce in the country.
• It is no longer required to train workers to meet their specific current needs; we should focus on training programs that impart lifelong skills development.
• It should focus on the immediate beneficiaries: youth, the enterprise, and nation.
• The training should ensure the constant availability of a skilled workforce for strong and balanced growth.
• The right mix of education and vocational training can make him/her more employable in the global scenario. It should motivate the workforce of today and tomorrow and make them employable by established players in the industry.
Read Also: Will Facebook And Google Be Your New Teachers ??
Educational Institutions should offer students a concoction of study and 'on the job' learning and should be intended to equip young people for the modern workplace.
The main motto of the training is to show the experience of the world of work so that the young people understand the range of options available to them and to assist them to make the right choices about the career paths on offer.
Let us explore a few of its benefits:
1. Job Readiness
Since the on-job training involves field work, your skills and abilities to perform a job become better. Any type of vocational training makes him/her adapt to the nuances of the corporate world. Vocational Training will give a job aspirant confidence and make him job-ready.
2. Upgradation of new skills
Apart from adapting to new skills, vocational training also aids in up gradation of new skills for the individual, thus removing skill age-old skills and utilization. Unlike others, this is also taken up by already employed people to upgrade their job-related knowledge.
3. Reduces Marginalization
Some of the groups that are marginalized in the society have easy access to vocational training that helps them earn a living. Even a student who was not excellent in academics can land up a lucrative job with the help of vocational training.
4. Makes study Enjoyable
Almost all vocational training courses require one to go through a practical process, and just theoretical. This whole process of learning becomes more enjoyable.
5. Increased productivity
Vocational Training increases the productivity of the individual by keeping them upgraded with the skills. There is a higher chance of promotion in the workplace.
6. Better Interaction skills
Vocational Training can be a whole new experience from a learner's perspective. the educators must focus on creating an environment where students can enhance their ability to interact with others.
7. Motivates to think out-of-the-Box
Practical process while learning is a concoction of observation, reflection, experience, and application. The vocation training can promote out-of-the-box thinking capability of a student.

Vocational training, skills-based qualifications is a genuine alternative to academic learning. This type of job-oriented enables young people to gain practical skills in a specific craft, occupation or trade by providing applied hands-on work-based learning which is a perfect melange of theory and practice. It is very imperative from the educators' point of view to make the students aware about the range of options available to them and to nurture them to make the right choice ahead. This type of vocational training can help vulnerable young people to reach their potential and attain success in their goals. Many colleges and higher education Institutions should encourage young students to choose Vocational training and maximizes their chances of succeeding in their chosen path.
The Government must ensure that young people are accessed to quality education and well-informed educators. Good educators can motivate and nurture young people to make the right choice ahead. Retail, hospitality, travel, tourism, and paramedics are the type of certain areas in which students need to have their skill-based training.

Today the business world is increasingly want to hire young graduates who have knowledge of soft skills like communication skills, team – working and practical skills to thrive in the workplace.
Vocational training is helping young people to develop their skills needed to succeed in the workplace.
Young graduates with vocational qualifications are using their skills in an array of occupational sectors including administration, sales and customer service, hospitality, technical employment, caring and leisure, and skilled trades.

Read Also: How To Create Google Forms? 6 Ways To Use Google Forms for Teachers
The National Knowledge Commission (NKC) las also considered Vocational training as an important element of the nation's education initiative.
There is a sheer need to redefine the critical elements of imparting vocational education to make it flexible, inclusive, and more job oriented. The Government has also shown tremendous enthusiasm towards vocational Training and las suggested important initiatives.

The NKC has recommended the following long and short term strategy to strengthen the vocational training.

1. Vocational education should be placed under the Ministry of Human Resource Development (MHRD)
2. Increase the flexibility of VET within the mainstream education system through the following steps:
i. Aspects of general education (such as numeracy skills, etc.) should be allowed in VET as far as possible, to enable students to return to mainstream education at a later stage.
ii. programmes in training institutes and polytechnics should have distinct tracks for students of different educational attainments.
iii. Students should be allowed to have multiple entry and exit options in the vocational education stream.
iv. Proper Links should be created between the vocational education stream and school education as well as higher education.
v. Programmes devoted to certain skills training at the primary and secondary level should be launched in all schools.
vi. Vocational training should be made promulgated in various literacy and adult education schemes.
vii. Schemes for lifelong skill up-gradation, through short training programmes, should be launched.
viii. There should be a facility for generating a cadre of multi-skilled persons.
An individual who initiates with a four-year regular course can opt for vocational courses at first while exploring available options to choose a degree program. A career-focused degree includes an array of experiences and classes which better groom students for diverse career options. Vocational courses and training programmes are therefore the need of the hour in India. Their result oriented curriculum will nurture formal education and will facilitate the employability of Indian youths. Globally India ranks second in terms of age of the working population (18-29). These trained youths will have a very important role to play in the growth and progress of the country. The vocational education offers a gamut of choices in terms of specialization. These are short term and pocket-friendly. Students can easily select one based on their interest and skill set.
The working youth working will decide the future of India. It is imperative that these working populations are nurtured with specific craft equipped with the industry-specific training to groom them productive for themselves and the country.
Why Teaching Jobs Are Considered So Underrated??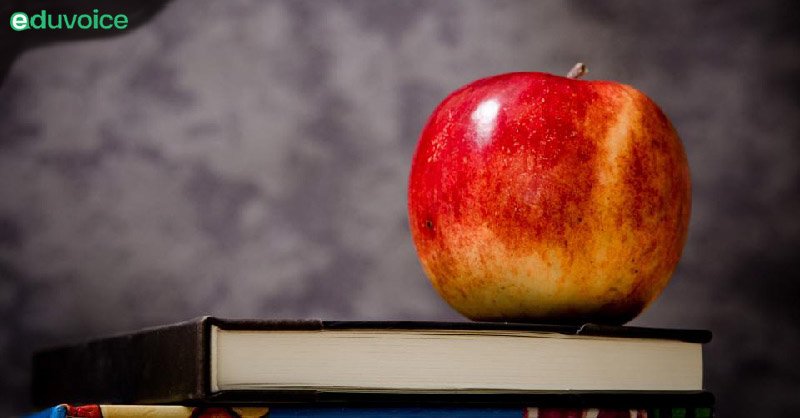 Teaching jobs are one of the most underrated jobs. Want to know why? Read on.
Teacher's Day just passed by this month. People, once again, like every year, could see their Facebook, Instagram, Twitter feeds filled with heartwarming messages, images with glossy texts showing what life would be like without teachers, messages filled with regards, messages filled with regrets for not listening to one's teachers, messages expressing love, admiration and so much more.
Here are a few samples : –
"Thank you mam for making me the person I am today. "

"Your teachings that seemed boring at the time is the only thing helping me progress me in life now. "
All the respect, love, admiration teachers seem to get on teacher's day might fool one into thinking that it is one of the best jobs in the world but that's not the case usually (even when teaching is indeed one of the best jobs in the world).
Teaching jobs, professor jobs require one to be disciplined (shouldn't that be a default, especially when you have to discipline several children yourself), hardworking and most importantly one needs to have an affinity towards constant learning, routine life, public speaking and more.
Now let's discuss why teaching jobs are considered to be one of the most underrated professions in India. A profession is called underrated when people (or majority of them) fail to see the value it provides in terms of compensation, respect, lifestyle etc.
There are many things that have led to the perception of teaching being an average job, but the biggest cause is the teachers themselves, not all, but the specific ones who chose this career not out of passion but just because they couldn't settle in any other profession. Teaching is often the "Plan B' for majority of people and as a result, many people don't prefer teaching as their first profession and end up undermining the profession.
Another reason people undermine the profession is because of the conception around the pay teachers and professors receive, but the truth is entirely different. Initial compensation is low like most of the fields , especially if you are starting as a school teacher but you start getting a handsome pay as you move up the ladder. As far as the compensation for professors is concerned, you just need to look up the numbers yourself and you won't be left disappointed.
But one more instance when a profession is considered underrated is when people underestimate the hard work that the profession requires. And if that is the reason you undermine teaching as a profession, here are a few things that will change your perception : –
Why Teaching Jobs are Underrated
Teaching itself is changing as a profession
Thanks to the advancements in the fields of Smart Classes, Artificial Intelligence, Virtual Labs, Mobile Apps and more, the role of teacher is always changing. It is not one of those professions where one can stay relevant doing what he or she did 5 years ago. In an age when people are debating about whether teachers will be replaced my machines or not, a continuous efforts towards learning and upgrading oneself needs to come as a default to teachers today, which, to be honest, is a hard thing to foster in real life.
You have to go beyond your formal role
Building on top of the topic mentioned in the first point, machines might not be able to replace teachers because of one single reason – a real teacher's job goes beyond teaching and assessment. For lots of students, teachers and professors are their sole source for life-issues related counselling, motivation, validation and sometimes even friendship. That's the reason students stay in touch with their teacher even when they have graduated from their classes a long time back. This part of the job is not mentioned on paper but comes as a default and is one task that simply cannot be and should not be avoided.
You are probably doing 25-30 jobs at a time
No classroom is uniform in terms of quality of the students. In each classrooms, there are students who might be excelling in academics while some might be doing a phenomenal job in terms of co curricular activities while there are some children who might be disadvantages socially, economically or physically. At the end of the day, all these students are unique individual and to foster their learning in the right manner, you have to customize your teaching accordingly. While it's not a mandate, but you need to give time to each student individually and understand their needs. That is why teaching a classroom of 25-30 students at a time is often comparable to doing 25-30 jobs.

You have long hours and work that you have to take to your home
When people think about jobs where workers have to work long hours, toiling away their nights in front of computers, people usually think of people in media or ad industry, coders at tech companies, agents working in the customer service domain and more. While teachers don't have to sit for that long in their workplace, that is, schools, to do their work, they often have to bring their work to their homes. When tests are to be checked, or a new topic has to be introduced, teachers often spend hours working even when the official hours are over. If you want to get into the teaching field thinking you will be home by afternoon and then you can resume with your normal life, you might want to reconsider your career options.
Despite all the hardships, teachers job is a rewarding one in many ways. It's one of those noble professions where you get respect ( at least in the longer term), decent money and a chance to actually contribute to the society in a meaningful way.
It's completely wrong to undermine teaching as a profession because teachers build the future by building the ones who are the future themselves. When such an important task is part of your key responsibility areas, one simply cannot emphasize enough on the importance of teachers and the roles that they play in our lives and in our society.
Want to learn more about various career prospects? Read here.