This Is How Institutions Can Improve Their Online Education
The Online Learning Consortium releases a list of best practices for digital classes to improve institutions programs.
Higher Education these days is no more limited to empty and dusty classrooms. It is no more about teachers giving long lectures to the students. Online learning in higher education is proving itself much advantageous for both the students and for the teachers. It is not only enhancing the flexibility of the universities but is also proving itself to be convenient for many students especially for those who are unable to attend the classes on a regular basis on a campus.
FACTS AND STATS
With over 400 million internet users online education has reached up to a whole new level. If we have a glance at the global stats, according to a recent survey, enrollment in online programs has tremendously increased from 2015-16. Around 6.5 million students from nearly 5000 universities and colleges in the U.S. have taken up to at least one online program (course) each by the end of 2016; which was certainly a massive rise as compared to the previous years.
In fact, India is no less as it is now the third largest online market for education in the world, which has the worth of nearly $3 billion. With such great stats and performance, it is likely to state that India has picked up great pace in the field of online education.
ONLINE v/s OFFLINE LEARNING
Despite such great statistics and advantages; in some aspects, online learning is probably still not able to keep up with the traditional age-old higher education patterns. Few of the online programs are still lacking behind.
According to one of the surveys of some students, it was stated that nearly 60% of the students have opted for online classes.
However, another survey says that seven in ten students believe that it is not possible to get the true college experience through online education.
Also, around 80% have their perception of online education being better than offline.
With such a controversial battle between online and offline learning there comes great pressure on the university's shoulders to improve their quality of education not only in the aspect of online learning but in for offline learning as well.
HOW CAN UNIVERSITIES IMPROVE THEIR ONLINE OFFERINGS
There arises a great need for the universities to buck up to improve the quality and availability of online education and learning to the students. The entire timeline of a student's higher education experience should be covered by the digital offerings of the universities. Certainly, Improvements to support for online students are a win-win situation for all the students. The learning experience of every student can be improved with the help of appropriate tools and aspects especially the ones necessary for student's success.
A. For the assistance of the universities to build a strong and reliable online learning curriculum, universities should  adopt the points necessary for the growth of any successful online higher education program. For example, A Student Support Checklist has been created by the Online Learning Consortium (OLC) and the State University      System of Florida, which has given few necessary steps/points for how they can assist the students in their career success. With those points, it is assured that if the cooperation from the diverse service areas across all the institutions in achieving the new checklist will overcome the major issues being faced by the students and will help the universities to unite with the online-learner community, promising them to provide the same quality education, support, and opportunities as for the campus students. Some of the pivotal points mentioned in the checklist are given below:
Admissions: The appropriate campus and class information should be provided to the students via online portals comprising a virtual campus tour and an online platform for the complete interaction amongst the learner-community and the assigned faculties; making it convenient and accessible for everyone.
Financial Aid: The online students can be provided the opportunity to not only contact with financial aid advisers but also will be provided online tools ( like mobile services) to notify students of their options, piece of training and other useful stuff.
Advising: The online architecture should be in place in order to support video chat between advisers and students.
Library: One of the major point important for both on-campus and online students are the library resources. The universities, students should be given complete access to personnel, tutorial skills, and databases through online portals, and mobile applications.
Technology Support: The very necessary aspect for online learner-community is smooth technical support, especially for the students who have heavy confidence on their devices. Therefore, it is obligatory for the universities to have the help desk support and access to information on programs which the courses generally require for the successful operations and running of the online program.
B. Universities need to fulfill the demands of the students by supplying them with as many resources and opportunities available as are provided to the campus students. For example, students find the university apps and websites helpful, but they want more personalization… such aspects should be considered by the universities for the improvement of the accessibility of their online programs.
Universities should also keep in mind about assisting the students in enrolling for their first courses. For example, Institutions should make sure that the students have easy access to online enrollment tools, placement testing, degree auditing and ways to contact service centers for learning disabilities. However, these services should be available 24×7, as it will encourage the students to have thorough interaction about their academic and post-graduation goals. AI chat bots may also be used by the smaller institutions that are not able to appoint staff for the possible interactive sessions.
C. The seven key findings can also be adopted by the universities for having a positive impact on access, retention and/or academic success. In an interview with 151 participants involved in online learning at the Open University,UK; the seven key findings emerged along with major assistance from the academic, professional and management staff at 15 Australian universities. These 7 key findings came out by interviewing 151 participants and by asking them about the interventions/strategies for online students that they were using, which they thought might help their online students stay and succeed. These 7 key findings included.
A strategic whole-of-institution approach is needed.
Early intervention with students to connect, prepare and engage is crucial.
Teacher-presence portrays a vital role in building a sense of belonging to the learning community and in improving student retention.
Content, curriculum, and delivery need to be designed particularly for online learning.
Regular and structured contact between the institution and the student is important in administering connection and direction along the student journey.
Learning analytics play an important role in informing pertinent and effective student interventions.
Collaboration across the institution is required to integrate and embed support and assistance; delivering it to students at the point of need.
The Impact Of Globalization In India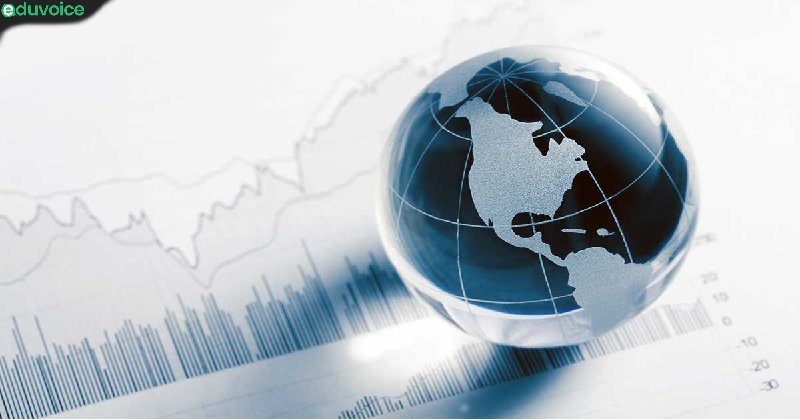 Today Technology has, in fact, widen and reduce access to education. It has changed the way people use to perceive business and education in particular. We are living in a period where the business world is rapidly changing. The knowledge-driven and information centered economy is pushing business to innovate and come up with new business plans and capabilities.
Impact of globalization in India is one of the most dominant forces facing by higher education in the 21st century. It has a close symmetry with education. As education has an important role in shaping society, globalization has to be coerced with education and global activities have a deep impact on it.
Globalization is a process of integration. interaction, and exchange between people, ideas, innovations, resources, and opportunities across regional and national borders. The impact of globalization in India has been massive and it has forced Indian universities to come up with a new model to provide better educational opportunities for aspiring students. Higher education in India needs to adapt and follow the path of technological disruptions and globalization to enable students for today's workplace.
Education in the era of globalization should be made flexible. It cannot be the same for everyone; each individual student has different needs. All students should be encouraged to engage in learning with new ideas and innovation valued in today's corporate workplace. The pace of education should be set at a student's pace to master the required skills.
Many institutions have responded to the change and plan to internationalize their campuses and academic courses.
Challenges in the Era of Globalization

Lack of Understanding: Many institutions who are going to institutionalize their campuses do not have a real understanding of it.
Student mobility: the real focus of the institutions should be on student mobility when they about opening an institution outside their regional borders.
Managing strategic goals, relevant curriculum, new policies, and international collaboration together in a better manner to meet the positive results.
Bringing the best minds as the incubators of intellectual capital will solve many challenges. Due to the impact of globalization in India, the nation needs to develop international research collaboration among scholars.
Attracting foreign students will bring revenues with them. the increase in enrolment of international students with diversity in nature will encourage intellectualism as well as overwhelming contributions.
It has been accepted by the Government of India and other regulatory apex bodies that there is a need to increase the Gross Enrolment ratio (GER) in Higher Education in India. There is a need to increase the number of Universities, Colleges, and institutions. – lack of fund is one of the challenges.
In the age of impact of globalization in India, education coupled with skill development is a must to export Indian human resource to different parts of the globe. The application of Information and Communication Technology (ICT) in education is one of the strong pillars on which the said proposition rests.
Rea
Let's see Impact of Globalization in India

Customized educative programs- Impact of globalization in India has ushered a lot of changes in the nature of policies, curriculum, values, pedagogies, leadership, assessment, and, organizational structures etc. School and colleges are going for customized educative programs to provide for full rounded education initiatives. Gaining new skills, implementation and innovation are few impacts of globalization worldwide.
Impact of Technology-Technological Infrastructure is the backbone of the 21st-century education system The effective use of technological innovations can diminish boundaries. People from any corner of the world can gain access to information; data and an array of online courses. Easy admission process, online courses, and setting up foreign universities in India are all seen as impacts of globalization on Indian education.
Impact on Teachers'- The role of faculty members in higher education is now ever-changing. In the impact of globalization in India, faculty members require some specialized skills and strategies. The instructors need to be highly organized and communicate with learners in new ways.
They need to be accessible to students and work in teams whenever needed. The instructors must be expert in managing communication because there is a demand for student interaction in this age of technological innovation. They should have a strong mastery over ICT.
Globalization on Education: Pros and Cons

Pros :
The introduction of computer-mediated learning has revolutionized the teaching and learning process. The explosion of knowledge helps people to educate and develop their skills and abilities.
Students have options to maintain pace while learning activities and can learn independently of time and space.
Use of networks to communicate with their peers, their teachers, information sources, and external experts.
It has paved the path for lifelong learning skills for continuous and self-directed learning.
Computer-mediated technologies have made it possible to interact more effectively across cultural boundaries. Sharing information and collaborating with others has proven to be a revolution in education.
Students are using social media to collaborate with one another and to learn about specific topics., to try out new ideas and innovations.
Another advantage is blended learning, where teachers are using a concoction of computers with traditional teaching. Instructors usually use an interactive whiteboard and specially adjust software.
READ MORE – Higher Education 4.0: Smart Pathways For Smart Future (Part 1)
Cons:
The greater application of English in the underdeveloped and developing countries has paved the path for lucrative business for the publishing houses.
Over-dependence on English as a dominant language of the world has marginalized many local languages.
Nowadays, young millennials are distracted by digital technologies. The young minds are dominated by mass media and digital culture and are bombarded by the numerous source of information. it becomes difficult for them to select the right piece of information that will shape them for the future.
With the arrival of an array of online courses, many learners are not interested in pursuing higher education.
Young learners prefer learning based on new technologies. For this reason, conventional classroom-based education in the form as it is now, might not survive.
Another important disadvantage is the lack of interaction among young learners. The advent of online learning has posed a threat towards an opportunity to listen to questions and discussions in the classroom.
New Era of Globalisation
The impact of globalization in India has triggered many important changes and tells us about the faster developments in technology and communications. We are witnessing the changes in the ideas, values. knowledge and the role of teachers and students courtesy the impact of globalization in India.
Technology has completely changed the form of electronic literacy. Today, more and more courses are available online and educators are also preparing materials in electronic form and asking students to submit the assignment and projects in electronic form.
The new-age classroom includes video projection screens, CD ROMs and podiums are replacing blackboards. Even students are examined through computer managed learning systems.
Such developments in education reflect there has been an impact of globalization in India. The emergence of video conferencing and the Internet has broken the barriers of distance. Young millennials can now learn without being physically present in an education institution, due to the key aspect of globalization.
The amalgamation of technology and communication can be accessed by any learner from anywhere, at any time. In the impact of globalization in India, both the learners and the educators need to be technologically literate.
Educators must encourage students about the new offerings that communication technology is accomplishing. Institutions are now shifting towards the use of the Internet and computer-mediated technologies to deliver courses to students.
In a Nutshell
Several universities across India have responded positively to the significant impact of educative innovativeness. With the impact of globalization in India hitting the shores of education, improving the infrastructure to cater to the world class standard of education should become a top priority.
To increase the enrolment ratio of foreign students, the institutions must invest to improve the quality of classrooms, libraries, laboratories, and sports facilities.
The recent days in India, improving the quality and quantity of educational delivery in the socio-economic dimensions of the country are major challenges and opportunities, especially in the field of higher education.
Unless such models are implemented one cannot bring about a revolutionary change in the overall quality of education in the age of globalization.
Top 20 Famous Contributors to the Special Education Field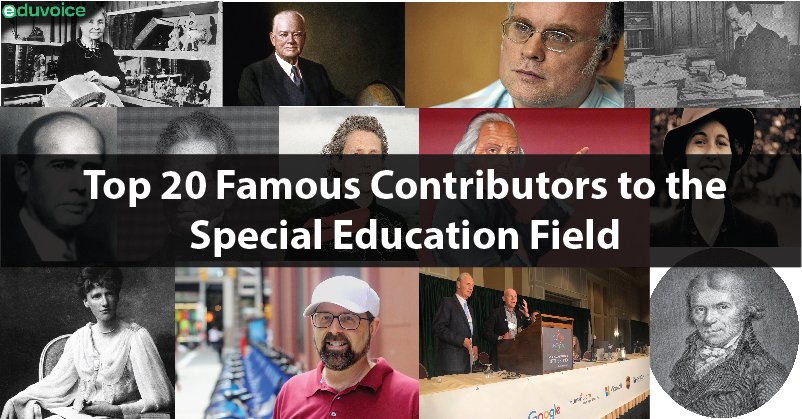 Throughout the history of special education, over 4.5 million children were denied adequate schooling. But, over the years, many people often disabled themselves focused on education for people with disabilities. Some of these individuals broke barriers by fighting for their own educational experiences. The following list of 20 famous contributors to the special education field contains just a handful of all the individuals who have contributed to this effort. The following list is in chronological order, from the 16th century to current news.
Pedro Ponce de León (d. 1584)
He was a Spanish Benedictine monk believed to be the first person to develop a method for teaching deaf/mutes during the 16th century. Details of his methods either were never recorded or have been lost. Many laymen believed at that time that the deaf were too simple-minded to be eligible for salvation under Christian doctrine.
Abbot Charles-Michel de l'Epée (d. 1789)
He was a philanthropic educator of 18th-century France who has become known as the "Father of the Deaf." What distinguished Épée from educators of the deaf before him, and ensured his place in history, is that he allowed his methods and classrooms to be available to the public and other educators.
Abbot Roche-Amboise Sicard (d. 1822)
He took l'Epée's sign language and further perfected it. He was made principal of a school for the deaf at Bordeaux in 1786, and in 1789, on the death of the Abbé de l'Épée, succeeded him at Paris. He met Thomas Hopkins Gallaudet while traveling in England and invited Gallaudet to visit the famous school for the deaf in Paris.
Thomas Hopkins Gallaudet (d. 1851)
He helped fund and was for many years the principal of the first institution for the education of the deaf in North America. When opened in 1817, it was called the "American Asylum for Deaf-Mutes" in Connecticut, but it is now known as the American School for the Deaf.
Louis Braille (d. 1852)
He became blind after he accidentally stabbed himself in the eye with his father's awl. He later became an inventor and designed braille writing, which enables blind people to read through feeling a series of organized bumps representing letters. This concept was beneficial to all blind people from around the world and is commonly used even today.
Edward Miner Gallaudet (d. 1917)
Thomas' son, was the president of Columbia University for the deaf from 1864–1910. He sought college status for that university and received it with President Abraham Lincoln's help. The school then became known as the first college for the dear, or Gallaudet University. He was a staunch advocate of sign language.
Dr. Jacob Bolotin (d. 1924)
He was the first congenitally blind man to receive a medical license. Dr. Bolotin lived and practiced in Chicago during the early part of the twentieth century and was particularly known for his expertise on diseases of the heart and lungs. He used his many public speaking engagements to advocate for the full inclusion of the blind in education, employment, and all other aspects of society.
Eglantyne Jebb (d. 1928)
He was a British social reformer who wrote the first draft of the Declaration of the Rights of the Child, a series of related children's rights proclamations adopted by the International Save the Children Union, Geneva, in 1923 and endorsed by the League of Nations General Assembly in 1924.
Clifford W. Beers (d. 1943)
He was a young businessman who had a mental breakdown and recovered to write about it in A Mind That Found Itself in 1908. He created the National Committee on Mental Hygiene to move Americans away from state hospital custodial and to emphasize prevention.
Herbert Hoover (d. 1964)
Endorsed Jebb's work and created the Charter of the American Child. "For every child who is blind, deaf, crippled, or otherwise physically handicapped, and for the child who is mentally handicapped, such measures as will early discover and diagnose his handicap, provide care and treatment, and so train him that he may become an asset to society rather than a liability."
Helen Keller (d. 1968)
She was an American author, activist, and lecturer. She was the first deaf/blind person to graduate from college. She was not born blind and deaf; it was not until nineteen months of age that she came down with an illness described by doctors as "acute congestion of the stomach and the brain", which could have possibly been scarlet fever or meningitis.
Dr. Gunnar Dybwad (d. 2001)
He persuaded the leaders of the Pennsylvania Association for Retarded Children to sue on behalf of disabled children in 1969. The case, PARC versus Pennsylvania, is credited with establishing the rights of children with disabilities to get a free and equal public education.
READ MORE – 10 Women Who Educate The Nation To Change The World
Rosemary Kennedy (d. 2005)
She was the third child and eldest daughter of Joseph and Rose Kennedy. A lobotomy performed on Rosemary in 1940 left her permanently disabled. She inspired her sister, Eunice Kennedy Shriver, to begin a summer day camp that grew into the Special Olympics, and inspired her brother, President John F. Kennedy, to initiate sweeping legislation designed to improve the quality of life for Americans with disabilities.
Anne McDonald
She is an Australian author and an activist for the rights of people who have communication disabilities. She developed severe cerebral palsy from a birth defect and was institutionalized throughout her teens. At age 18, she repeatedly fought the system in Australia to achieve, through facilitated communication, her own deinstitutionalization, independence, and enrollment in a university.
Rosemary Crossley
She is another Australian author and advocate for disability rights. She wrote, with Anne McDonald, the book, Annie's Coming Out, the story of Anne's breakthrough to communication. She later wrote a second book, Speechless: Facilitating Communication for People Without Voices.
Madeleine Will,
in 1986, proposed what has been called the Regular Education Initiative. Citing concerns about some unintended negative effects of special education "pull-out" programs, her proposal suggested that greater efforts to educate mildly and moderately disabled students in the mainstream of regular education should be pursued. In 2004, Ms. Will was named Director of the National Policy Center of the National Down Syndrome Society.
John Elder Robison,
brother to Augusten Burroughs (author of Running with Scissors) wrote his own memoir on what it was like to grow up with Asperger's Syndrome. The book, Look Me in the Eye, published in 2007, was a groundbreaking look into how one person coped with an unknown disease until he learned about Asperger's at age 39. Robison now serves as a volunteer spokesman for the Graduate Autism Program at Our Lady of the Elms College in Chicopee, Massachusetts.
Dr. Stephen Shore
it was nonverbal until four and diagnosed with "atypical development with strong autistic tendencies," Stephen Shore was regarded as "too sick" to be treated on an outpatient basis and recommended for institutionalization. Fortunately, his parents disagreed. He is now completing his doctoral degree in special education at Boston University with a focus on helping people on the autism spectrum develop their capacities to the fullest extent possible.
Temple Grandin
He is a Doctor of Animal Science and professor at Colorado State University, bestselling author, and consultant to the livestock industry in animal behavior. As a person with high-functioning autism, Grandin is also widely noted for her work in autism advocacy and is the inventor of the "hug machine" designed to calm hypersensitive persons.
Susan Lee Barker
a special education teacher, brought a lawsuit against the school district that she worked for. She took the brave position that if anti-discrimination laws protect kids with disabilities, and prohibit retaliation against kids for taking action to protect their own rights, then those laws must also protect the people who stand up for those kids. In 2009, the Ninth Circuit Court of Appeals agreed in the now-famous case, Barker v. Riverside County Office of Education.
Source – www.mastersinspecialeducation.net
7 Active-Learning Strategies for Higher Education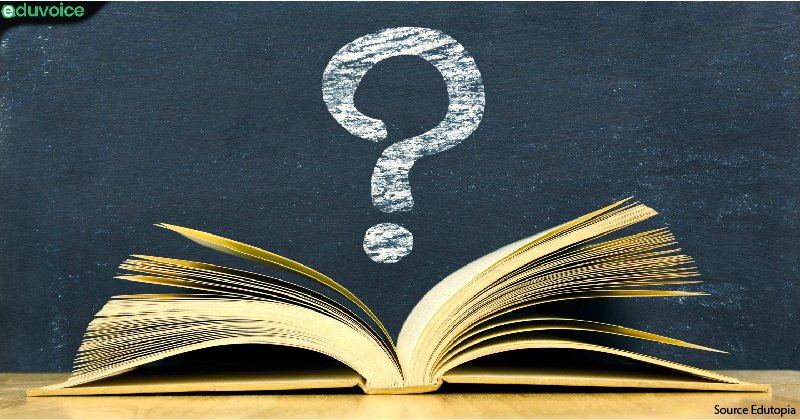 Active Learning Strategies enable the faculty and learners to learn, grow, gain knowledge and engage in activities based on ideas in the best effective ways.
According to the statistics, the concept of Active-learning classrooms has gained attention and growth way beyond imagination since the past few years. It has not only evolved the educational methods and helped the students but has also helped the pedagogy in many ways. It has changed the way and methods of learning. An Active Learning Strategy enables the faculty and learners to learn, grow, gain knowledge and engage in activities based on ideas in the best effective ways.
Many universities have started considering the concept of Active Learning Classroom as very beneficial for student outcomes; they, therefore are investing massively for the transformation of their age-old traditional classroom into an active-learning classroom. It helps in catalyzing student engagement but also their responsiveness and confidence. It motivates both the teachers and the students to work harder and perform better.
Numerous active learning strategies may be used in each of the active learning designs. Here's a list of seven active-learning strategies helpful for pedagogy especially in the higher education field.
1. Facilitation of a whole group discussion
Listening to the responses of the students carefully.
Asking students to elaborate on their answers and thinking by giving explanations, evidence, or clarifications.
Staying neutral in your reaction to the comments of students'.
Encouraging others to respond and react to the ideas by providing different viewpoints, agreements or disagreements.
2. Turn and Talk Sessions
Having a turn and talk session plays a major role in an active-learning classroom. In such a session, a question is asked to the class and students simply turn to the person next to them to discuss the answer.
This serves as an interactive session of the students amongst themselves and makes it easy for the teacher to understand the students.
It is a comfortable way and an initial stage for students to share and discuss their ideas with others and set the stage for them by sharing their perspectives with the larger group.
It is not necessary for the teacher to hear all (or any) of the ideas shared as the important motive of this strategy is for the peers to share and for students to access their prior knowledge about the particular topic.
You can ask students to turn to someone next to them and discuss their responses and perspectives to the following question and give them a time limit.
It helps the teachers to understand how his/her students are interacting with each other and what they need to learn and understand more. It motivates develops confidence and improves the communication skills of the students.
3. Technology Support and Management
In an active-learning classroom, one of the most basic and important things needed is proper management of technology.
Without upgrading the technology of the classroom it is difficult to adopt the new methods of teaching and learning.  
Lack of appropriate technological management may lead to hindrance in the working of the devices and connection required, which might also lead to hindrance in communication amongst the teachers and students as well.
Also, the digital tools which are needed by the pedagogy in the incorporation into their planning are only possible when the access to technology is consistent.
4. Repurpose of  Existing Items in Active-learning classroom Design
READ MORE – Bloom Your Creativity With Bloom's Taxonomy
Universities can also upgrade the existing infrastructure and spaces for the facilitation of active learning.
Instead of the construction of a new building or space, reusing of the same building with the new purpose of an active-learning classroom can be done.
This proves to be economical and also students can be surrounded in engaging classroom technology.
5. Polling
Polling is a strategy of an active-learning classroom which enables the teachers to know and group the students according to the different explanations/answers they carry.
It is all about giving the students the opportunities to discuss their ideas with peers, and then to vote again leads to greater learning of the material.
It is important to make students discuss why their explanation is the most accurate and also why the other explanations are not accurate. It helps the teachers in building the co-operative attitude amongst the students.
Also, it is important that the teacher analyses the polling results and listens to the explanations and the reasoning of the students for their answers in order to determine what further explanations and summary will be needed to make in lecture.
6. Individual and Group Quizzes
The ability to answer, reason and compete is a major aspect of an active-learning strategy. This can be made possible giving students quizzes that they complete individually and submit it to be graded.
Immediately after the individual quiz, the same should be taken as a group quiz by putting the students in small groups. The students then should be allowed to discuss the answers in their group and submit it in for a group score.
Both the quizzes should then be graded and if the group score is higher, the two grades are averaged.
There is no discouragement if in case the individual score is higher than the group score.
This strategy helps the teachers to understand and analyze the students in a better way.
7. Tests/Quizzes with common misconceptions as distracters
Assessments should be Designed in such a way that they include common misconceptions that students often hold.
Students should be allowed to answer the question on their own and then discuss their answer with a partner.
Make them answer the question again after the peer discussion.
Conduct a whole group discussion about why the correct answer is correct and why the others are not.
Common misconceptions students have about different topics and concepts should be discussed and explained appropriately.
So, here was the list of the 7 Active-Learning Strategies for Higher Education for the teachers and faculty. These strategies for an active-learning classroom are very necessary and beneficial for the teachers and the students in the long-run.
What more advantages to they hold and how this concept evolves is yet to be seen in the future.