Dr Devi Shetty Named Chairperson Of IIM-Bangalore Board Of Governors
The decision was taken by the Board of Governors of Indian Institute of Management (IIM) Bangalore, at its 167th meeting held on October 09 (Tuesday), 2018
Dr Devi Prasad Shetty, Chairman and Senior Consultant Cardiac Surgeon, Narayana Group of Hospitals, Bengaluru, has been appointed Chairperson, Board of Governors, IIM Bangalore. The decision was taken by the Board of Governors of Indian Institute of Management (IIM) Bangalore, at its 167th meeting held on October 09 (Tuesday), 2018. The term of office of the Chairperson, Board of Governors is four years from October 22, 2018, when Dr Shetty assumes office, said a statement from the premier B-School.
Dr Devi Shetty has been the chief guest at the Foundation Day lecture (2008) and the Convocation Day (2015) at IIM Bangalore, previously, and nurtures an abiding interest in the institution, said the statement.
"It is a great privilege and an honor to serve as Chairperson of the Board of Indian Institute of Management Bangalore. Over the years, IIMB has grown to become India's leading management institute that attracts the best and brightest students from across the country," Dr Devi Shetty said while sharing his thoughts about how he is looking forward to contribute towards taking IIMB to greater success.
He added that the alumni of the institution are sought after by leading companies from across the world, including his own.
"Surgeons are like artists and we approach the world through feel, touch and instinct. However, the world of business is more complicated than an open chest, and only the devotees of technology who can synthesize multiple data points will be able to make good decisions. The companies of the future will invest more into digital assets than bricks or mortar and their managers will have to supervise bots, not humans. So, the management curriculum must evolve to cope with a rapidly evolving digital landscape," he said.
Dr Shetty founded Narayana Hrudayalaya (NH), a hospital group with pan-India presence. NH manages 32 hospitals and performs approximately 12% of the total heart surgeries in India. Around 40% of them are on children with heart disease.
He was also nominated to the Board of Governors of the Medical Council of India between 2010 and 2011 and was tasked with reforming medical education and medical practice. He was elected representative of the President of India in the Board of Governors of Indira Gandhi National Open University and launched a Diploma in Community Cardiology program to train 2000 specialists for treating heart patients in rural India.
He created world's first micro-health insurance called 'Yeshaswini' with a premium of INR 5 a month, IIMB statement said. "Millions of farmers across Karnataka had access to major surgeries at no additional cost. Yeshaswini eventually became the model for many state governments' health reimbursement schemes," the statement added.
Dr Shetty launched India's first telemedicine program, in partnership with ISRO, to offer cardiac care across remote locations in India and Africa. This program treated over 53,000 patients, free of cost.
Proficient in several languages, Dr Shetty has also been the recipient of several prestigious awards such as the Padma Shri, 2003, Padma Bhushan, 2012, Ernst & Young Entrepreneur of the Year, 2003, Medical Council of India Dr. B C Roy Award 2003, World Economic Forum Social Entrepreneurship Award, 2005, The Economist Innovation Award, 2011, Nikkei Innovation Award, 2014, etc.
"It is a matter of immense happiness that one of the most well-known and respected persons in the field of medicine and in the business of hospital management, Dr Devi Prasad Shetty, is IIMB's Chairperson," said Professor G. Raghuram, Director, IIM Bangalore.
(SOURCE NDTV )
NIT Srinagar is hiring for faculty recruitment 2019: Apply now for 76 posts @ nitsr.ac.in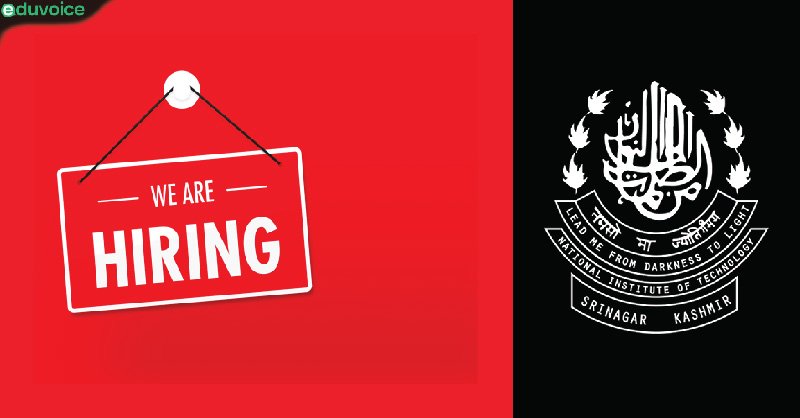 NIT Srinagar recruitment 2019: The National Institute of Technology (NIT), Srinagar has advertised for various faculty vacancies. Candidates who wish to apply for the same can apply at the official website, nitsri.ac.in.
NIT Srinagar recruitment 2019: Important dates
Application process starts: February 20, 2019
Last date to apply: March 20, 2019
Total number of vacancies: 76 vacancies
NIT Srinagar recruitment 2019: How to apply
Go to the official website, nitsri.ac.in
On the homepage, click on 'advertisements/jobs'
Click on 'faculty positions'
A PDF will open, read instructions carefully and click on a link
Link will redirect you to a new page
Click on the post you are applying at and select apply online
The application link is not activated yet and will only work post-February 20, 2019.
Candidates need to download the application form online and submit it to – Registrar, National Institute of Technology Srinagar, Hazratbal Srinagar 190006 by speed / registered post. Applications reached post 4pm of April 1, 2019 will not be accepted.
NIT Srinagar recruitment 2019: Eligibility criteria
Candidates need to have a PhD degree to be eligible for the posts. Additionally, candidates must have at least 60 per cent marks in preceding degrees.
NIT Srinagar recruitment 2019: Application fee
Candidates will have to pay Rs 1000 as application fee
For candidates belonging to the reserved category, the fee is Rs 500
NIT Srinagar recruitment 2019: Candidates will have to pay Rs 1000 as application fee.
(Source India Today)
India-Singapore To Sign Pact For Skilling Indians In Aviation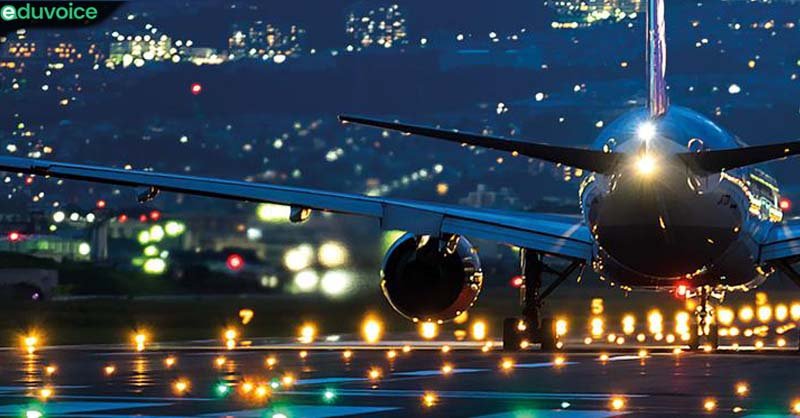 India and Singapore will sign an agreement for skilling Indian youths in the aviation sector at the Aero India Show next week.
India and Singapore will sign an agreement for skilling Indian youths in the aviation sector at the Aero India Show next week. Academies will be set up in Bengaluru and other places in India that will act as regional hubs for the training of Indian youths for domestic and overseas jobs in these sectors.
National Skill Development Corporation of India's (NSDC) Aerospace and Aviation Sector Skill Council in collaboration with Singapore Polytechnic and a Singapore-based private sector firm will signing a Memorandum of Understanding (MoU) on February 22 to establish skill development centers.
Aero India show 2019 will be held in Bengaluru from February 20-24. It will provide a significant platform in bolstering business opportunities in International aviation sector.
These "Centers of Excellence in Advance Skilling" will provide training and certification drawing from Singapore curriculum and standards in sectors such as aerospace and aviation, emerging technologies, automotive and logistics.
"These are all priority sectors under "Skill India" and "Make in India" programmes, which require large workforce with advanced technical skills," India's High Commissioner in Singapore Jawed Ashraf said here on Friday.
He said that these sectors also provide more productive and remunerative employment opportunities.
Singapore is a leader in aviation services including maintenance, repair, overhaul services as well as skill development across various sectors, Ashraf said.
This is one of the many collaborations between India and Singapore in the crucial skill development sector following the signing of two MoUs between NSDC and Singapore Polytechnic to establish state-of-the-art Trainer and Assessor Academies across India.
"Skills development is one of the new areas that have gained prominence in the bilateral engagement with many countries, but especially with Singapore, not only at central but also at state level," the envoy said.
There are several institutional engagements including plans for setting up the first Indian Institute of Skills in Mumbai in collaboration with Singapore's Institute of Technical Education Services (ITEES); training programmes for state government officials in public administration and governance; urban planning, logistics and infrastructure development in collaboration with many Singapore-based institutions, including Institute of Technical Education, Singapore Cooperation Enterprise and Civil Service College.
Singapore has also opened three internationally acclaimed Skill Centers in India (New Delhi, Udaipur and Guwahati) and more coming up, Ashraf said.
The World Class Skill Centre (WCSC) in New Delhi has seen hundreds of students clearing the courses in the areas of Hospitality and Retail Sectors with 100 percent employment rate. There are plans to move WCSC to a new site and further expand it, he said.
Madhya Pradesh, Jharkhand, Assam and Odisha are also working with ITEES and Polytechnics in Singapore to develop skill centres. Odisha conducted training of 100 officials from ITI in Singapore last year.
"The close ties between India and Singapore have a history rooted in strong commercial, cultural and people-to-people links, reinforced by convergent strategic interests," Ashraf said.
The relationship, elevated to a Strategic Partnership in November 2015, has gained a new momentum and direction in last three years, he said.
"The initiatives in skill development taken during Prime Minister Narendra Modi's visit in 2018 are now showing results," Ashraf added.
(Source – NDTV)
Uttarakhand To Get National Law University (NLU)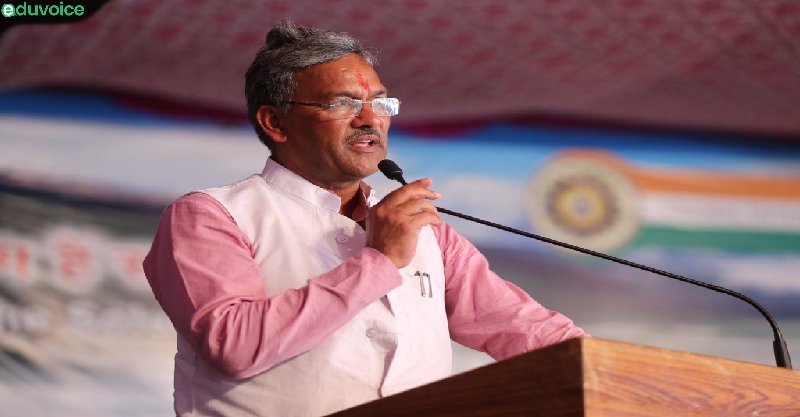 The Centre has decided to set up a National Law University in Uttarakhand, an official statement said here on Wednesday.
The Centre has decided to set up a National Law University in Uttarakhand, an official statement said here on Wednesday. "Here is good news for all those youths who want to make a career in law. The Chief Minister has informed that a National Law University will be opened in Uttarakhand," the statement said. 
Thanking Prime Minister Narendra Modi for giving his nod to open the university in the state, Chief Minister Trivendra Singh Rawat said that Modi had special love for Uttarakhand.
India has 21 national law universities, admissions to which are held through a Common Law Admission Test (CLAT). 
(Source NDTV)