MIT Unveils New $1 Billion College for Artificial Intelligence
The much-esteemed university stated that it would add 50 fresh faculty members and would even construct an interdisciplinary hub for works in computer science, data science, AI, and other related fields.
The Massachusetts Institute of Technology (MIT) announced its plans to establishing a new college of artificial intelligence. Concentrating on the 'responsible and ethical' uses of technology, the initial budget for the entire program is $1 billion roughly (Rs. 7,400 crores)  in which a large part of the funds will be coming as a gift from Stephen Schwarzman (Chairman and Co-founder of the financial giant Blackstone) after whom the college will be titled.
The MIT President – Rafael Reif stated, "As computing reshapes our world, MIT intends to help make sure it does so for the good of all."
One of the statements by MIT said that this initiative represents the sole largest investment in computing and AI by an American academic institution.
The initiative comes from the background of the growing concerns about the impacts of artificial intelligence on global institutions, and anticipations that China is overtaking the United States in this field.
"There is no more important opportunity or challenge facing our nation than to responsibly harness the power of artificial intelligence so that we remain competitive globally and achieve breakthroughs that will improve our entire society," Schwarzman said.
According to MIT, they are facing fundamental questions as for how the technological advancements benefits for everyone can be ensured; mainly for those who are sensitive to quantum leaps as AI will necessarily bring to the nature of the workforce. Although, the new college is scheduled to open in September 2019, with its new building programmed to be completed in 2022.
TS Inter Result: High Court Orders Revaluation Of Answer Sheets Of 3 Lakh Failed Students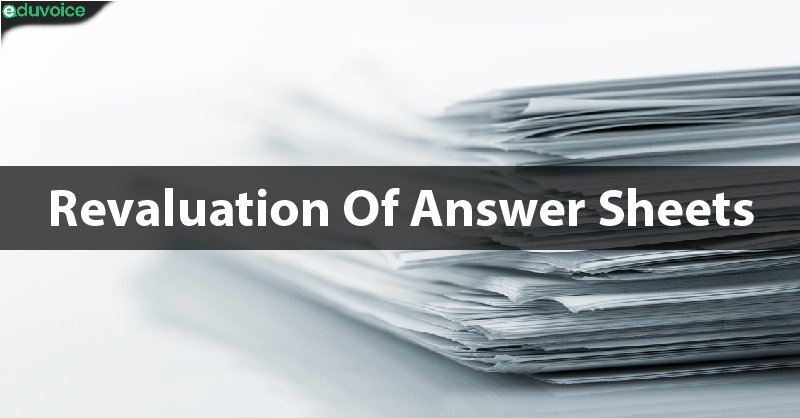 The state government ordered an inquiry into the alleged lapses in the system deployed by Globarena Technologies, whose services were hired by TSBIE to conduct the exams.
The Telangana high court on Tuesday asked the TSBIE or Telangana State Board of Intermediate Education to conduct a revaluation of answer sheets of all the failed candidates whose first and second-year Intermediate examinations' results released recently. The court, while hearing a petition filed by an NGO, gave time to the TSBIE board till April 29 (Monday) to disclose how much time it would take for completion of revaluation, reported Hindustan Times. 
The NGO has also sought a thorough probe into the lapses and compensation to the families of the students who ended their lives.
A total of 9 lakh students had appeared in the intermediate exams held in February-March. The results, announced last Thursday, led to utter chaos. Many bright students who did well in the first year failed in the second year. Most of them were shocked as they were awarded zero, one or two marks.
TBIE Secretary A. Ashok on Monday admitted that there were some lapses in declaring the results. He, however, assured students that the discrepancies would be rectified.
The state government on Monday ordered an inquiry into the alleged lapses in the system deployed by Globarena Technologies, whose services were hired by TSBIE to conduct the exams.
A three-member committee, headed by G. T. Venkateswar Rao, Managing Director, Telangana State Technological Service, will find out whether there were any errors in the publication of results on account of any systemic errors of the agency. 
The committee, which also has Professor A. Vassan of BITS Hyderabad and Professor Nishanth Dongari of IIT Hyderabad as its members, has been asked to submit the report in three days.
Telangana Government Junior College Lecturers Association president Madhusudhan Reddy said at least eight students allegedly committed suicide while several others attempted to end their lives after they failed to clear the exam.
The parents alleged "goof up" in the paper valuation and demanded a thorough re-verification of the papers of those who had failed. 
According to Reddy, eleven students who scored over 900 (out of total 1,000), 125 with scores between 850 and 900 and about 2,000 who scored over 750 were declared failed in one subject which varied among students.
(Source – NDTV)
IIT Hyderabad Launches Master's Program In Development Studies
The course is being offered by the Liberal Arts Department of IIT Hyderabad and the applications will be available on the Institute website from May 4, 2019.
Indian Institute of Technology Hyderabad (IIT Hyderabad) is launching a Master's Program in Development Studies, which will adopt an interdisciplinary approach to study development. The course is being offered by the Liberal Arts Department and the applications will be available on the Institute website from May 4, 2019. Applications will close on June 4, 2019.
"The concern with development encompasses all aspects of human life – physical, psychological, cultural, political, economic and ecological. How can we address each of these while simultaneously appraising their interdependence? The challenge is to train and conceive of professionals and roles that can critically inform ways in which these different areas of life affect one another. The Development Studies program at the Department of Liberal Arts, IIT Hyderabad, does just that," Dr. Haripriya Narasimhan, Head, Department of Liberal Arts, IIT Hyderabad, said while speaking about the importance of this new course.
Further, Dr. Haripriya added that through its interdisciplinary approach, the course will offer a plurality of ways in which the discourse of Development can be innovatively adapted to the ever-changing fabric of human life.
A Master's in Development Studies opens up several career paths such as development practice in grassroots organizations, employment in national and international non-governmental organizations (NGOs), donor agencies and corporate sector (corporate social responsibility). It will also aid students interested in pursuing a career in Civil Services or academia, according to a statement from the Institute.
Faculty coordinating the different courses in this program come from disciplines of Anthropology, Development Studies, Economics, Psychology, and the Humanities. 
Students will do sixteen courses over three semesters, each course worth three credits. 
The Course has a total of 48 credits of taught courses and 12 credits for a dissertation which the students will focus exclusively on, in their final semester. 
The candidates will do an internship in the summer after one year of course work. 
In a bid to speed up the development of drones in India, Japan-based Terra Drone Corporation, Terra Drone India and IIT Hyderabad, on last Thursday announced that they have signed a pact to establish a first-of-its-kind Centre of Excellence for Unmanned Aerial Vehicles (UAVs) in India.
(Source – NDTV)
Jamia Faculty Gets Swiss Award For 'Smart Solar Inverter' Model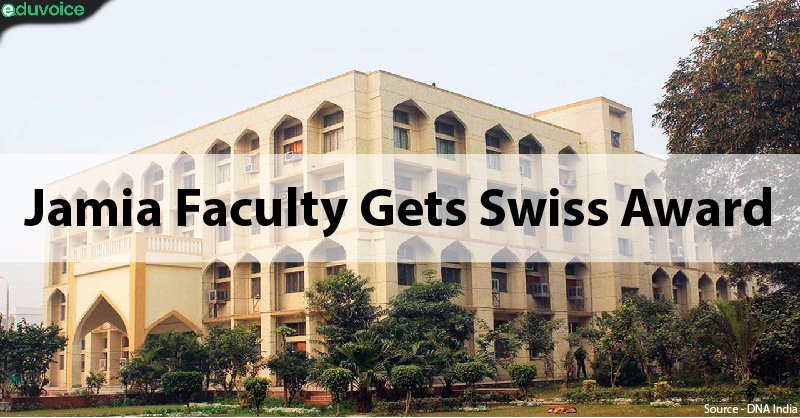 The research group has won an award worth Rs. 20 lakh from Switzerland based world reputed company Typhoon HIL.
In-charge of the Advance Power Electronics Research Laboratory, Department of Electrical Engineering, Jamia Millia Islamia (JMI), Dr. Ahteshamul Haque and his research group has won an award worth Rs. 20 Lakhs from Switzerland based world reputed company Typhoon HIL. 
The research group comprising of students from B.Tech, M.Tech and Ph.D. headed by Dr. Ahteshamul Haque has developed a model for Smart Solar Inverters with its control and submitted it for evaluation in a competition organized by Typhoon HIL. 
Teams from various continents participated in this world level competition named '10 for 10 Programme'.
Prof. Z. A. Jeffery, Head of Department, Department of Electrical Engineering, JMI encouraged the research group to take part in this world level competition, said a statement from Jamia. 
In award, Dr. Haque and his research group got a powerful machine for research worth Rs.20 lakh.
Name of the machine is HIL-402 real-time simulator, which is used in power electronics, microgrid, and renewable energy applications. 
Jamia Vice-Chancellor, Prof. Najma Akhtar, expressed her happiness on this achievement and congratulated Prof. Z. A. Jeffery, Dr. Haque and his team for taking the university to new heights in the field of research and recognition by world reputed organizations. 
Recently, Dr. Haque has also received an R&D project grant under the Ministry of Human Resource Development's SPARC scheme.
(Source – NDTV)