Three Things to Make a Great Teacher
---
—– NAAC ACCREDITED A GRADE  —–  
DIRECTOR, ECOSYSTEM FOR INNOVATION AND ENTREPRENEURSHIP (EIE)
(an SGVU  initiative to promote Innovations and Entrepreneurship)
Principal, SGVU Academic Staff College (GV-ASC)
Professor and Dean, International School of Business Management (ISBM) 
Suresh Gyan Vihar University Jaipur, India
---
Teaching is the best profession in the world because a teacher transforms an ordinary person into an outstanding citizen. The role of the teacher is very difficult to understand and also very challenging. Only someone who loves this profession would be able to do justice with the rising expectations. Being a teacher, I wish to share three fundamental principles, which can help in our transformation.
Don't Teach – Let them Learn
The overemphasis on teaching kills the opportunities of the transformation of students. Students wish to learn and grow and a teacher is a mere facilitator. It is the fundamental role of the teacher to kindle a desire to learn, understand the hurdles faced by the students and create pathways for learning. This learning may be the result of mutual learning. The teacher may not be teaching, but creating an environment for learning. The mere presence of teacher may kindle a desire to learn and students may support each other in the process of learning.

Convert Classroom into Learning Centers
A teacher converts a classroom into a learning center. Mere a building doesn't convert it into a learning center. The bricks and mortar present do not create an opportunity to learn. Students may end up feeling frustrated in a suffocating chamber. However, a teacher can break this situation and convert this room into a learning center, where students are willing to learn something. Their willingness and their efforts to learn to create the required ambiance, which is further developed into an open forum for curiosity, inquisition, inquiry, discussions and information sharing.

Keeping the Slow Learners in Perspective
A teacher has to address a variety of students. A classroom may contain 60 learners, but everyone is not learning at the same pace. Some of these are fast learners and they are able to grab the attention of the teacher also. They are able to increase the speed of discussions in the classroom and create a stimulus for fast-paced learning. The teacher has to understand that there are also some slow learners. The art of teaching is to blend teaching at such a pace that there are opportunities for learning for both fast learners and slow learners. It is easy to teach to the fast learners. However, a great teacher is someone who is able to reduce the pace to the level of slow learners and enable them to come up to other students also.
The art of teaching of the teacher should create an opportunity for learning for everyone present in the classroom. When the entire class is involved in the learning process, there is a true environment for learning. A new teacher generally tries to be very fast in teaching due to over-enthusiasm.
However, with the passage of time, the teacher realizes that true joy of teaching comes when the student at the bottom of the class emerges as the winner at the end. The transformation of an ordinary student into an extraordinary learner is the best reward for the teacher.
342 Offers, Highest Package Of Rs. 35 Lacs Sum Up The Placement Season For IIIT Delhi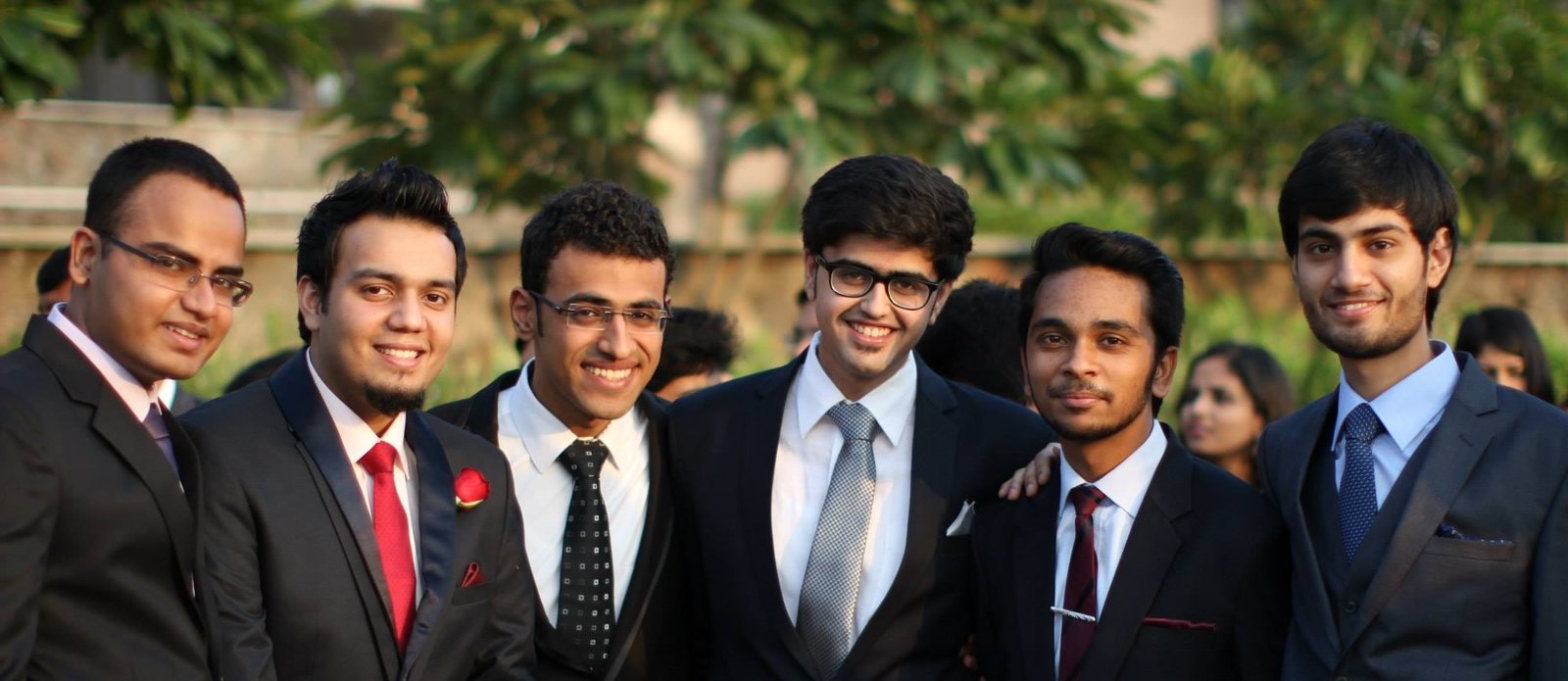 IIIT Delhi Grabs A Rich Haul Of Placements
Honors visited IIIT Delhi, once again. It was gratified with 342 offers for the excellent students it rolled out this season. These included 223 full time + 119 intern offers from 86 companies which is something to be cherished in times to come. The maximum lucrative package that set the pulse racing was of Rs.35 lacs and the average compensation stood at 12 lacs per annum which brought the students into festive mood. Prominent recruiters like Google, Amazon, Directi, IBM Research, Sandisk, Qualcomm and Works Application graced the occasion.
The Indian Institutes of Information Technology (IIIT) Delhi witnessed another successful placement season. Its deserving students are ready to fire all guns as Software Developers, Research Engineers, Data Scientists, Design Engineers, System Engineers, Business Analysts and Frontend or Backend Developers to earn repute and accolades for themselves and the company. The average compensation offered to the students this year stood at 12 lakhs per annum.
The Director of the institute, Mr. Pankaj Jalote was all praise for the successful students. He expressed his happiness and pride on the achievement that the placement team garnered in the institute's favor. He said that the highest offer of Rs. 35 lacs offered by Works Application is a testimony of our quality output.
The students who were a part of the placement process had to clear two rounds of selection criteria. In the first round, about 102 companies interviewed the participating students, under different parameters. In the second round, in an endeavor to win some of the best students, more companies joined the race. They included "Big 4" Consulting Groups, reputed name in their domain. Qualcomm took home the best chunk to lift the company to immeasurable heights, though it visited IIIT Delhi for the first time. The reason being, 32 whopping offers (14 intern offers and 18 full time offers) for the deserving students, giving a happy ending to this year's placement season of the institute.
IIT Kharagpur, IIM Calcutta And ISI Kolkata's PGDBA Register Highest Package Ever
When you sow the seeds of hard work, you expect a rich harvest of success. The PGDBA which began in 2015, jointly designed by three premier institutions of Bengal – IIM Calcutta, IIT Kharagpur and Indian Statistical Institute (ISI) was optimistic of reaping a rich harvest of success for the hard work put in.
Their efforts paid off in the recently concluded final placement drive organized for the first 2015-2017 batch of Post Graduate Diploma in Business Analytics (PGDBA). Apart 38 companies participated in the drive which included Fortune 500 companies like American Express, Walmart Labs, PwC, MasterCard, JPMC, etc. The most worthy formed the list of successful candidates and they were offered the highest domestic package of Rs.20.14 lacs, while the international offer stood at a record of Rs. 33.67 lacs. The average annual package offered was Rs. 17.14 lacs on the domestic front, while it was Rs. 18.07 lacs by international companies.
The graduating batch comprising of 51 students, received a total of 52 offers of which 49 were domestic and three were international offers.
Major Institutes PGDBA Students Offered Highest Package Of Rs.33.67 Lacs
The PGDBA first batch was started in 2015. The course is jointly designed by three premier institutions of Bengal – IIM Calcutta, IIT Kharagpur and Indian Statistical Institute (ISI).
In the consulting domain, PwC US Advisory, Deloitte, Alvarez & Marsal and EXL Services hired candidates for Consultant Positions in Analytics. In the Finance and Financial Services domain, American Express and MasterCard hired candidates for their Payments Analytics division while Dunia Finance, Edelweiss Financial Services and Societe Generale hired candidates for Financial Analytics Roles.
International offers came from Mitsubishi Fuso in Tokyo and Dunia Finance in Dubai.
Each of these organizations had tailor made roles for the successful candidates. They included Senior Data Scientist and Associate Data Scientist, Analytics Manager, Statistical Analyst, Big Data Analyst, Lead Business Analyst, Solution Analyst, Experienced Associate and Assistant Project Manager.
IIT Kharagpur Alumnus Donates Berkshire Stocks To Institute's US Foundation
What you give something it comes back to you. It was proved right by IITKGP's distinguished alumnus Mr. Ajit Jain, whose stint with top level management consultancy McKinsey & Company till 1986 has been highly decorative with various posts coming his way, before he switched over to Berkshire Hathaway.
Today in the capacity as President of Berkshire Hathaway Insurance Group and IIT-Kharagpur alumnus Mr. Ajit Jain fulfilled his desire of doing something worthy for the institute where he learned to sow the seeds of success. He gifted the companies entire stocks to IITKGP Foundation US for his alma mater. An executive body member of IITKGP US Foundation disclosed about this huge gift and the humane side of Mr. Ajit Jain. The member went on to say that the institute had been managing itself with the monetary donations it was receiving till date but today's turn of events is something to cherish for times to come. The recent development has prompted IITKGP to encourage donation of stocks and shares for the upliftment of the institute, an IITKGP spokesperson mentioned.
Guru Dakshina By IIT-Kharagpur Alumnus
Mr. Ajit Jain has earned a special mention from Buffet the American business magnate and Chairman of Berkshire. As per a HT report, Buffett has termed Mr. Ajit Jain as a person whose intelligence to rate most risks in the right manner, the naturalness to forget about those that cannot be evaluated, the fearlessness to script huge policies and the way to reject risks with discipline when the premium is not relevant is really very remarkable. Buffet also went on to say that Mr. Ajit Jain is loaded with all the relevant qualities to take over the reigns from him when he steps down. Receiving such good mentions from a person of such high stature is certainly a moment of pride and honor for this Indian and India.