Gap Between our Education System and Industry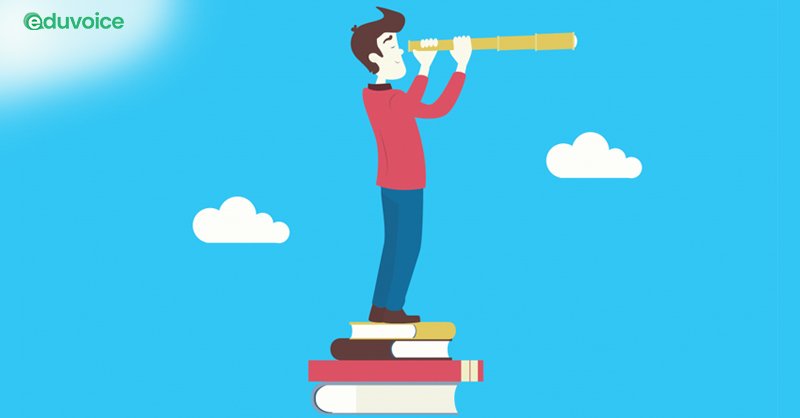 ---
Prof.(Dr.) Anish Gupta
Editor | Amity Journal of Computational Sciences
---
Read on our article on the emerging gap between our education system and industry by Prof.(Dr.) Anish Gupta, Asstt. Dean Academics at Amity University
If we look in today's scenario, we will find there is a tremendous downfall in our existing education system. Generally, we used to hear that many of the colleges were shut down due to lack of admission. Many of the leading industrialist quote that we are producing professional such that 84% of them are not eligible for jobs. Now, the major question which arises is WHY? If we try to understand the major issue for the same, there are various factors which have caused this problem. Still, we are not trying to accept and rectify these issues.

The major issue is our approach. Parents want their child to study, they want that they should score good marks, they should get a good job and earn lots of money. They should be trained from there childhood to become a doctor, engineer etc. as per there family background and suggestions received from others irrespective of the capabilities of their children. But now the question arises what child want? Do he/she want to become the same as his/her parents want? Or he/she want to do something different as per his/her creativity. If we study without interest in any subject or field our productivity will be less and will lead us to inefficient working.
Secondly, our course structure. We used to say and accept that the technology is changing very fast. End-user requirements are changing tremendously. Did our course structure is changing at the same speed? The answer is NO. We have governing bodies known as AICTE, UGC etc., who have made the rule that in the Academic Committee of the Institute there should be members from Industry. The question arises how many do have? How many go for regular meetings? Whether the suggestion received from Industry experts is accepted? And up to what percentage it is being implemented? The answer will be merely 1%. Here we lack in our Education system. We fail to meet industry requirements.
Our education system is now required to be specialized rather than domain specific. We should not teach computer engineering. We should teach Artificial Intelligence, Digital Image processing etc. Instead of creating a dentist, we should specialize them into a specific field. If surgery required, then RCT expert should do it instead of a dental surgeon. Such specialization will meet the industry requirement and will lead to fruitful output.
Every College/University should be bound to have an Industrial expert in their Academic body. The quarterly meeting should be conducted, and the suggestion should be implemented in the Academic system. This will lead to the better education system with industry-ready brains.
Five Major Tips To Become A Better Professor In Business School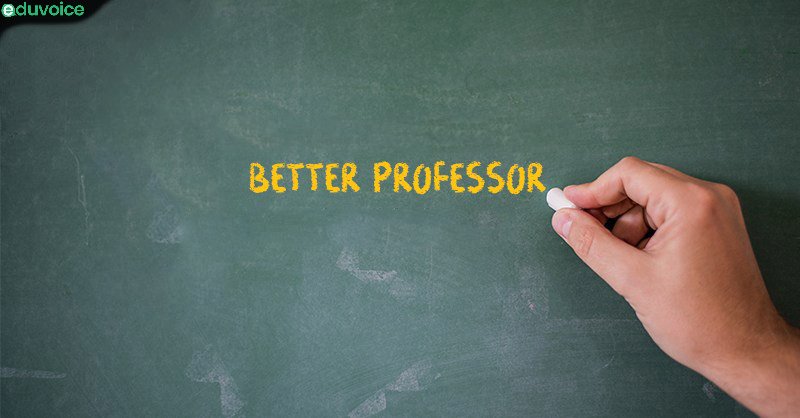 ---


Dr. Pankaj Kumar
Ph.D. (Performance Management Systems), MBA (HR/OB)
---
Nowadays, there is the increasing number of Business Schools are opening in India, where many Professors are employed. Presenting yourself as a better professor is also a difficult task because every professor is capable to do it himself, but in a business school, mainly five tips should be taken so that we can present and impress well. So read on our article for Five Major Tips to become a Better Professor in Business School.

Perfect grip on our subjects
It is necessary for a competent professor to have knowledge of the subject related to teaching such as Human Resource Management, Marketing, Finance, Operation Management, Tourism Management, etc. When the professor enters in the class, then he/she can deal with the answer to the questions asked by the students. A professor's knowledge of subject matter enables him to plan lessons and evaluate student's assignments. To create a lesson plan, professors need to simplify their learning process so that they can access the facts and information about a particular lesson in a skilled manner to the students.

Know our teaching methods
The teaching methods used by a professor such as case studies, role-plays, field studies, lecture methods, assignments, simulations, research-based teaching, etc. For example, the case study teaching method is famous in Harvard Business School. As a management Professor, we should be well advised to implement the teaching methods used by us, and with the knowledge of our subject, we can easily explain our point of view to the students and to solve every problem related to the curriculum.

Always relate your knowledge with the current market
A Management Professor should also have knowledge of business in the market and outside the market, as well as what kind of business works? How to keep the products of the company, customers' needs, and trends, benefits of that company, etc. If a professor is able to teach his students by connecting market knowledge with the planned content, then the student will be able to adjust himself easily after completing his studies in the future.
Read Also: Rs. 93,847.64 Crore Allocated For Education Sector In the Interim Budget

Engage in diverse conversation
As a professor, we should always be active in our field such as attending conferences, workshops, seminars and also organizing such programs in our university/ school and also should continue in research activities like to publish research papers time to time to update in our subjects, after that we should share it with our students.

Knowledge about your Digital Tools
As a professor, a lot of work such as a project, seminar, assignment, etc. are common. The professor should have good knowledge of technology and their instruments. Yes, because today people are living in the 21st century, which is a period of digitalization. In such a way the professor has a smartphone or tablet, and some good applications like Dropbox, Mendeley, Kindle, Google Scholar, etc., it is capable of delivering more knowledge in less time your students with their work. Professors need to have some technologies in hand to be more efficient and relevant.
Higher Education Sector: New Trends In Teaching Learning Methodologies ( TLM )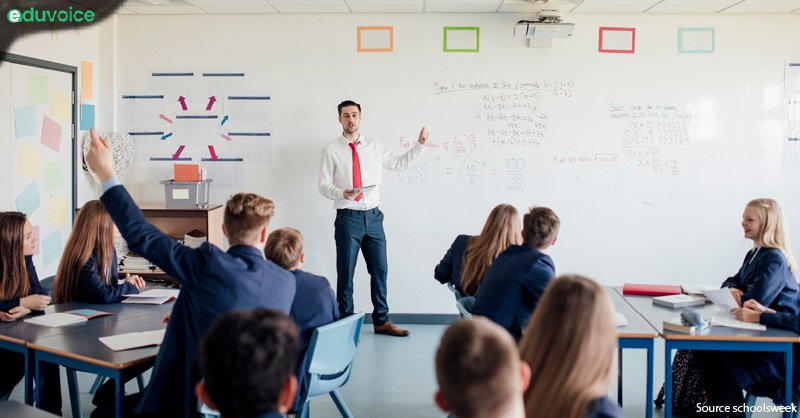 ---
Director, National Outreach & Network
Former Dean, Liberal Arts, Science & Commerce
MIT-World: Peace University, Pune, India
---
Read on our article by Professor Dr Sudhir Gavhane elaborating on the new trends in TLM – Teaching Learning Methodologies and its advancing impact in the higher education sector in general.
The change is the heart of the world and nature. However, the pace of change we are experiencing at present is an unprecedented one. We are now the fastest moving human society, facing its all complexities, with an unpredictable future. We are living in the society of which driving force is technology, thus we are part of technology-driven society. Most importantly digital technologies and their applications are generating "disruptive innovations", which are change makers in its true sense. Digital innovations are responsible for digital revolutions and these digital revolutions have changed even our global economy into Digital Economy. The disciplines of Humanities (arts, drama, music, literature, paintings, media etc.) are now renamed as the Digital Humanities. Due to this technology-driven changes, education & higher education sector to is changing, not only this it is becoming the originator or source of unpredictable change. This is the unpredictable time aligned with unpredictable opportunities.
In this ever-changing and fastest moving environment conventional path of "Teaching and Learning Methodology (TLM) " is now an outdated one. There is a disconnect between knowledge acquired and real-life problems. Critical thinking is missing and applying knowledge to solve problems is never thought of. Most of the engineering graduates are in business management and not in core engineering activities. There is no direct connection between what you learn and what you practice. Employability of our graduates is going down. Our human capital is not being considered as the capital but a liability on our society and family.
In the light of this background, globally new kinds of TLMs are designed to re-engineer our human capital to make them useful to society and themselves. They are aimed at filling the gap between theory and praxis. Higher education institutions must change themselves and change their systems from show to substance, then and then only there will be acceptance by society at large.
These new TLMs are as follows:
Service-Based Learning (SBL):
Every student of every HEI (Higher education Institute) must prove herself or himself as a committed person of society. If you want to create socially and nationally connected and conscious citizen, serving society must be a part of mandatory TLM. There should be credits assigned for this and earning satisfaction and pleasure must be part of the curriculum. Many SBL micro assignments can be worked out which is nothing but "learning by Doing".

Research-Based Learning (RBL)
Today is the age of knowledge. Knowledge has become the engine of economic growth and prosperity. The generation of knowledge is only possible through Research and Development (R&D). Therefore, it's an international trend now that even undergraduate students are given assignments to do research. Learning through research is something unique and not practised largely in India. I know that there are examples around the world that, even at the age of 19 undergraduate students have got their own patents. Why can't we imagine this scenario in India and other developing countries? We need to imbibe research culture among our generation next. Indian higher education institutions must modify their curriculum to incorporate RBL.

Project Based Learning (PBL):
There is always a question, which comes to our mind about our new generation graduates. The said question is about, why our millennial are problem creators, instead of problem solvers? Why are universities and colleges are not able to equip our students with skills and competencies to solve the problems of our present society? Higher education is not for creating problems but to solve these. The Problem Based Learning (PBL). In this system of learning, students on their own identity problems of our society and by applying their mind and knowledge they provide solutions to the problem. This is what meaningful higher education is.! "Learning to Work and Working to Learn" is the mantra. Our colleges and universities must begin with baby steps in this direction.
ACADEMIC FREEDOM: Does It Exist In India?
---

Former Vice Chancellor, Ansal University
---
Do you remember the times when you were little and were learning the Indian mythology or just watching Doordarshan every evening? And in one of those evenings, you learned how Eklavya cut his thumb for his "Guru" Dronacharya without even bothering to ask one question about his actions. At that age, we were also taught that our teachers or "Guru" get placed next to Gods and were indispensable for students.
That may not be the case now, though teachers still hold a distinctive place in every student's life. They can either devise or destroy their life.
But is it exactly the case in the current scenario?
What is Academic Freedom?
Academic freedom is a term defining which is not simple despite its simplicity. This idea is designed such that the teachers are given the freedom to have different opinions or ideology in their thought processes. They are given the right to challenge the existing wisdom without any fear of being tried by the Administrator or having to face any repercussions later that may cause problems in their careers.
This was the case until the 1960s in India and the teachers around that time were very reputed and respected by all. But over the time, the Indian Higher Education system has witnessed something entirely different. Teachers have started falling from grace and their reliability is also questioned by many. And to some extent, we can blame the teachers themselves for drifting away from their missions as a teacher. But these teachers are not the only one who is wrong, the government also shares this blame. The interference of the government in the educational institutions is also a big driving force for this shift.
What is Academic Freedom Now in the Modern World?
In the modern world, the term "academic freedom" should be progressed simultaneously with globalization. In this process of transition, over the years, academic freedom has been misused and abused like never before. The teachers nowadays are using it not to improve the quality of education but to abuse the freedom given by the system. How does having the freedom to be in the office or not being in office relate to academic freedom? When questions are asked about their teaching they say my academic freedom is being questioned.
Read also: Why Teaching Jobs Are Considered So Underrated??
Like a good student, does their homework on time, attend every class and before every class pre-prepare for the class. A good teacher is expected to do the same routine before a lesson. Earlier the teachers used to follow this method, hence the classes were more engaging and a lot fewer students availed to tutors outside the classrooms unlike now. These days a lot of teachers don't prepare for their lessons and just go and teach what they know. Hence the level of education is not progressing but with passing time just degrading. And if a student asks a question outside their parameters of thinking then these teachers are unfair to these students and won't let go of their ego. As a teacher they hold a lot of powers over the student's life, one of the major power is providing a student with their score.  They will even tell students that if they want good grades then they will have to fall in line as per their requirements.
The concept of academic freedom can be further examined in the light of globalization and new challenges posed to higher education.
Another thing that we should put light on regarding this issue is also the lack of teachers in the Indian Higher Education System. This is also a major reason for this shift. Not only this makes the system less innovative but also burdens certain teachers with the responsibility towards the development of the education sector. Coupled with this is the fact that we have a lot of people who have not been successful in the industry getting into teaching. I call this the residual impact. Furthermore, we also have teachers that only want to become teachers when they have completed their first innings in the industry.
The other challenge is the uprising privatization, hence, there is an urgent need for academic freedom as an important key to ensure the developing standards of the Higher Education in India. The state and the private sector need to recognize that the creation of knowledge and development of the higher education sector cannot take place without recognizing academic freedom only if these powers are not abused by the teachers.
If we look closely at the system then the situation is quite alarming. Only 20% of the University teacher are the ones who seemed determined to work for the betterment of the system and are real teachers. The rest of them are wearing double-faced like hiding behind the face of a teacher and playing politics in the education industry.
The freedom given to these teacher has only harmed the industry very deeply. In recent years, academic freedom has not produced any phenomenal results nor has led to any deeper knowledge than the existing. Yes in some of the centers of excellence like the IIC, BARC, TIFR there have been great levels of contribution but they are only exceptions to the rule.
The basic essence of academic freedom has been lost over time.
And if the government with the academicians make a move to create more accountability, then the teachers union protest against it.
And this abuse of power, students, and education will continue until the teachers themselves reflect on this situation. This is only a setback until the time the teachers in universities and colleges realize their responsibilities. They are not only molding the lives of the students but also the lives of the entire generation of this nation. And building a nation is the utmost important task, a task more important than a running a million dollar company. Education is not only in the interest of a teacher and a student, but it is also for everyone.
A major transformation is needed. It is the call of the hour and it only and only possible if the teachers work for it themselves. The teachers need to shoulder their responsibilities properly. The teacher has the capacity to rise against all odds and the setbacks and work for the declining standard of the education and make Indian Education system great again. What do you think? Is this the scenario right now or not?
Do you think the teachers will realize this and change their way of teaching?
More by Dr. Kamlesh Mishra: Universities: National or Local?