Higher Education Systems of India and Malaysia – Similarities and Disparities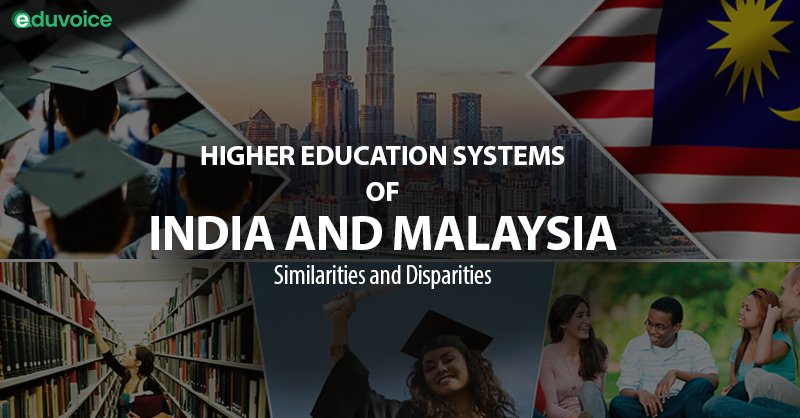 ---
Professor & Dean – Academic Affairs
---
Read on our article by Dr. Sandeep Kautish, Dean of Academics at Lord Buddha Education Foundation (LBEF Campus) reflecting his insights on the Higher Education Systems of India and Malaysia  and the Similarities and Disparities both these systems share with each other
India and Malaysia are emerging study abroad destinations for students from many Asian and African countries. UNESCO has categorized Malaysia as the 12th most preferred education destination in the world while India earned the name of "Vishwa Guru" when Takshashila and Nalanda kind of Indian universities used to attract pupils from all over the world.
In the modern era, affordable fee structures, a variety of courses and a low cost of living are major factors which attract students from different countries. Both the countries have shown steady growth in the economy and infrastructural development in the past two decades which had made these countries very popular study abroad destinations. Five universities of Malaysia have appeared in prestigious QS ranking of 2017 while 12 institutions from India showed their names in the list.
Despite many similarities, the education systems of both India and Malaysia are quite different in many forms. Having experience in both the education systems i.e. India (initially as a student and then as a professor) and Malaysia (as a professor working with a top Malaysian University), I am writing this article for making a comparative assessment of both.
Educational Board – India & Malaysia
The first and foremost difference I find in India and Malaysia Education Systems is the inclusion of foreign universities culture. Several American and British Universities have already come up with their campuses in Malaysia for not only Malaysian but also international students while at the other hand, the Indian education system is still dominated by the major government giants like IITs, NITs, Central/State Universities and after that many prominent private institutions i.e. BITS, Jaypee etc. According to All India Council of Technical Education (AICTE), India has more than 10,000 engineering institutions in 2016 which offer a wide variety of study options to students. In fact, these institutions are not only catering Indian students but also thousands of students from Nepal, Sri Lanka, Bhutan and many African countries also opt Indian universities and colleges for higher education degrees.
The second difference is the opportunity of intake. In Malaysia, students get the opportunity of three or intakes in a year. Moreover few institutions of Malaysia takes admission for four times in a year which is double than India where maximum two intakes are allowed in a year. Here Malaysian institutions have a competitive advantage.
Another difference in the higher education systems of Malaysia and India which I could personally seem is the difference between assessment methodologies. In India, AICTE and other regulatory bodies are still struggling with finding the deciding line in many areas like plagiarism, documentation methods and assessments of student evaluation. Moreover, there are variations and discrepancies in policies related to higher education in India. At the other side, Malaysia has adopted the Malaysian Qualification Framework (MQF) which is a unified system of post-secondary education implementation and regulations. It clarifies all qualifications and academic achievements in higher education and these qualifications are directly linked with attainment goals of educational delivery. The Malaysian Universities mandates their students to write at least 4-5 individual assignments at even undergraduate level and these assignments are perfectly mapped with MQF guidelines which boost the creative writing skills among students which helps them to understand real-time scenarios.
MQF- Malaysia Qualification Framework
We can compare Malaysia Qualification Framework (MQF) with accreditations bodies of India like National Assessment and Accreditation Council (NAAC) and the National Board of Accreditation (NBA). As far as the conception is concerned, MQF is quite similar to NAAC and NBA accreditation. Having been worked at India for more than 13 years under the institutions running under AICTE and accredited by NAAC and NBA, I have to say the deliverables of NAAC and NBA could not reach the level where they were intended to. The major barriers of the implementation are the scattered policy frameworks with no clear guidelines and negligence of government agencies in regulating the implementation of same. Another difference is the flavour of the education systems. In spite of having world-class education setups, India lags behind Malaysia when it comes to attracting foreign students from the Middle East and Africa.
Being the most liberal Muslim country of the world, Malaysia is able to attract more students from the Asian subcontinent while India is not very popular among non-Asian students due to its cultural diversities and other political reasons.
Higher Education 4.0: Smart Pathways For Smart Future (Part 1)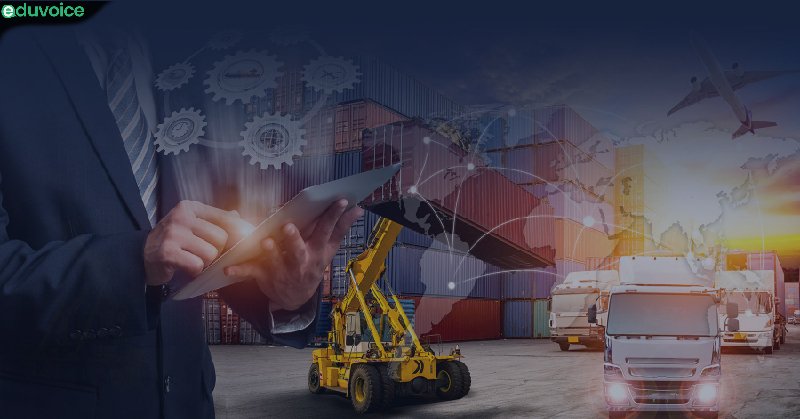 PART 2 Coming Soon Stay Tunned
The world is entering into the IR 4.0 (Industrial Revolution 4.0) & the higher education sector has to adapt itself to this challenging time through its preparedness to future-ready higher education, which is going to be 'Higher Education 4.0′.
Changing Times, Changing Needs.
  The higher education sector is going through unprecedented upheavals & transformations, which is technology driven. This sector is in its transition state, wherein HEIs are compelled to convert themselves to proactive partners of knowledge economy & knowledge society through innovation R&D.
The world is entering into the IR 4.0 (Industrial Revolution 4.0) & the higher education sector has to adapt itself to this challenging time through its preparedness to future-ready higher education, which is going to be 'Higher Education 4.0′. This trend is dismantling existing structures and constructing new once, which demands to engineer the system and human capital and all stakeholders. There are smart pathways & pitfalls for reaching to smart future of higher education, youth and society at large.
(Vidyā (Knowledge) is man's unique signifier, a secret treasure. It showers providence, fame, and delight. Indeed the guru of gurus, Vidyā (Knowledge) is a friend in foreign and. Vidyā (Knowledge) is God. Not wealth but Vidyā (Knowledge) is worshipped by the kings.
And so, one without Vidyā (Knowledge) is like an animal.
The world is changing fast with at an unimaginable speed, content, and design. The future of humanity and nature too is being re-engineered and re-shaped in most unpredictable manners and methods.
The heart of change at present and future has two threads: one is technology driven and the other one is nature or environment -driven. The heart of change is disruptive, dismantling existing mainstreams and creating new ones. The life of disruptive technologies is too short. The many marriages of innovations and disruptions, divorces and remarriages are posing many challenges and even opportunities. In this most unpredictable times of humanity, how to get ready to face future and its unimaginable challenges and unexpected opportunities knocking at our doorsteps.
Unpredictable and Challenging Times Ahead
This Paradigm shift is opening floodgates for innovations and courageous change makers with workable ideas. In this brand new world, Innovative and disruptive Ideas are going to be the real capital. The capital is no more capital. Ideas and knowledge have become a true source of capital. A human brain is fertile land of idea germination and knowledge generation. One monetizing idea can create millions of jobs and billions of dollars.
In this superfast "Age of Ideas", we have to live and sustain. The higher education sector has to cope up to meet these challenging times and future. We have to revamp and redesign every microelement of our system of higher education. The conventional structures and practices of higher education will not survive in this change-driven environment.
As Prof. Raghunath Mashelkar has rightly said: "Education is Future and Future is education".
Are we, our universities and our colleges really prepared for that? Have we changed our mindset and outdated systems? Do we have futuristic approaches and policies in place? Are our brains engaged in brainstorming? Are we going to think of ourselves as "always good doers''? Then you be ready to become a Nokia or Blackberry.
In Indian higher education context, Takshshila or Nalanda universities have been a part of our proud history. Do we have the passion to rewrite new history? Or we want to submerge ourselves in the pages of history by simply ignoring to understand the ground realities and build our future in the true sense? All these are relevant questions which will test our mettle in terms of our sustainability and future readiness.
Many Problems: Many Solutions
Humanity across the world is facing many problems, most of them are man-made and some of them born out of nature's fury (for that too we human beings are responsible to greater extent) such as floods, cyclones, earthquakes, volcanos, climate change, and greenhouse effects, deforestation, extreme exploitation of natural resources.
In terms of man-made calamities, we have wars, caste-cultural -religious violent conflicts, acute poverty condition of about 1 billion people, jobless growth, deterioration of human values, encroachments in forests, urbanization and diminishing fertile land.
Severe challenges humanity is going to face in near future for providing Food For All, Water For All, Employment For All, Education For All, Health For All. Eradication of all kinds of discriminations such as lack of social and gender justice, remove divides such as economic, social and digital divide. Therefore, the global community promotes "Inclusive Green Growth"(IGG), growth and prosperity with an inclusive & environment- friendly approach.
Which system will provide solutions to these many problems? In my opinion, only the higher education sector and it's bright and well -trained brilliant brains are capable of providing solutions.
Is our higher education system is competent and equipped enough to undertake these tasks? Do we have our commitments for these larger missions of our planet? Are we not driven by business and profit goals rather than the global goals of sustainability of humanity and biodiversity, which are ingredients of Sustainable Development Goals (SDGs) of the United Nations? Does higher education sector possess the vision and mission in this direction?
These are the questions posed by present times before the global higher education community.
Education expert Francisco gives higher education sector a mandate as follows:
"We must think about preparing globally minded, internationally able, and locally engaged citizen. Higher education institutions must become role models as corporate and local citizens" (Marmolejo Francisco: 2018).
This type of mindset and institutional change is required. For that, we must understand and analyze the present status and design future pathways to provide solutions, in words of scientist Prof. Raghunath Mashelkar what we need is "Solution Engineering". The essence of this discussion is are we nurturing students/youth, who are going become problem-Creators or Solution Providers?
We have to choose the right pathway for the future, otherwise, our future is going to be dark and bleak. Hence, we need to break away from conventional paths and develop new paths soothing to changing times, technologies and societies.
Here, it is apt to mention views of
Duryck Schreuder, General Editor of Universities For A New World, Faculty of Education and Social Work, The University of Sydney
"Much of the fate of their [developing] societies will be determined by the missions and work of higher education institutions. Universities will be central to the building of "Knowledge Nations", they will also be critical for the less developed countries in which skills and professionals are still in short supply. Special concern has been a reflection on issues of human empowerment through higher education-involving both generic disciplines and professional and research programmes, as well as equity considerations (access, gender, inclusivity, and lifelong learning)"
Let's join hands together to solve these many lying problems in the path of the Higher Education System of our country. I will discuss further more about the best possible solution in my opinion and also about what is Higher Education 4.0. in next article.
Five Major Tips To Become A Better Professor In Business School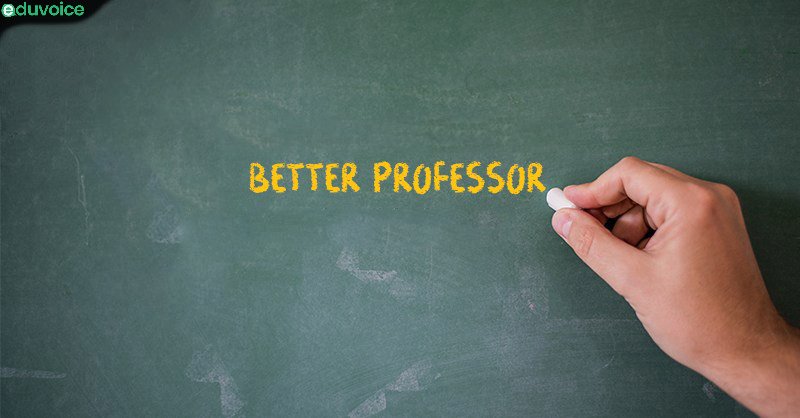 ---


Dr. Pankaj Kumar
Ph.D. (Performance Management Systems), MBA (HR/OB)
---
Nowadays, there is the increasing number of Business Schools are opening in India, where many Professors are employed. Presenting yourself as a better professor is also a difficult task because every professor is capable to do it himself, but in a business school, mainly five tips should be taken so that we can present and impress well. So read on our article for Five Major Tips to become a Better Professor in Business School.

Perfect grip on our subjects
It is necessary for a competent professor to have knowledge of the subject related to teaching such as Human Resource Management, Marketing, Finance, Operation Management, Tourism Management, etc. When the professor enters in the class, then he/she can deal with the answer to the questions asked by the students. A professor's knowledge of subject matter enables him to plan lessons and evaluate student's assignments. To create a lesson plan, professors need to simplify their learning process so that they can access the facts and information about a particular lesson in a skilled manner to the students.

Know our teaching methods
The teaching methods used by a professor such as case studies, role-plays, field studies, lecture methods, assignments, simulations, research-based teaching, etc. For example, the case study teaching method is famous in Harvard Business School. As a management Professor, we should be well advised to implement the teaching methods used by us, and with the knowledge of our subject, we can easily explain our point of view to the students and to solve every problem related to the curriculum.

Always relate your knowledge with the current market
A Management Professor should also have knowledge of business in the market and outside the market, as well as what kind of business works? How to keep the products of the company, customers' needs, and trends, benefits of that company, etc. If a professor is able to teach his students by connecting market knowledge with the planned content, then the student will be able to adjust himself easily after completing his studies in the future.
Read Also: Rs. 93,847.64 Crore Allocated For Education Sector In the Interim Budget

Engage in diverse conversation
As a professor, we should always be active in our field such as attending conferences, workshops, seminars and also organizing such programs in our university/ school and also should continue in research activities like to publish research papers time to time to update in our subjects, after that we should share it with our students.

Knowledge about your Digital Tools
As a professor, a lot of work such as a project, seminar, assignment, etc. are common. The professor should have good knowledge of technology and their instruments. Yes, because today people are living in the 21st century, which is a period of digitalization. In such a way the professor has a smartphone or tablet, and some good applications like Dropbox, Mendeley, Kindle, Google Scholar, etc., it is capable of delivering more knowledge in less time your students with their work. Professors need to have some technologies in hand to be more efficient and relevant.
Higher Education Sector: New Trends In Teaching Learning Methodologies ( TLM )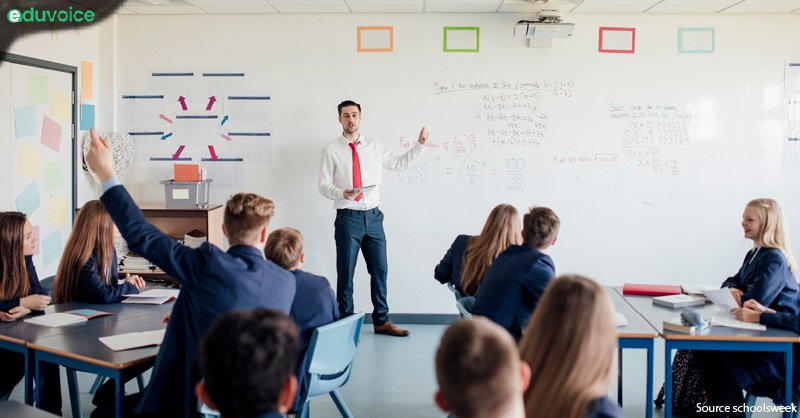 ---
Director, National Outreach & Network
Former Dean, Liberal Arts, Science & Commerce
MIT-World: Peace University, Pune, India
---
Read on our article by Professor Dr Sudhir Gavhane elaborating on the new trends in TLM – Teaching Learning Methodologies and its advancing impact in the higher education sector in general.
The change is the heart of the world and nature. However, the pace of change we are experiencing at present is an unprecedented one. We are now the fastest moving human society, facing its all complexities, with an unpredictable future. We are living in the society of which driving force is technology, thus we are part of technology-driven society. Most importantly digital technologies and their applications are generating "disruptive innovations", which are change makers in its true sense. Digital innovations are responsible for digital revolutions and these digital revolutions have changed even our global economy into Digital Economy. The disciplines of Humanities (arts, drama, music, literature, paintings, media etc.) are now renamed as the Digital Humanities. Due to this technology-driven changes, education & higher education sector to is changing, not only this it is becoming the originator or source of unpredictable change. This is the unpredictable time aligned with unpredictable opportunities.
In this ever-changing and fastest moving environment conventional path of "Teaching and Learning Methodology (TLM) " is now an outdated one. There is a disconnect between knowledge acquired and real-life problems. Critical thinking is missing and applying knowledge to solve problems is never thought of. Most of the engineering graduates are in business management and not in core engineering activities. There is no direct connection between what you learn and what you practice. Employability of our graduates is going down. Our human capital is not being considered as the capital but a liability on our society and family.
In the light of this background, globally new kinds of TLMs are designed to re-engineer our human capital to make them useful to society and themselves. They are aimed at filling the gap between theory and praxis. Higher education institutions must change themselves and change their systems from show to substance, then and then only there will be acceptance by society at large.
These new TLMs are as follows:
Service-Based Learning (SBL):
Every student of every HEI (Higher education Institute) must prove herself or himself as a committed person of society. If you want to create socially and nationally connected and conscious citizen, serving society must be a part of mandatory TLM. There should be credits assigned for this and earning satisfaction and pleasure must be part of the curriculum. Many SBL micro assignments can be worked out which is nothing but "learning by Doing".

Research-Based Learning (RBL)
Today is the age of knowledge. Knowledge has become the engine of economic growth and prosperity. The generation of knowledge is only possible through Research and Development (R&D). Therefore, it's an international trend now that even undergraduate students are given assignments to do research. Learning through research is something unique and not practised largely in India. I know that there are examples around the world that, even at the age of 19 undergraduate students have got their own patents. Why can't we imagine this scenario in India and other developing countries? We need to imbibe research culture among our generation next. Indian higher education institutions must modify their curriculum to incorporate RBL.

Project Based Learning (PBL):
There is always a question, which comes to our mind about our new generation graduates. The said question is about, why our millennial are problem creators, instead of problem solvers? Why are universities and colleges are not able to equip our students with skills and competencies to solve the problems of our present society? Higher education is not for creating problems but to solve these. The Problem Based Learning (PBL). In this system of learning, students on their own identity problems of our society and by applying their mind and knowledge they provide solutions to the problem. This is what meaningful higher education is.! "Learning to Work and Working to Learn" is the mantra. Our colleges and universities must begin with baby steps in this direction.