Foreign Students will be now allowed to take part-time jobs In China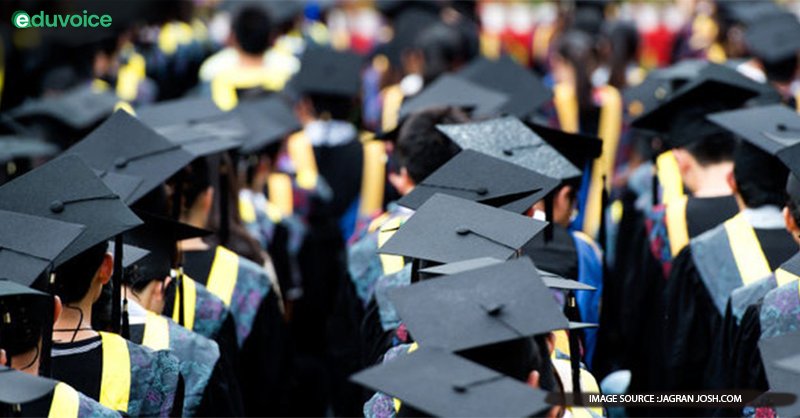 Foreign students studying in Chinese Universities will now be allowed to do part-time jobs In China while studying. This decision has been taken as an attempt to make the higher education system in China more attractive.
According to a statement released by the Chinese Ministry of Education, the government of China has introduced a number of reforms that will allow international students studying in Beijing and Shanghai to do internships and part-time jobs off campus subject to approval from their institution and the entry and exit administrative authorities.
As per official figures, in 2016 around 4.42 lakh foreign students from 205 countries around the world were reported to have studied in China's schools and Higher Education Institutes. Out of the total foreign students, only 11.07 per cent students were granted scholarships by the government.
China has been a preferred option by medical students from India because of cheaper medical courses as compared to private medical colleges in India. Over 15,000 students most of them being medical students are studying in China.
Wang Huiyao, director of Beijing-based think-tank Centre for China and Globalization, said that it makes sense for the country to more broadly expand such innovative policies since it serves the strategy of reinvigorating China's workforce development.
He also said that small and specifically targeted changes are being made to the visa policies and that these changes show the Government's commitment towards opening more opportunities for the international students by allowing them to take up part-time jobs and internships during studying.
Prestigious Einstein Prize for Indian American professor Abhay Ashtekar
Abhay Ashtekar to be honored by the American Physical Society on October 23 for his commendable work.
The American Professor with the Indian origin, Abhay Ashtekar is going to be honored with the illustrious Einstein Prize along with $10,000 as an award on October 23, 2018, by American Physical Society, APS. After nearly four decades of outstanding accomplishment in his scientific engagement with gravitational science and owing to his commendable work, Abhay Ashtekar is all set to receive the Einstein Prize.
Speaking about his achievement, Abhay Ashtekar told IANS, "The prize is special because it is the highest honor bestowed by APS in the broad area of gravitational science. The first Einstein prize was awarded jointly to Peter Bergmann and John Wheeler, who introduced general relativity to the American universities by creating research groups. Perhaps because the first award often sets the tone, subsequent prizes have come to recognize 'lifetime achievements. So the news was deeply satisfying."
Ashtekar pursued his higher studies in India when his passion for physics began. He said, "At first I knew only Marathi literature –that is my mother tongue and was the medium of instruction until I was 11. Then was exposed to Hindi and English literature and realized how deeply literature is tied to specific cultures. What is considered great in one language or context could well be mediocre in another. At the same time, I learned Newton's laws and universality of gravity — what makes the apple fall on earth also makes the planets go around the sun. This was stunning by itself."
The most remarkable thing what he found was that, unlike art and literature, which are totally tied to human conditions, Newton's laws transcend both. It was striking to him that the same Newton's laws were taught and adored in India as in China, Japan, and the West.
Thereafter, in college fundamental physics seemed to him to be the deepest and purest way to pursue an understanding of Nature (the external world). In graduate school, he chose to work in general relativity, cosmology and quantum physics because he thought that is where the most fundamental questions about space, time and the nature of the physical universe were discussed.
When Ashtekar was asked if physicists in India are producing world-class research, he proudly answered that there are extremely talented physicists in India who are making first-rate contributions to pure physics in areas he has had first-hand acquaintance with. He even said that he is particularly pleased by the 'LIGO-India' project that is now placing India firmly in the front ranks of international efforts.
According to Ashtekar, between 5 and 10 years from now; the Inter-University Centre for Astronomy and Astrophysics in Pune, in particular, will play an important role in the major discoveries that will be made with the international network of gravitational wave observatories. He says India is ahead of China in this area, as for an instance he said that at times, his colleagues in other areas of physics, tell him that this is not the case in their field; that there is a lot of good research but not enough 'great' research that gets published in most of the visible journals.
MIT Unveils New $1 Billion College for Artificial Intelligence
The much-esteemed university stated that it would add 50 fresh faculty members and would even construct an interdisciplinary hub for works in computer science, data science, AI, and other related fields.
Washington:  The Massachusetts Institute of Technology (MIT) announced its plans to establishing a new college of artificial intelligence. Concentrating on the 'responsible and ethical' uses of technology, the initial budget for the entire program is $1 billion roughly (Rs. 7,400 crores)  in which a large part of the funds will be coming as a gift from Stephen Schwarzman (Chairman and Co-founder of the financial giant Blackstone) after whom the college will be titled.
The MIT President – Rafael Reif stated, "As computing reshapes our world, MIT intends to help make sure it does so for the good of all."
One of the statements by MIT said that this initiative represents the sole largest investment in computing and AI by an American academic institution.
The initiative comes from the background of the growing concerns about the impacts of artificial intelligence on global institutions, and anticipations that China is overtaking the United States in this field.
"There is no more important opportunity or challenge facing our nation than to responsibly harness the power of artificial intelligence so that we remain competitive globally and achieve breakthroughs that will improve our entire society," Schwarzman said.
According to MIT, they are facing fundamental questions as for how the technological advancements benefits for everyone can be ensured; mainly for those who are sensitive to quantum leaps as AI will necessarily bring to the nature of the workforce. Although, the new college is scheduled to open in September 2019, with its new building programmed to be completed in 2022.
DU Launches System For Faculty Members To Update Personal, Professional Details
The very flexible system as the faculty members will not have to wait for the year to end, for their achievements to be updated on the university's website.
The Univesity Information Management System a new launch to manage the personal and the professional information precisely, for the faculty members by Delhi University. Under this system, the personal and professional information of the faculty members will have to be updated on the website from time to time. The execution of this system is done not only to bring uniformity in the format but also to know them more in a better possible way. It is probably a very flexible system as the faculty members will not have to wait for the annual update of the database and can update it themselves on a regular basis.
University Information Management System and Its Working Module:
An OTP has been given to the department heads and faculty members to login to the system and to upload their details.
Updating their profiles can be done on a regular basis.
For instance, if there has been the completion of some research paper or an additional course by a professor; he/she will get the advantage of updating the details immediately when they do it and will not have to wait the entire year for its update on the website.
All of these details will be uploaded on the website, not binding the faculty members to upload their Adhar details. The last day to upload these details was Thursday i.e. 11th October 2018.
Privacy Invasion:
EC member Rajesh Shah read in a letter that the teachers who have already submitted their PAN card and other personal documents to the concerned branches should not be directed to submit them again and again.
Although, the idea of the submission of the Adhar card details is being opposed many of the professors as they feel that it is a complete violation of the Supreme Court verdict and an invasion of their privacy. They have even written to DU's vice-chancellor objecting against the same to the administration under the application of this 'University Information Management System.'
Last month, it was declared by the Supreme Court, the Centre's flagship Aadhaar scheme as constitutionally valid but it is said to be struck down some of its provisions including its linking with mobile phones, bank accounts, and school admissions.
According to the letter, the university's website has already updated the timetable of the teachers.
"The EC provides for periodicity for the submission for student attendance, and then what is the need for asking the number of classes taken in a specified period? It clearly shows the intent of suspicion of the administration towards the teachers," the letter said.
The University Management System is a great step towards Digital India with its own pros and cons. As the university faculty members are opposing it for submission of Adhar card so let's see what will be the fate of this system.