Video Games : An educational tool?
For a long time, video games have been disregarded so much so that parents force their children to stop playing them. What if these video games can actually help students with their studies? You don't think so? Then read on to know how video games are the next big education tool.
If I say the word "video games", then what is the first thing that comes to your mind? Surely, it isn't education. Most people believe that video games are a waste of time and they influence children badly as they result in aggressive nature due to its exposure to violence. Though this is a very debatable statement in itself. Most people during their children play games which in certain ways help them learn a lot of things from playing these games. As they grow, these games also do so does learning. Parents often teach their toddlers alphabets or numbers with the help of games. Similarly, if the video games are used wisely then we can turn them into educational tools.
With the advancement of 21st-century technology, it's the right time now to adopt video games as a new educational tool for learning. This is only possible if the video games are designed right as they have a great potential to impart learning and skills to students.
How can Video Games be an Education tool?
Video games aren't just a means used for entertainment. They are so much more than that. video games help in making our creative juices running and making our imaginations go wild. They make us a more creative person and also impart problem-solving skills. And how does this happen?
This is because as most of the games are designed to have a series of missions or levels and to explore a new level you have to solve the previous one. Often players land up failing the level in a go and have to try again and again before passing that level. This is also a useful skill as it will help students realize and accept failure but not to give up and try again. In a video game, with each passing level, the level of difficulty increases and to pass them, the player is required to use brain and strategy to complete its missions. This process in neuroscience and pedagogy is called spaced learning.
The idea behind spaced learning is that if you have a learning session of four hours, your brain is very active in the first hour, the concentration falls in the second hour and the last two hours, there will no brain activity. If you take the same four hours but you put 10-15 minutes recess in between and when you monitor the brain activity of a learner, you will find that it's active all the time. You do exactly the same in video games.
The developers are now focusing on making educational games that will be built around these concepts. The idea is to trick the mind of students to learn from these games. Similar to how our mothers would often find ways to make us eat spinach, in this case, the games will trick students to solve a math problem. Also, some game's task is such that they impart real-life knowledge. These are advanced learning games where the designers focus less on the graphics of the games but more on the learning part.
Now is really the time to have more such debates and research on ideas to make video games and educational tool. Who doesn't enjoy playing games? Now if you get to learn while playing the game then that's cherry on the cake.after all video games do increase the level of concentration.
So what do you think? Do you think this is possible? Let us know in the comment section.
5 Technologies for Professor's Bucket list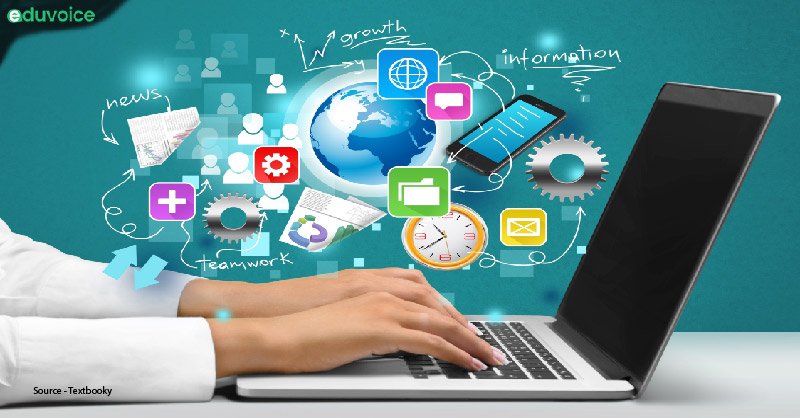 In the 21st century, Technology is the modern revolution that is now successfully invading our classrooms. And if you do not wish to be swept away with the Tech-savvy invasion, I'd suggest that the Professors of the modern era do some pre-preparations apart from their courses and ride along the wave of change.
Most professors have accepted this new norm in their classrooms while others are still implementing it into their learning spaces. Though technology does enrich pedagogy providing new methods and making it highly diverse but not everything that's on the web is beneficial for the students.
Here are a few things that professors should hold onto and be careful of so lets TURN YOUR CLASSROOM TABLES WITH THESE IMPORTANT TECHNOLOGIES
Wikipedia – Is it really flawless?
 If you Google search about Wikipedia then you'll probably get something like "Wikipedia is a free online encyclopedia, created and edited by volunteers around the world and hosted by the Wikimedia Foundation." This means that any information it contains at any particular time could be vandalism. Some edits on Wikipedia that are in error are sometimes fixed, however, because Wikipedia cannot monitor contributions made by millions of users, there are many errors that remain unnoticed.
Read Also: All You Need To Know About NCTE (Amendment) Act, 2017 Bill
  However, If an assignment is given the first instinct of your students will be to use information from Wikipedia, if only to gather the background information of the relevant topics. To avoid the use of Wikipedia is to suggest your students use factually correct online platform such as :

Mobile Devices – Are the teacher's no. 1 enemy?
 Students are addicted to these small metallic boxes and unlike drugs, there are no rehabs to cure this disease. Then what's the cure? Why not use this disease wisely, use this technology for good instead of yelling at the students because it isn't going to work.
A professor would have to be very creative in a way that integrates the technology in the classroom because it gets distracting to the point that it distracts not only to the person using it but to multiple people in the classroom.I'd suggest that you ask your students to shut down their phones during the classes unless you are conducting some debate and want your students to have access "immediate fact check" and make your classrooms more engaging.

Social Media – Are you connected?
Despite being distracting, social media is one the largest platform to be connected on and mass sharing of information. And it's unavoidable in modern times so why not be connected with your students? Share articles, work details, homework submissions and reminders on social media with them. Tag them on famous work of professors, artist, researcher of your fields. Open the floor of Facebook and twitter discussions with them.
Read Also: How To Create Google Forms? 6 Ways To Use Google Forms for Teachers
Introduce them with better management of their work with Google Drive and Docs or Save their notes on online platforms like Evernote or Dropbox. Changing times, It's the duty of professors to use the technology innovatively.

Digital Textbooks – Are your friends in disguise?
With students having access to the Internet 24*7 Digital textbooks are widely replacing the traditional paperback books. It is important for educators to realize this shift. This also helps some students who can't afford the books. So help your students with providing them appropriate material on the web they can refer to but don't forget to your roots. Not all students prefer digital textbooks, also it can higher the risk of eyesight issues. Suggest your students use Electronic textbooks outside your classrooms for self-studying and research as they can acquire both visual and audio guidance on the net.

Flipped Classroom – Are you flipped enough?
 In a  Flipped classroom one is supposed to do background learning of a particular topic or skill occurs outside of class time – utilizing technological tools like videos and podcasts to teach the essential skills. This leaves class time free to work collaboratively on the higher-order thinking needed to utilize these skills. Though some researches show that this method is resulting in improved test score it's necessary to switch back to the traditional learning time to time to have a balance and give attention to each individual.

With these tricks in your pockets, You can crack the Tech- savvy generation and Work with them with ease making your classrooms more engaging and better than ever.
10 Free E-Book Download Sites You Must Know..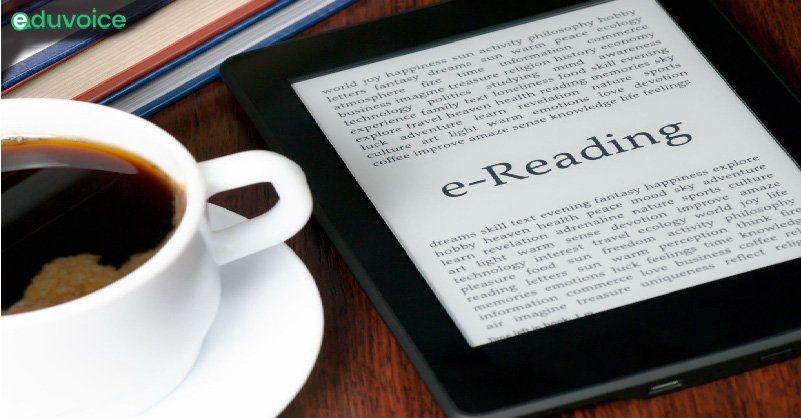 The ease and portability which the reader's receive with access to eBooks are amazing!!
Now, there is no worry to store and maintain the hard copies, all that is needed is just a smart device to read as many books as desired.
In the 19th century an English author, Martin Tupper wrote, "A good book is the best of friends, the same today and forever." It's true; books are not only friendly but also familiar, and loveable. Probably, this is what which explains why it is taking everyone so long to get used to the idea of portable electronic books or free eBook download sites.
Books not only serve as a constant companion in solitude but also serve as food for the mind by stimulating both imagination and creativity. However, buying a new book every time can burn a hole in your pockets. Thankfully there are lots of free books available online, ready to be read or downloaded without costing you a dime!
The ease and portability which the readers' receive with access to eBooks are amazing. Now, there is no worry to store and maintain the hard copies, all that is needed is just a smart device to read as many books as desired.
With the arrival of a new generation of electronic book readers, the days of the printed word just might be numbered. Free eBook download sites such as the Sony Reader, and Amazon Kindle etc. have started making a great influence on the audiences with a rapid speed.
To know as to how these free eBook download sites work, it's necessary to know about their benefits, let's take a closer look at them.
Free eBook download sites are good from an environmental perspective. It reduces paper use.
These can be produced more quickly than printed books.
The readers get to read even very minute topics and events via free ebook download sites.
Free eBook download sites are easy to upgrade mistakes and to correct. Also, information can be easily added.
Such sites contribute to the preservation of books. They are ageless.
These have high ease of portability.
Free eBook download sites defy time: They can be delivered almost immediately.
Their production is cheaper. Resulting for the small publishers in competing with media giants.
Free ebook download sites can be annotated without damaging the originals.
They can include multimedia: still images, moving images and sound.
Free eBook download sites are particularly of great importance in science and technology issues. They are posted online and therefore, facilitate the exchange of ideas, proposals and corrective feedback by reducing the number of errors and improving accuracy.
The comforts which free eBook download sites provide have made them easily available for everyone. Below is a list of 10 amazing websites where anyone can easily get eBooks, anytime and that too free of cost!
Read Also: How To Create Google Forms? 6 Ways To Use Google Forms for Teachers
The ultimate goal of Open Library is "One web page for every book ever published". Open Library is one of the very popular free eBook download sites which serve as a great digital library of Internet sites.
There are millions of free books to read on this website which can be downloaded in other formats such as EPUB, DJVU, MOBI, and PDF. A huge variety for good reading material on varied subjects and genres such as Fantasy, Biographies, History, Medicine, Art, etc. can be searched.
Open Library Features:-
Advanced search option as well that enables to search eBooks through the respective titles or authors.
Anyone can also search

for a particular free book to read online just by entering a favorite/famous line from the book.
It is one of those

sites which contain an

extensive collection of free online books in all almost every category one can think of.
Full books can be easily downloaded for free in different formats.

Hathi Trust is a digital library truly dedicated to the student community.
It comprises the compilation of pre-curated collections of texts on topics such as Ancestry, Manuscripts, and Old Psychology Texts. It has a powerful search option which lets one find free books online in its database through titles or authors. One can read books online on this website without registration; but yes, downloading them requires you to sign up.
Read Also: Explore The Use of Technology In Education
This is one of those free eBook download sites which has a diversified reading collection for readers. It is a volunteer effort to make books available for free of cost. There are free books available on all types of subjects ranging from Classics to Periodicals and History to Social Sciences. Books can be explored in any genre and downloaded in EPUB, MOBI Kindle, HTML, and simple text format too.
Project Gutenberg Features:-
It neither charges any registration fee nor requires you to sign up.
Huge archive of over 57,000 free books for downloading.
Directly saving eBooks to cloud storing services such as Dropbox, Google Drive, and OneDrive easy access is another perk which this site offers.
It is considered best for Classical Novels.
It also gives the advantage as same genre books categorized as 'bookshelves' for easy browsing.

Bookboon offers free books to read online on every category one can think of. If one is specifically looking for an educational textbook or business book, Bookboon will help to find exactly what is needed. This is one of those free eBook download sites which has thousands of eBooks ready to be downloaded and read. One just needs to visit the free section and enter a few details to download books.
Bookboon Features:-
Certainly, this website is easy to navigate and is well categorized.
Not only in English, has Bookboon offered texts in other languages such as German, Dutch, Danish, French, Swedish, Norwegian, Finnish, Spanish and Czech as well.
It is considered best for downloading educational and business books.

Feedbooks offers a colossal collection of original as well as public domain books for free. The website has a clean interface with well-cataloged sections of books ranging from Short Stories, Mystery Novels, Action, Fantasy, History to even Academic Books and much more. Exploring new reading material on Feedbook is easily accessible with the search options. One can find the free books to read on Free Public Domain Books and Free Original Books section
Feedbooks Features:-
Synopsis, pages, word count, reading hours, publishing date, etc. is displayed on the download page of each book.
It has sections like Bestsellers, New Releases and Editorial Reviews which can help anyone to find new books to read online.
It is a Mobile browser friendly website and is fast and easy to navigate.
Read Also: Three Things To Make A Good Teacher

Free-eBooks goes with the tagline, "Read anywhere; anytime." Good literary works of fiction, non-fiction, and academic texts are offered by this free eBook download site. Although there is a limit of 5 eBook downloads per month (in PDF format).
Free – eBooks Features:-
It contains

a featured section which showcases the best eBooks at a particular time and great books of all time.
This website offers audiobooks as well.

LibriVox is one of those free eBook download sites which is a digital library of free audiobooks. The free audiobooks are read and downloaded by volunteers that work to release quality recordings of classic books. Even though the concept of audiobooks isn't technically considered as eBooks, it is surely a great way to enjoy books when one is on the move and keeps one entertained as well.
Librivox Features:-
It offers great help for the visually impaired and helps them enjoy great literary works for free.
The titles can be downloaded in MP3 format and the links to the eBook versions are also available on each title page.
The audio quality is certainly good.

Zing is one of those free eBook download sites which offers 1000s of fiction and nonfiction eBooks. Thousands of trade book titles which include award-winning titles, books and series from well-known authors, Spanish leveled books, and short texts, poems, and articles are easily accessible and can be read easily by everyone. It can be used on multiple devices like desktops, laptops, tablets or even whiteboards. The up gradation to the personalized learning package can be done to get even more additional features of Zing.

Wiki books is one of those free eBook download sites which is a collection of open-content textbooks that anyone can edit by clicking on the edit link that appears near the top of each Wikibooks page. If one is looking for non-fiction content, Wikibooks prove to be the best place to begin. As a part of the non-profit organization Wikimedia Foundation, the site hosts an extensive collection of eBooks on various subjects like Humanities, Engineering, Computing, Science, Languages, and other academic topics.
Wiki books Features:-
Any User can easily browse books based on any subject from the main page and also see the featured books that are the best books.
Certainly, these materials can be used in a traditional classroom, an accredited or respected institution, a home-school environment.

Smashwords is an immense collection of the literary work by Indie authors. This online directory of books offers content created by independent authors and publishers globally. This is one of those free eBook download sites which includes several subject topics and genres such as Adventure, Business, Classics, Fantasy, Fiction, History, Religion, Philosophy and many more.
Smashwords Features:-
It is a collection of over 475,000 online eBooks to read and is for those who have a penchant for writing.
They can publish their literary work on this platform.
EBooks are certainly the future of libraries. They are not only a collection of digital resources but are also accessible for retrieval over computer networks. They are not only user-friendly and portable but also store a great amount of data and information. Let's see what technology has in stock for the development of eBooks in the future.
This article is an initiative to save our environment as well as time.
So, we strongly suggest now to use such free ebook download sites. This saves trees which are being sacrificed for paper production. Also many other benefits to us.
Bloom Your Creativity With Bloom's Taxonomy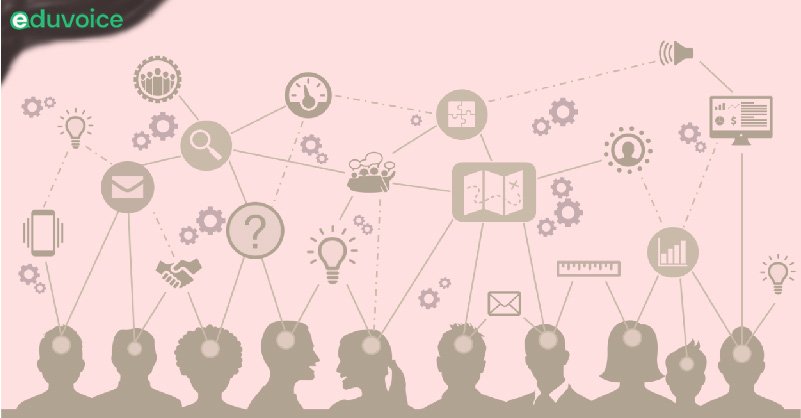 Education is one of the basic indicators of the prosperity of any social group. Connotations of the development process of any nation have historically focused on the improvement of standards of living people through activities leading to economic improvement. In this effort, education, in general, and science education, in particular, have attained high importance. Today we are seeing a lot of educators are making reference to Bloom's Taxonomy. In 1956, Benjamin Bloom published a framework for categorizing educational goals: Taxonomy of Educational Objectives, popularly known as Bloom's taxonomy, this revolutionary framework has been incorporated by school and higher education educators in their teaching method.
Benjamin Bloom didn't anticipate inventing this doctrine. When he started developing his taxonomy of educational objectives, his main aim was to locate a common language that educational measurement connoisseurs could use to share findings and exchange test items.
Bloom taxonomy emerged from a series of informal discussions with his friends started at the American Psychological Association in 1948. During that period veterans enrolled in college graduated with more than just lower-level factual knowledge. Educators started considering assessment. Bloom tried to share ideas and test evaluations. Bloom identified four principles that eventually led to the development of the taxonomy. Categories should:
• Be based on student behaviors
• Show logical relationships among the categories
• Sheds a light on the modern understanding of psychological processes
• Describe rather than impose value judgments
The highest three levels of learning according to Bloom was Analysing, synthesizing and evaluating & The lowest three levels were knowledge, comprehension, and application.
The new version of Bloom's Taxonomy has been converted from noun to the verb forms. Originally, Bloom's cognitive taxonomy was one dimensional but with the addition of products the Bloom's taxonomy becomes a two dimensional one. The revised Bloom's taxonomy places stressed upon its application as a tool for the curriculum planning, Instructional delivery, and assessment. The new taxonomy is the biggest asset and is a sign of profound thinking and is perhaps more accurate.
Today it has become part of the language of teaching. Educators mainly talk about"lower-level "questions. According to them the hierarchy which puts knowledge at the bottom especially knowledge-based questions, especially via recall and retrieval practice are not so productive in nature.
In other ways, you need to teach a lot of facts to instill and reinforce knowledge enough to store it I long-term memory. or you can try them at the beginning but is going to be fruitless. Knowledge followed by recall and retrieval practice is the prime precondition
It was initially set apart in three domains
•  The Cognitive– knowledge-based domain
• The Psychomotor– skill based field which is also known as KSA (knowledge, skills, and attitude) or ASK (Attitude, skills, and Knowledge)
The cognitive domain includes knowledge and the development of intellectual skills (Bloom, 1956). This endorses the recall or recognition of specific facts, concepts, and procedural patterns that serve in the empowering of the intellectual abilities and skills. There are six major categories, which are stated below, initiating from the simplest behavior to the most complex.
According to the process one needs to master in the first one in order to go to the next one.
Knowledge
The knowledge level, which is slated at the lowest level of the hierarchy, is defined on the basis of retrieving previously studied material. It often includes key terms, repeating something seen or heard, listing steps in a process.
Comprehension
Comprehension serves the largest category of cognitive skills and abilities. The key proficiency that can be learned at this level is processing new information.
Application
At the application level, a learner should have reached a position to solve a new problem by applying information without having to be assisted. At this level, learner requires to interpret information, demonstrate mastery of a concept, or apply a skill learned.
Analysis
At the Analysis level, learners should have learned to recognize relationships among parts. At this level of the hierarchy, learners are requiring to learn to differentiate, contrasts and compare, criticize, or experiment.
Synthesis
At the synthesis level, learners yearn for creative behavior as learners produce newly constructed and, many times, unique products. At this level of the hierarchy, learners are requiring to create a plan, propose an innovation, design a product, or organize information.
Evaluation
At the evaluation level, learners learn to make judgments about value. At this level of hierarchy learners are required to measure, value, estimate, choose, or revise something, perhaps information, a product—or solve a problem.
The next sphere of learning is effective which speaks about growth in feeling and emotional area. They are in sync with affective is valuing, internalizing, responding and receiving phenomena.
And the third and final sphere of learning is psychomotor which refers to the physical skills, the categories adapt to psychomotor skills are adaptation, origin, perception to name a few.
 Bloom Taxonomy in its various forms represents the process of learning. It has been classified in some case like the Three Story Intellect (Oliver Wendell Holmes and Art Costa), but it still essentially represents how we learn.
Prior understanding a concept, we need to remember it
Prior to applying the concept, we must understand it
Prior to analyzing it, we must be able to apply it
Prior to evaluating its impact, we must have analyzed it
Instructional object analyzing or learning objectives are statements which determines what learners will be able to achieve after completion of a unit of instruction. They help us to decide what learners should learn and how we will know whether they have learned that content. Whenever we write any content, at the outset, we write these objectives to guide the design of the instruction.
These objectives can be aligned with educational outcomes. Suppose that a University is planning to start a training programme to improve the creativity of their students. If the students meet only lower- level objectives, their skill is unlikely to innovate and improve. They might be able to learn a few things about creativity, but to do their job effectively, they must develop the higher order skills to plan and design any new thought.
The significance of Bloom's Taxonomy lies in its verbs. The verbs associated with each cognitive level establish learners can do to demonstrate what they have learned. The secret of this level is to select verbs that correlate instructional goals with content and assessment. Suppose a university develops a program to improve facilitators skills. If the learning objectives are "List the steps in the methodical process" and "Define training," the program has a fatal flaw: its objectives are limited to the knowledge level, but its aim includes mastery of higher-order skills that participants may not have learned or practiced. If the objective is limited to the knowledge level and participants must turn to higher-order skills to show mastery.
But there will always be a debate, some will say that you do not require all the stages for each and every task, some will argue about the necessity to reach the apex level for all activities. This should be left to the individual choice. Before we create anything, we must have remembered, understood, applied, analyzed & evaluated.
Implications
Educational implications of Bloom's Taxonomy include the following:
Bloom's taxonomy provides a universally effective strategy for delivering all type of content to impart learning.
The taxonomy assists teachers to make decisions about the classification of content.
Bloom's taxonomy also helps educators to map content tasks that students need to perform.
Bloom's taxonomy guides educators to instill higher levels of thinking process for critical thinking or creative thinking.
By facilitating taxonomy, a teacher develops questions or projects that require the development of cognitive thinking and reflection from the knowledge level to the evaluation level.
An educator or a syllabus designer designs a curriculum as well as classroom assignment using Bloom's taxonomy to advance the learning process from recalling learning materials to a higher level of thinking.
An educator motivates the class by assisting his lectures based on Bloom's Taxonomy.
A Teacher's Role
The role of teachers everywhere is to guide their students to not only learn basic information but also to them improve cognitive ability. In other words, educators want to help improve their students' ability to think. They should never promote students to just memorize information. After all, memorizing something is not the same as thinking or understanding or creating any new thing. Helping students to improve their thinking skills isn't easy, but educators can follow
Bloom's Taxonomy to help us reach our goal.  Teachers can follow Bloom's taxonomy by asking questions and delivering assignments that directly correlate with specific learning objectives in each stage of the process, formulating the objectives clear to the student.
Bloom's Taxonomy can benefit not only academia but also workplaces. From financial models to optimization, students should be nurtured and encouraged to create new ideas. Tonnes of group activities and team-work can promote the exchange of ideas and brainstorming.
Follow this model in the everyday task you undertake and let your hidden talent bloom!