Top 7 Websites for Online Courses
Teachers have a huge responsibility on their shoulder, they have to not only teach the students but also ensure that with the changing times they are maintaining the level of education. To make the Higher education in India better and maintain its mark globally, teachers need to advance the level of learning and they can only do this if they are updated with the new methods of teaching available across the globe.So read on our article for our list of Top 7 online courses websites.
Udemy
One of the best websites in the world for online courses, Udemy offers over 80,000 courses which are taught by the expert instructors. It is a global marketplace which helps people to master new skills and achieve success in their respective fields. As it is providing best service out their, the courses a little more expensive than the others. Despite this, Udemy offers schemes which you could watch for in which it gives a huge discount for joining those courses. It is best known for its varied Business and Technology courses.
Coursera
Coursera dates back to 2012 and was founded by two Stanford Computer Science teacher who had the visions to share knowledge with everyone across the globe. This idea breaks all the barriers of distance and gives everyone the opportunity to be the better version of themselves, improve skills, have degrees from esteemed colleges in the world and learn new exciting courses according to your likings. The best part about this website is the huge diversity of subjects that it offers courses on. Some courses are also available for free, while others have cheap fees. Only degree courses with official certifications from the colleges are expensive.
edX
With more than 130 global partners, edX is one of the largest online learning platforms which provides courses from the world's best universities. It was founded by Harvard University and MIT in 2012 and aims to enhance the level of learning by providing high-quality education for everyone from anywhere. It also provides advance learning through leaning. Not only that it also offers free courses with open edX feature.
Udacity
Udacity, a well known online platform for learning, initially started as an experiment by two Stanford Instructors Sebastian Thrun and Peter Norvig. It is platform well known for its technological courses, therefore, a lot of companies has collaborated with it. Although the number of courses is limited they are well crafted. Data science is the most famous course of the website which has instructors from Salesforce and Facebook etc. Recently, it also partnered with Google to give free Scholarships for courses on the growing technology and skills.it has also launched certain new courses for this project. A good factor is that the payment structure is convenient and pocket saving, as it is monthly based hence if a person wants to leave a course mid-way they can stop paying for it from next month. Udacity's mission to teach and democratize education by providing the high level of learning is growing day by day.
Lynda
The veteran in the online teaching, Lynda has been working from past 20 years to help students, leaders, teachers, IT, designers etc. in developing new skills according to the need of the modern generation. It offers a subscription at a reasonable cost of $25 per month and more than 80,000 videos to learn from on a broad range of different subjects. Not only that it serves more than 10,000 organizations. Furthermore, now its part of Linkedin and all the courses are now available on Linkedin too.
Skillshare
Skillshare is the growing community that provides online education on more than a thousand courses. The membership costs $9.95 per month and the advantage of getting this membership is that without availing for any course particularly, 20% of the videos are available for all classes. Despite that, you can learn some courses without membership at $20-$ 30.It offers a wide range of subjects with video catalogue format for leaning, in addition, it also gives a workshop in some cities.
Simplilearn
With topping the charts in one of the leading websites globally with 8th rank in 2016, it has helped more than 150 countries to get trained, acquire certifications, and upskill their employees. It is based in San Francisco, California and Bangalore, India and has more than 20,000 connections with companies across the globe. It follows a blended learning approach to provide a high level of education for the learner and improve their skills. It has also been named the 8th most influential group globally on LinkedIn.
So what are you waiting for ? Go look for your preference and learn new skills to re-polish your knowledge with the changing technology!
Say NO to plagiarism by using PLAGTRACKER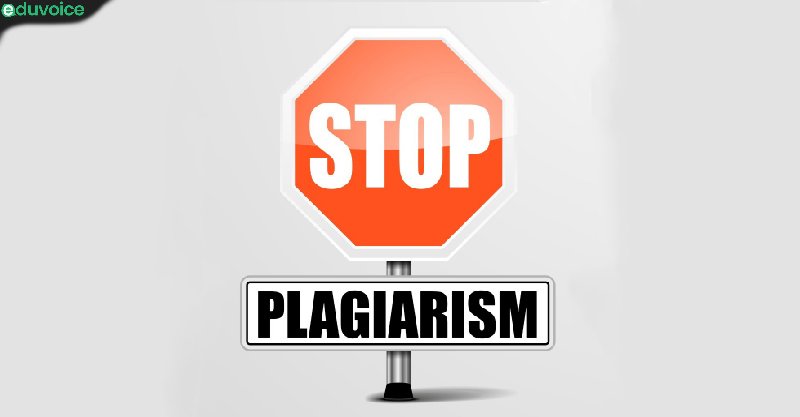 A PlagTracker is generally used by content owners (students, teachers, bloggers, and researchers) to detect and analyze cases of "content theft".
The issues being faced due to plagiarism are spreading immensely and rapidly. According to the experts, plagiarism is the illegitimate appropriation and stealing/copying and publication of another author's work and representing it as one's own original work. It is basically copying of the language, thoughts, ideas, or expressions of some other author and showing it as owns. However, to control the issues being caused by plagiarism PlagTracker comes to the rescue.
A PlagTracker is a Ukrainian-based online plagiarism detection service which was launched in 2011 by Devellar. It checks whether similar text content appears elsewhere on the web. It also gives the list of all the sources, from where the particular content is copied.
PlagTracker is generally used by content owners (students, teachers, bloggers, and researchers) to detect and analyze cases of "content theft". The content is copied to another site, without the permission of the author or owner, from the original site. Many content publishers also use the PlagTracker in cases where old content is repackaged and sold as new original content also known as content fraud.
A proprietary algorithm is used by the PlagTracker in order to scan a given document and compare it to the content sources across a database of academic papers and the web. It uses a set of algorithms to identify and recognize the copied content that has been modified from its original form. Today, there are a variety of techniques for checking the plagiarism, but the end results are almost always the same. A PlagTracker processes the text to find matching sections of words between the documents it is processing and the ones it has indexed in its databases.
PlagTracker: A Wonder for teachers, faculty, and staff
A PlagTracker is of major importance especially in schools and colleges for the faculties. They generally use it while checking the annual final dissertation projects, research projects, yearly reports and projects, and much more. with the help of a
PlagTracker, a teacher cannot only help in the improvisation of the student's work but also in developing a healthy and motivational environment in the classroom. Let us see a few out of many uses of a PlagTracker especially for the pedagogy.
READ MORE -: Plagiarism norms tightened by UGC.
Easy and User-friendly for all
Allows the users to scan and detect plagiarism
A complete plagiarism report is received which is henceforth analyzed
Checking the originality of the content
Checking the sources of the content from where it is copied
Checking the originality of project reports, dissertation projects, research projects and reports etc.
The plagiarism report shows and highlights the lines where there is duplicity of the content and where changes are needed.
It also shows the links of copied sources.
The report gives a percentage to show and state the amount of content that has been plagiarized
There is complete scanning of each and every word from top to bottom irrespective of the link, font size, color, and family.
How To Use a PlagTracker
Teachers spend a lot of time and energy while checking the reports, research papers, projects of the students. Time is a very precious thing in both a teacher's and a students' life. A PlagTracker certainly acts as a helping hand as it saves both time and energy while checking the student's work.
A PlagTracker might not be first such service which provides these benefits but is very quick, easy and user-friendly. Most of the plagiarism detector tools work on the same plagiarism test principle and basically function very much the same as Google or any other search engine works to find the matching words or phrases in other sources. They provide the best results, sometimes along with the plagiarism checker percentage and the complete report. The checking process comprises three steps.
Step: 1
In the first step, the users are required to upload (copy-paste) the document they want to run the plagiarism check on. The uploading is done by entering (or copying) the text in a text box. To start the plagiarism checker, hit the 'Start Checking' tab or 'Check Plagiarism' tab.
Step: 2
The entered text is then scanned by the PlagTracker within no time and is very quick.
Step: 3
In the final step, the users are provided with the plagiarism report and the plagiarism percentage that highlights the areas where they need to provide citations or rephrase the text. It includes the complete information about from what source the text was copied and how much of it.
EXAMPLES OF PLAGTRACKER SITES
Here are two of the most used PlagTrackers.
It is a very challenging task to find a free plagiarism checker for teachers and students. It is not just free but also proves itself to be the best because the software that works behind plagiarism checker is costly to develop. Good plagiarism software is the one that doesn't cost you heavily and is reliable and so is SST. After the test is completed the user is given the exact percentage that tells how original or unique the content is. The Phrases or sentences are shown in red and they mean that they already exist online and will not pass Google plagiarism tests. There are also links given on the red lines which enable to see the original source for the records. SST is a perfect platform to check the paper for plagiarism, in order to verify the integrity of the written content. It is trusted by millions of people globally, who use it daily as a part of their studies or work for articles, papers, essays, etc.
plagiarism tests. There are also links given on the red lines which enable to see the original source for the records. SST is a perfect platform to check the paper for plagiarism, in order to verify the integrity of the written content. It is trusted by millions of people globally, who use it daily as a part of their studies or work for articles, papers, essays, etc.
Small SEO Tools also checks sentence one by one on various search engines comparing it with already indexed content. Moreover, this plagiarism detector does not save any content in the database; therefore, it is not risky. The user may sign up for free and will also receive updates about the latest developments and improvements in the tools through the newsletters. Unlike Other plagiarism checker tools, SST is not limited to the option to 'go premium. It is completely free and holds no catch and hence, no membership is required.
This is a website which provides the features of a Student Management and Tracking System i.e. all the grades, classes and groups are made available on one easy to use dashboard. There is the feature of custom filter setup which allows selecting of specific pieces of information which one needs to include or exclude from the document. The grading system in this site allows the users to check problems with originality and grammar quickly. It also keeps the document in its original format with the live document view. The document cross-checks feature allows the user to check a group of papers against each other to detect plagiarism. This site is very user-friendly and free to use.
Teachers can be benefited from this site by having the student's essays or research papers checked for any plagiarism. Many university and college students face extreme penalties for plagiarism such as failing an assignment, loss of privileges, academic probation, or even expulsion. In severe cases, punishments may also include lawsuits, criminal charges, and even imprisonment. Even if anyone commits unintentional plagiarism, it can still be viewed as plagiarism in the eyes of the law.
READ MORE -: UGC's New Policy To Curb Plagiarism
Nowadays, the use of a PlagTracker is gaining a lot of influence. It is useful for both the teachers and the students. They can now easily do an originality test and then proceed with their respective work to be completed. It is a red signal to those students (and users) who just copy text from same sources while working on the same project. The examiner will have to do nothing but just check the content in a PlagTracker. Many educational institutions also ask for a plagiarism report attached to the project which is submitted. It is being accepted widely across India as no any prior training is needed and just copy-paste is required to analyze the content which is useful for busy students and teachers who want to check plagiarism and protect their written work.
5 Technologies for Professor's Bucket list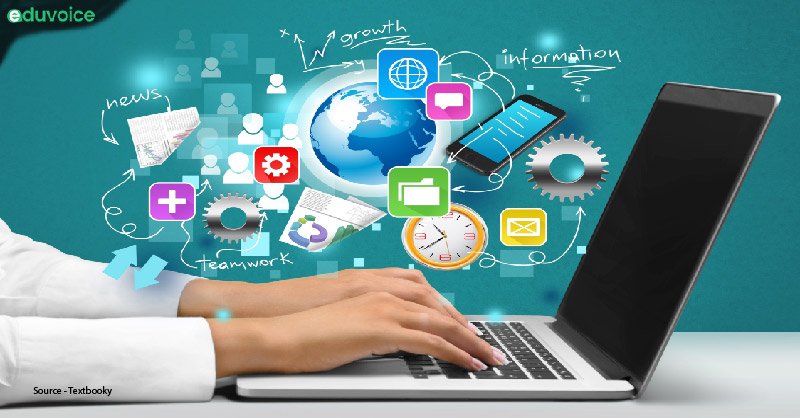 In the 21st century, Technology is the modern revolution that is now successfully invading our classrooms. And if you do not wish to be swept away with the Tech-savvy invasion, I'd suggest that the Professors of the modern era do some pre-preparations apart from their courses and ride along the wave of change.
Most professors have accepted this new norm in their classrooms while others are still implementing it into their learning spaces. Though technology does enrich pedagogy providing new methods and making it highly diverse but not everything that's on the web is beneficial for the students.
Here are a few things that professors should hold onto and be careful of so lets TURN YOUR CLASSROOM TABLES WITH THESE IMPORTANT TECHNOLOGIES
Wikipedia – Is it really flawless?
 If you Google search about Wikipedia then you'll probably get something like "Wikipedia is a free online encyclopedia, created and edited by volunteers around the world and hosted by the Wikimedia Foundation." This means that any information it contains at any particular time could be vandalism. Some edits on Wikipedia that are in error are sometimes fixed, however, because Wikipedia cannot monitor contributions made by millions of users, there are many errors that remain unnoticed.
Read Also: All You Need To Know About NCTE (Amendment) Act, 2017 Bill
  However, If an assignment is given the first instinct of your students will be to use information from Wikipedia, if only to gather the background information of the relevant topics. To avoid the use of Wikipedia is to suggest your students use factually correct online platform such as :

Mobile Devices – Are the teacher's no. 1 enemy?
 Students are addicted to these small metallic boxes and unlike drugs, there are no rehabs to cure this disease. Then what's the cure? Why not use this disease wisely, use this technology for good instead of yelling at the students because it isn't going to work.
A professor would have to be very creative in a way that integrates the technology in the classroom because it gets distracting to the point that it distracts not only to the person using it but to multiple people in the classroom.I'd suggest that you ask your students to shut down their phones during the classes unless you are conducting some debate and want your students to have access "immediate fact check" and make your classrooms more engaging.

Social Media – Are you connected?
Despite being distracting, social media is one the largest platform to be connected on and mass sharing of information. And it's unavoidable in modern times so why not be connected with your students? Share articles, work details, homework submissions and reminders on social media with them. Tag them on famous work of professors, artist, researcher of your fields. Open the floor of Facebook and twitter discussions with them.
Read Also: How To Create Google Forms? 6 Ways To Use Google Forms for Teachers
Introduce them with better management of their work with Google Drive and Docs or Save their notes on online platforms like Evernote or Dropbox. Changing times, It's the duty of professors to use the technology innovatively.

Digital Textbooks – Are your friends in disguise?
With students having access to the Internet 24*7 Digital textbooks are widely replacing the traditional paperback books. It is important for educators to realize this shift. This also helps some students who can't afford the books. So help your students with providing them appropriate material on the web they can refer to but don't forget to your roots. Not all students prefer digital textbooks, also it can higher the risk of eyesight issues. Suggest your students use Electronic textbooks outside your classrooms for self-studying and research as they can acquire both visual and audio guidance on the net.

Flipped Classroom – Are you flipped enough?
 In a  Flipped classroom one is supposed to do background learning of a particular topic or skill occurs outside of class time – utilizing technological tools like videos and podcasts to teach the essential skills. This leaves class time free to work collaboratively on the higher-order thinking needed to utilize these skills. Though some researches show that this method is resulting in improved test score it's necessary to switch back to the traditional learning time to time to have a balance and give attention to each individual.

With these tricks in your pockets, You can crack the Tech- savvy generation and Work with them with ease making your classrooms more engaging and better than ever.
Bloom Your Creativity With Bloom's Taxonomy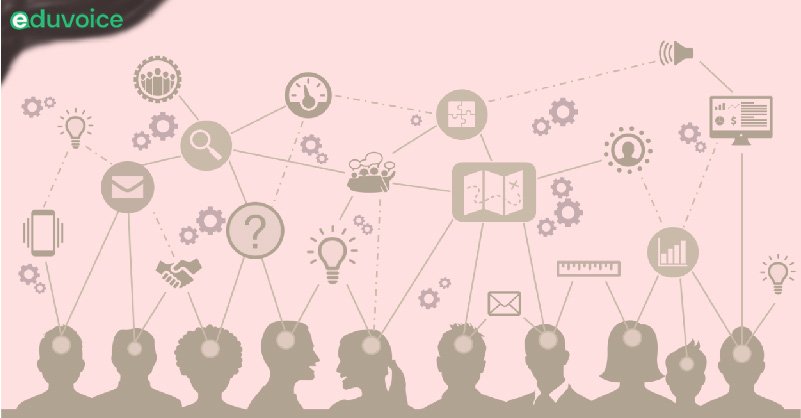 Education is one of the basic indicators of the prosperity of any social group. Connotations of the development process of any nation have historically focused on the improvement of standards of living people through activities leading to economic improvement. In this effort, education, in general, and science education, in particular, have attained high importance. Today we are seeing a lot of educators are making reference to Bloom's Taxonomy. In 1956, Benjamin Bloom published a framework for categorizing educational goals: Taxonomy of Educational Objectives, popularly known as Bloom's taxonomy, this revolutionary framework has been incorporated by school and higher education educators in their teaching method.
Benjamin Bloom didn't anticipate inventing this doctrine. When he started developing his taxonomy of educational objectives, his main aim was to locate a common language that educational measurement connoisseurs could use to share findings and exchange test items.
Bloom taxonomy emerged from a series of informal discussions with his friends started at the American Psychological Association in 1948. During that period veterans enrolled in college graduated with more than just lower-level factual knowledge. Educators started considering assessment. Bloom tried to share ideas and test evaluations. Bloom identified four principles that eventually led to the development of the taxonomy. Categories should:
• Be based on student behaviors
• Show logical relationships among the categories
• Sheds a light on the modern understanding of psychological processes
• Describe rather than impose value judgments
The highest three levels of learning according to Bloom was Analysing, synthesizing and evaluating & The lowest three levels were knowledge, comprehension, and application.
The new version of Bloom's Taxonomy has been converted from noun to the verb forms. Originally, Bloom's cognitive taxonomy was one dimensional but with the addition of products the Bloom's taxonomy becomes a two dimensional one. The revised Bloom's taxonomy places stressed upon its application as a tool for the curriculum planning, Instructional delivery, and assessment. The new taxonomy is the biggest asset and is a sign of profound thinking and is perhaps more accurate.
Today it has become part of the language of teaching. Educators mainly talk about"lower-level "questions. According to them the hierarchy which puts knowledge at the bottom especially knowledge-based questions, especially via recall and retrieval practice are not so productive in nature.
In other ways, you need to teach a lot of facts to instill and reinforce knowledge enough to store it I long-term memory. or you can try them at the beginning but is going to be fruitless. Knowledge followed by recall and retrieval practice is the prime precondition
It was initially set apart in three domains
•  The Cognitive– knowledge-based domain
• The Psychomotor– skill based field which is also known as KSA (knowledge, skills, and attitude) or ASK (Attitude, skills, and Knowledge)
The cognitive domain includes knowledge and the development of intellectual skills (Bloom, 1956). This endorses the recall or recognition of specific facts, concepts, and procedural patterns that serve in the empowering of the intellectual abilities and skills. There are six major categories, which are stated below, initiating from the simplest behavior to the most complex.
According to the process one needs to master in the first one in order to go to the next one.
Knowledge
The knowledge level, which is slated at the lowest level of the hierarchy, is defined on the basis of retrieving previously studied material. It often includes key terms, repeating something seen or heard, listing steps in a process.
Comprehension
Comprehension serves the largest category of cognitive skills and abilities. The key proficiency that can be learned at this level is processing new information.
Application
At the application level, a learner should have reached a position to solve a new problem by applying information without having to be assisted. At this level, learner requires to interpret information, demonstrate mastery of a concept, or apply a skill learned.
Analysis
At the Analysis level, learners should have learned to recognize relationships among parts. At this level of the hierarchy, learners are requiring to learn to differentiate, contrasts and compare, criticize, or experiment.
Synthesis
At the synthesis level, learners yearn for creative behavior as learners produce newly constructed and, many times, unique products. At this level of the hierarchy, learners are requiring to create a plan, propose an innovation, design a product, or organize information.
Evaluation
At the evaluation level, learners learn to make judgments about value. At this level of hierarchy learners are required to measure, value, estimate, choose, or revise something, perhaps information, a product—or solve a problem.
The next sphere of learning is effective which speaks about growth in feeling and emotional area. They are in sync with affective is valuing, internalizing, responding and receiving phenomena.
And the third and final sphere of learning is psychomotor which refers to the physical skills, the categories adapt to psychomotor skills are adaptation, origin, perception to name a few.
 Bloom Taxonomy in its various forms represents the process of learning. It has been classified in some case like the Three Story Intellect (Oliver Wendell Holmes and Art Costa), but it still essentially represents how we learn.
Prior understanding a concept, we need to remember it
Prior to applying the concept, we must understand it
Prior to analyzing it, we must be able to apply it
Prior to evaluating its impact, we must have analyzed it
Instructional object analyzing or learning objectives are statements which determines what learners will be able to achieve after completion of a unit of instruction. They help us to decide what learners should learn and how we will know whether they have learned that content. Whenever we write any content, at the outset, we write these objectives to guide the design of the instruction.
These objectives can be aligned with educational outcomes. Suppose that a University is planning to start a training programme to improve the creativity of their students. If the students meet only lower- level objectives, their skill is unlikely to innovate and improve. They might be able to learn a few things about creativity, but to do their job effectively, they must develop the higher order skills to plan and design any new thought.
The significance of Bloom's Taxonomy lies in its verbs. The verbs associated with each cognitive level establish learners can do to demonstrate what they have learned. The secret of this level is to select verbs that correlate instructional goals with content and assessment. Suppose a university develops a program to improve facilitators skills. If the learning objectives are "List the steps in the methodical process" and "Define training," the program has a fatal flaw: its objectives are limited to the knowledge level, but its aim includes mastery of higher-order skills that participants may not have learned or practiced. If the objective is limited to the knowledge level and participants must turn to higher-order skills to show mastery.
But there will always be a debate, some will say that you do not require all the stages for each and every task, some will argue about the necessity to reach the apex level for all activities. This should be left to the individual choice. Before we create anything, we must have remembered, understood, applied, analyzed & evaluated.
Implications
Educational implications of Bloom's Taxonomy include the following:
Bloom's taxonomy provides a universally effective strategy for delivering all type of content to impart learning.
The taxonomy assists teachers to make decisions about the classification of content.
Bloom's taxonomy also helps educators to map content tasks that students need to perform.
Bloom's taxonomy guides educators to instill higher levels of thinking process for critical thinking or creative thinking.
By facilitating taxonomy, a teacher develops questions or projects that require the development of cognitive thinking and reflection from the knowledge level to the evaluation level.
An educator or a syllabus designer designs a curriculum as well as classroom assignment using Bloom's taxonomy to advance the learning process from recalling learning materials to a higher level of thinking.
An educator motivates the class by assisting his lectures based on Bloom's Taxonomy.
A Teacher's Role
The role of teachers everywhere is to guide their students to not only learn basic information but also to them improve cognitive ability. In other words, educators want to help improve their students' ability to think. They should never promote students to just memorize information. After all, memorizing something is not the same as thinking or understanding or creating any new thing. Helping students to improve their thinking skills isn't easy, but educators can follow
Bloom's Taxonomy to help us reach our goal.  Teachers can follow Bloom's taxonomy by asking questions and delivering assignments that directly correlate with specific learning objectives in each stage of the process, formulating the objectives clear to the student.
Bloom's Taxonomy can benefit not only academia but also workplaces. From financial models to optimization, students should be nurtured and encouraged to create new ideas. Tonnes of group activities and team-work can promote the exchange of ideas and brainstorming.
Follow this model in the everyday task you undertake and let your hidden talent bloom!